York Elementary Holds Special Celebration For Principal Friesen
York Elementary Holds Special Celebration For Principal Friesen
Wednesday, March 13, 2019
By Tyler Dahlgren
One by one, York Elementary School students filed into their gymnasium and sat cross-legged on the court until there wasn't an open spot to be found.
They giggled and they whispered. There was an obvious attempt being made to maintain order. Obvious, and quite valiant for such a large congregation of grade-schoolers I might add. They looked for their principal, smiled and waved.

YES alumni and members of the York community lined the wall behind the kids and filled the bleachers to the side of them. Excitement stirred as the ceremony began with a keynote address from York Superintendent Dr. Mike Lucas.
Since 1984, NAESP's National Distinguished Principal (NDP) program has recognized school leaders from states coast to coast. This year's recipient, Kris Friesen has been principal at YES for a decade and served as assistant principal for three years before that.
A video with messages of support and congratulations from family, friends and colleagues was followed by a song from the YHS Choir. The entire YES student body joined in. It was a touching moment.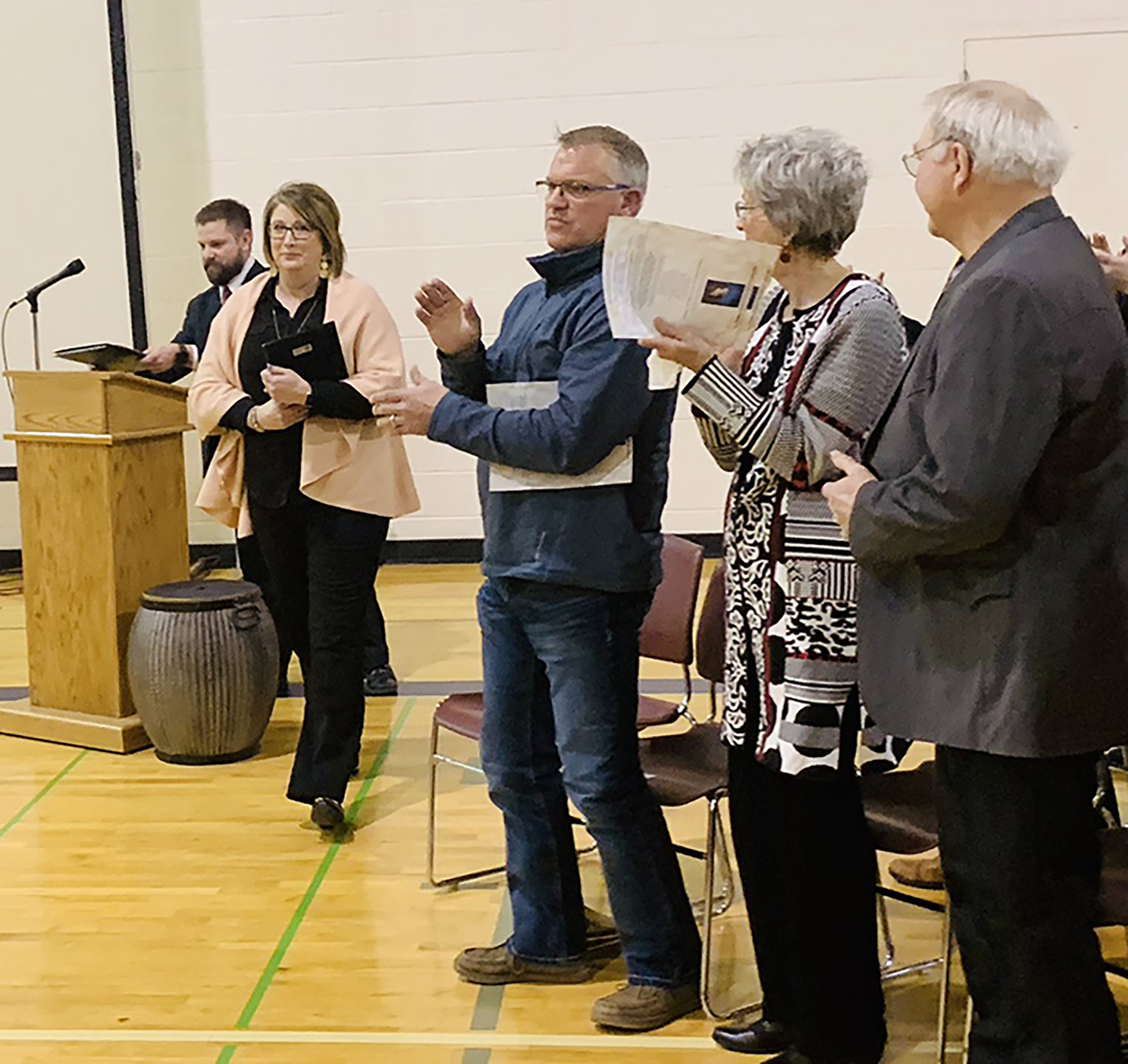 Nebraska Association of Elementary School Principals President Casey Slama (Gordon-Rushville Public Schools) presented Friesen with the award.
"You guys sure do know how to make someone feel special," Friesen told the crowd. "I am blessed to come to a place every day that I love to be."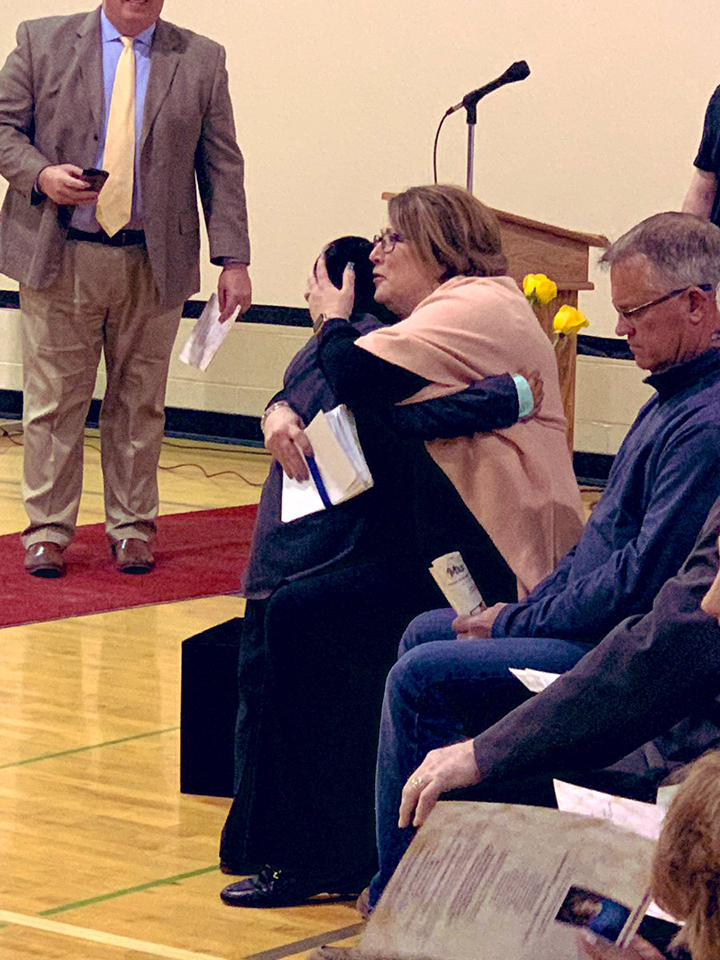 The event wasn't as much about an illustrious award as it was about a school, and a community, saying thank you. Several current and former students waited in line to give their principal a flower and a hug. A reception followed the ceremony.
"I want you to always remember your elementary school friends," Friesen told her students. "You make me smile every day, and that's good for my soul. Your dreams will change the world. Don't ever forget that."