The Year in Review: An Inspiring Storytelling Journey
The Year in Review: An Inspiring Storytelling Journey
By Tyler Dahlgren
Out of a year unlike any before it came an unbelievable number of inspiring, uplifting and heartwarming stories unlike any before them.
There's no way around it, 2020 was tough. Most reading this would likely be fine without running that one back, but we would be remiss not to reminisce on the remarkable things that took place in public schools across Nebraska in the face of the global pandemic. We exist to tell your stories, and some of the most powerful, eye-opening and endearing tales to date came in 2020.
Listed below are some of the storytelling highlights from 2020. For more, click through our catalogue. As always, drop us a story lead!
Let's get on with the year in review.
---
1/21/20 Bertrand, NE
Create, Solve, Innovate: Collaboratively developed, ESU 11 lab allows students to step into the future
In Stephanie Dannehl's Bertrand Community School library, you're not supposed to be able to hear a pin drop. Hushes for silence are traded for hustle and bustle, as students explore and learn through curiosity and discovery.
We dropped by on an ice-cold Tuesday in January to check out ESU 11's Create, Solve, Innovate travelling laboratory, and saw the students in action. Virtual reality, 3-D printing and robotics, the lab, which was made possible through collaboration between schools, the ESU and community businesses, has it all.
"This is what I've always wanted the library to be, not some quiet, shushed place," said Dannehl. "It's a place where kids can explore and find different opportunities to learn whatever interests them. The CSI Lab is perfect for that."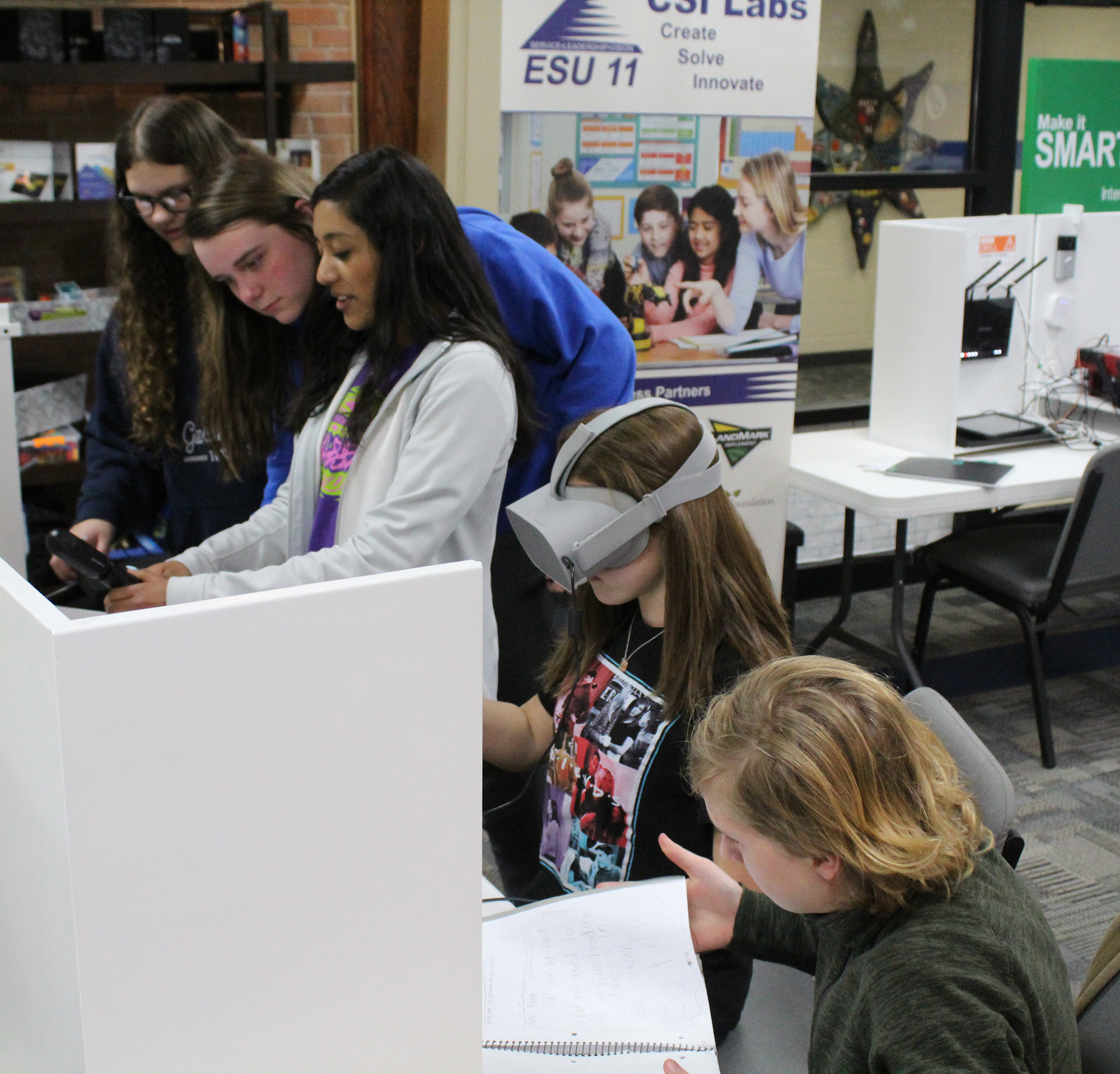 ---
1/27/20 O'Neill, NE
The Next Step: A key piece to school culture, O'Neill's Center for Teaching and Learning celebrates student triumphs
O'Neill's highly innovative Center for Teaching and Learning was established in 2013, and has been making a difference in both the lives of its students and the staff that runs it.
Our day with O'Neill's CTL students included learning, some kickball with the school's head basketball coach Seth Kalhoff, a gourmet pasta lunch and plenty of laughs. It was, perhaps, the most memorable school visit NPSA made before the pandemic closures.
"I think those regular ed kids learn just as much from the special education kids as the special education kids learn from them," said Shannon Stelling, the district's special education administrator. "It's really awesome to see those relationships develop between different populations."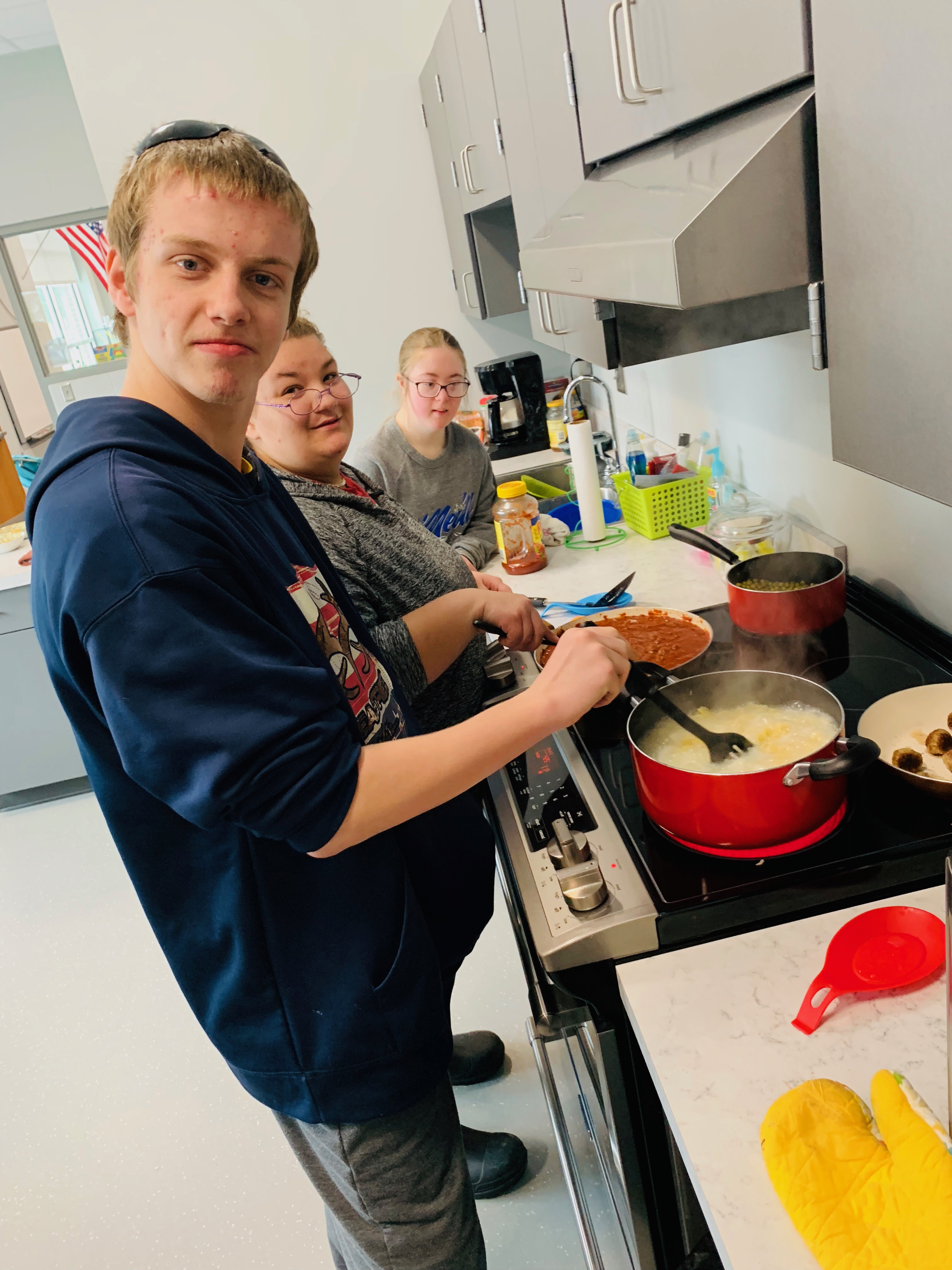 ---
2/3/2020
Meet Jen McNally: ESU 5's mental health model strives to provide wellness for all
Though 18 years in the making, the story of Jen McNally's career really starts anew each morning. These days, McNally is the Director of Mental Health and Wellness at ESU 5, as well as a psychotherapist. Her work isn't contained to just ESU 5, either. McNally works with districts across the state and presents at both statewide and national conferences and workshops.
"I get to go to work every day and be inspired," said McNally. "I'm inspired every single day, and not just by what we are doing in ESU 5, which I'm tremendously proud of, but I get to go to districts all over and I see a universal display of passion, commitment and dedication. And how do you not respect that?"
(Courtesy Photo)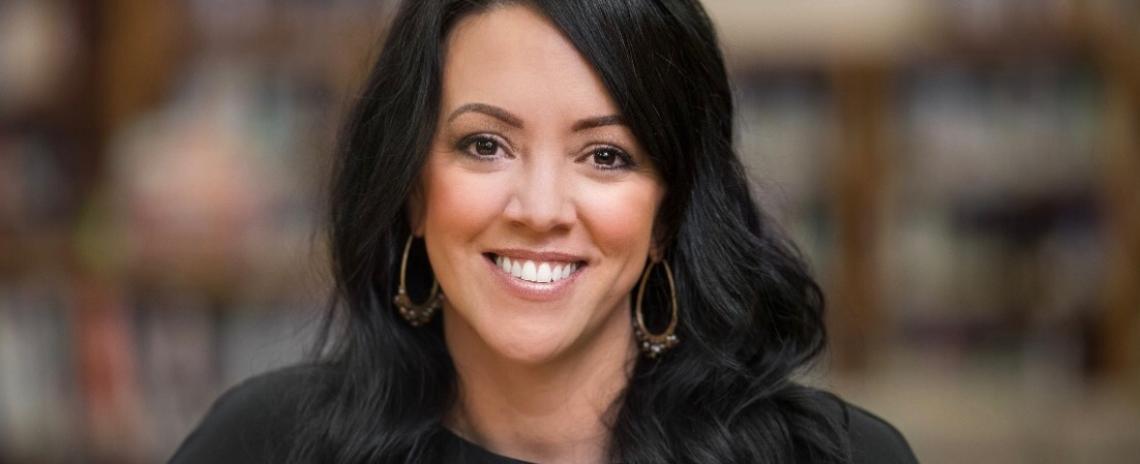 ---
2/13/20 Chappell, NE
The Tie That Binds: Storm Families keep culture going strong at Creek Valley
Creek Valley K-12 Principal watched as a high school student walked hand-in-hand with a kindergartner across the small school in The Panhandle's gymnasium. The heartwarming moment, a byproduct of the district's mentorship model called "Storm Families", was so touching that she was kicking herself afterwards for not taking a photo.
"It was this brief realization of 'This is what it's all about'," said Fraass. "I'm really all about relationships and making sure that everybody feels a part of our school."
This February feature tells the story of Storm Families, and the profound effect the program has had on Creek Valley's Culture.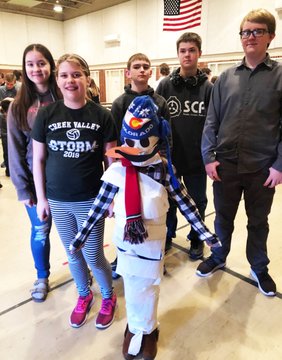 ---
2/21/20 Gothenburg, NE
Where All Means All: Gothenburg's Swede Foundations leaves no student behind
Sticking with the theme of mentorship, we headed to Gothenburg, where it's incredible the difference 22 minutes can make in the day of a student.
The leadership team at GPS had an initial goal for each and every student in the district to be paired with an adult who they'd feel comfortable going to no matter the reason. Swede Foundations, with a motto of "All Means All" was born. The model is unique, blending 7th through 12th-graders in a setting that naturally encourages mentorship from 9:46-10:08 four days a week.
"We want to make sure every student in our school has positive connections and that's a big part of this process," said 7-12 Principal Seth Ryker.
---
3/2/20 Atkinson, NE
Cattle Country, The Land of Opportunity: FFA opens several doors for West Holt students
In honor of National FFA Month, we ventured to Cattle County. Atkinson, Nebraska, to be more specific, home of West Holt Public School and an FFA chapter so large that an out-of-town event can turn the building into a ghost-town.
West Holt was the 2019 state range judging champions in both junior and senior divisions. Its FFA program is comprehensive in its offerings, providing a number of opportunities to students. A land of opportunity.
"Something West Holt does really well is teaching the content theory in core classes, so when the students come to the ag class, they're already in a really good position to start applying those theories," said Collin Swedberg, a UNL student who is student teaching with Gibbens this semester before receiving his diploma. "Then they can start seeing the overturn of how they use what they're learning in the future. It gives them a chance to get their feet wet in terms of careers, specifically in agriculture."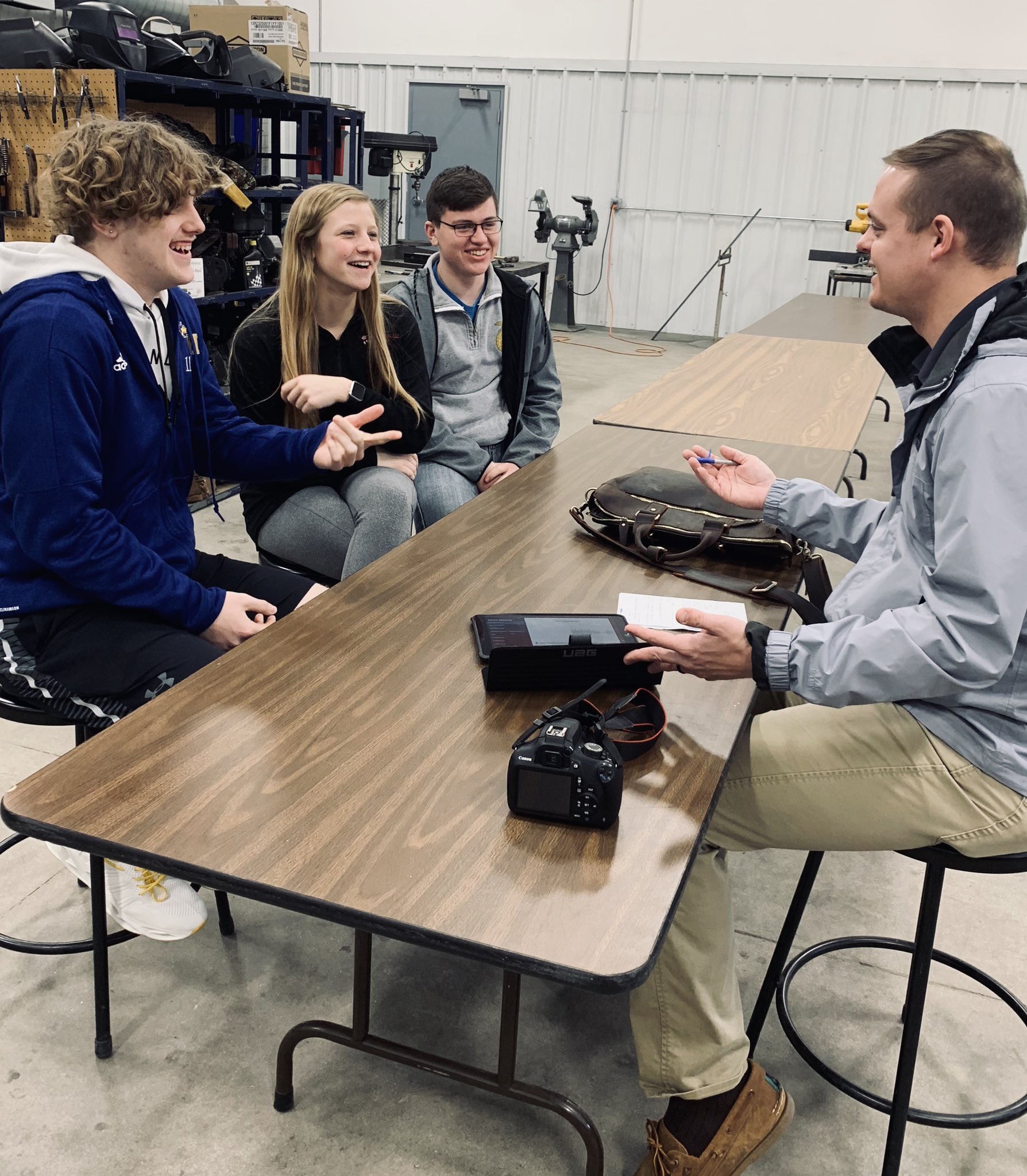 ---
3/9/20 Omaha, NE
Sizzling with Skill: ProStart Chefs Take Center Stage at State Contest
Little did we know, roving Metropolitan Community College's Institute for the Culinary Arts and taking in the salivating aroma of delicious meals being put together by student chefs from across the state, that the ProStart State Culinary Competition would be NPSA's final in-person feature before the COVID-19 pandemic.
Nine teams of chefs gathered in North Omaha from schools as near as down the street and as far as The Panhandle to vie for a top finish from an impressive panel of nationally and locally-renowned judges.
"I just told them to pretend like they were just cooking at home," said Hemingford coach Suzanne Neefe. "I told them to have fun and just enjoy the cooking process."
Being in attendance, we certainly did.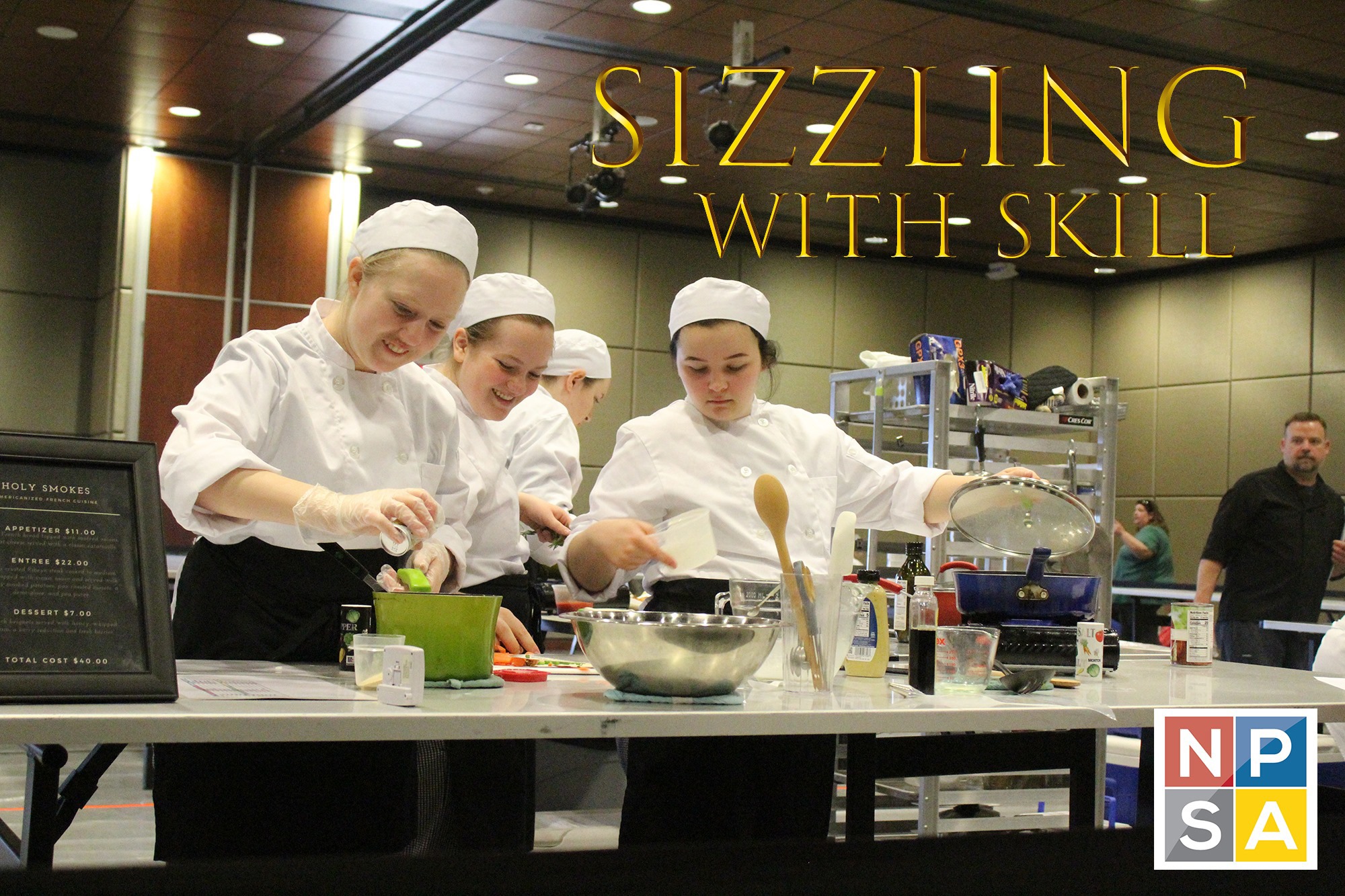 ---
Senior Spotlights
When schools were forced to close their physical doors in mid-March, we wanted to give the Class of 2020 a voice by highlighting the academic and extra-curricular careers of five seniors. We asked for nominations and in April and May featured a handful of incredible students in a series of Senior Spotlights.
Their insight was powerful, the impacts they left on their districts and communities substantial.
"It was very surreal," Drake Vorderstrasse said. "You read about things like this, but you never imagine something's going to happen to your generation that is going to end up in the history books."
Creek Valley's Catie Koenen: Read Now!
Fullerton's Gracie Knopik: Read Now!
Holdrege's Natalie Reed: Read Now!
Adam's Central's Drake Vorderstrasse: Read Now!
Pierce's Sydney Erickson: Read Now!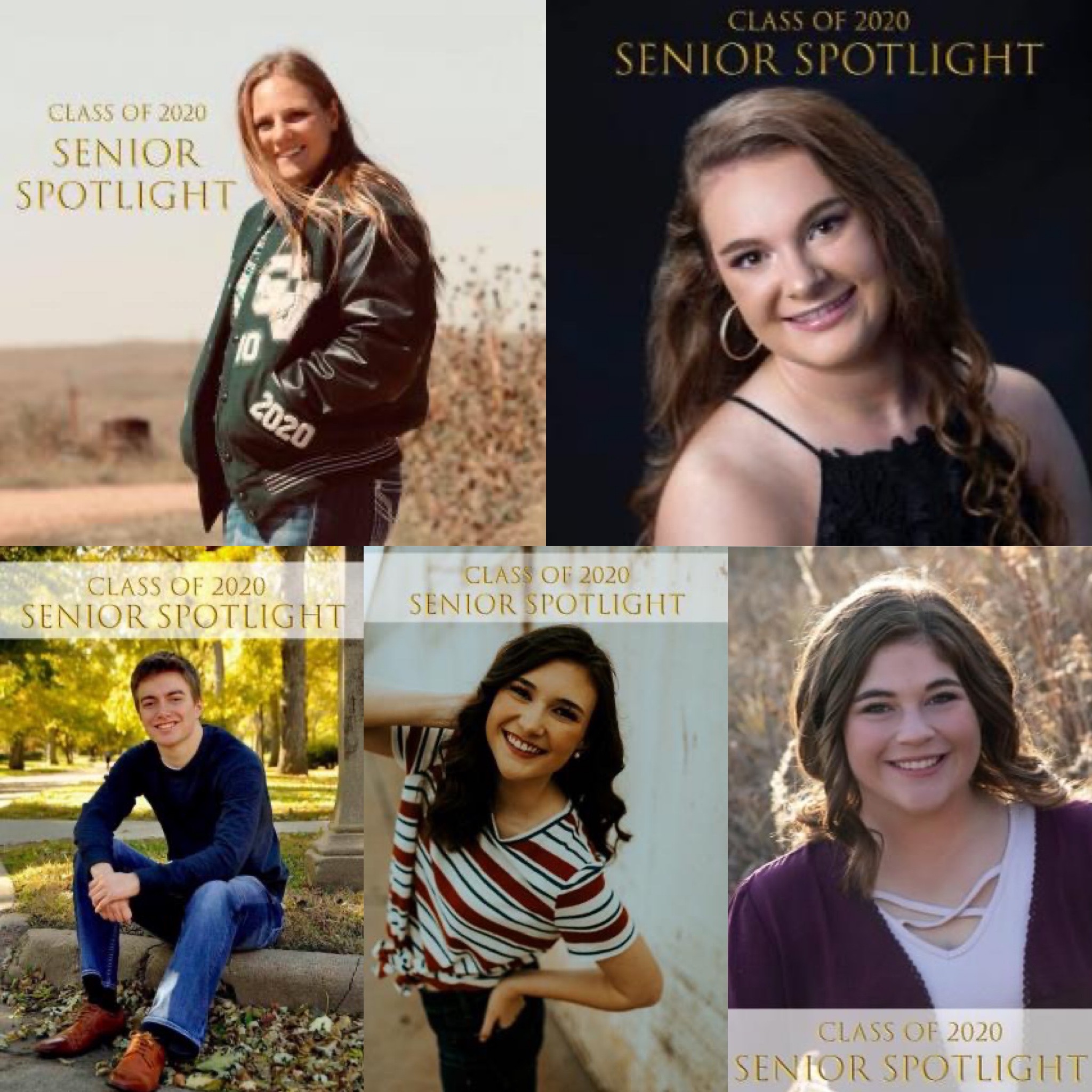 ---
5/17/20 Bayard, NE
Toast of the Town: Bayard Seniors receive a special send-off
Graduation ceremonies looked a whole lot different in 2020 than ever before, but the lengths school districts travelled to make seniors feel special was inspiring to see.
In Bayard, for example, the school and community partnered to roll out the red carpet for grads, giving their outgoing Tigers the Royal treatment.
"After some of the challenges that this class has endured, we hope this will lead to a sense of closure for these kids, and hopefully it will make our alumni stronger in the future," Superintendent Dr. Travis Miller said. "This will also help us nurture a strong connection in the future with our graduates."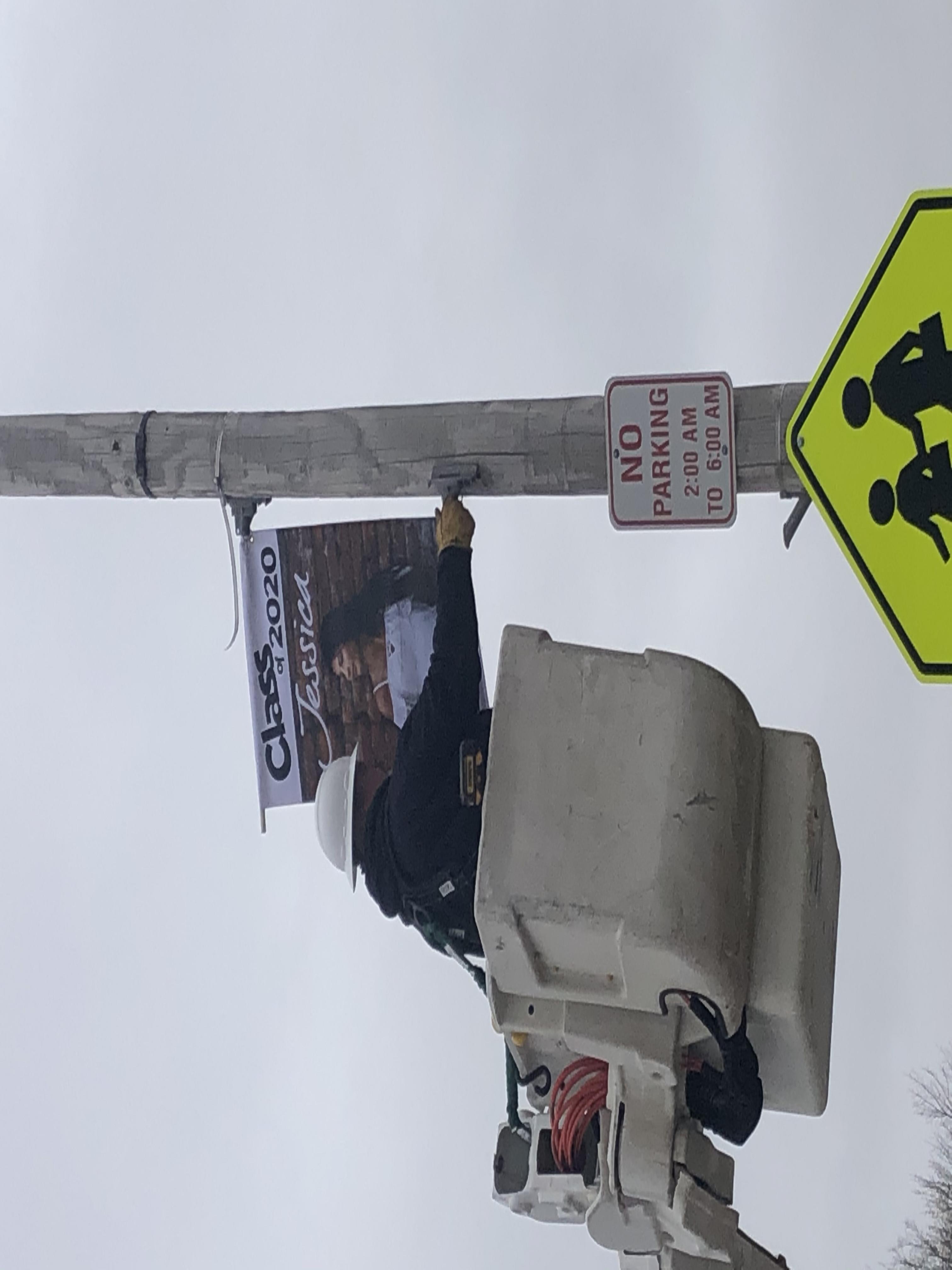 ---
6/22/20 Raymond, NE
Pandemic Efforts Lead to Summer Lunch Program at Raymond Central
No matter what, schools weren't going to let children go hungry during last spring's closures.
Raymond Central, a C-1 district that sits about 20 miles north of Lincoln, provided 150 hot meals per day from mid-March to May for students, employing volunteer deliver drivers for families that couldn't make it to one of their pick-up sites. But that wasn't enough. The district returned to the drawing board with a goal of providing meals throughout the summer, too.
"You truly do not know the caliber of collaboration and teamwork, and how much people care about our district and our kids, until you're put in situations where you have to find what we call action solutions," said Superintendent Derrick Joel.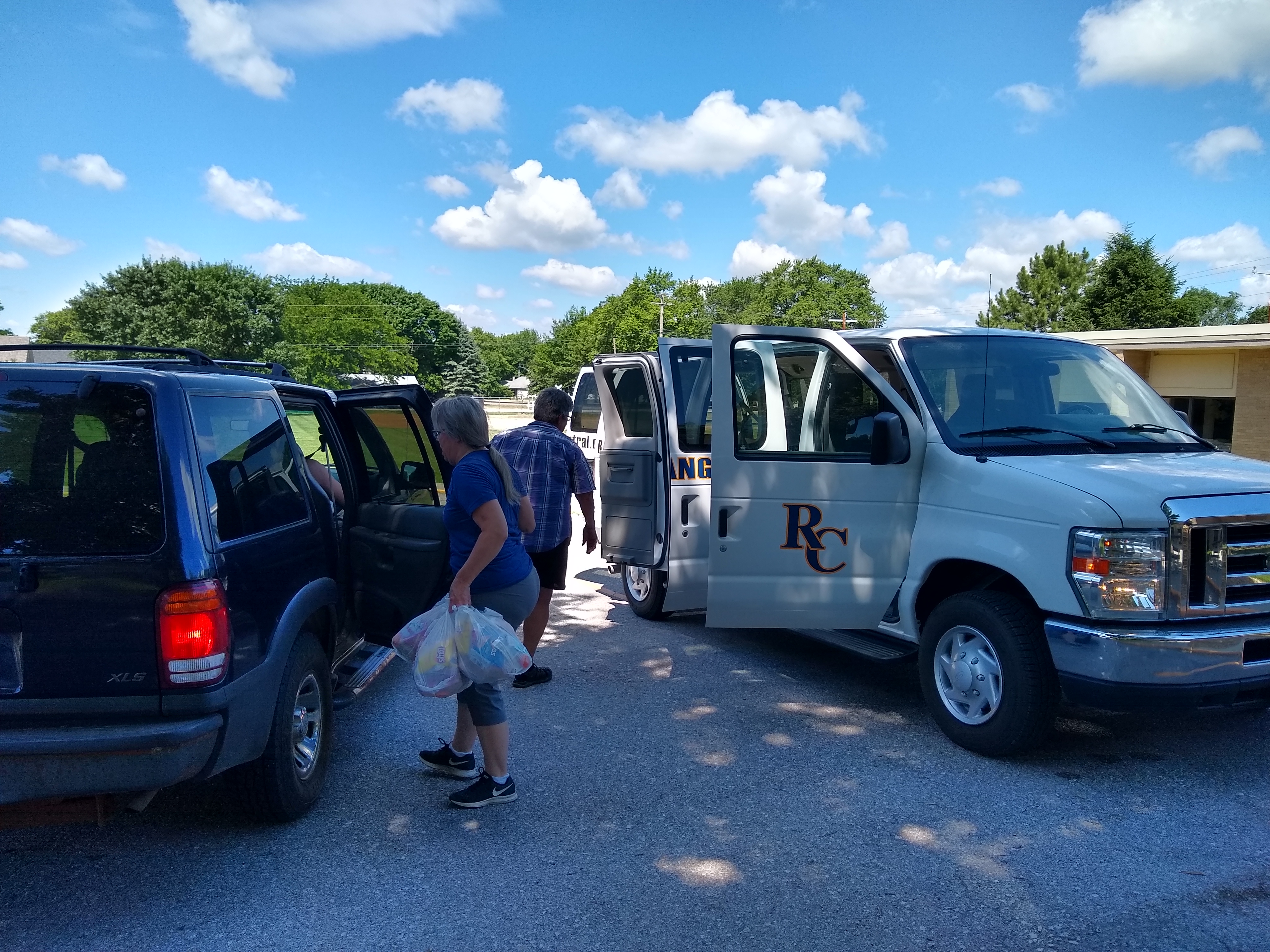 ---
7/2/20 Mullen, NE
Operation Build a Fence: ESU 16, community construct backyard with no boundaries
Nathan, like many nine-year-olds, isn't one to spend his summers cooped up inside idling on neutral.
He loves animals and playing under the sun. If given the chance, he'll run, run, run until his legs give out. And then he'll run some more. His personality is big, happy, and just plain fun. When the pandemic hit, Nathan was confined to being indoors. Out of a simple lack of understanding, he would run away.
His mother, Crystal, was at a loss, desperate for help. Then ESU 16 stepped in, assembling a team to build a backyard utopia that would change Nathan's life forever.
"His favorite part is simply freedom," his mom said. "The ability to leave our front door open and let him come and go as he pleases, we've never had that before. He's just ecstatic and has a considerably higher level of contentment now."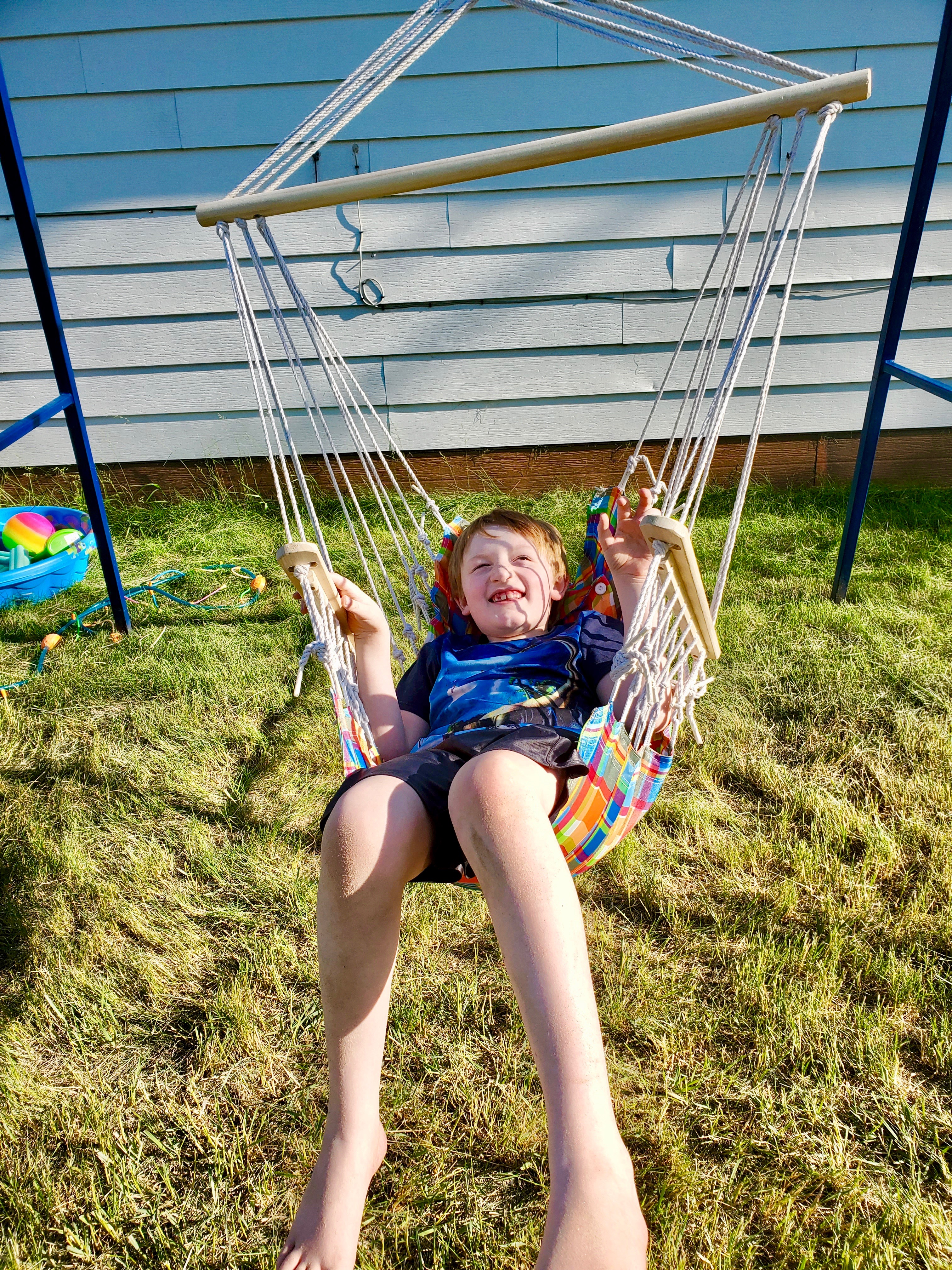 ---
8/21/20 Blair, NE
A mural, a Message, and the Eight Months In Between
Just after embarking on a journey to transform her school's most travelled hallway's most eye-grabbing wall, Joselyn Andreasen's artwork was put on pause by the pandemic.
She waited for clearance to re-enter the school to finish her mural, one with a message exceptionally fitting for the times. She waited, waited, and waited. Through March, April and then through summer. Finally, a week before heading to college, Joselyn was let back in.
With her paintbrush in hand, she began a race against time. Finishing was a relief, and knowing that students at Blair High School will walk by the mural every day for years to come is a really cool and comforting thought.
'That's it. That was the last thing,'" she said after the brush's final stroke. "It provided a sense of closure to high school that we kind of missed out on."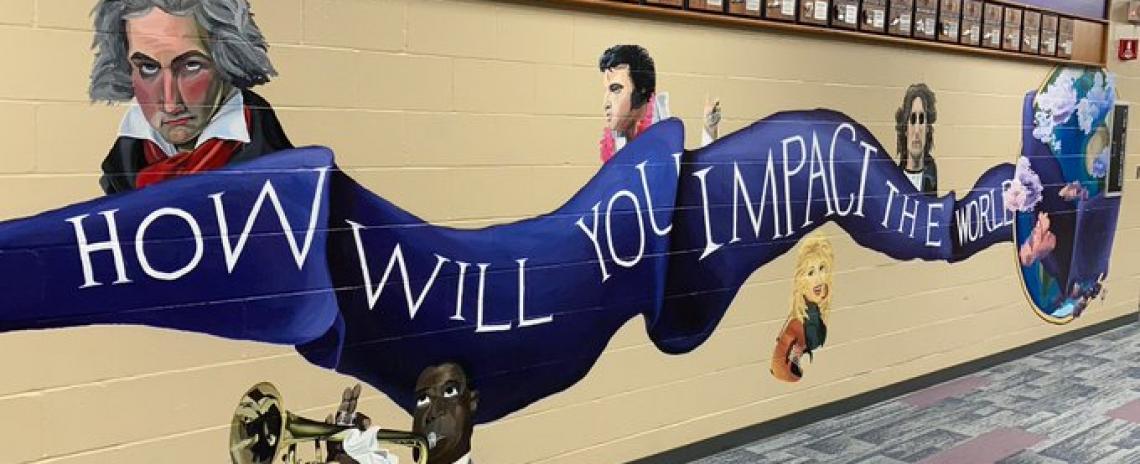 ---
9/22/20 Arapahoe, NE
Robots in Rural Nebraska: Sky's the limit for RoboMath students in Arapahoe
The Andy Griffith Show's unmistakable theme song rang out from the Piezo buzzer on Diana Hanzlick's Arduino board as four fellow students gathered around the Arapahoe-Holbrook senior. The iconic jingle never missed a beat.
In the background, Daniel Schaben's classroom bustled with normal Wednesday morning operations. For his 10 RoboMath students, the best way to learn is to do. And time is of the essence.
"If we had eight hours a day, we'd be patenting things by the end of the year, and I really believe that," said Schaben, who started the program a handful of years ago when the Nebraska Department of Education provided a thousand dollars and directions to do something at the school that wasn't already being done. "We only have an hour each day, but we make it count."
Do they ever.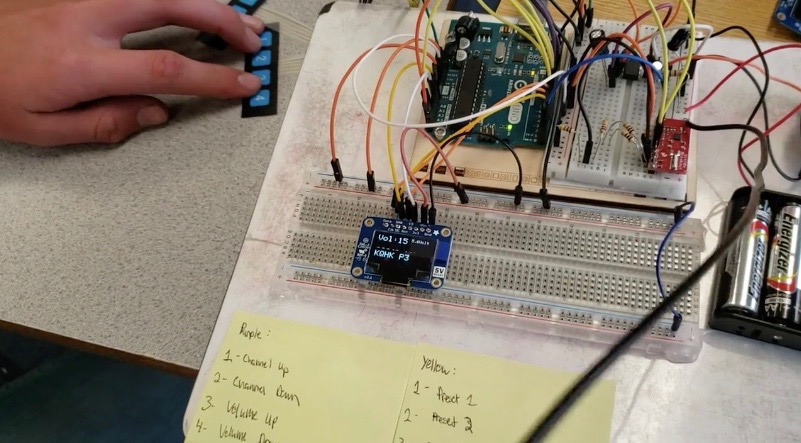 ---
9/24/20 Alliance, NE
Beyond the Periodic Table: Teacher Feature with Alliance's Laura Schroer
One of NPSA's most-read features of 2020, this piece introduces readers to Alliance science teacher Laura Schroer, whose lessons have gone beyond the periodic table for 25 years.
"The number of students that I've had in class that have gone on to be pharmacists, medical doctors, nurses, and lab techs, I'm proud of that," Schroer said. "I go up to my doctor or visit the hospital to have blood drawn and I'll see five or six former students. They're staying in Alliance, which is nice."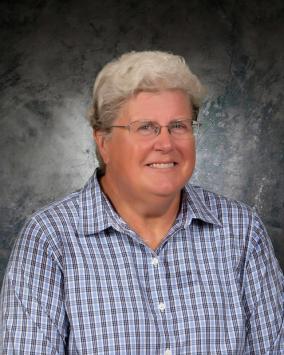 ---
10/7/20 Oakland, NE
Nobody Left Out: Oakland-Craig's new Buddy Bench is an elementary school playground-binder
Oakland-Craig Elementary School Principal Jess Bland spends part of many days supervising recess out on the playground, where she would from time to time see students who had been separating from the pack. Some were wandering around on their own, waiting for the bell to ring and class to resume. Some seemed lonely and sad, waiting for an invitation to play.
Something as simple as an invitation to join a game, as any former "New Kid in Town" can attest, has the power to turn a lousy day into one that a lonely child may never forget.
"I just wanted to provide an opportunity for them to get involved," Bland remembers thinking. "Some of our kids maybe don't know how to take that first step in getting involved and joining in an activity, so we wanted to give them an easy way to do that."
This is the story of the Buddy Bench, which makes sure that nobody is left out.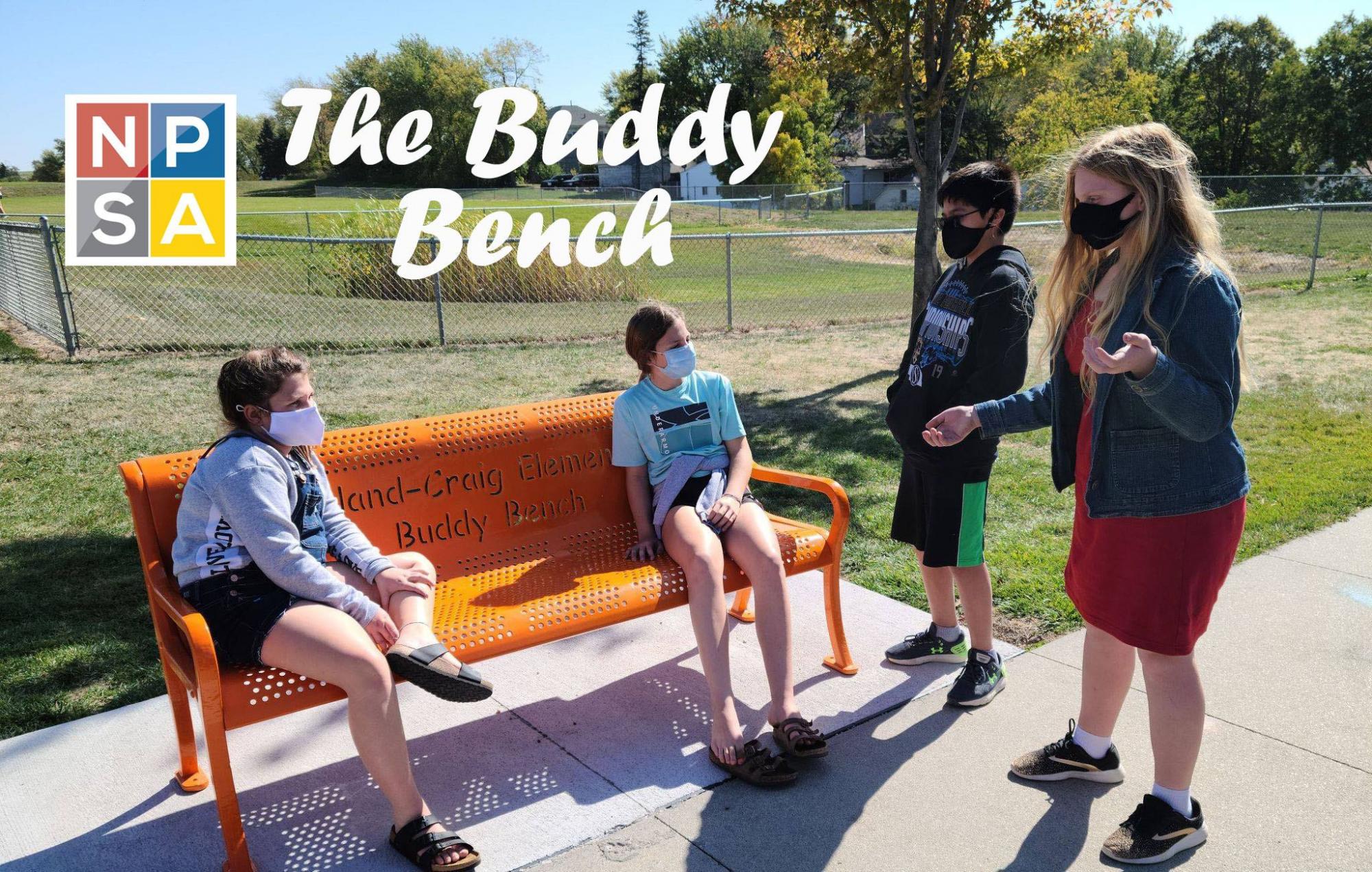 ---
10/22/20 Aurora, NE
The Aurora 99: Nearly a hundred strong, Huskies band is the beating heart of rich school tradition
Band has been a longtime pride of Aurora Public Schools, with a tradition so strong that former members from 10, 15 and 20 years ago still have a presence in the school's band room.
This year's outfit, a staggering 99 students strong, has endured challenges unlike any before. They've persevered, thanks to strong leadership and a bond between themselves, their school and community that exceeds the word special.
"Everyone has done a great job at being flexible," said junior Elena Kuehner. "Through all of those factors, with the construction and different location and masks, everyone stayed positive and focused. We were all just very thankful to have our marching season and the exhibitions."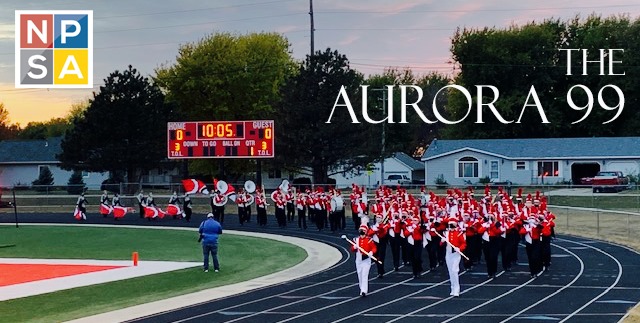 ---
10/27/20 Seward, NE
Seward second-graders bring books, library to life with Storybook Pumpkin Patch
Each October, Jennifer Flemings library at Seward Elementary School is transformed by second-graders into the "Storybook Pumpkin Patch", an imaginative, spooky and sometimes silly way to celebrate reading and Halloween.
"It just adds so much more personality to the library when you have not only books, but student-made projects on display," said Flemings. "It's fun to see them check out each other's pumpkins. They'll say 'Wow, how did you do that? What tools did you use?' and 'Oh, when that book comes off display, I'm checking it out.'"
Click on this story to see photos of all the second-graders' awesome creations!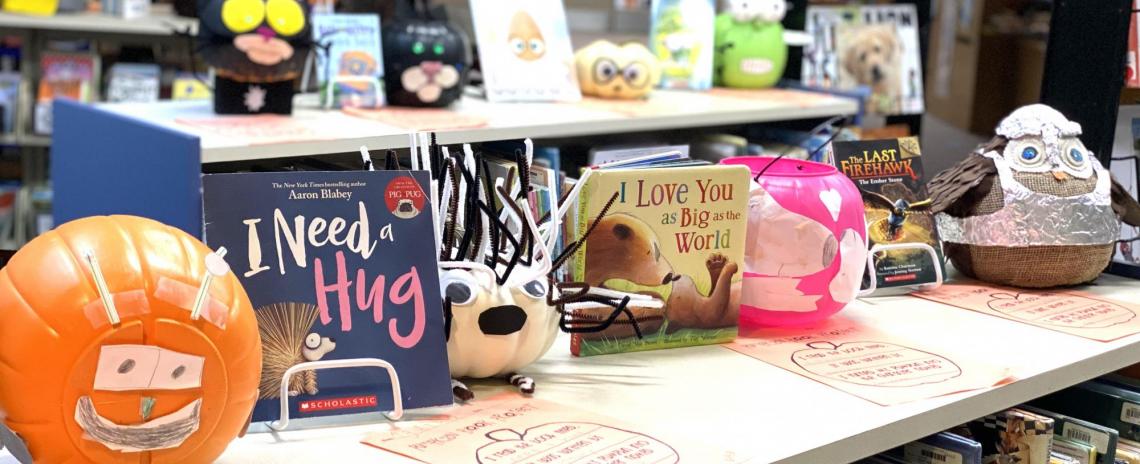 ---
10/30/20 Seward, NE
Friday Night Frights: In place of homecoming dance, Seward students bundle up, sit in for frightening flick
It was a little chillier than your typical cineplex, but Seward's administration decided to turn the football field into a spacious movie theater to give their students a chance to make some memories in place of the homecoming dance, which was cancelled due to pandemic protocols.
After rolling with the pandemic's punches for eight months, it was nice to see the kids have some fun during the screening of "A Quiet Place". The event was made possible by the Bluejay Leadership Team, the school's student council.
"It kind of felt like just a regular movie night," said senior Mason Larson. "Just like going and hanging out at your friend's house, crowded in the living room for a scary movie night. It felt pretty normal, except for these things (tugging on his mask)."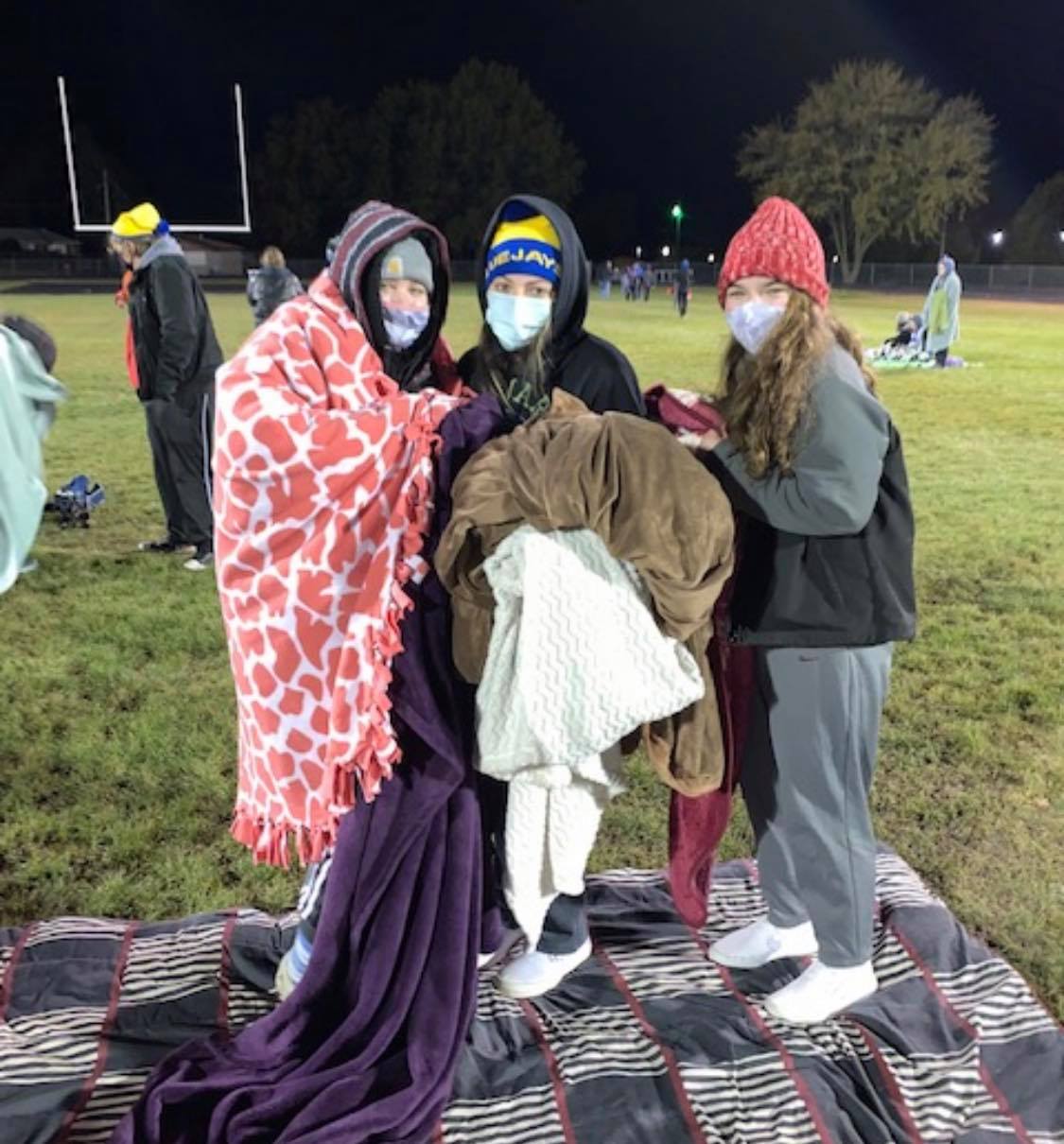 ---
12/1/20
The Fraternity of Stripes: Administrators by day, officials by night find transferable skills in between
Not a whole lot rattles Jeff Schwartz at his day job.
Considering he's the principal of Axtell Community School, a PK-12 building, that's saying something.
Where does Schwartz's resolve come from? Well, ask him about his night job.
"It's kind of funny," he tells co-workers who compliment his calm composure. "I leave my regular job and go to a place where fans yell at me, and I kind of enjoy it."
Schwartz is a member of the "Fraternity of Stripes", a group of men and women who serve as administrators during the day before moonlighting as officials at night. This is their story.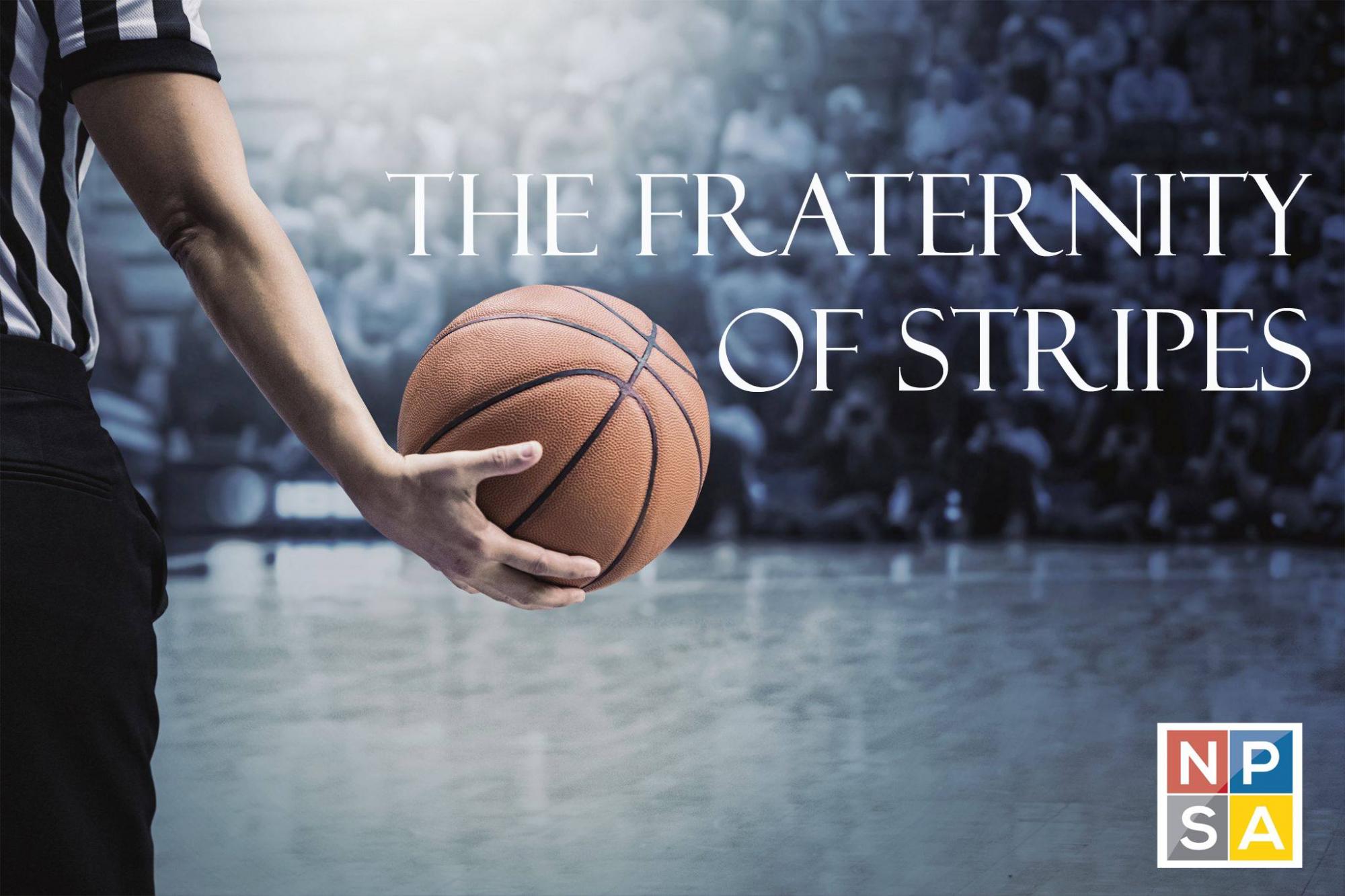 ---
12/10/20 Kearney, NE
The Show Goes On: Kearney One-Act team grows closer, cherishes memories from challenging season
What was it like acting on stage behind the guise of a mask in the middle of a world-altering pandemic in front of empty auditoriums?
"We had to really make sure that every feeling was coming out in a different way," Kearney's One-Act coach Michelle Bombeck said. "It took a while to get used to the masks, then we shifted our focus to finding other ways to show emotion."
Well, it was surely different. Challenging and, at the same time, rewarding. We sat down with members of Kearney's One-Act team to reflect on a season unlike any before.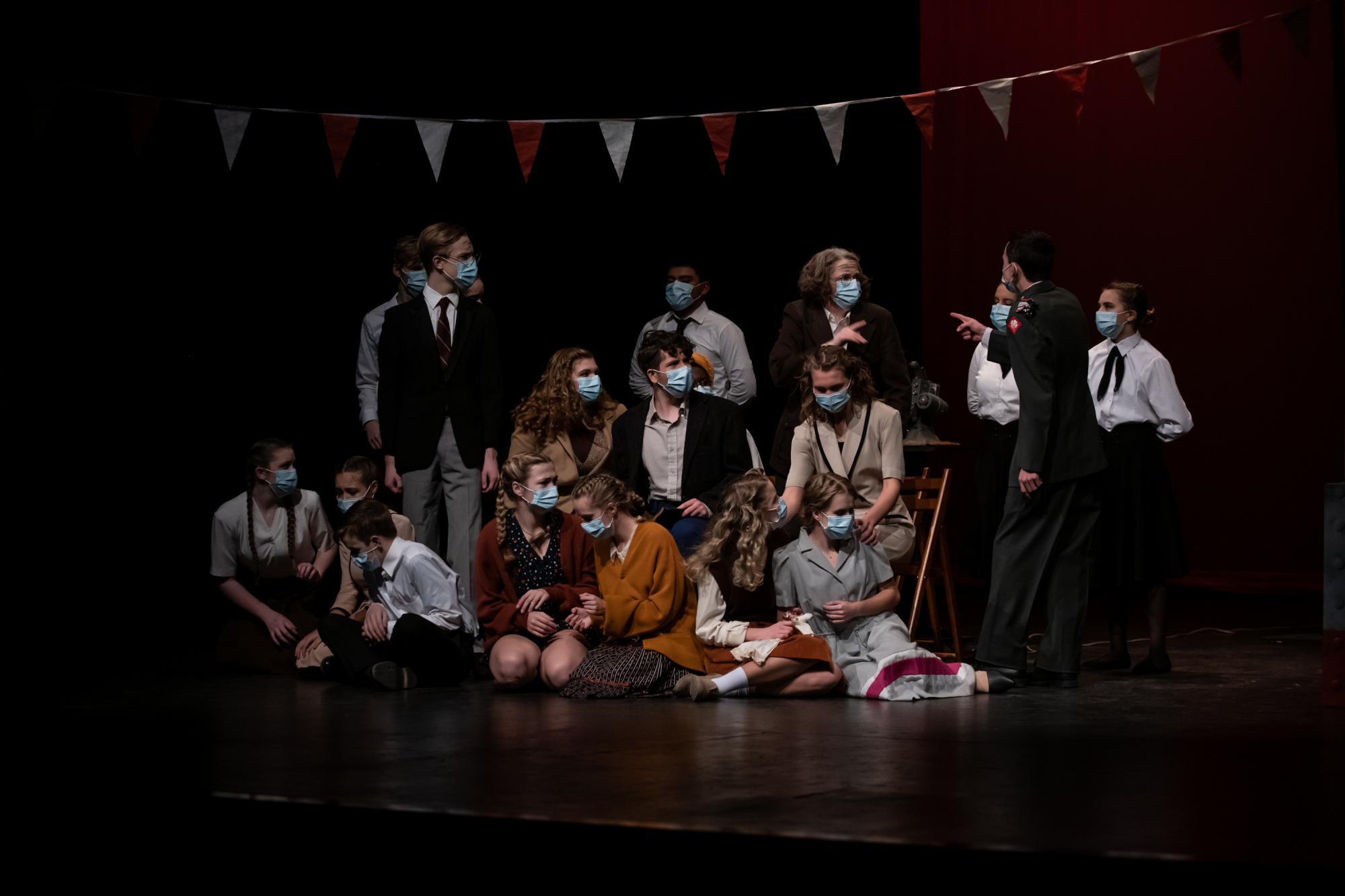 ---
12/18/20 Petersburg, NE
The Kindness Tree: Boone Central Middle School Student Council spreads positivity, holiday cheer with heartwarming idea
Before breaking for the holidays, we virtually dropped in to chat with the 19-member student council at Boone Central Middle School in Petersburg about their Kindness Tree, which boosted moral and spread positivity in the hallways of the school at the end of a trying semester.
The Kindness Tree was dreamt up by eighth-grader Dayna Sharp one day in class. How it works is simple. Students write messages of encouragement on ornaments and hang them on the tree. Students in need of a pick-me-up then take an ornament and replace it with one of their own. It's a heartwarming cycle and another in a long line of culture-building projects launched by the student council.
"You never really know what people are going through," Dayna thought. "Everyone has different things going on in their lives, and some are really good at hiding the things that might be bothering them."