Welding a Brighter Future: Weeping Water's Industrial Tech Program is Paving Pathways
Welding a Brighter Future: Weeping Water's Industrial Tech Program is Paving Pathways
Saturday, December 15, 2018
By Tyler Dahlgren
Kila Good is likely the only student in the state to independently program a Torchmate CNC Machine, and, as a sophomore, she's really just getting started.
That's the thing about Weeping Water's rapidly-expanding career technology program. It continues to grow; in students, facilities and equipment. And, most importantly, in possibilities.
It's what drove us to the small quarry town south of Omaha along Highway 50, where a school's commitment a handful of years ago to paving all types of pathways for its students is now materializing in an impressive way.
"I moved from Plattsmouth and went into woods in eighth-grade, because it was a mandatory thing," said Kila. "I was introduced to welding, and I just instantly became fascinated with it."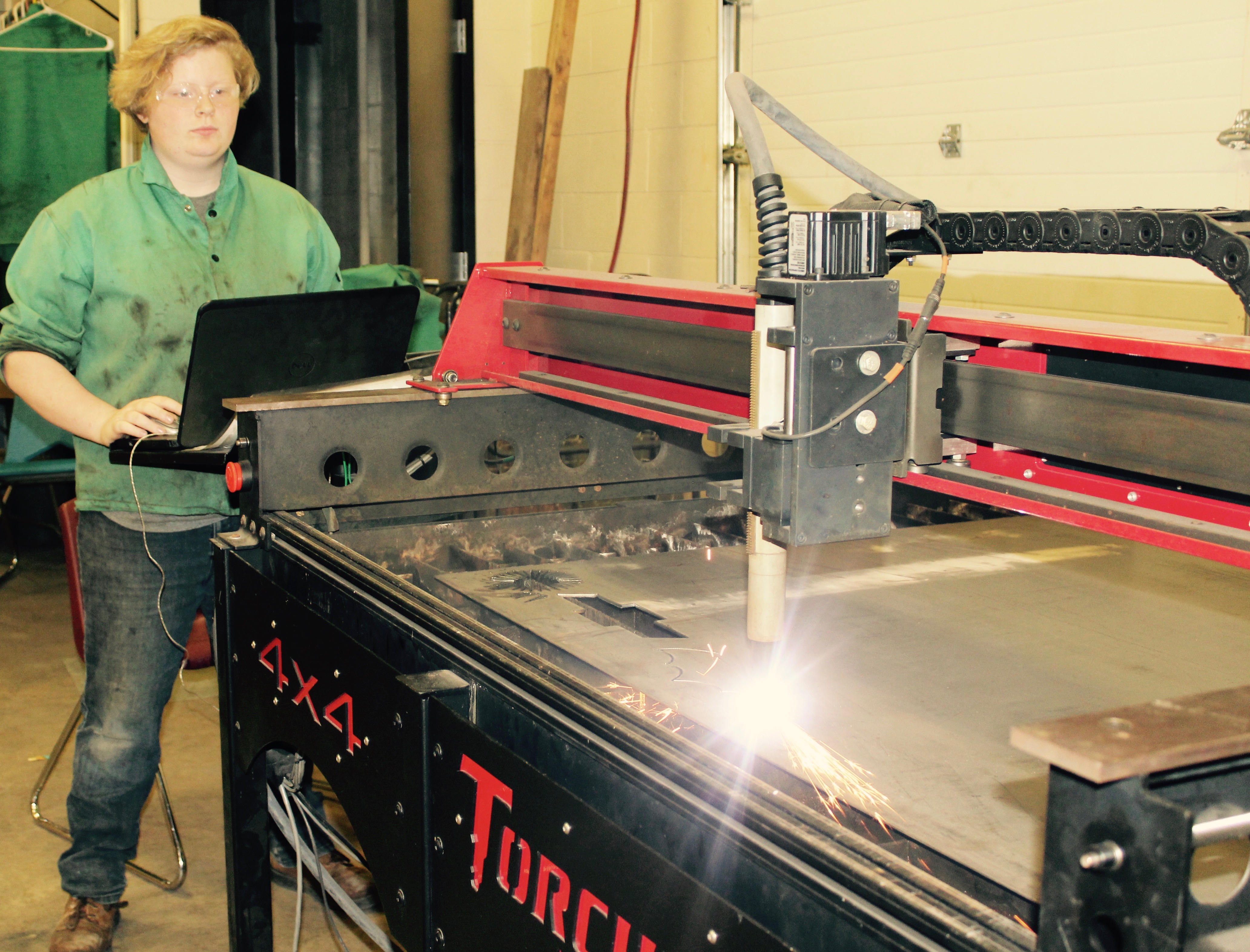 Her school's superintendent, Ken Heinz, became fascinated with the jobs out there in trades and skills, jobs that kids from Weeping Water could walk right into after graduation given access to top-notch industrial tech equipment and programs.
"My first year, I visited with the board and said 'Okay, we are this blue-collar type of town, rock quarries are the big industries here and a lot of kids go right into that, it's time we embrace that,'" said Heinz, who came to the district in 2012. "We set goals, and one of the prominent ones was to improve the IT program. The administration, the high school and elementary principals, the school board, they were all on board, especially when we started showing results."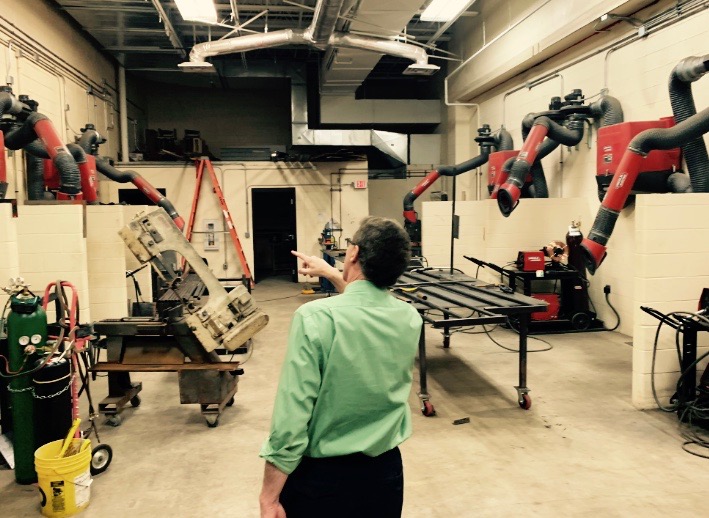 The district received the reVISION grant from NDE, leading to a much-needed boost in equipment and an expansion from one woods shop to a separate facility for welding and metal-work.
Good and her peers are hard at work on this Tuesday morning, and their teacher, Doug Jorn, bounces around the room, from project to project, lending a helping hand when needed.
"They come down here knowing what they're going to experience," Jorn, in his fourth year at Weeping Water, said. "They know they're going to get an opportunity to experience more than just reading something out of a book. Hands-on opportunities, they really appreciate those.
Jorn is known to crack a few jokes in the shop. He gives his students nicknames, which always seem to stick.
"He's kind of funny," said Good. "We've developed an all-around good environment."
But make no mistake about it, the group goes through its fair share of elbow grease in between the laughs. Their teacher spent the first part of his career in the field, and has plenty of helpful insight to bestow upon his students.
"I got schooled and went out and worked in the trades for a while before getting back to teaching," Jorn said. "It gave me the opportunity to learn from both sides, knowing what the kids need before graduation to get into the trades, and knowing how to build up their potential before they leave here."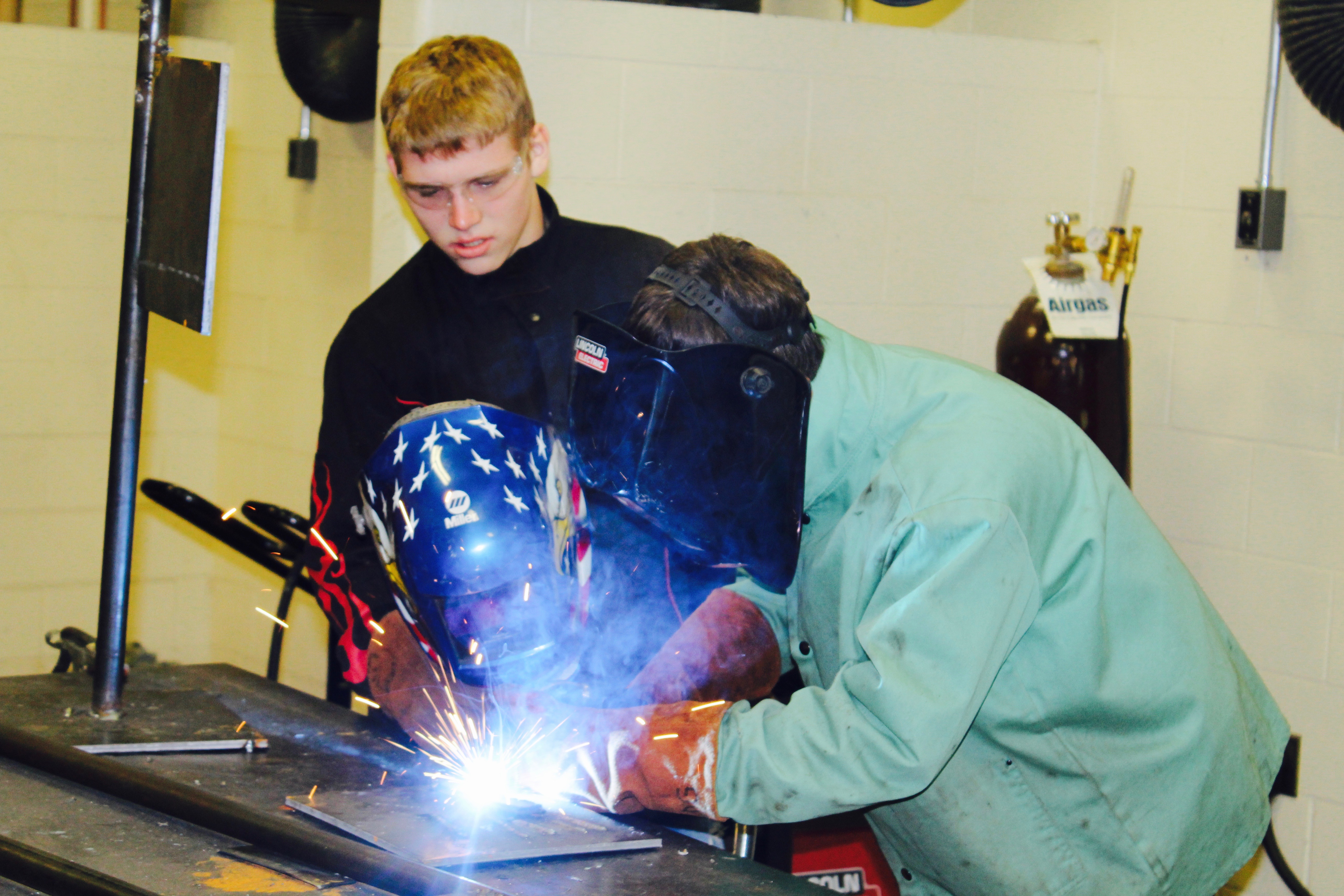 His students appreciate their teacher's knowledge, and they're following his direction. Senior Dawson Garner, who, under his protective welding gear sports a collar and a tie (it's game day for the Indians), said Jorn has been a great resource as the days between graduation continue to dwindle.
"He's been on job sites and worked for so many companies and can tell us first-hand what it's like every day on a job site, what to expect, what to do and what not to do," said Garner, who sees himself more as a woodworker but understands the value in acquiring a skill like welding.
Garner has given thought to studying electrical engineering after high school, as well as employment with an electrical company. He thinks about the facilities he gets to use every day, about the 3D printer and the plasma cutter and the welding stations, about the TIG and the MIG and the stick, and feels grateful.
"I enjoy being hands-on and making stuff for people that they are able to use," he said. "This is real life. This is what the job will be like."
Jorn took over in the midst of a major transition, an overhaul of the Weeping Water industrial technology department that started with Heinz's initial meeting. Jorn and his students spent that first semester just getting things organized.
"Ever since then, we have been making improvements, changing things, and building stuff that we use so the shops are more efficient working environments and more conducive to great educational opportunities for the students," Jorn said. "Ken has been tremendous to work with. He had the vision to see that this was going to be the future. Fifteen percent or more of students graduating today will be in some sort of a technical career field. He put that stat to use here."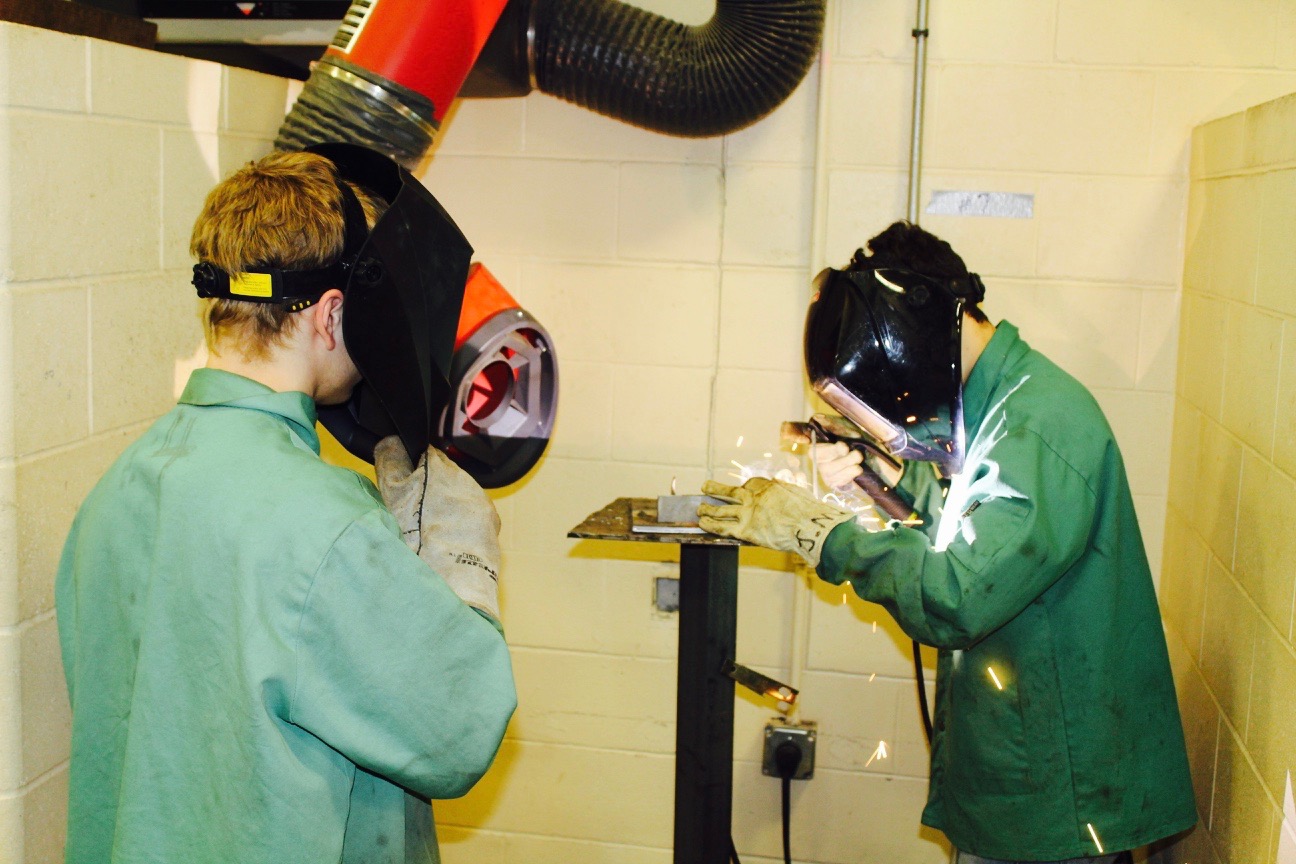 One Jorn's priorities was making contacts and forming relationships with local and Omaha-area businesses, lining up visits and opening doors for his students. Three years ago, a couple of big industries came to Weeping Water and offered two students jobs right out of the shop.
It was an eye-opener, and an affirmation that this overhaul's juice was well worth the squeeze.
"Almost every company we come in contact with, whether it be over the phone or at a local trade show, wants to help because it is a great recruiting opportunity for them," Jorn said. "It is tremendous to have them in our school, partnering up with us."
When he was a principal 27 years ago, Heinz would tell his students the same thing he does now.
"I think our four-year universities are great, but I've said since them that the four-year school isn't everything," he said. "I have seen way too many students go into the four-year program and learn skills that they can't end up using. They can't find jobs or they realize the path they're on isn't for them. We're trying to connect our students with every opportunity out there, and trying to get them to understand the job landscape in front of them."
Only a sophomore, Good has plenty of time to figure all of this out, but the last three years have certainly impacted the route she plans to travel.
"Originally, I wanted to be a vet to help animals, because they are my favorite thing," she said. "I came across welding, and now I want to pursue it as a career."
It's no secret, there is money in the field of welding. Maybe later in life, with enough saved, Good will go back and take a veterinarian course. At the rate she's moving, that's an absolutely plausible scenario. Industrial technology has helped her grow in other areas, too, giving her and her peers another step in their head start.
"I have gotten out of my comfort zone," she said. "I have started communicating more effectively with different people. I've gotten more independent with my projects. My teacher used to have to get on me, like 'Hey, go do this', but now it's just like 'Get out of my way, I am going to do this now', and he's like 'Alright, go for it.'"
Garner feels the same. He's seen his communication skills strengthen, and is finding it easier to collaborate with classmates. He sees the 8th-grade industrial technology class welding now and how far the program has come since he was in their shoes.
"I think it's awesome," Garner said. "My dad told me before I went into high school that I should really consider taking welding, because he had the chance and he didn't take it. He said he really wished he would have. I'm glad I did."
Parents have always been receptive to new ideas and engaged as far as providing feedback and comments, Heinz said. Generally, they're pleased with the direction Weeping Water has taken its industrial technology program, and proud of the way the kids are jumping at new opportunities.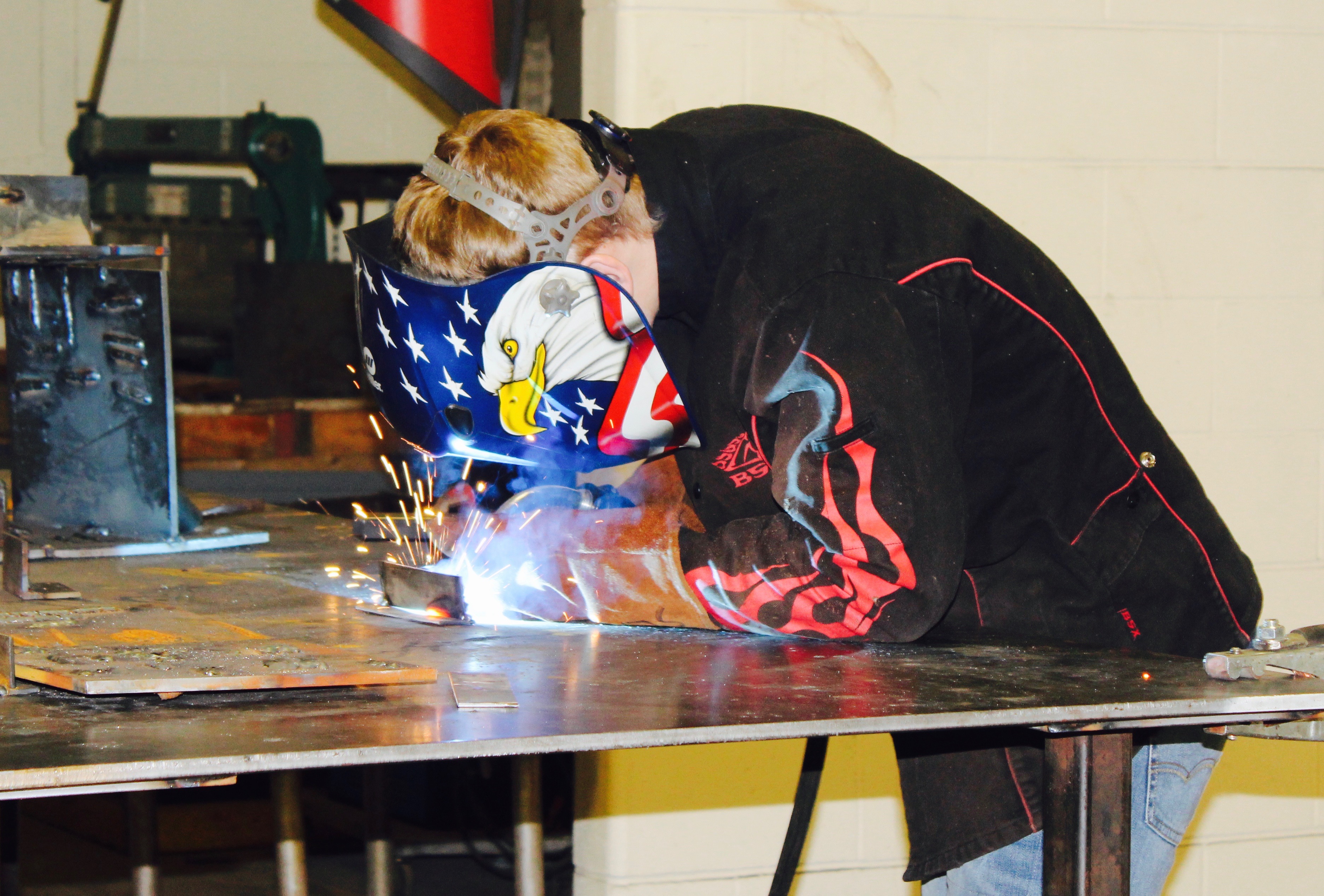 "Every parent of a student here, they've been here and they've seen these things," Heinz said. "There are a lot of community members who haven't, so we put invitations out and say 'Come see what we have.' The community, they want to be supportive of the kids in town, and when they see this, they are incredibly supportive of it."
The school offers three other career paths, in businesses, computer tech and family and consumer sciences. All four fields are experiencing tremendous growth. FCS, for example, got a new teacher a couple years ago and has grown from a couple of students to nearly 30.
His wife, Sue, is the FBLA adviser and often brings in large businesses to talk with her students.
"All of our career education programs have really taken off," Heinz said.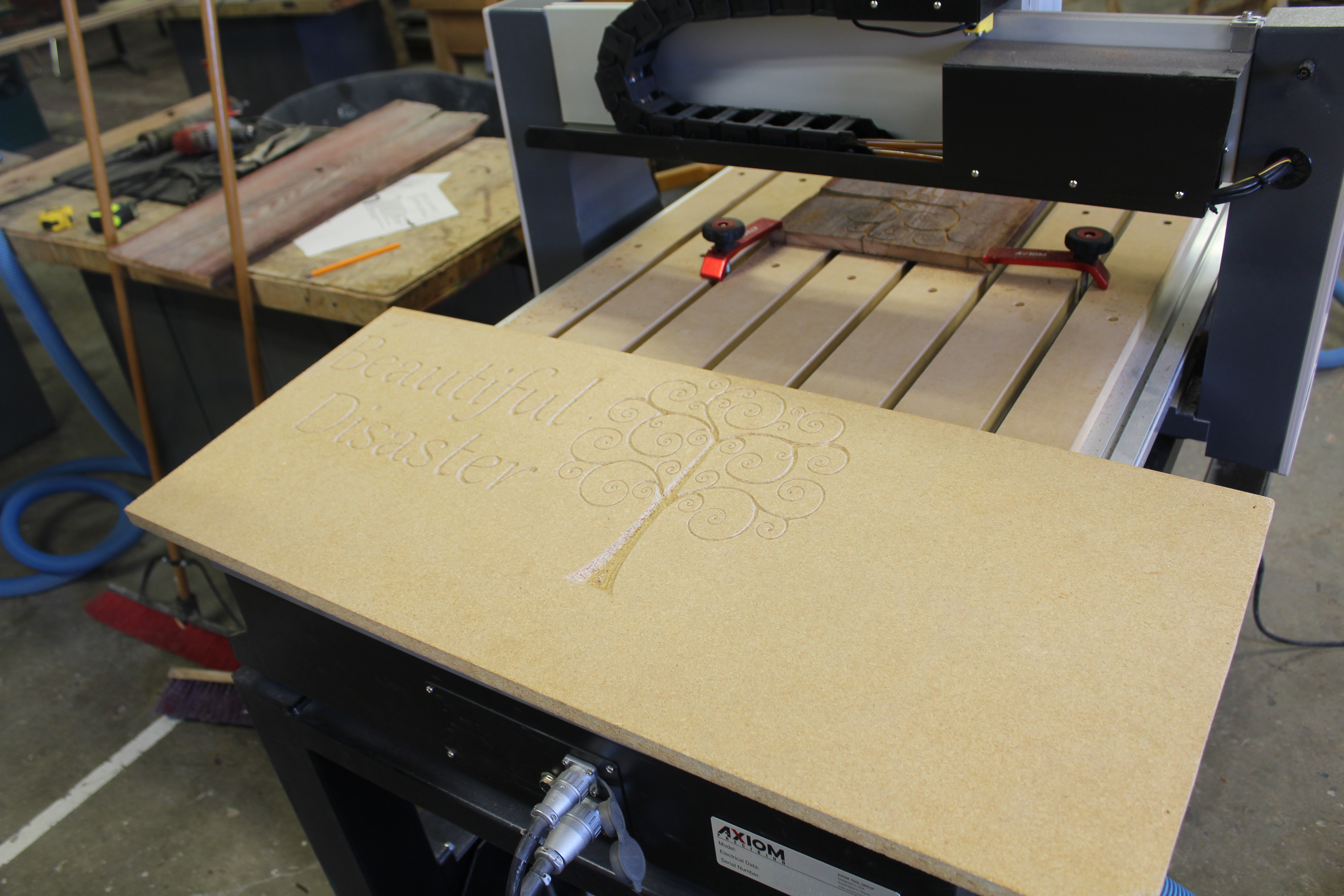 Good's father used to weld, and is all for his daughter pursuing a possible career in the field. She is one of five siblings, and, in her own modest opinion, the best welder of the bunch.
"Not to brag, but the middle child is the best," Good jokes.
With Christmas fast approaching, it's time for some last-minute shopping. Her mom, who loves artwork and hanging new crafts in the house, is excited about what her daughter can do on the plasma table.
Good slips on her goggles, fires up the Torchmate, and does some last-minute "shopping" of her own.
"Forty-five minutes in the shop, you'd be amazed at what you can get accomplished."
*To learn more about Weeping Water's Path for Every Student, Click Here!