Veteran and longtime school administrator Ramon Otero shares a powerful message at South Central USD 5's Veterans Day Program
Veteran and longtime school administrator Ramon Otero shares a powerful message at South Central USD 5's Veterans Day Program
Tuesday, November 29, 2022
I snuck in the side of Sandy Creek's gymnasium halfway through Ramon Otero's speech, crossing the stage as quietly as I could.
It was Friday, Nov. 11th, and South Central USD 5 in Fairfield was holding its annual Veterans Day Program. The gymnasium was packed, with Otero, the husband of the district's superintendent, at the podium. I was there to spend some time with the school's digital media team. In my quest to share their story, I stumbled upon another.
Both a veteran and an educator, Otero talked of his experiences and he talked of opportunities. Opportunities that live right down the hall, in the school's beautiful NCAPS facility (we've wrote about that, too). Opportunities that he had to work so hard for.
Otero spent 47 years in education. Thirty-two of those were as an administrator. The Army made it all possible.
He finished his speech, gave a wave while the crowd applauded, and sat in a chair on the hardwood floor near rows and rows of veterans from the community. The band and the choir paid tribute. The student body and the community did, too.
It was an awesome ceremony, one of hundreds happening that day in schools across the state. But I needed more, so I found Ramon's wife, Julie, and asked for his phone number. The next week, I called "Ray", and we talked for close to 20 minutes.
I hope you enjoy our conversation as much as I did.
---
Q: What was that experience like, speaking at the South Central USD 5 Veterans Day Ceremony?
Oh, it was great. I really enjoyed it.
Q: What was the message you kind of wanted to relay to those in attendance?
I came from a very prejudiced community. We were considered the minority even though we were a majority, population wise, but we always took a back seat to everything and everyone. We didn't have the opportunities that other kids had. I started with that.
Being here and being in education, and what I've seen there at Sandy Creek, with NCAPS and all that that they have to offer, you know, a lot of these kids don't realize what they have right there in front of them. All they have to do is just go for it, you know? Seize the opportunity in front of them that they're fortunate enough to have.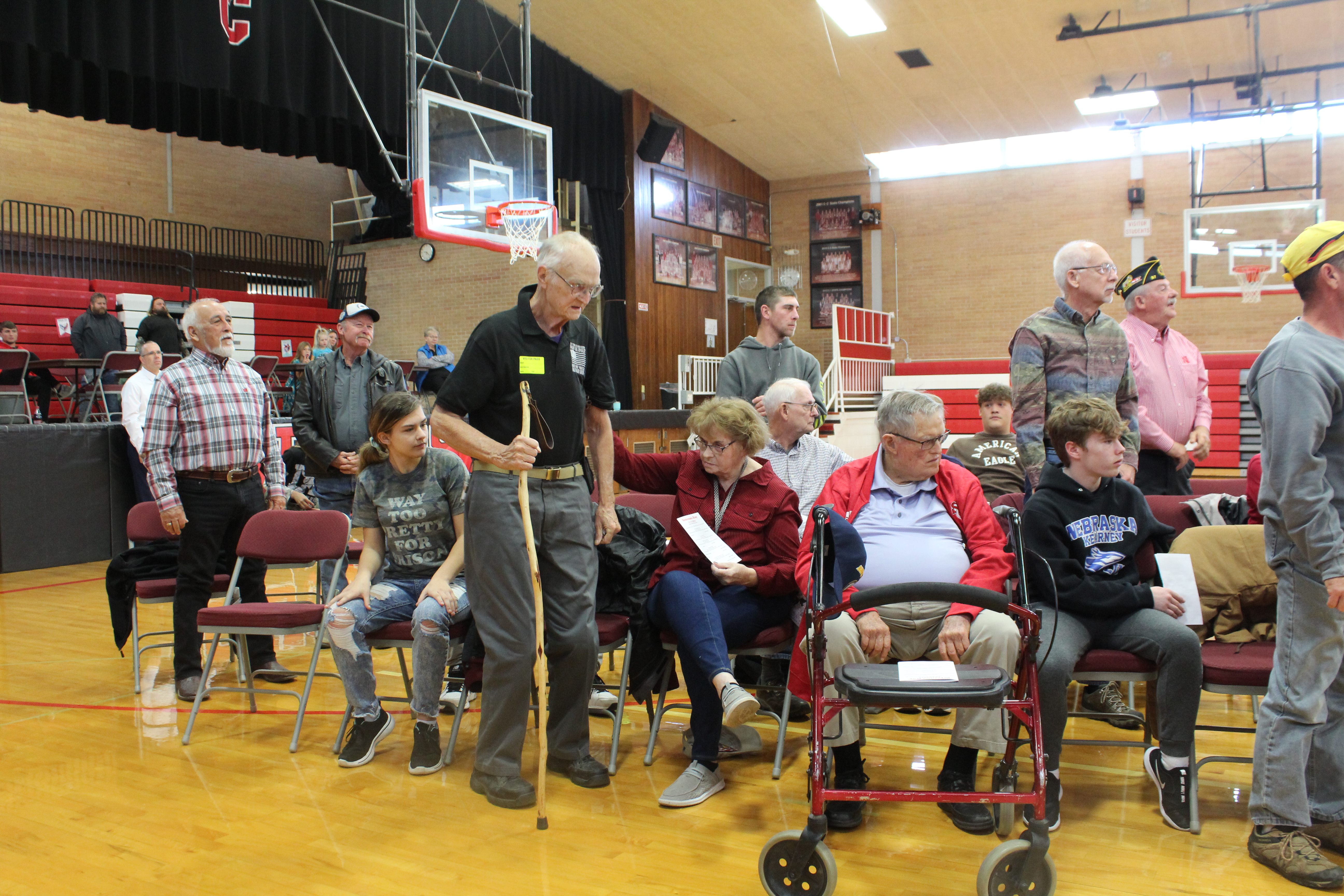 Q: Your wife, Julie, is superintendent of that district, so you've gotten an inside look at their culture and their student-first way of operation. What makes Sandy Creek such a special place?
Well, I think any place in Nebraska is great. I truly do. I was in Lexington for 17 years and I love that place. I love that school district. What makes Sandy Creek special is what it has to offer. With NCAPS and all the technology and everything that's there, it's just at their disposal and that is so cool. I like that new concept they have, where a student can find a business or industry they'd like to pursue and the district lines that up.
I've been taking this kid from Nelson to Union Pacific. He wants to go into the not to the trade part, but the technology part. And so he hooked up with a guy at Union Pacific in Omaha and I've taken him there twice. His mentor was a graduate from Nelson, actually.
And it's so neat seeing these opportunities students are getting across the state. My wife was at Centura, and our neighbor kid from one farm over took an interest in diesel. So he went to college. He hooked up with Caterpillar there by Doniphan. And he graduated last year. And he stayed there with Caterpillar as a full time employee.
We had a student from here, Trevor, who was interested in diesel mechanics, the mechanical, truck side of things. He linked up with Caterpillar in Doniphan, too. He took a two year college course in diesel mechanics, but he started learning the material in high school during those Caterpillar visits.
Opportunities are there, but some of these students haven't quite realized that. That was what I wanted to get across, is that you have the world right there in front of you. All you have to do is just try different things. Find out what it is that you want.
Another anecdote I told them had to do with a school counselor that never spoke to me during my entire high school career. I told them a story from the late 50's, when Sputnik went up into space, and the United States was officially in the space race. They gave a nationwide test because they wanted to find kids that were bright in science and mathematics. Well, I tested out in the top percentile in math in the nation. But I never heard from my counselor. I got a letter in the mail with my results, and I've lost it since, but she never confronted me, never said a word. Had that happened now of days? The student would have had their pick of colleges. Everybody would be after them.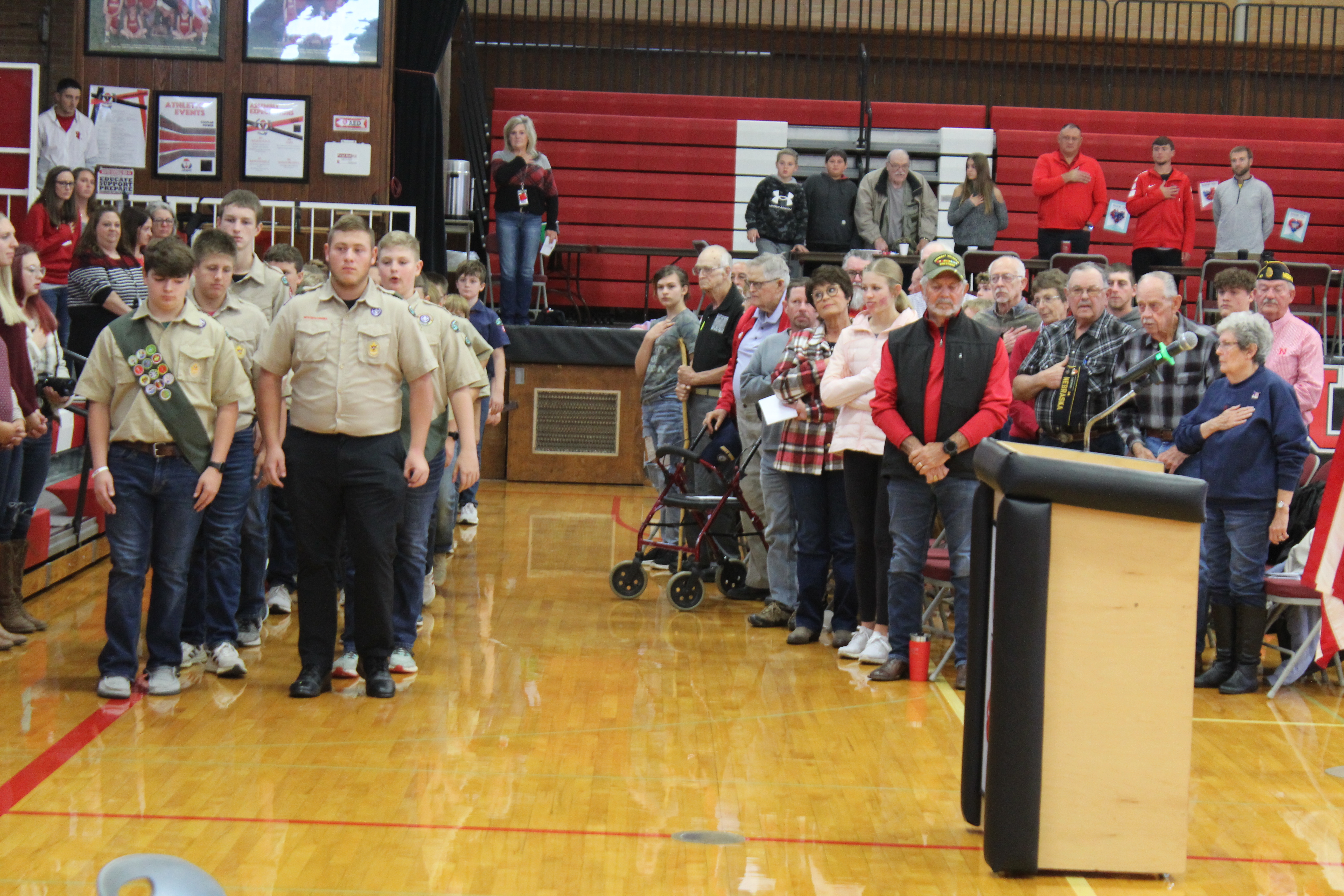 Q: Did your service in the military pay dividends during your career? Were there beneficial correlations and lessons learned during that time serving that you used as an educator?
Yes, absolutely. Let me go back to high school. The night of my graduation. I stayed at the gym, which is attached to the high school, to help the custodians. I wasn't into the party scene and all that, and on my way out, I ran into the counselor. She stopped and reluctantly she pulled out her fingers and shook my hand and said congratulations, Ramon. I hear construction work is really good in Albuquerque. That is it. And so the next three years, I was in construction.
Then I got drafted. I didn't think they would take me because I don't hear from my right side. I said, 'You guys probably don't want me on your property. You'll probably classify me 4F (physically unfit).' Well, that was 1964, and the war in Vietnam was really heavy.
They said, 'If that's all that's wrong with you, you're good. We want everybody, we need bodies, not just in combat but all over the place. If you are deaf, and you pass everything else, we guarantee you see action.' I said okay, and then I passed everything except for the hearing.
At that point, I didn't see a future for myself. Construction, that's it. I didn't have anything else going for me. So instead of going for the two years that I would have gotten as draftee, I volunteered for three because I'd get 36 months of GI benefits. And that's where everything turned around. I went through the Army. I learned a lot.
It changed my life. The Army gave me what these kids have now, an opportunity. I saw everything that was out there, and I saw it all as obtainable. All you had to do was take advantage, and I took advantage of every opportunity I could. I want them to do the same.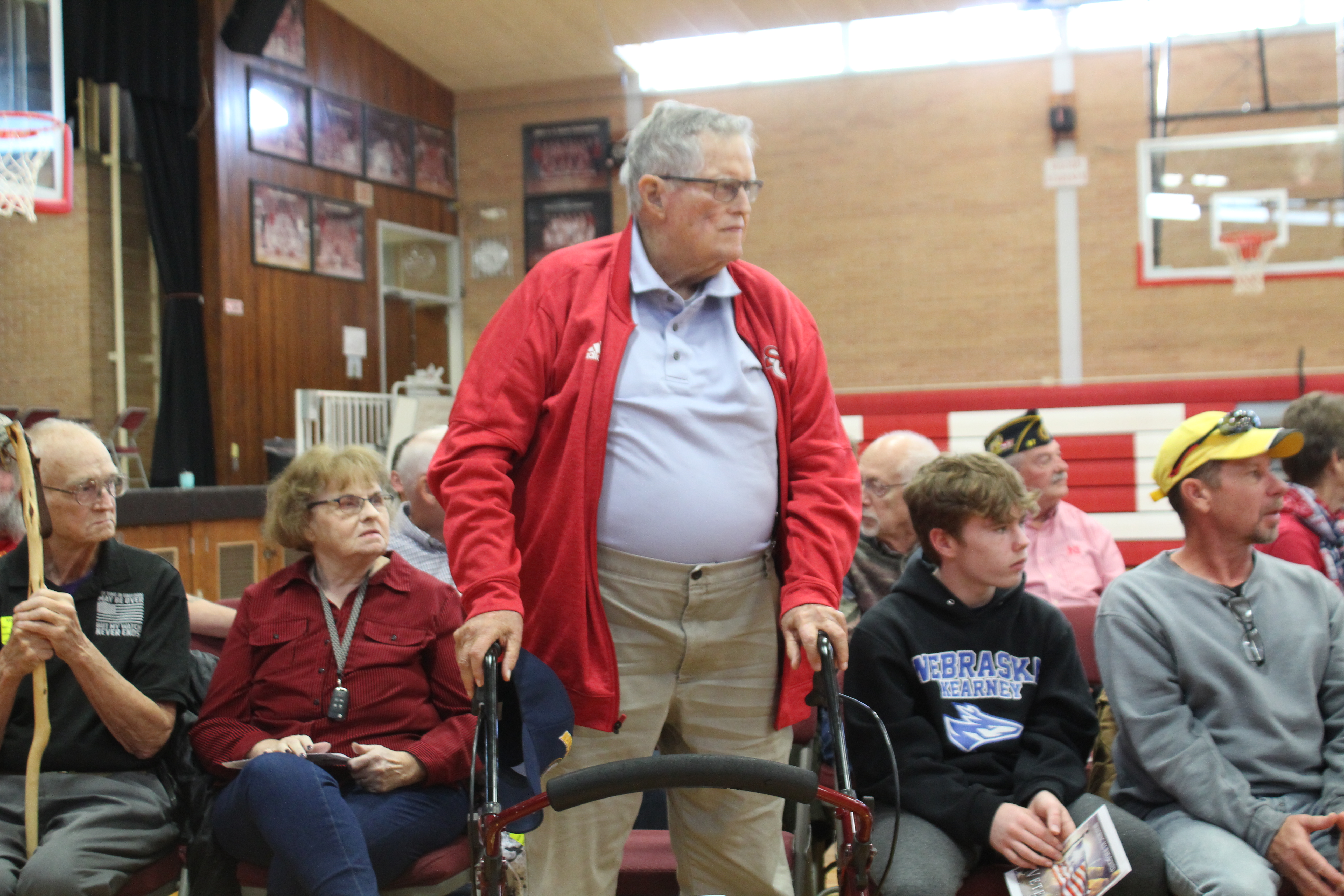 Q: It's so cool seeing the Veterans Day programs in schools across the state. Communities and schools coming together to honor the people who defended our country and ultimately gave us these opportunities by making that sacrifice. What does it mean for a veteran?
When I first entered education, Veterans Day wasn't really a thing in the schools. That has changed. We really feel like we gave something to our country. We're proud of that.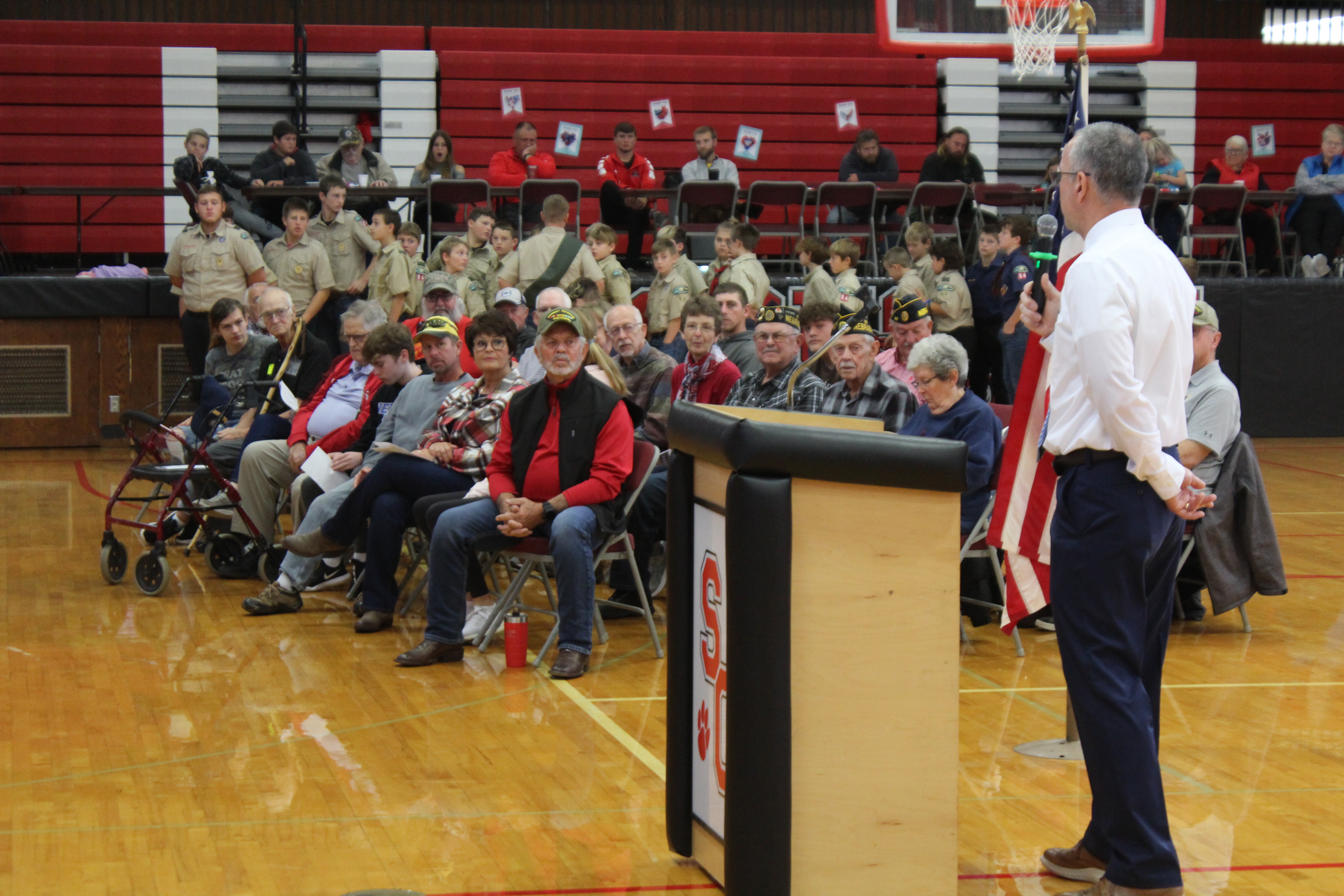 Q: How do you spend your free time now? What are you up to these days?
I take care of my wife's horses, and I substitute teach. This morning, I drove from Nelson to pick up kids that go by bus in the morning to the NCAPS program in Sandy Creek. I sub for different classes, not as often as before the pandemic, though. I subbed a lot. Next week, I have to sub for Jason Searle, the principal. Having been an administrator for so long, I do a lot of subbing for administrators.
Just me, doing what I love to do.