Two-generation approach helps Learning Community make lasting impact in Omaha: "The family learns best when they learn together"
Two-generation approach helps Learning Community make lasting impact in Omaha: "The family learns best when they learn together"
​By Tyler Dahlgren
Learning Community of Douglas and Sarpy Counties exists to create opportunities for metro children and their families, and CEO Dr. Brad Ekwerekwu refers to the organization's approach to doing so as holistic.
With on-site programming at their North Omaha and South Omaha centers, a steady, collaborative presence in several elementary schools and an innovate Parent University program, even that might be an undersell.
"We pride ourselves on our two-generation approach," said Ekwerekwu. "We believe that the family learns best when they learn together."
Learning Community has made an impact by working with those two groups; the caregiver and the child. Their ever-evolving model includes ESL, GED, financial stability, parenting and conflict resolution classes for the former and a multitude of strategies and practices developed to improve third-grade comprehension scores for the latter.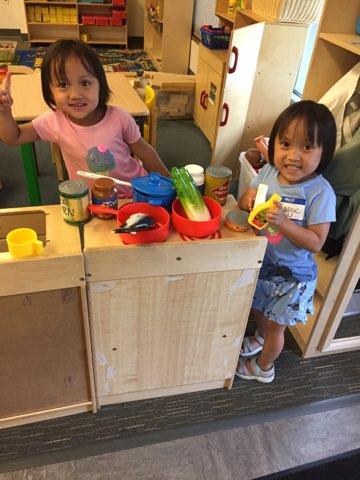 When the pilot launched in 2009, the organization started with 18 families. In just over a dozen years, that number has ballooned to 300, an eye-opening figure and a testament to the Learning Community's direction; forward.
They're moving children and their families forward, opening doorways to opportunities and a world of possibilities right here in Omaha.
"I would say connectors and supporters," Ekwerekwu says when asked to surmise the organization's purpose using only a couple words. "We're alongside districts, alongside families. Really, the ultimate goal is to edify. We're tasked and gifted the funds from the state to be able to do what we said we would do, and that's to support schools and support families."
Learning Community has held up its end of the bargain. Each center has blossomed into hubs of their respective communities, and Parent University, which gears to help parents engage with their children in school, life skills and leadership, recently expanded its reach from six to 24 northeast Omaha schools.
"It's amazing to see the progress families make," said Tameshia Harris, Director of Parent University. "Being able to see that progress, to see the parents graduate from the program ready to achieve their goals, that's the most rewarding part of my job."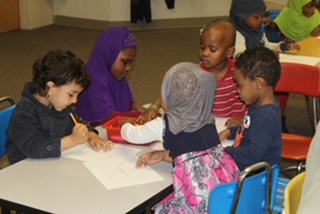 A standout wide receiver for the Missouri Tigers (his teams went 2-2 against Nebraska from 2003-06), Dr. Ekwerekwu has been on teams for most of his life. He joined a good one when he stepped into his current role in July of 2020. His staff, he said, is the soul of Learning Community, a force that brings the program to life.
"They're talented, they're creative and they're innovative," he said. "The last two years have really shown our ability to pivot and pivot in a very short amount of time. Everybody jumped in."
Dr. Ekwerekwu calls himself a "big Gallup Strengths guy", and says the Learning Community's dynamic staff covers the model's full spectrum.
"They run the gamut, man," he continued. "You have your doers, your dreamers, your executers, your idea people, your expansion and your relationship people. The programs are run by staff members who truly get it."
Collectively, the Learning Community staff has an expansive array of experience and previous endeavors that ultimately led to Omaha. Harris, for example, is from Houston, TX and previously worked as a supervisor for the REACH program at Creighton University. Anne O'Hara has served as program director for the South Omaha Center for the last 10 years, and before that was involved with Learning Community through One World Community Health Centers.
She's watched the growth from ground level. The success stories haven't lost any luster over the course of time. If anything, their impact has only gotten stronger and further enforced the program's mission. They're invigorating, and new chapters get added each year.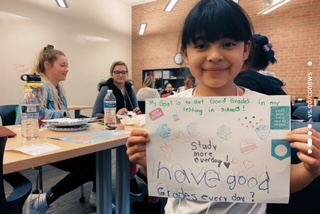 "Our graduations are incredible, when we see our families go up to the microphone and speak English, in a language they didn't speak prior to entering our program, that's so powerful," said O'Hara. "Oftentimes, they're not only talking about their own lives and how much the program has changed their relationships with their children, but they're motivating others. They're motivating their colleagues, which is a really neat moment."
So how does the Learning Community measure impact? For all their hard work, all their engagement with community partners (which we'll get to soon) and pooling of resources, how do they know, without a doubt, that they're making a difference?
Well, there's the data. Strategic plan points that suggest good, bad or indifferent. There's an external evaluator that assesses each part of the multi-faceted program. But most importantly, there's what they see with their own eyes.
"We know we're doing well when participants continue to come back," said Ekwerekwu. "And when they do the self-recruiting and provide referrals of their own and say 'Hey, I've got another family could really benefit from your programming.' That says a lot. It also says a lot about our staff retention. During this crazy time, we have individuals who remain dedicated to this work."
Learning Community engages with several community organizations, too, all of which are paramount to their success. Parent University is partnered with Project Harmony, for example. Metropolitan Community College has students learning on-site at the N. 24th Street North Omaha center and the Buffett Early Childhood Institute plays an important role in the program's extensive early childhood strategic plan, which begins with prenatal education and continues on to young toddler education and so on.
Learning Community continues to grow its presence in schools, too.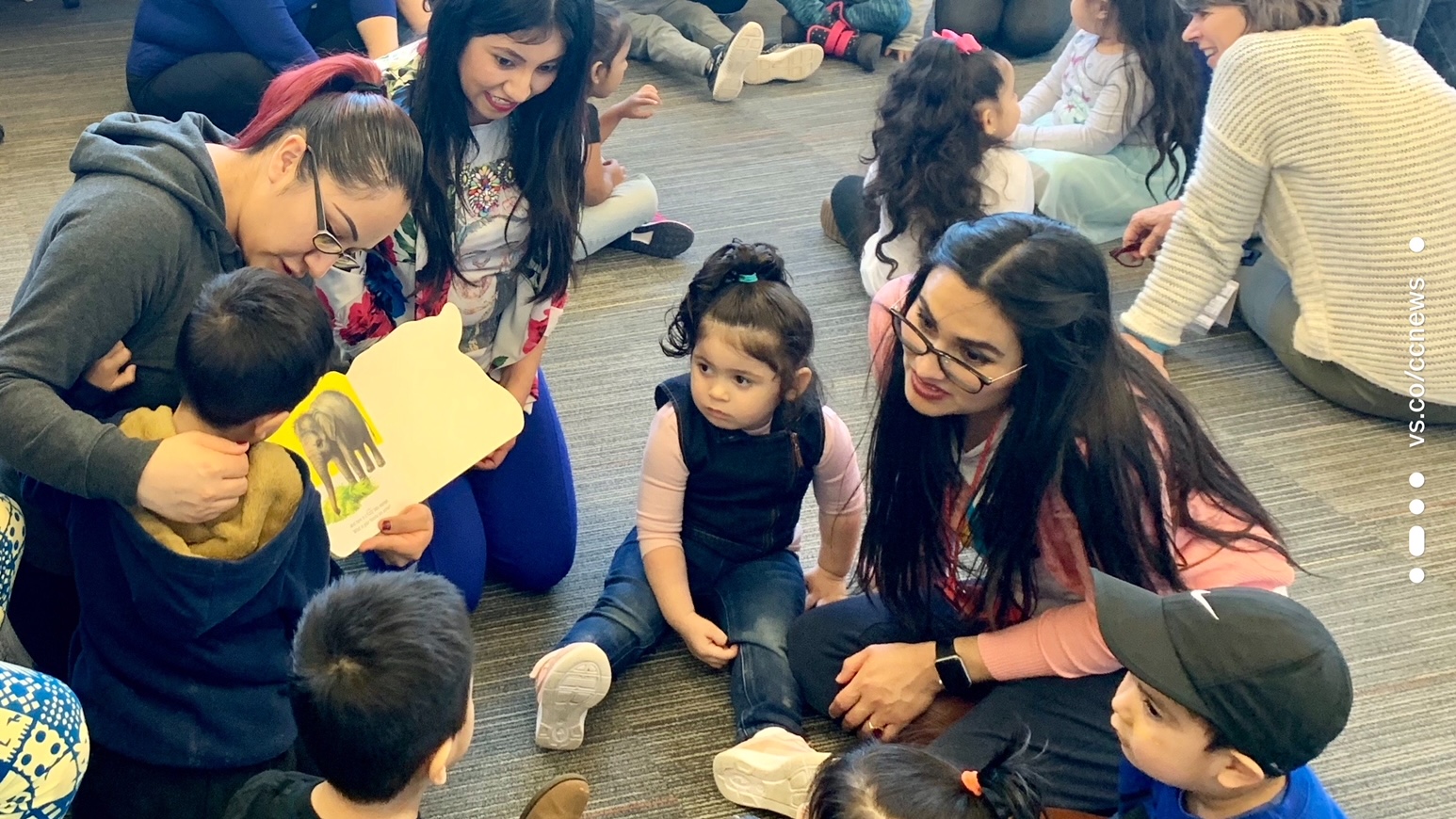 "Just like in any relationship, it's growing and evolving," said Ekwerekwu. "We needed to have some early wins, and I think as we're turning the corner from the proof of concept phase to the effectiveness phase to now an influence and leadership phase, we've started to see that. It's been good."
Dr. Ekwerekwu said the program hopes to eventually have a satellite center and a third location out west.
"We understand that poverty isn't confined," he said. "We also understand that our population is moving west. We want to be a service to as many families that need us."
There's nothing more empowering than an opportunity. That goes for people young and old.
"For me, our greatest triumph is seeing that family by family success," said Ekwerekwu. "Of course I like to see the caregivers graduate and attain a goal and to witness that elation, but then also seeing the child look up at the caregiver and to see that feeling of pride..."
Dr. Ekwerekwu smiles. He didn't need to finish the thought.
A moment like that? You can just imagine it.
In here, you can imagine anything.