Swinging Through 2020: Virtual Reality, Mentorship, Kickball and Culinary Artists Highlight Second Semester Trips
Swinging Through 2020: Virtual Reality, Mentorship, Kickball and Culinary Artists Highlight Second Semester Trips
15 January 2020: Bertrand, NE
Create, Solve, Innovate: Collaboratively Developed, ESU 11 Lab Sets Students Up For the Future
Welcome to Stephanie Dannehl's library at Bertrand Community School, where, contrary to the cliché, you're not supposed to be able to hear a pin drop. Especially when ESU 11's CSI Lab is in town.
"This is what I've always wanted the library to be, not some quiet, shushed place," said Dannehl, Bertrand's Library/Technology Integration Specialist. "It's a place where kids can explore and find different opportunities to learn whatever interests them. The CSI Lab is perfect for that."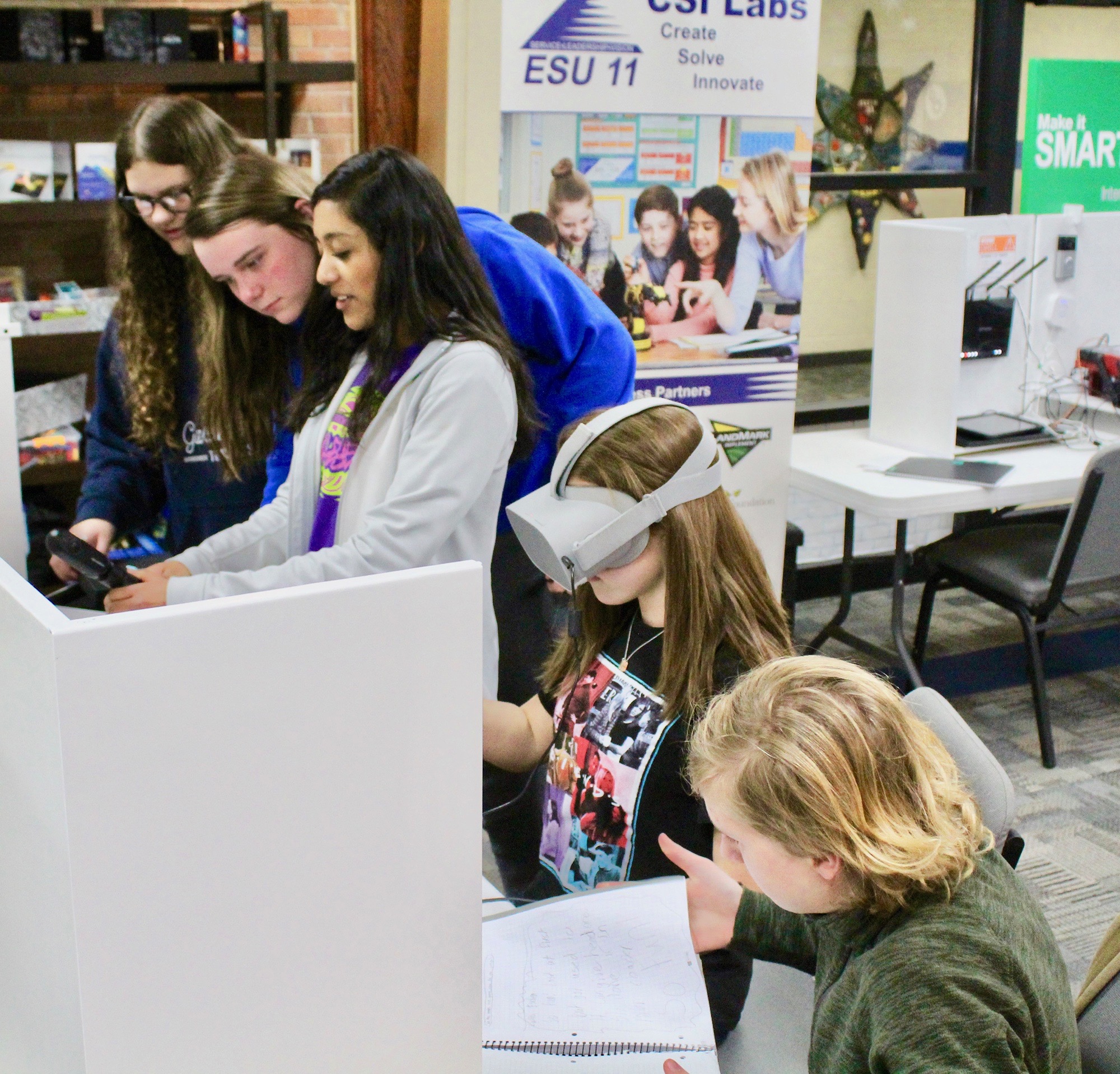 ---
22 January 2020: O'Neill, NE
The Next Step: A Key Piece to School Culture, O'Neill's Center for Teaching and Learning Celebrates Student Triumphs
This heartwarming morning started early, with a game of kickball in the O'Neill gymnasium, where Eagles' boys basketball coach Seth Kalhoff served as the pitcher, and ended with a delicious lunch prepared by a friendly and welcoming group of CTL students. The program, which has been around since 2013, is housed in a sparkling new two-classroom facility, and has been embraced by both the district and the community.
"We call it our CTL family, because we probably spend more time together than we do with our own families," said CTL teacher Jill Langan. "It's super important for us to have a trusting, caring relationship with each other because we do spend so much time together. We want the students to know that each and every one of us has their best interest at heart too."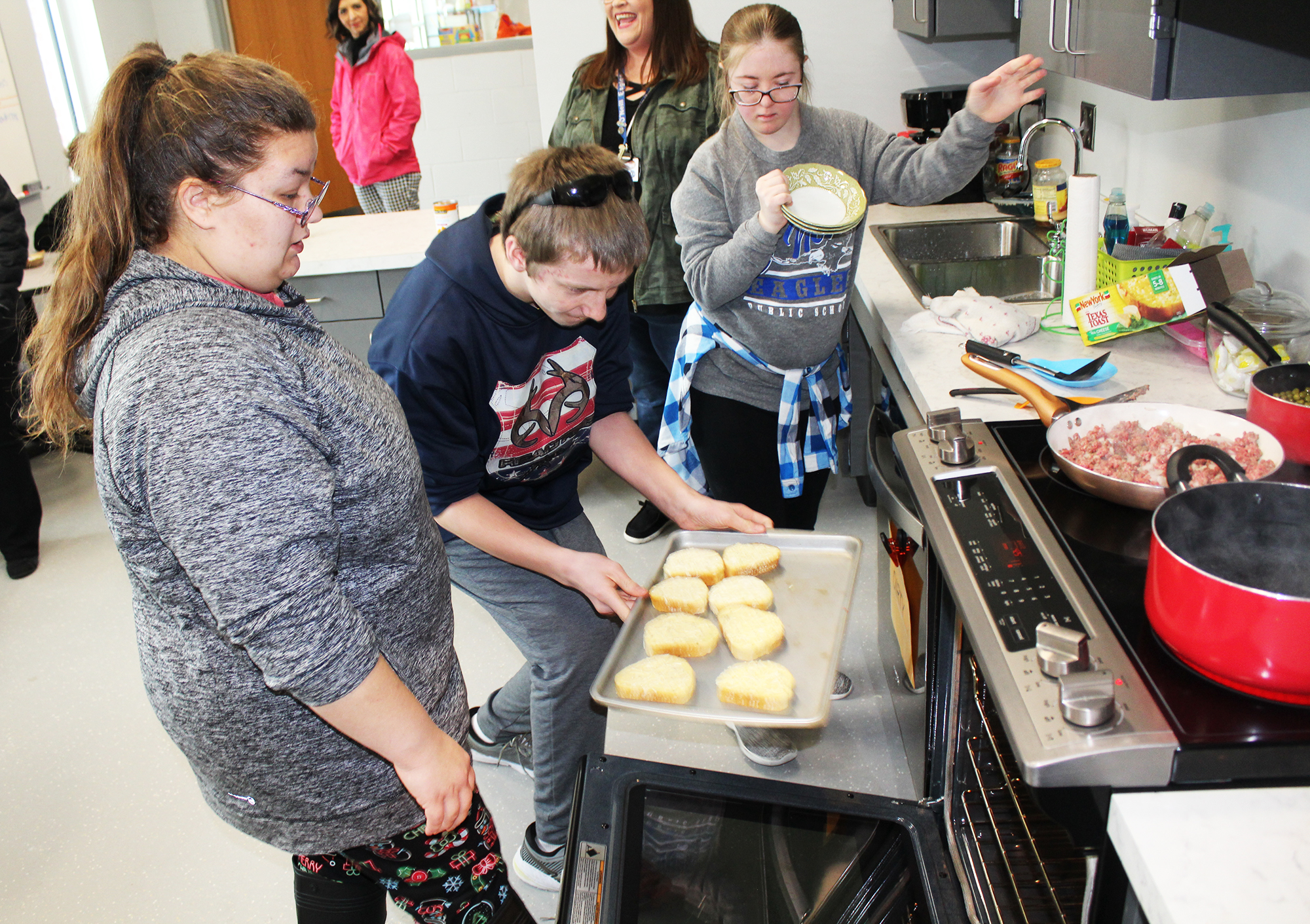 ---
24 January 2020: Lincoln, NE
Meet Jen McNally: ESU 5's mental health model strives to provide wellness for all
Jen McNally's story is one 18 years in the making, and yet, for ESU 5's Mental Health Program Coordinator, her journey really begins anew each morning. McNally travels the state consulting with service units and school districts. Her work, and message, led to a partnership with UNL, who is studying ESU 5's mental health model. And she speaks to groups on both the state and national level, on average, once-a-week.
"I get to go to work every day and be inspired," said McNally. "I'm inspired every single day, and not just by what we are doing in ESU 5, which I'm tremendously proud of, but I get to go to districts all over and I see a universal display of passion, commitment and dedication. And how do you not respect that?"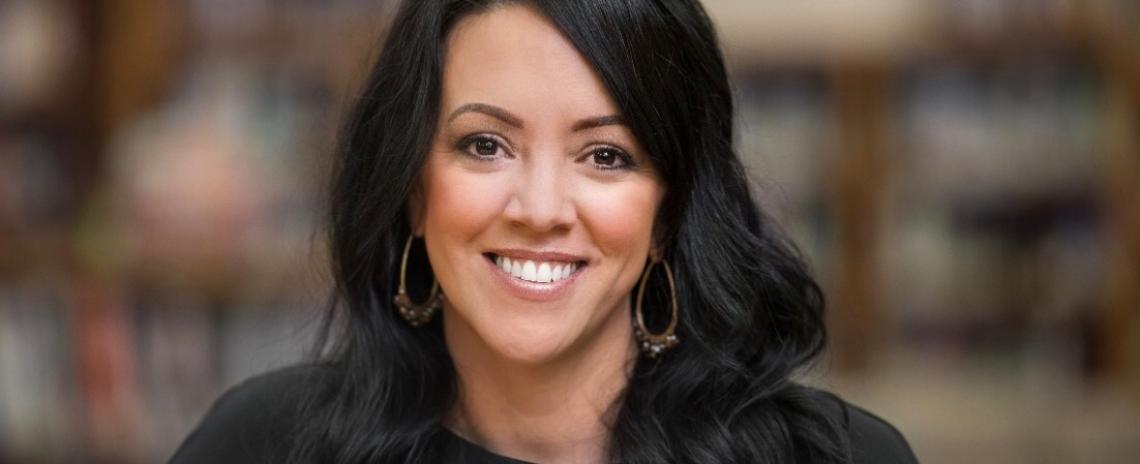 (Photo Courtesy of I Love Public Schools)
---
11 February 2020: Chappell, NE
The Tie That Binds: Storm Families keep culture going strong at Creek Valley

The high-schooler walked, hand-in-hand, with the kindergartner through the gymnasium at Creek Valley Schools in the Panhandle town of Chappell, and that's where this story of mentorship, family and culture starts. Creek Valley's Storm Families include everyone in the district. Yep, everyone. From teachers to students to kitchen staff to bus drivers. One family.
"It's a perfect way to get people together who wouldn't normally be together," said Superintendent Patrick Ningen. "Even with staff. It's not every day that one of our cooks in the kitchen is with our science teacher, you know? It's created a pretty cool dynamic."
Check in on the school in Chappell!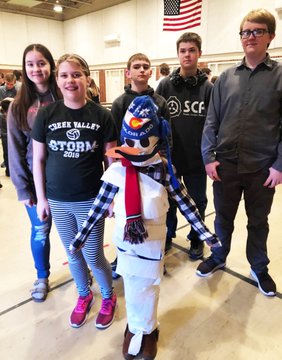 ---
16 February 2020: Scottsbluff, NE
ESU 13 Conference Provides Panhandle Educators a Wintertime Boost
More than 1,300 Western Nebraska educators gathered at four separate sites on Monday, February 16 for the 34th annual ESU 13 Mid-Winter Conference, a chance for the teachers to collaborate and reenergize through professional development. Presenters were pulled in from across the state and the nation, and the topics covered were timely and in response to feedback gathered from previous events.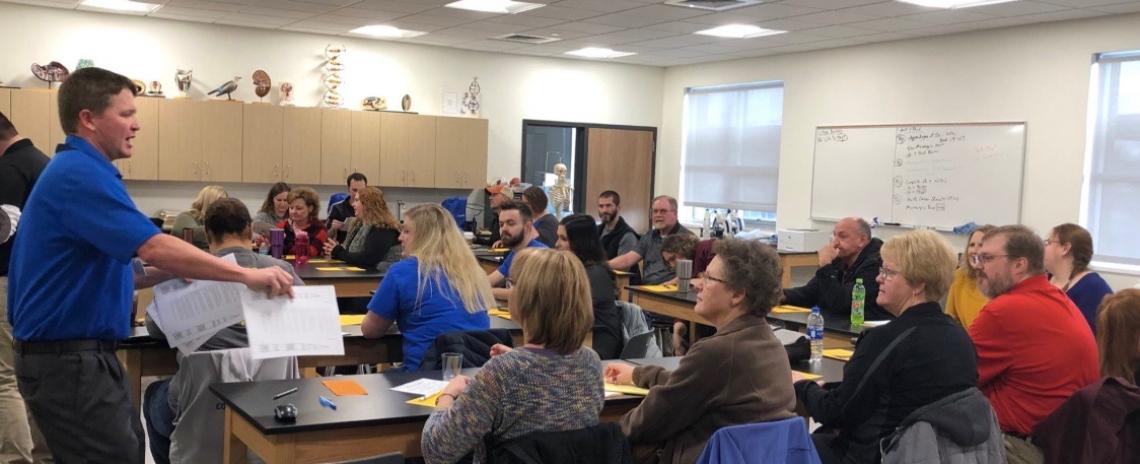 ---
18 February 2020: Gothenburg, NE
Where All Means All: Gothenburg's Swede Foundations leaves no student behind

It's amazing, really, the difference 22 minutes can make in the life of a young person. In Gothenburg, where the district's Swede Foundations is boosting both culture and academic performance, they know this from experience. In its third year, Swede Foundations blends students, 7th through 12th-grade, and, already, the former mentees are assuming the roles of mentors.
"Swede Foundations has taught the older kids about leadership," said Maggie Miller, who also teaches foreign language at the high school level. "They're seeing that sometimes you do have to step up and have a good attitude about things. They're realizing that people will follow your lead if you do that."
Gothenburg, where "All Means All"!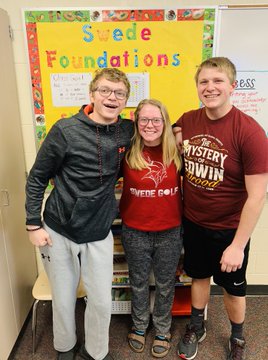 ---
26 February 2020: Atkinson, NE
Cattle Country, The Land of Opportunity: FFA opens several doors for West Holt students
In honor of National FFA Week, we ventured out to Cattle Country to spend a morning with one of the state's finest FFA Chapters. The West Holt Huskies, 2019 state champions in Range Judging. More than 80 students, over half the student body, are active FFA members. It's a way of life in Atkinson, a piece of the district's, and the community's, heartbeat.
"When we go out and study in a field somewhere, we're all just under one common goal," said sophomore Cade McCart. "We're all one team, representing our community."
See what's happening in Cattle Country, The Land of Opportunity!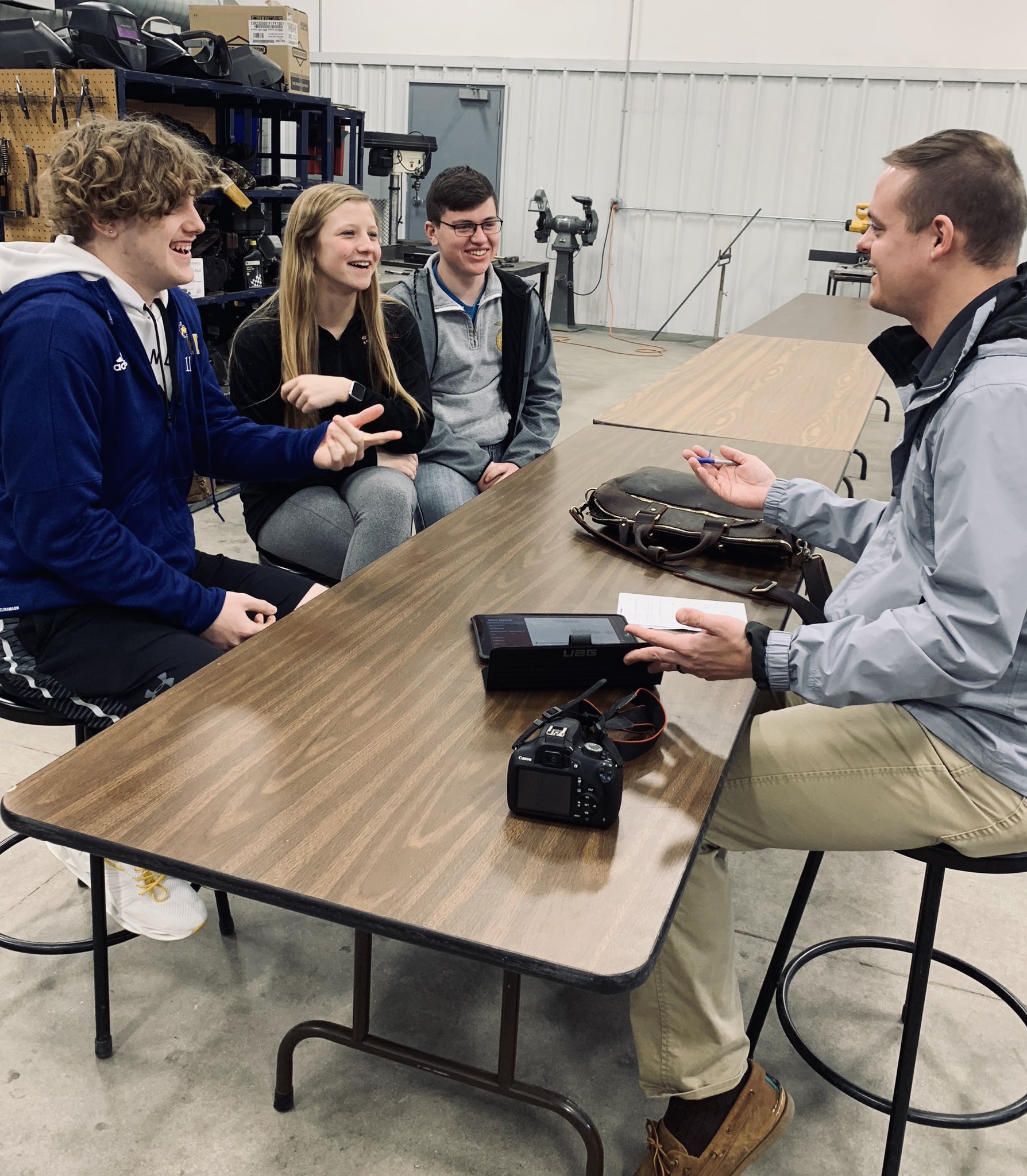 ---
5 March 2020: Omaha, NE
Sizzling with Skill: ProStart Chefs Take Center Stage at State Contest
Their skillets were sizzling with skill, these talented chefs from schools across the state, at the Nebraska ProStart Culinary Competition at Metropolitan Community College in North Omaha. With precision, they worked together to prepare three-course meals, which were judged by nationally-renowned research chef Forrest Waldo and other notable chefs on-hand. The teams were cooking for a spot in the final three, and, then, nationals. They were cooking for the future.
"Between the effectiveness of working with others, communication, organization and setting themselves up for success, it's so worthwhile," Craven said. "Coming to competitions, they run into so many networking opportunities to meet people in the food industry, in the marketing industry."
Visit their kitchen now!