Sunshine and smiles mark the 10th year of Spring Sprints in Northeast Nebraska
Sunshine and smiles mark the 10th year of Spring Sprints in Northeast Nebraska
By Tyler Dahlgren
The sun couldn't help but shining on the 10th annual Northeast Nebraska Spring Sprints on Friday, where 215 athletes from 20 school districts competed in what has become "the happiest day of the year."
"This helps enrich the culture of our school," said Misty Beair, Special Education/Early Learning Center Director for Wayne Community Schools. "It's just my favorite thing. It gets me through the end of the year."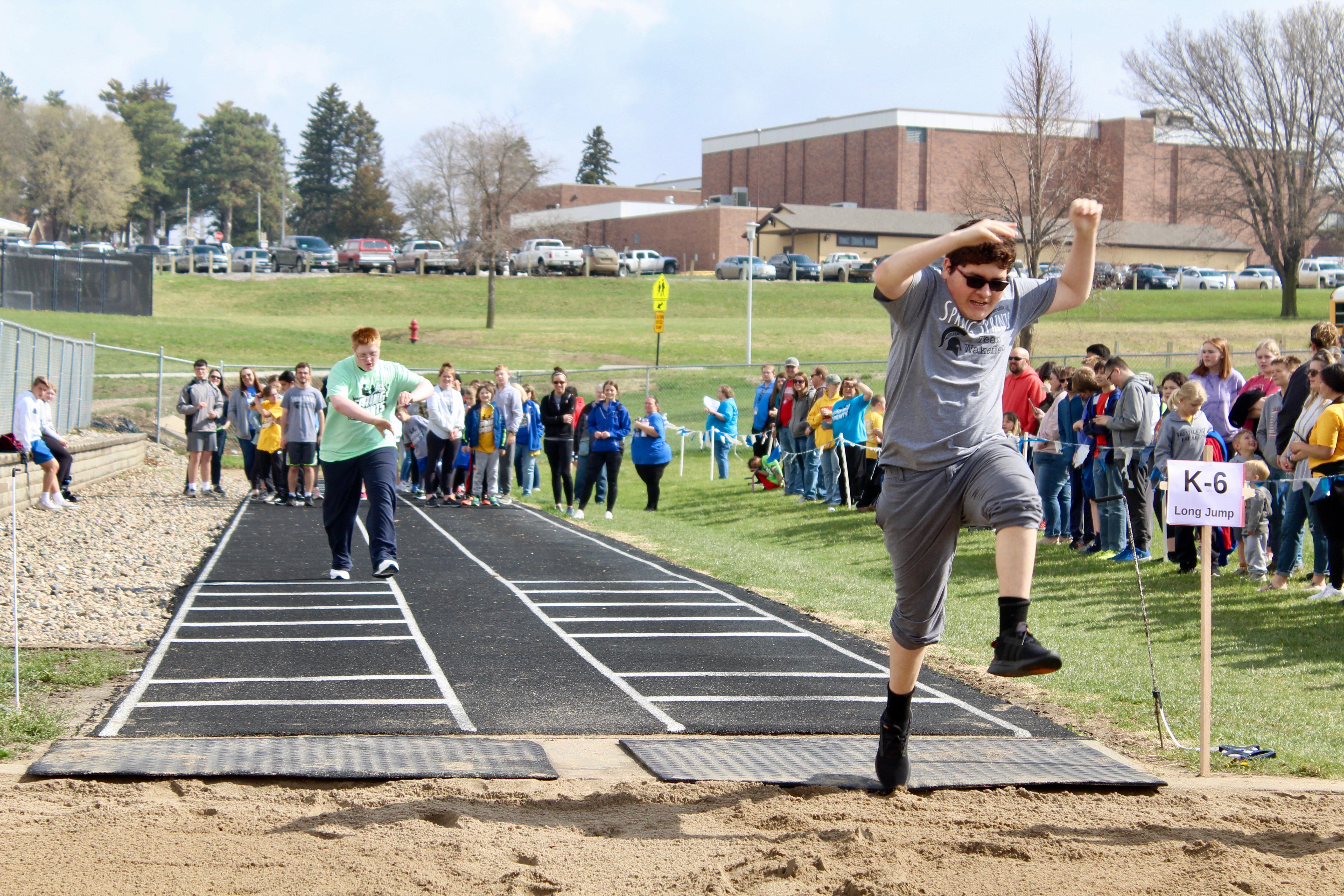 Standing near the 50 yard line with field events happening in every direction, Beair thinks back a decade to the event's humble beginnings (36 athletes from just a couple of schools). Her smile hints at both disbelief and pride.
"I remember going to tell my boss, 'Hey, I donated our school for a track meet every year forever,'" she laughs. "Now, Spring Sprints is just as important as any sporting event that we have."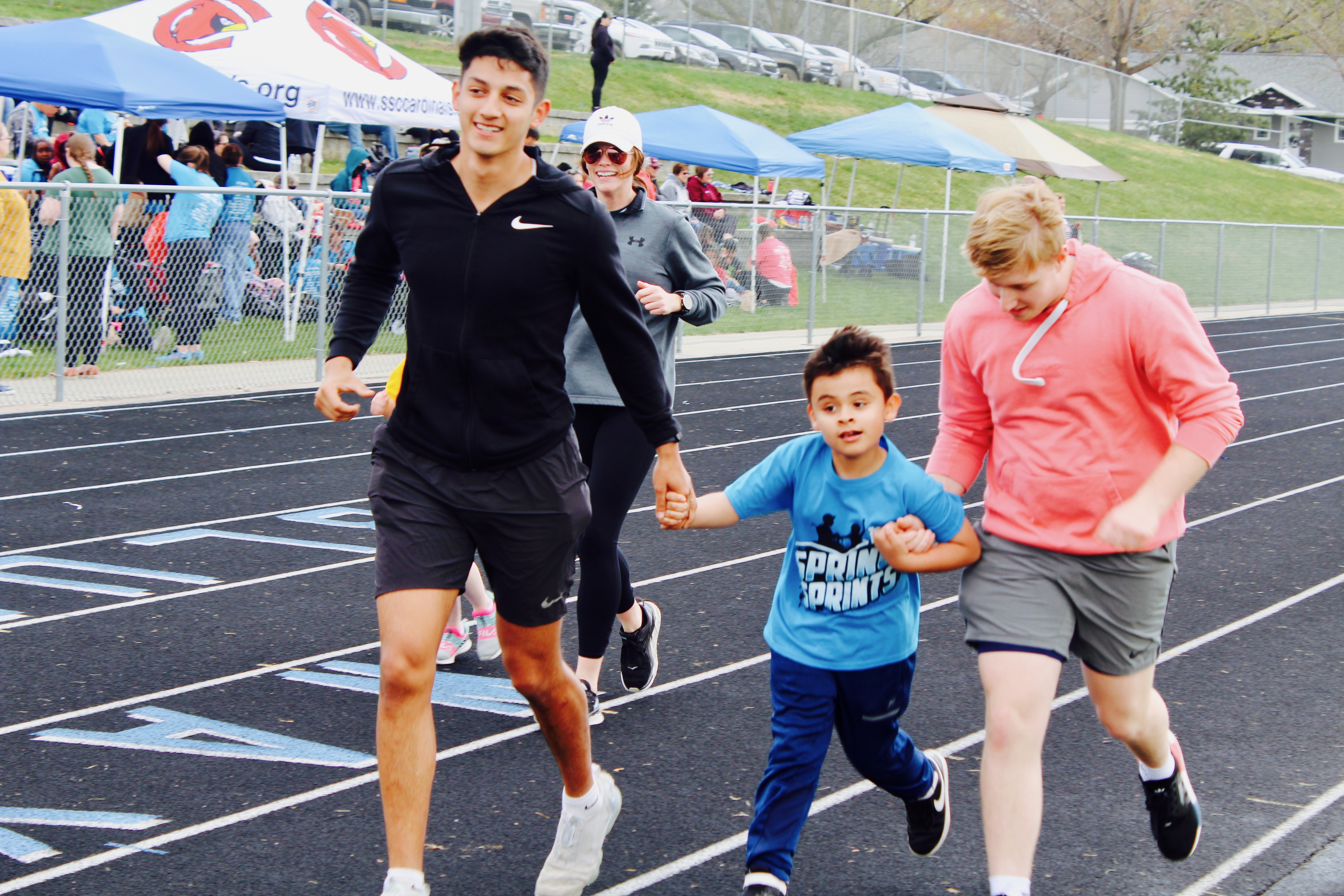 It's just as exciting, too. Fans fill Wayne's Kern Track and Field Stadium, ready to cheer, hoot and holler. High-fives, event organizers say, come free and spirit is never on short supply.
"The buses start pulling in at nine-fifteen in the morning and the kids start coming in," Beair said. "And people don't stop coming. Parents, grandparents, friends, classes from school come down and watch. It's just a good way to celebrate our kids that have disabilities."
Wayne students, a whole bunch of them, provide helping hands throughout the day. Many of them are involved in activities throughout the school year, and relish the opportunity to stand on the other side of the fence, to show support for students who deserve the chance to shine.
"My favorite part of the day is getting to see them do something that they don't always get to do and just cheering them on the whole way," said Wayne senior Jaydyn Jorgensen, who's on the school's dance team. "It was so cool running alongside some of the kids from my own class. I won't forget that."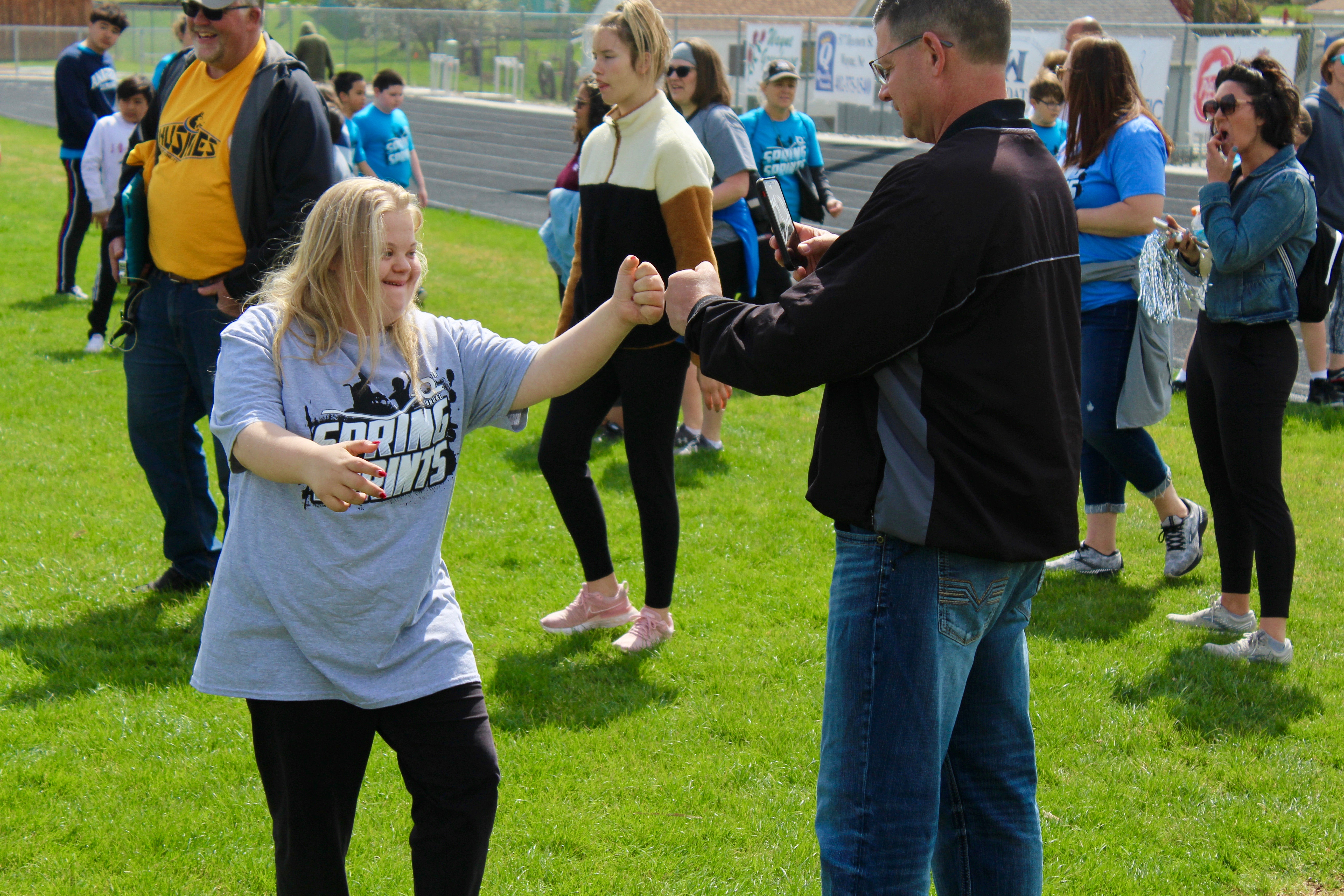 The smiles, said junior Hailey Schroeder, are priceless.
"That's my favorite thing, just watching them have fun and smile," she continued. "When they ran through the banners, that was awesome. It's amazing to see all the schools here and the kids excelling."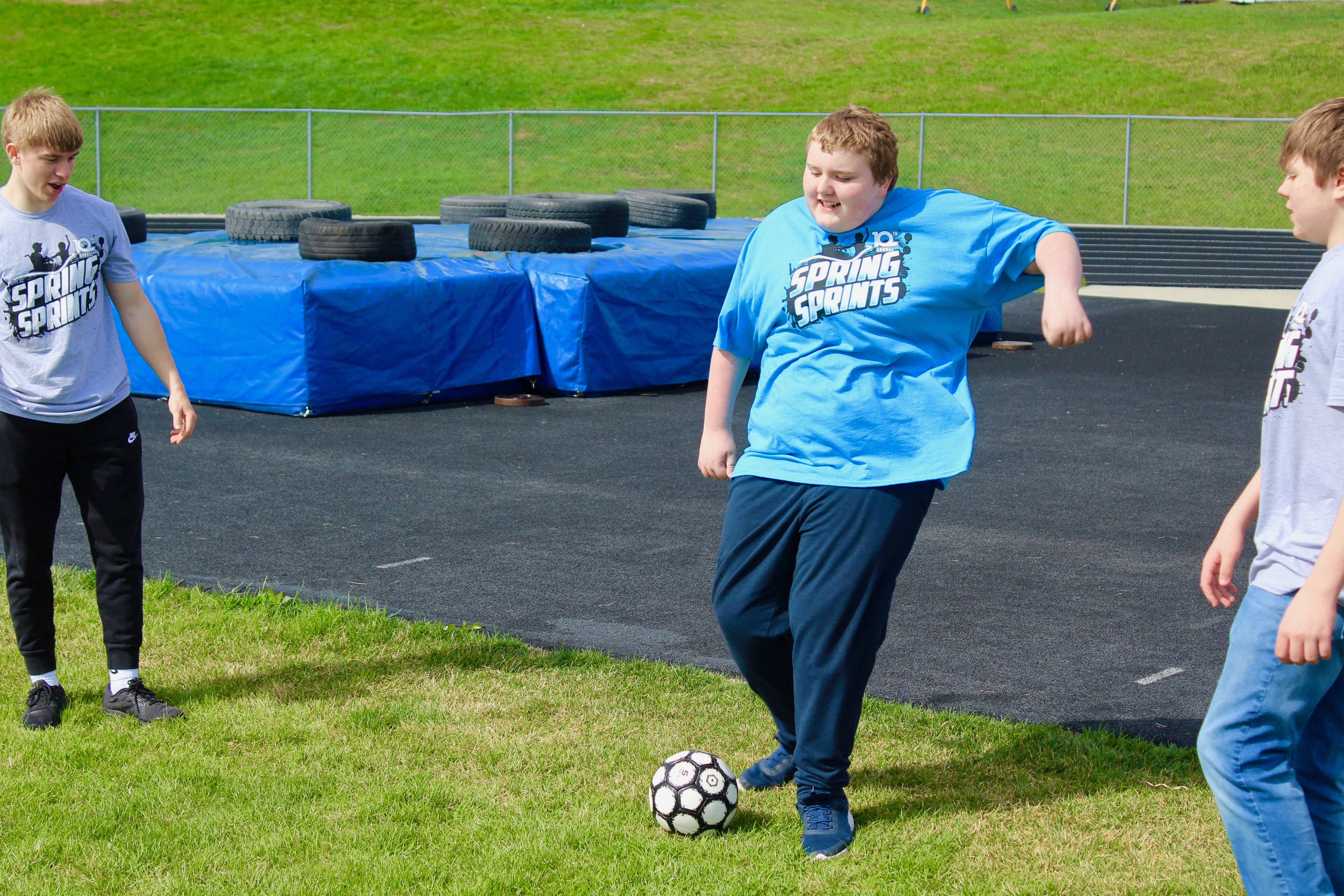 After two hours of field events, including long jump, softball and javelin (lawn darts) throws, soccer kicks and more, the athletes take to the track, where the excitement is bumped up a notch and the photo finishes are splashed with joy.
"I cry every year," said Beair. "I'm a hot mess the whole entire day. It's overwhelming to watch. It helps for all the kids to come down and see that our students with disabilities can shine also."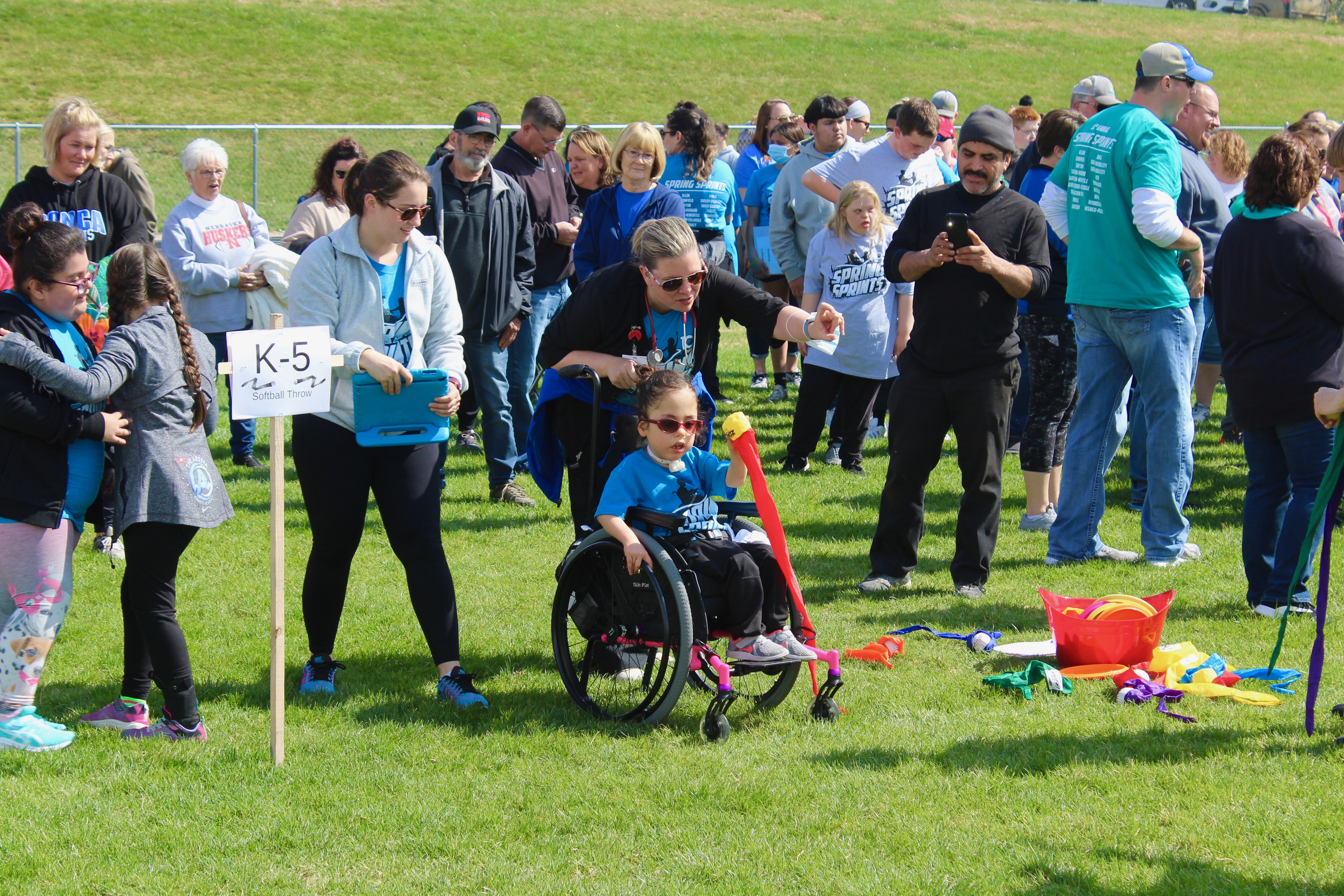 In between, lunch is served. There are two food tents (Tacos & More and Pizza Hut) and concession stands, too. Beair is amazed at the amount of volunteers that show up each year. As the event continues to grow, so does the list of people eager to be a part of the special day.
"It's amazing," Beair said. "Absolutely amazing."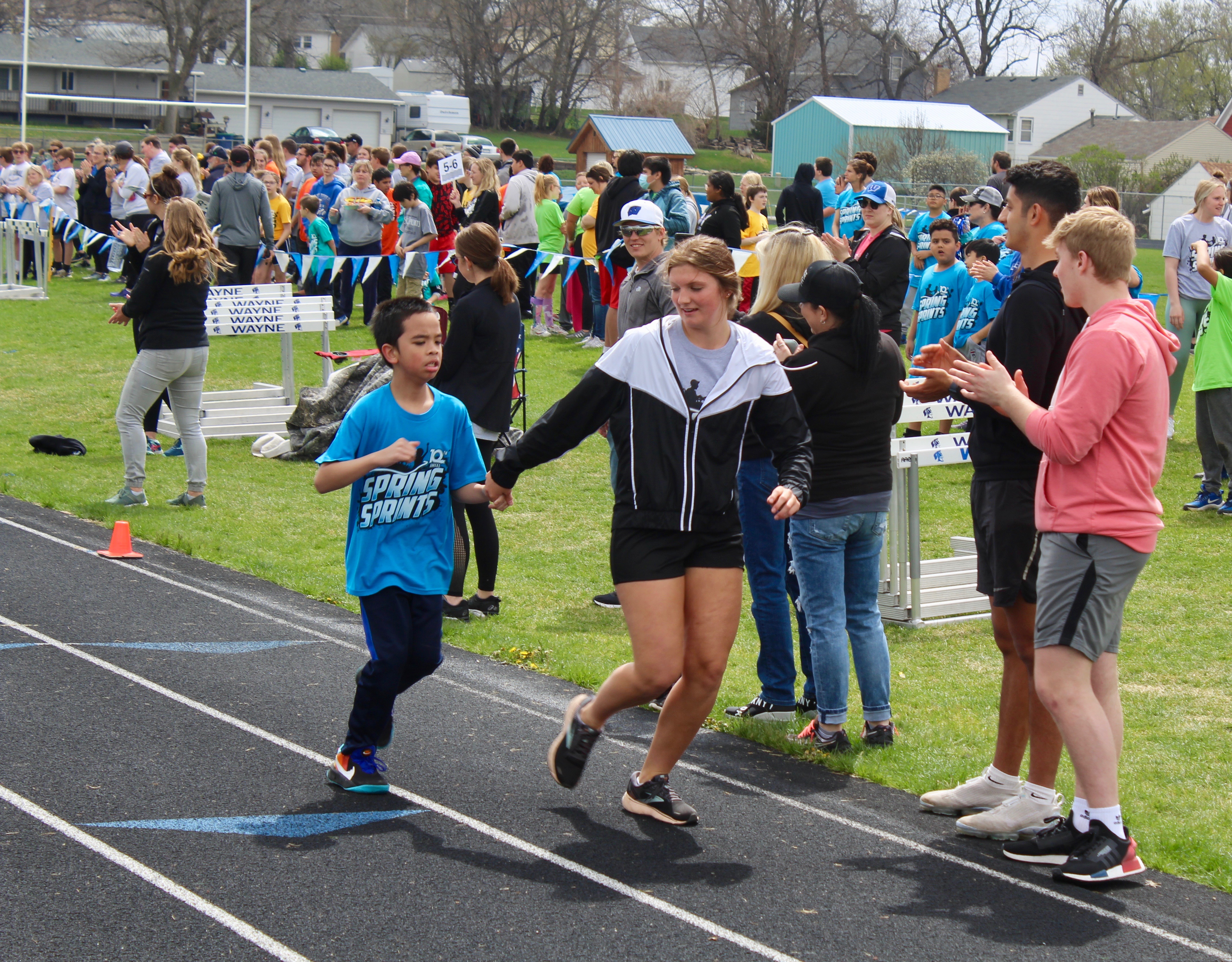 After the event, Wayne holds an all-district pep rally, where medals are handed out and all participants receive varsity letters. Junior Candace Heggemeyer, who is also on the Wayne dance team, enjoyed her first year volunteering and is already looking forward to next spring.
"It's fun to give back and watch them do what they love."