The Summer Scholars: Hanny Arram Center for Success academy gives Kearney middle-schoolers a kickstart to summer fun
The Summer Scholars: Hanny Arram Center for Success academy gives Kearney middle-schoolers a kickstart to summer fun
By Tyler Dahlgren
It's a Monday morning in June, and the Hanny Arram Center for Success summer scholars are up and at it, sending waves of laughter down Kearney's 6th Avenue.
The theme for the third and final week of their Summer Scholars Academy is "Fun in the Sun", and the weather is cooperating. So, too, are the 10 middle schoolers, who are enjoying themselves after two studious weeks of interactive instruction on construction and finance infused with a math and reading flair.
In its two years of operations, the Hanny Arram Center for Success has already served as the setting of some seriously cool stories. Programming at the non-traditional school is expansive, offering year-round support for students in grades 6-12.
"The biggest misnomer about the Hanny Arram Center for Success is that it's a behavior school, or a school for troubled youth," said principal Jason Owens. "That's not the case at all. We're a school that kids in the district apply to come to. We do serve students who've been suspended or expelled from other schools in the district, but the majority of our students choose to come here."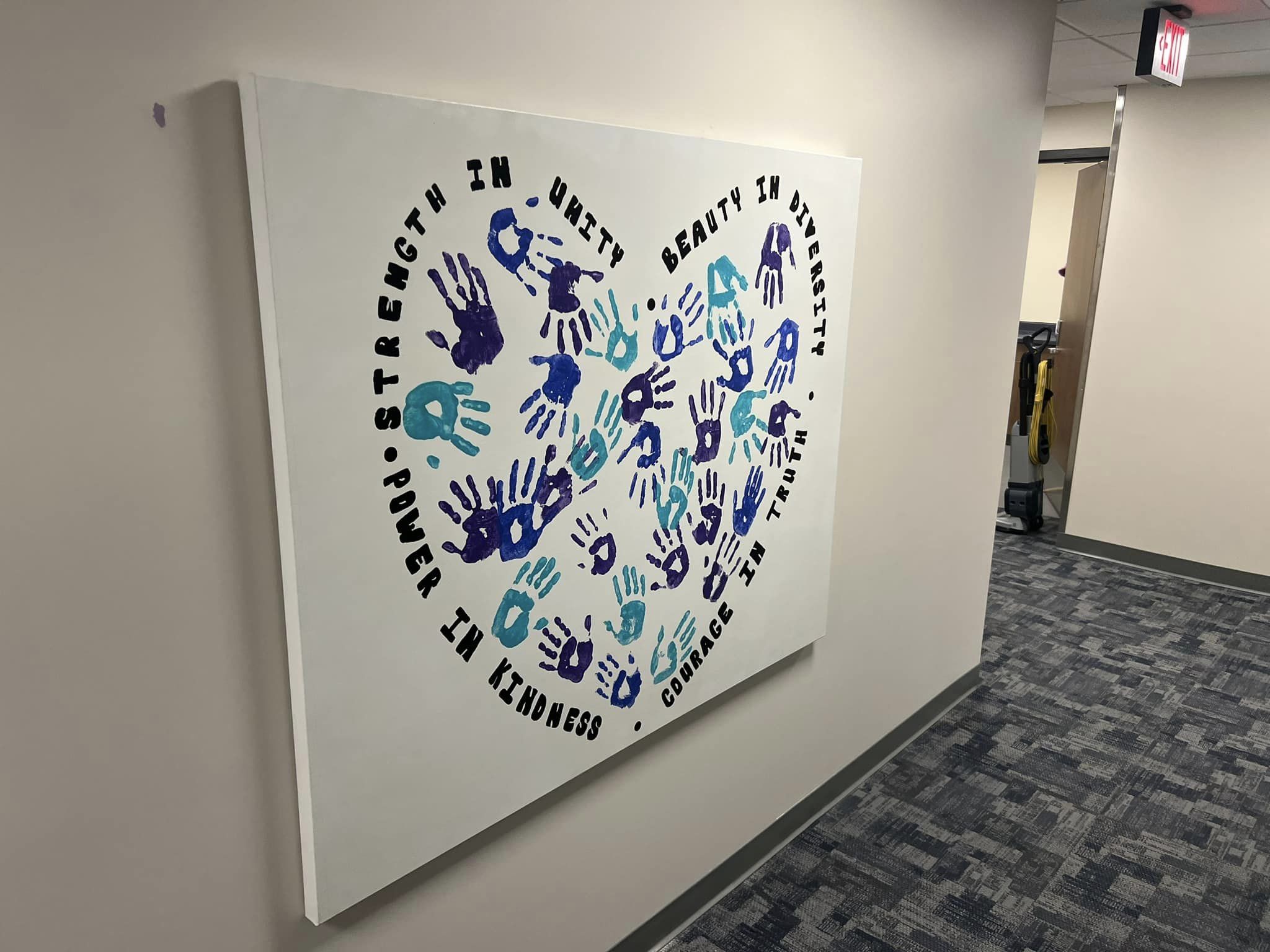 Stories. Every kid's got one, uniquely their own. Potential. They've got that, too. Former Kearney Public Schools administrator Dr. Clint Edwards recognized that when he imagined a school like this, a place for students who could stand to benefit from a unique and highly-innovative environment.
"Dr. Edwards had always envisioned having something for our students who just needed a little extra support or a smaller environment for what could be a variety of reasons," said Owens, who worked at Kearney High School as a counselor when Edwards was leading the district.
Owens had been with KPS since 2008 before accepting a job in the Lincoln North Star athletic department, a short but beneficial venture that ended when the Hanny Arram Center for Success opened a couple years ago thanks to donations from its namesake's family foundation, turning a vision into a reality.
"That's the place for me," Owens remembers thinking. "Coming back, I knew all the people who were interested in coming up here. I knew who would mesh well and who would thrive in this environment. We really had a great team when we opened."
The Summer Scholars Academy, with its Friday field trips and its roots already entrenched in the community, will certainly be a springboard for more success stories. Reading teacher Stacie Pearson and math teacher Amanda Rood have led the three-week program, a rewarding finale to a successful second year of operation for the school.
"I just love teaching reading," said Pearson. "It's one of my passions. Any time I can hang out with kids and talk about books and reading strategies, I love doing that. Having this relaxed environment around kids who want to be here, who want to improve their reading skills, it just sounded like a good way to spend some of my summer."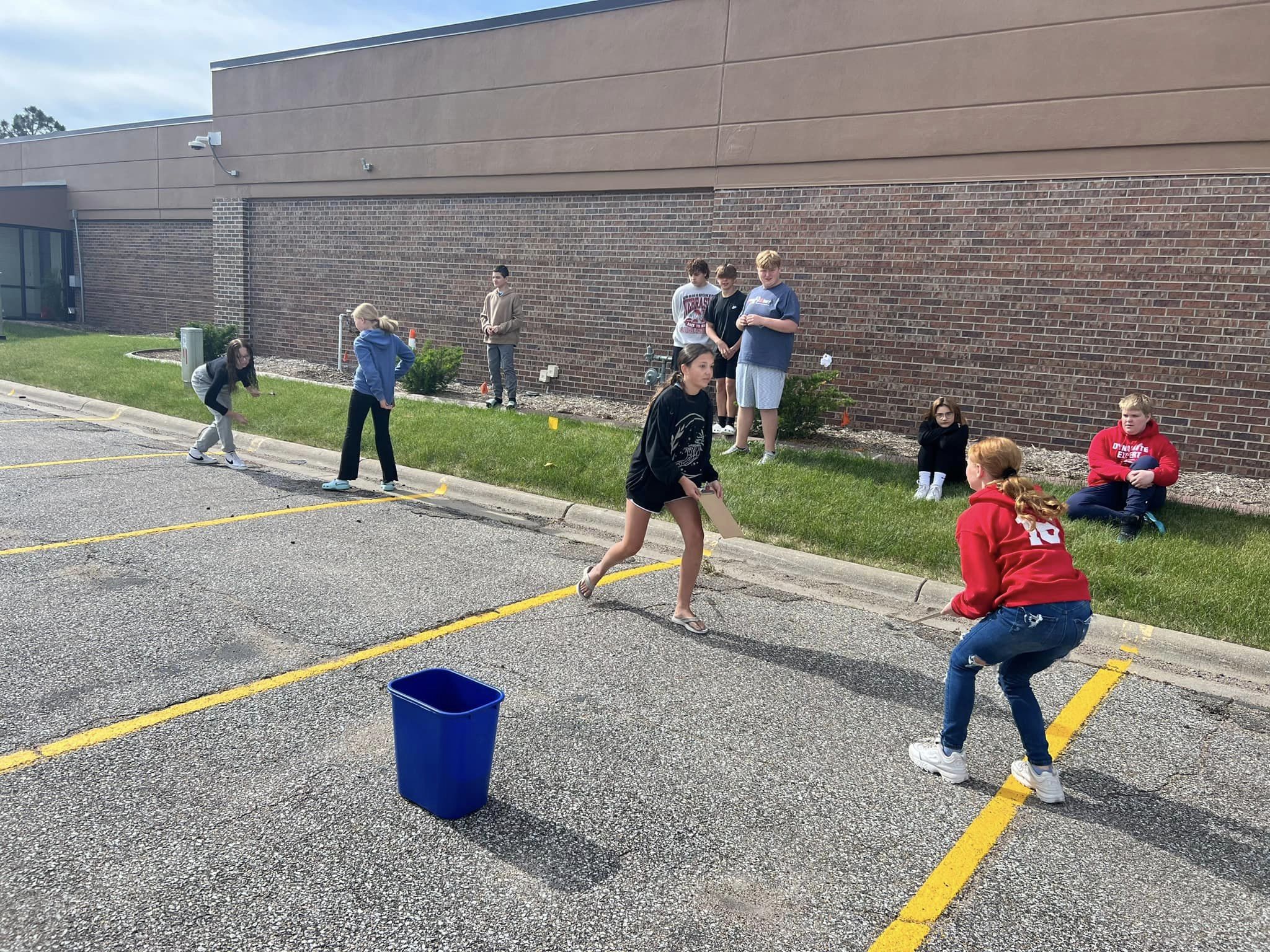 The 10 scholars each have a different reason for attending the academy, Pearson explained. And yet, they're all there for the same thing.
"I think most of them are just looking for connections," she continued. "And relationships are the most important piece of being an educator."
Pearson and Rood, who shared a similar sentiment, were bringing the energy on a sunny Monday morning. After the academy wraps, summer awaits. But you could tell, on this morning, there was no place they'd rather be.
"If we can give them just a few little tricks that help turn on the light bulb, maybe a few more strategies that can ultimately help them be successful, that's just so exciting to me," said Rood, who said this year's group of students has been nothing short of awesome. "They come in and they're ready to learn. We ask them to do something, and they do it. They don't argue. They are just so excited about what we've been doing. They've been so fun to be around every day."
Having teachers with the right mindset has driven the bus for the young school's early success, said Owens, who holds five-minute flash meetings at the beginning and end of each day throughout the school year to make sure everyone is on the same page.
"My favorite part of Summer Scholars is the teachers," said Reed Sohl, who just finished 6th-grade. "They're so nice and they do a lot of things for us, like the food pantry. They really care about us."
Owens appreciates that all of his teachers are at the school by choice. Their hearts are in it, and the proof is in the payoff. In all the triumphs that take place here every day.
"I always say that in education, or in anything actually, you need to be that adult that you needed when you were a kid," he said. "Every single person that works in this school is that person for a kid."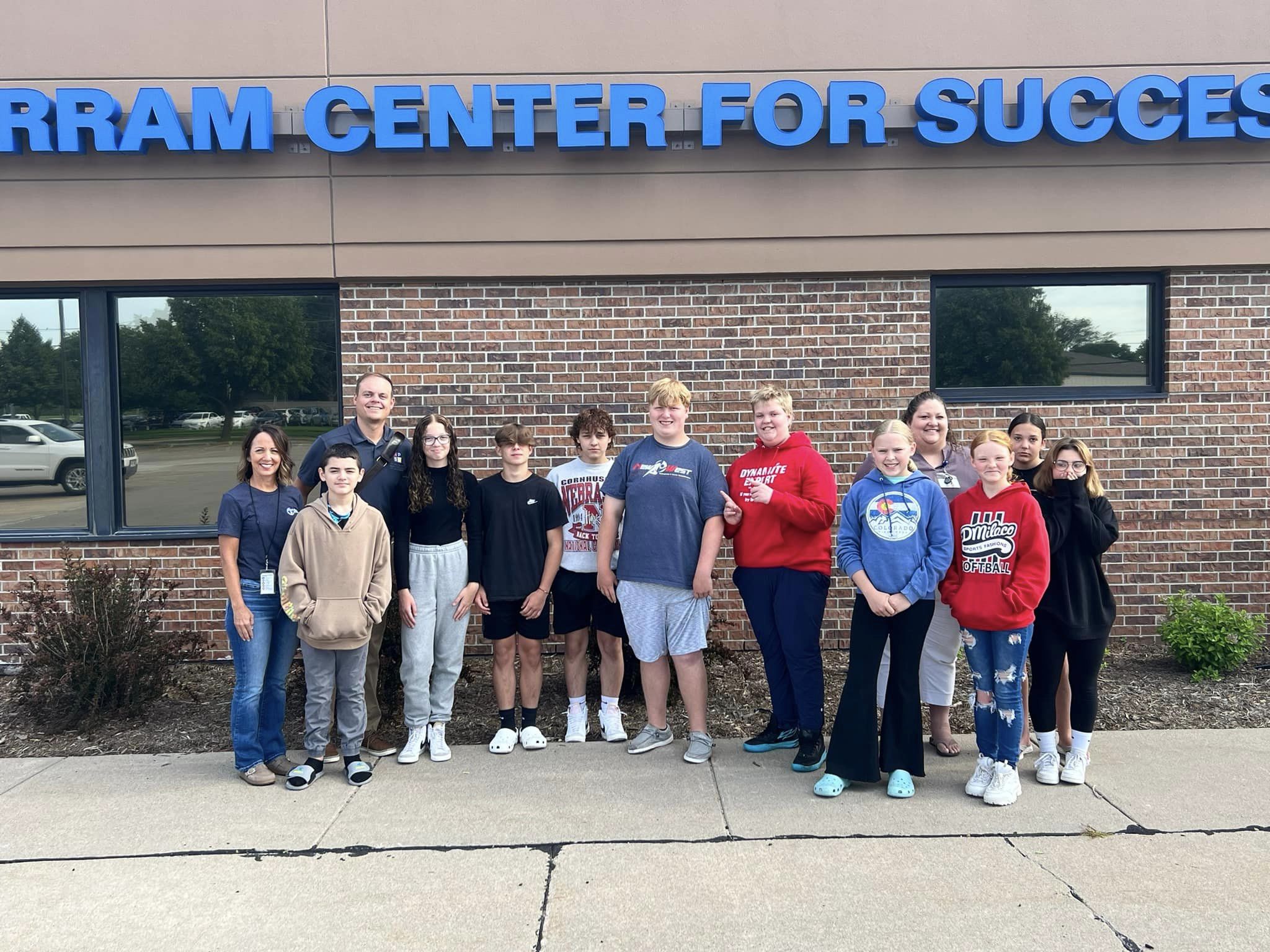 The first week's focus was on construction. Pearson and Rood developed and delivered curriculum around that focus throughout the week before BD Construction (who renovated a medical office into the school a few years ago) hosted the scholars at their YMCA construction site on Friday.
BD Construction superintendent Clint Spath connected the dots from there, tying in the importance of reading, writing and math.
"He talked to the kids about how much money there is today in the electrical, the plumbing, the drywall, the painting, all those skilled trades where workers are in such high demand," said Owens.
The second week was all about the money. The scholars learned the art of budgeting and check-writing, credit scores and bill-paying. To cap the week, they ventured to First National Bank and heard from real life money managers.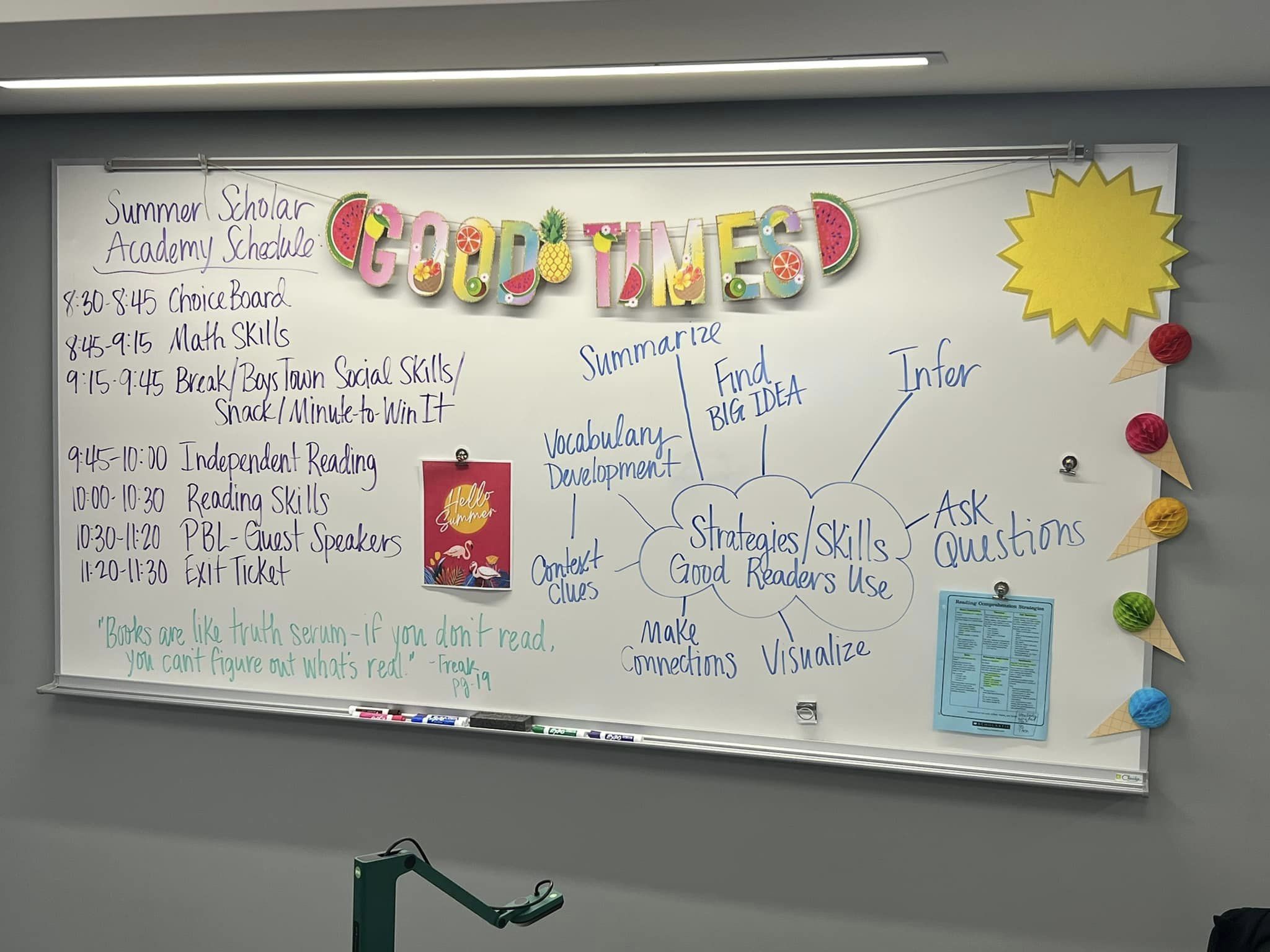 "It's been so fun," said soon-to-be 8th-grader McKenna Brecht. "The field trips have been the best part."
Fun. That word reverberated often when talking with the scholars, and it was reflected in their smiles.
"The Friday outings have been really fun," said Carter Johnson, who will enter the 8th-grade in the fall. "The bank was probably the coolest visit we've taken. We learned a lot."
"Fun in the Sun" week finished on a Friday at Meadowlark Hills Golf Course, where the club pro showed the scholars how to chip, putt and swing the high irons. Experiences like those are priceless.
"Many of our kids have never played golf," said Owens. "We're just trying to find things that they can experience that they haven't experienced yet, while showing the community what great kids we have."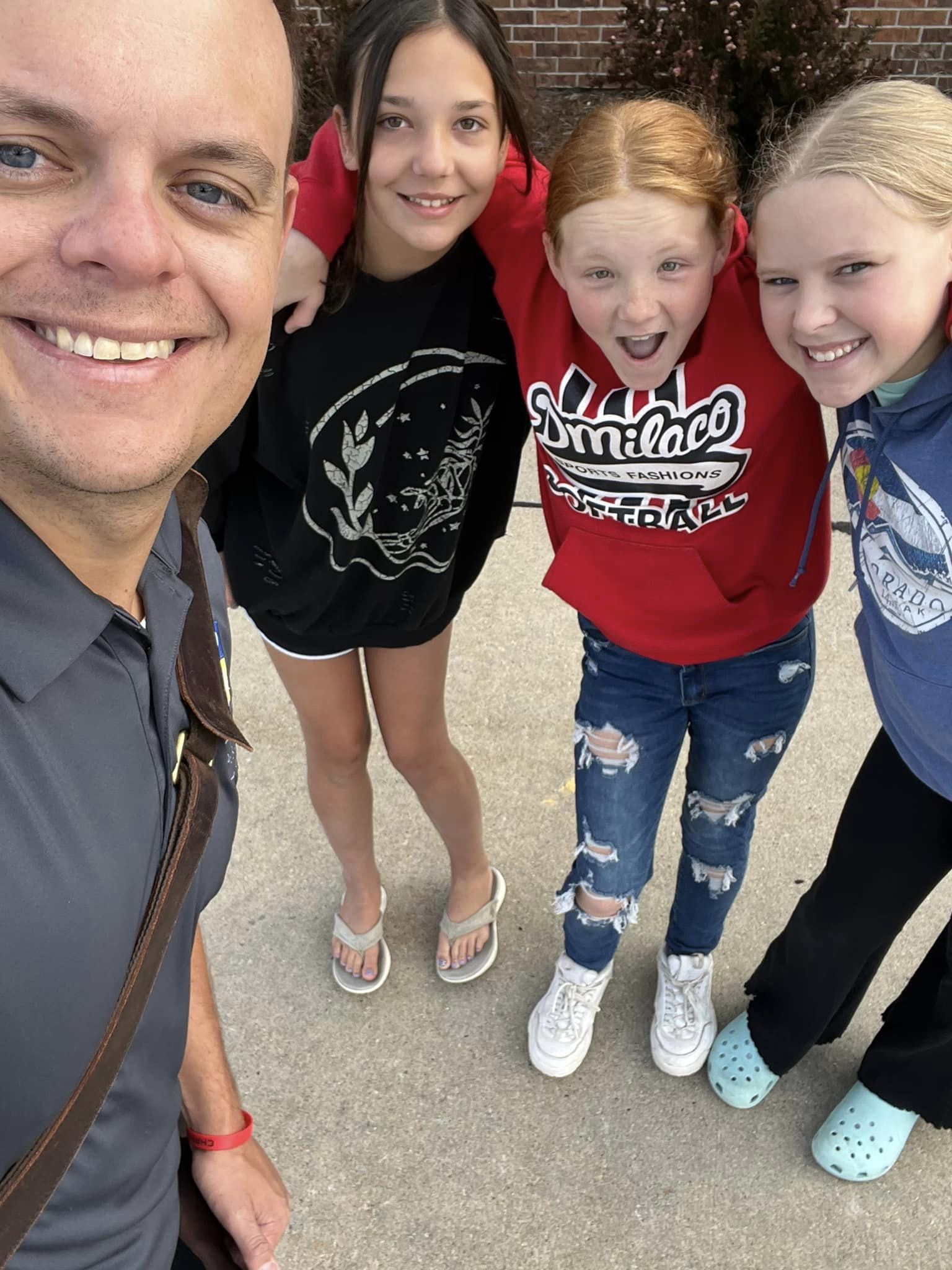 That community connection piece is huge, and it's growing stronger by the day. The school even hosted members of the community for a Thanksgiving meal in November. You can thank the name on the front of the building for those blossoming connections, Owens said.
"The Arram Family Foundation has connections with a lot of people in town, and they've been really helpful in getting us connected with people we can bring into the school to meet with and mentor our kids," he continued, highlighting several of the school's partnerships, namely the one they've formed with local non-profit Leadership Kearney. "We provide a lot of different things for our families, and the majority of those services are possible because of donations from the community."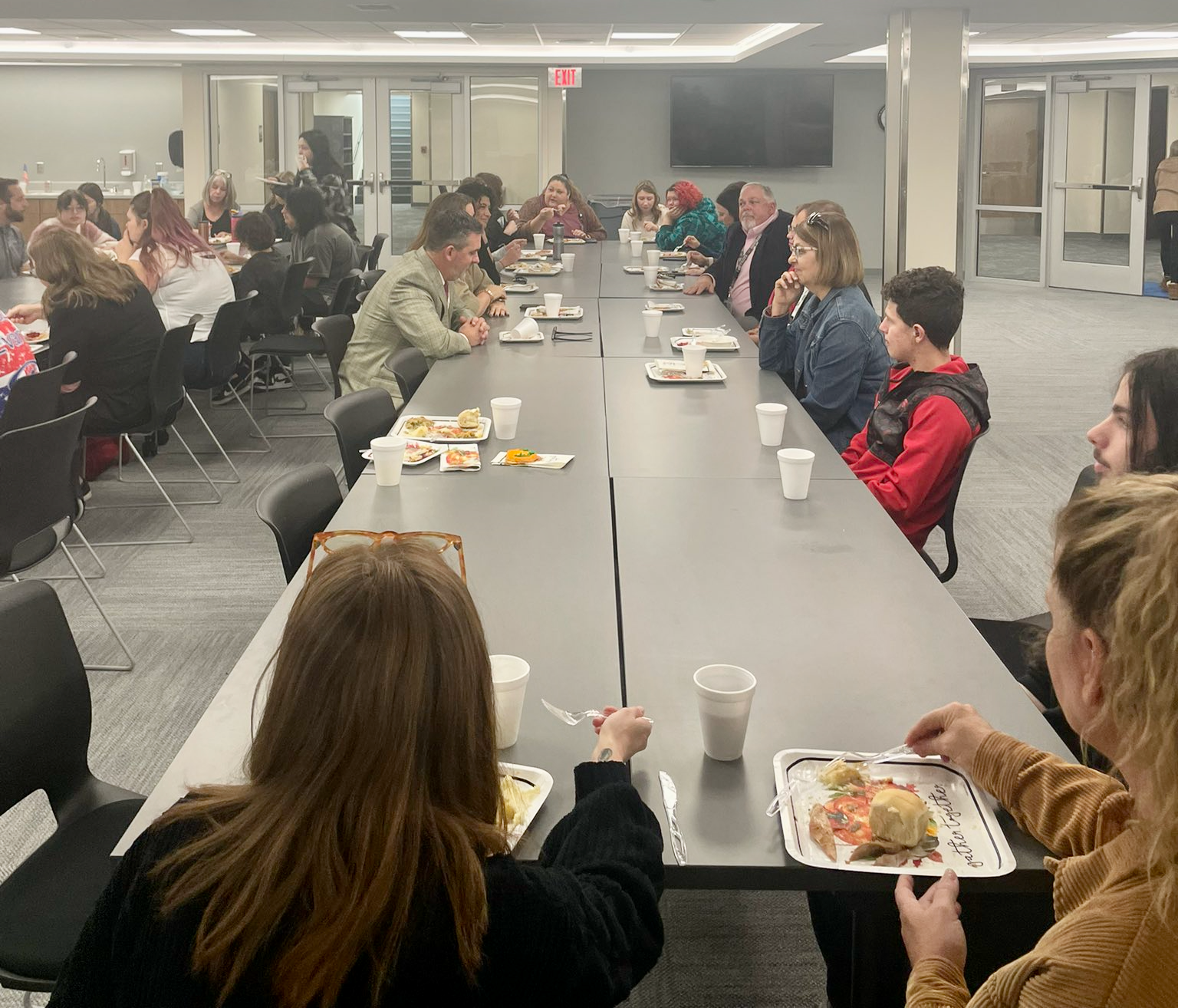 This cohort of summer scholars is just the second ever, a distinction the group carries with pride. Brooklyn Bergsten, who will start 7th-grade in the fall, hopes future KPS students jump at the chance to attend.
"I would tell them to do it, definitely," she said. "You're going to do fun things and learn some very cool stuff. You'll enjoy it."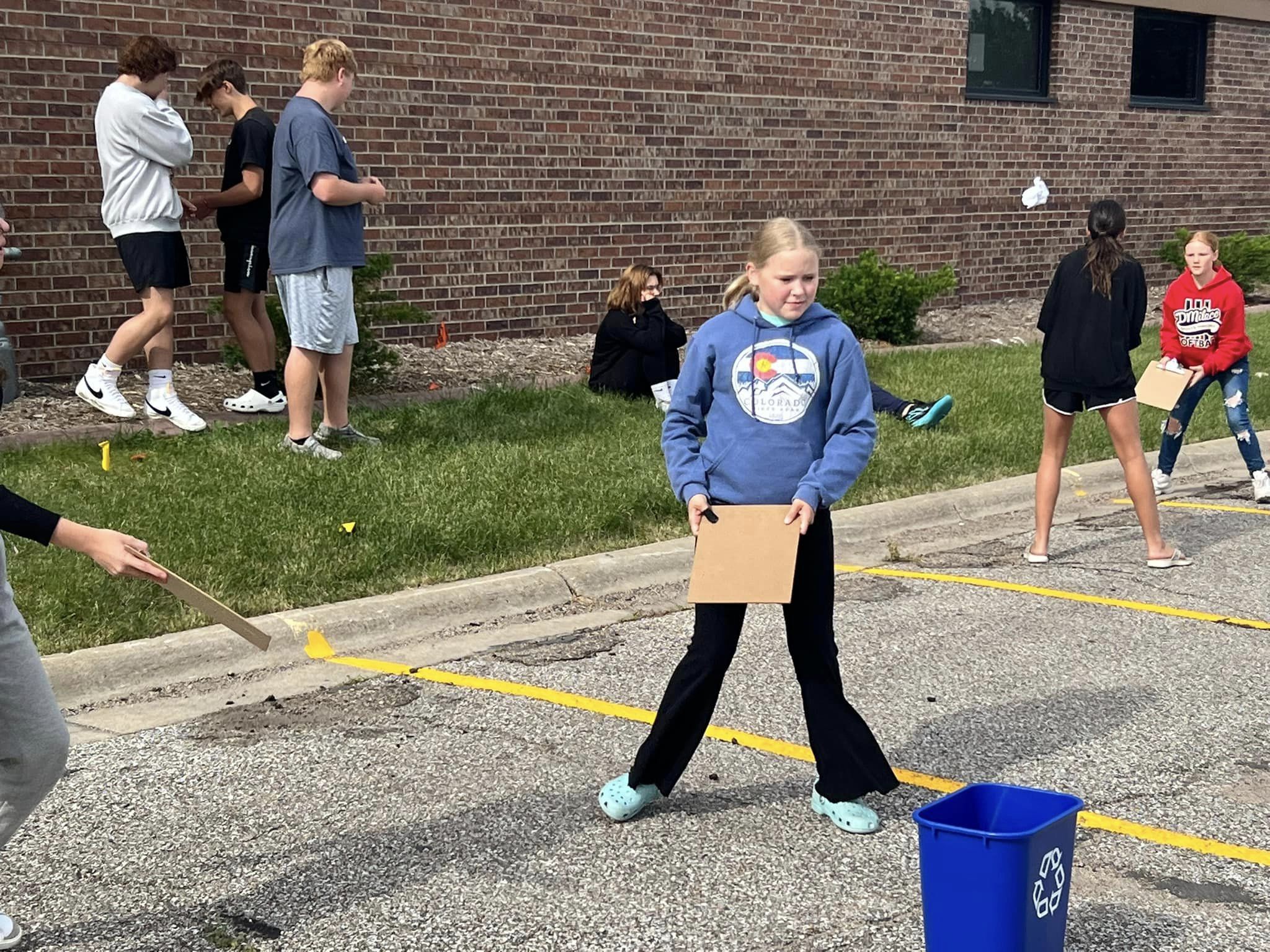 After a morning of fielding questions and sharing insights, the summer scholars gather for a picture outside of the Hanny Arram Center for Success. Owens watches with a smile of his own. He's proud of what they've built on 6th Avenue in Kearney, and he should be.
As for the future? Well, there'll be plenty of stories to tell. Plenty of opportunities for a return visit.
"We don't call this an alternative school," he said. "We call it a non-traditional school. I can't stand the word 'alternative.' My kids aren't an alternative to anything."
The Summer Scholars Academy rolls right into the dog days of summer, and while the kids enjoy being here, you can bet they're excited for some rest and relaxation themselves.
Eighth-grade is just ahead, but Carter Johnson knows where he'll be in the meantime.
"It's time to go fishing."