St. Paul Students Soak Up Sun and Healthy Summer Habits
St. Paul Students Soak Up Sun and Healthy Summer Habits
By Tyler Dahlgren
For one day, St. Paul's football field transformed into a grade-schooler's play day paradise as students and staff celebrated the school year under some highly-anticipated sun at the school's "Healthy Summer Days" program on Wednesday.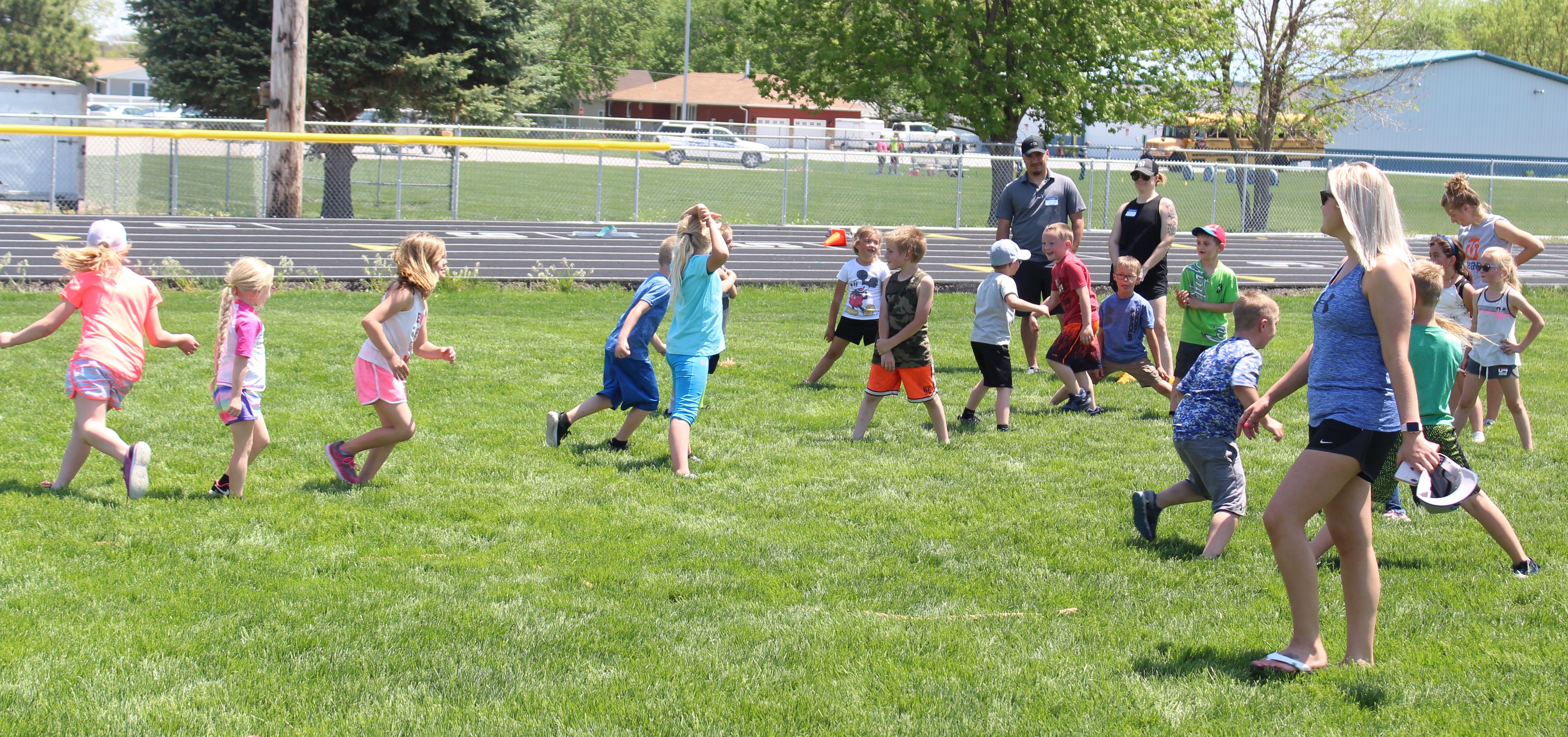 The event originated 11 years ago under P.E. teacher Nancy Harrington, who retired last year, as a way to instill healthy habits in kids headed for a three-month break while, at the same time, offering up loads of fun.
"This is a huge, huge deal for the kids," said St. Paul Elementary Principal Sara Paider. "They start getting excited a month before Healthy Summer Days. It's a culminating piece to our year."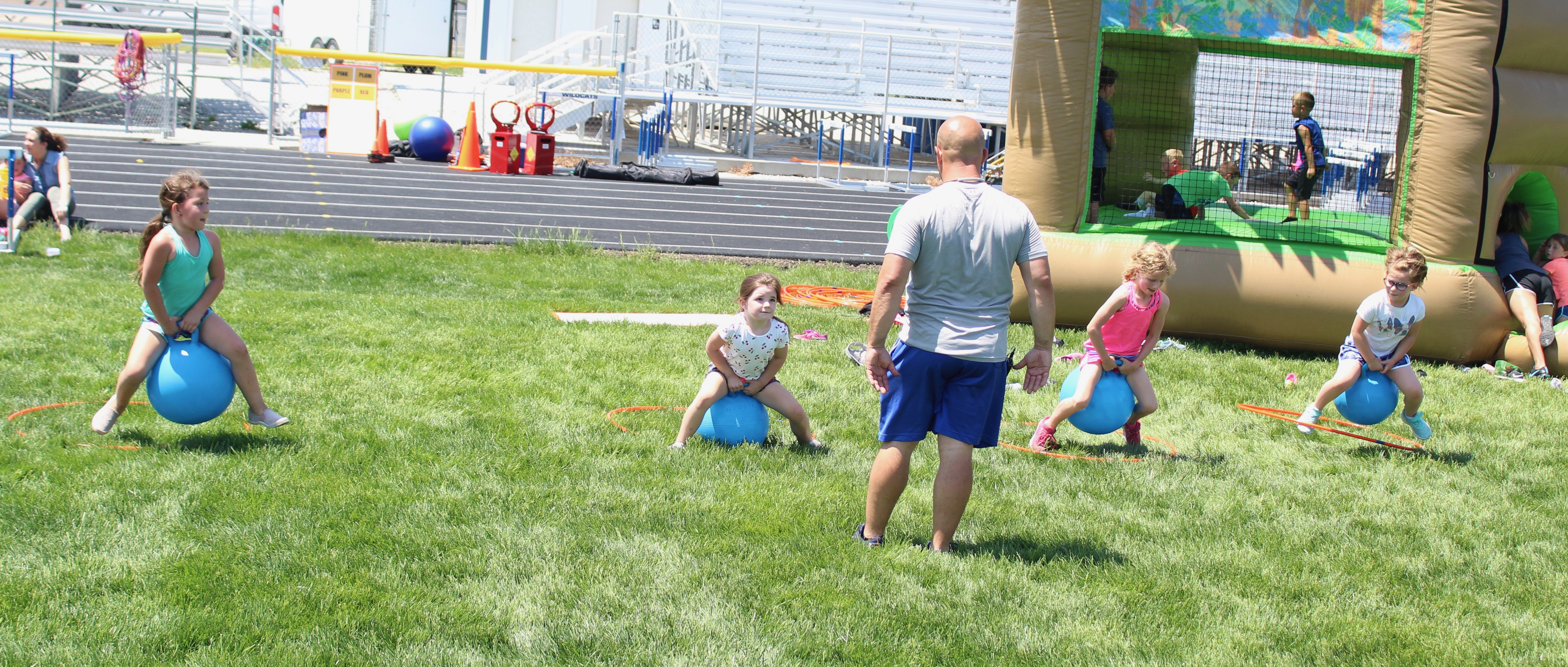 Initially, the program was an opportunity to welcome community members into the school. It still is, but as the district continued to grow, St. Paul needed some additional help to run Healthy Summer Days. Enter Team Concepts, a Kearney-based organization that helps facilitate leadership and team-building experience for schools, businesses and athletic teams.
"Some of our stuff involves a lot of teamwork, and some of it is just plain fun," said Team Concept Head Coach Josh Erickson. "For us, it's about reminding them they need to be active all summer. The best way to be active all summer is to develop good friendships, and to play."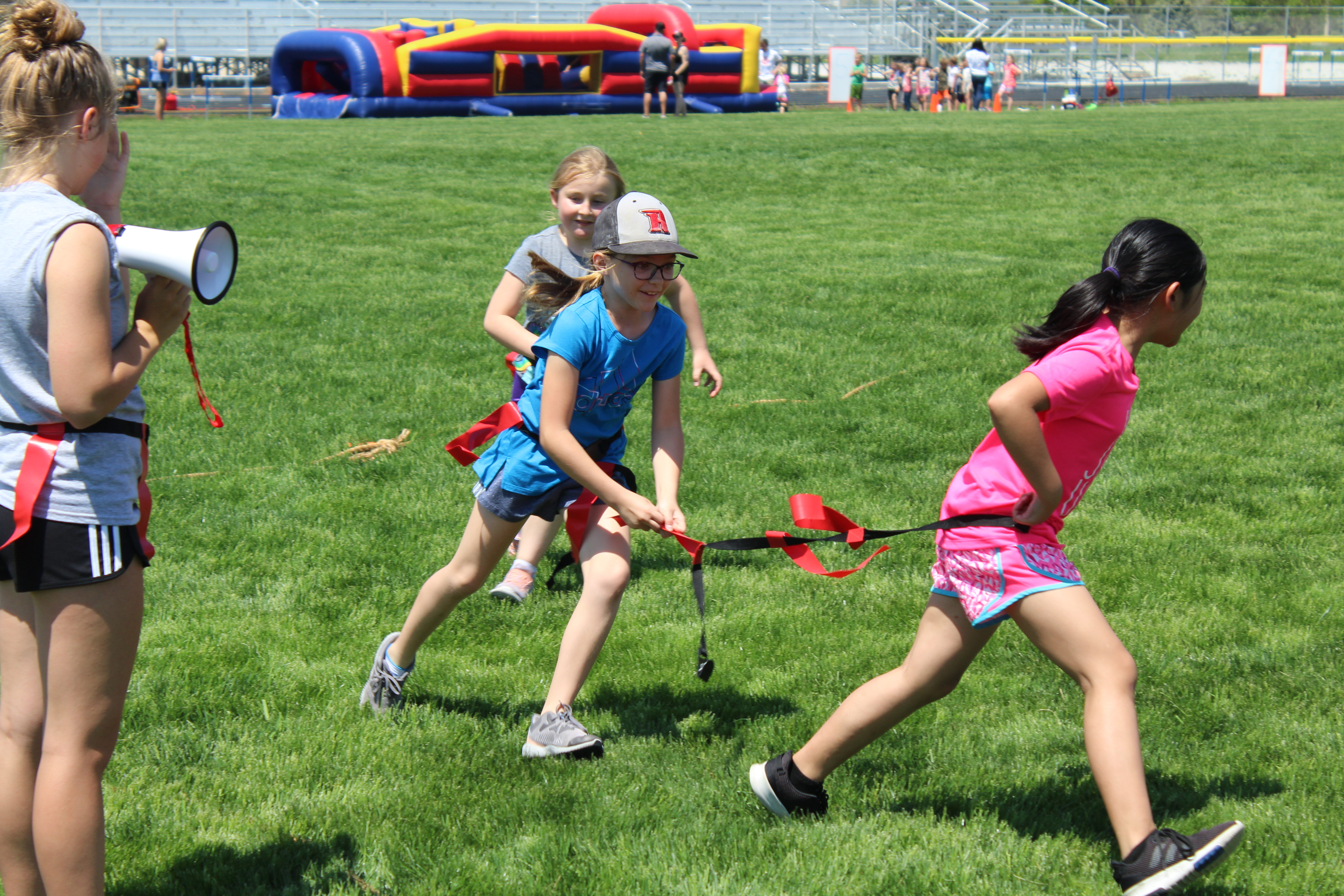 The kids played on Wednesday, alright. The day was broken into two sessions, with third through sixth-graders in the morning and kindergarten through second-graders in the afternoon. The kids shuffled through nine stations, playing tag and hoola-hoop rock-paper-scissors, tossing bean bags and racing through an inflatable obstacle course.
The main attraction sat on the 50-yard-line. When it was their group's turn, kids made a mad dash to the giant bounce house. They hurried to take off their shoes and didn't waste any time. Everyone loves a bounce house.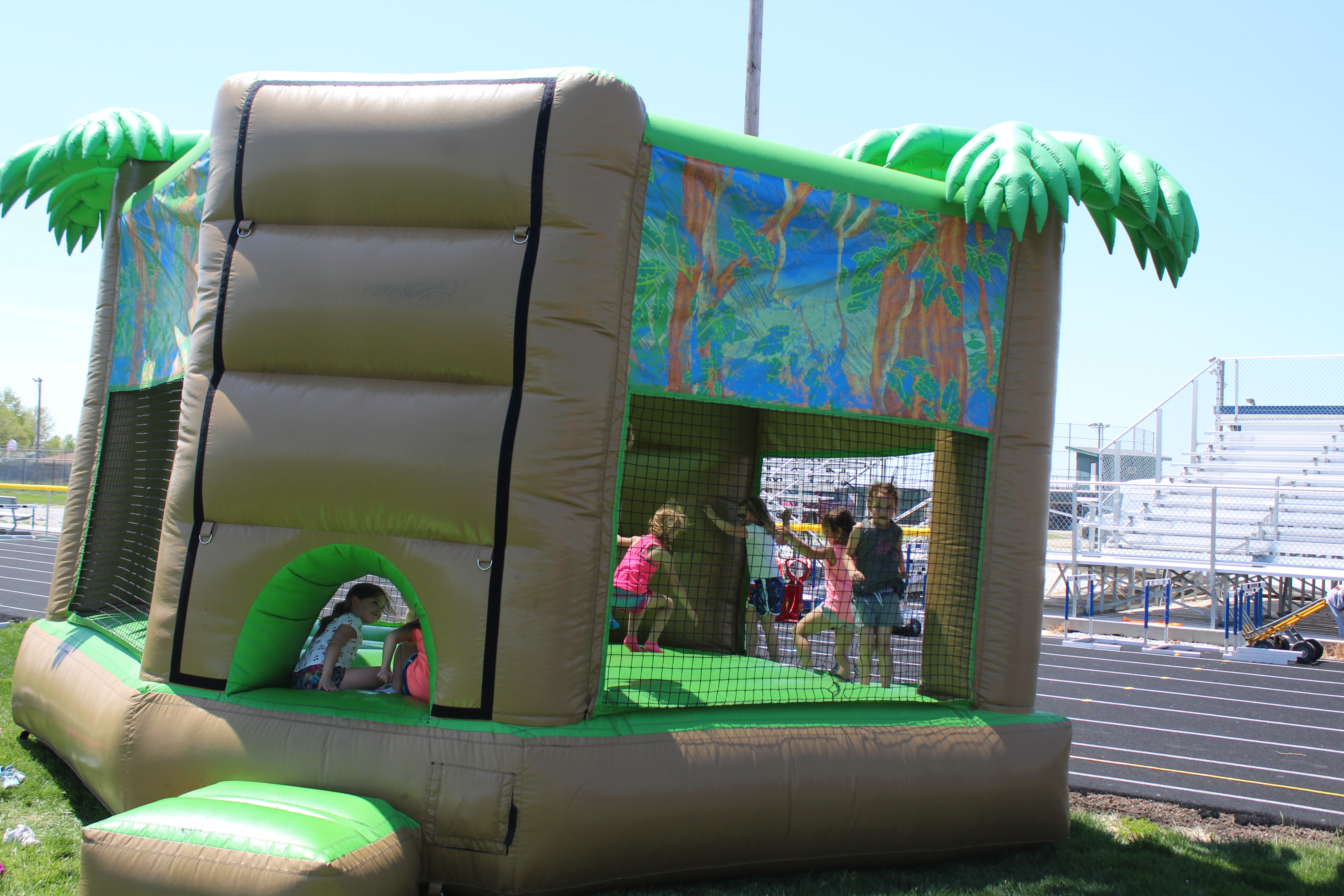 "We want to instill healthy habits in kids and teach them about summer safety, but the other piece is just fun," said Paider, who roamed from station to station. "Sometimes it's hard with standards and everything this time of the year to incorporate a lot of fun, but this is one day where we can really make things super fun for kids."
It can be easy for kids to spend their summers inside, said Erickson. Especially with all the indoor entertainment available these days. Wednesday was about the alternative.
"We want to remind kids that it's more fun to get outside and play with your friends and stay active," he said.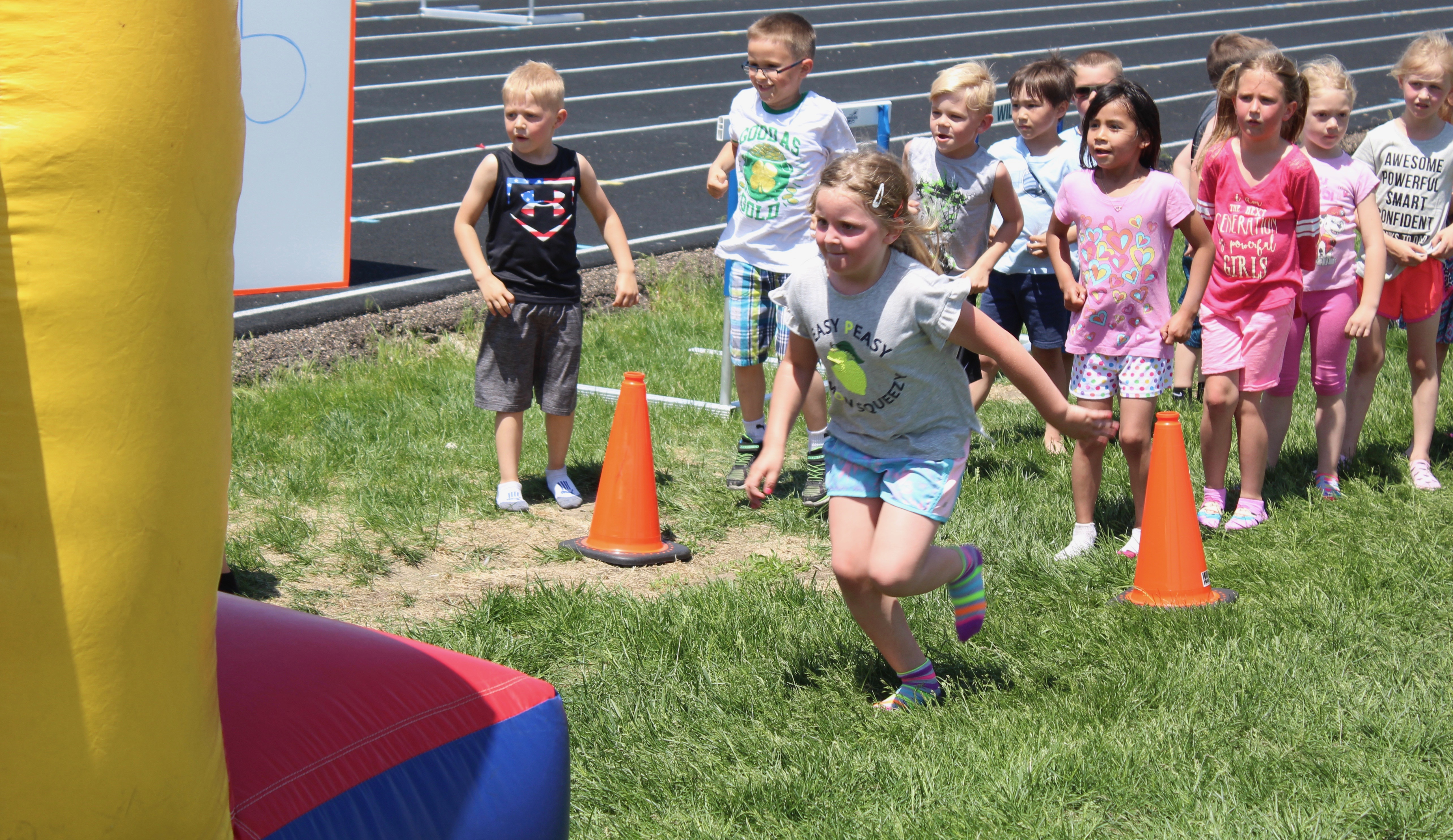 You could hear the laughter echoing from St. Paul's football field across town. If students had forgotten how to play outside during the cold and (seemingly) never-ending winter, then they remembered in a flash on Wednesday.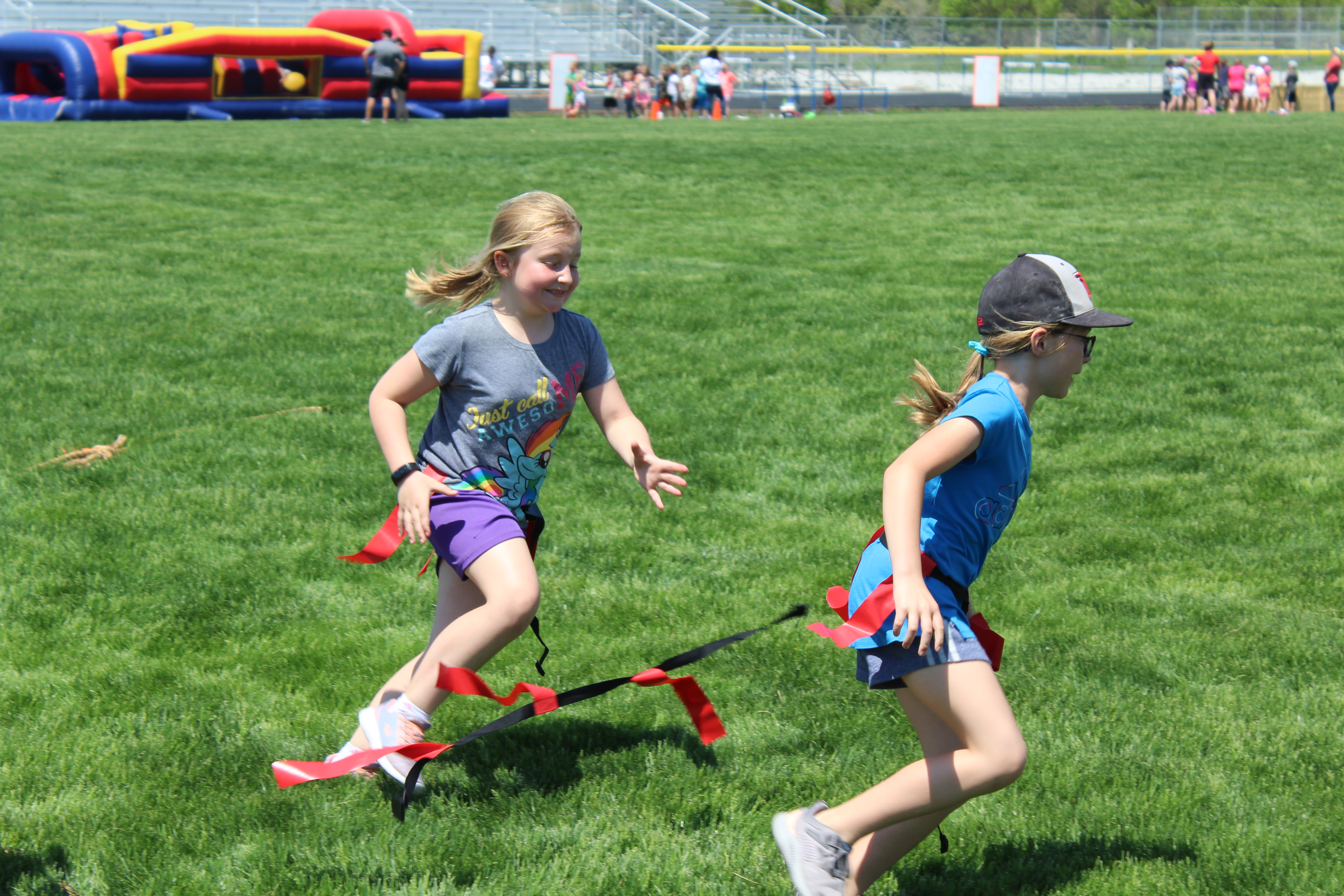 About the time this story is published, kids in St. Paul and across the state will be anxiously awaiting the bell, the final bell, and a summer full of adventure. Hopefully, they'll relive the fun they had Wednesday. Over and over again.
"When they grow up," said Paider, "these are the things they'll remember."