The Springboard School: Early Learning a key piece of Shickley's culture
The Springboard School: Early Learning a key piece of Shickley's culture
By Tyler Dahlgren
Murray Street runs east to west across the northern edge of Shickley, bordering Westside Park on one side of the small Nebraska town and dividing the community school and its Early Learning Facility on the other.
Though split by a street, the two facilities are a lot closer than a stone's throw, both physically and metaphorically.
"We're all one," said infant teacher Sue Loseke, who's been with the Early Learning Facility since it started in 2013. "One family."
One family, and one culture. NPSA has been to Shickley before, for a "Cultivating Culture" piece in September, 2019. We learned a little about the district's "Diapers to Diplomas" program, a model so innovative and unique for a school and community this size that we promised to come back.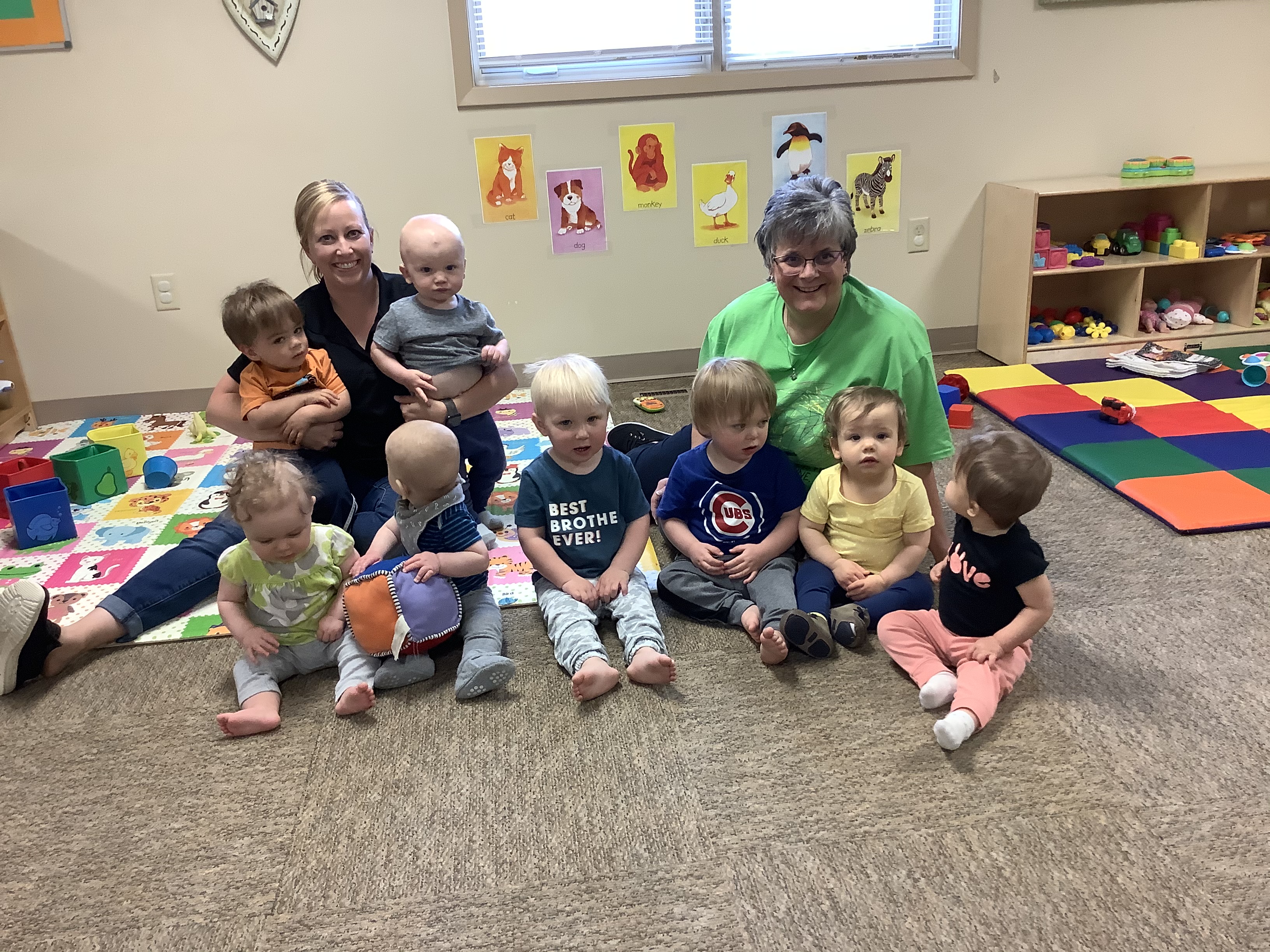 The school has only grown since then.
Now, the off-campus facility is home to infants and toddlers and a caring, friendly staff that shows up early every morning and stays late every afternoon. Preschoolers have since moved to the big school, but the three-year-olds still spend their "off-days" at the facility.
Eight years after its doors opened for the first time, it's safe to say that Shickley Public School wouldn't be the same without the Early Learning Facility.
"The community saw a need for a daycare, and it's here because of the willingness to meet that need in an innovate way," said superintendent Sadie Coffey. "Shickley has, in the past, had up to two in-home daycares within the community. Right now, we have one in-home center, and we are full here until June of 2023. So there's still a need, but it's already grown so much and allowed us to meet that need pretty effectively."
The facility is a model of its kind, ran by salaried teachers with early-childhood degrees and highly-trained paras who structure everything done on a day-to-day basis around a creative curriculum developed through the Teaching Strategies GOLD system. The staff utilizes NDE's Step Up to Quality program (they're aiming for a top-tiered Step Five standing next year), plus the Pyramid Model. They're also DHHS-certified, as well.
"It's a great group of people, and they put a lot of time and effort into getting the program to where it is today," Coffey said.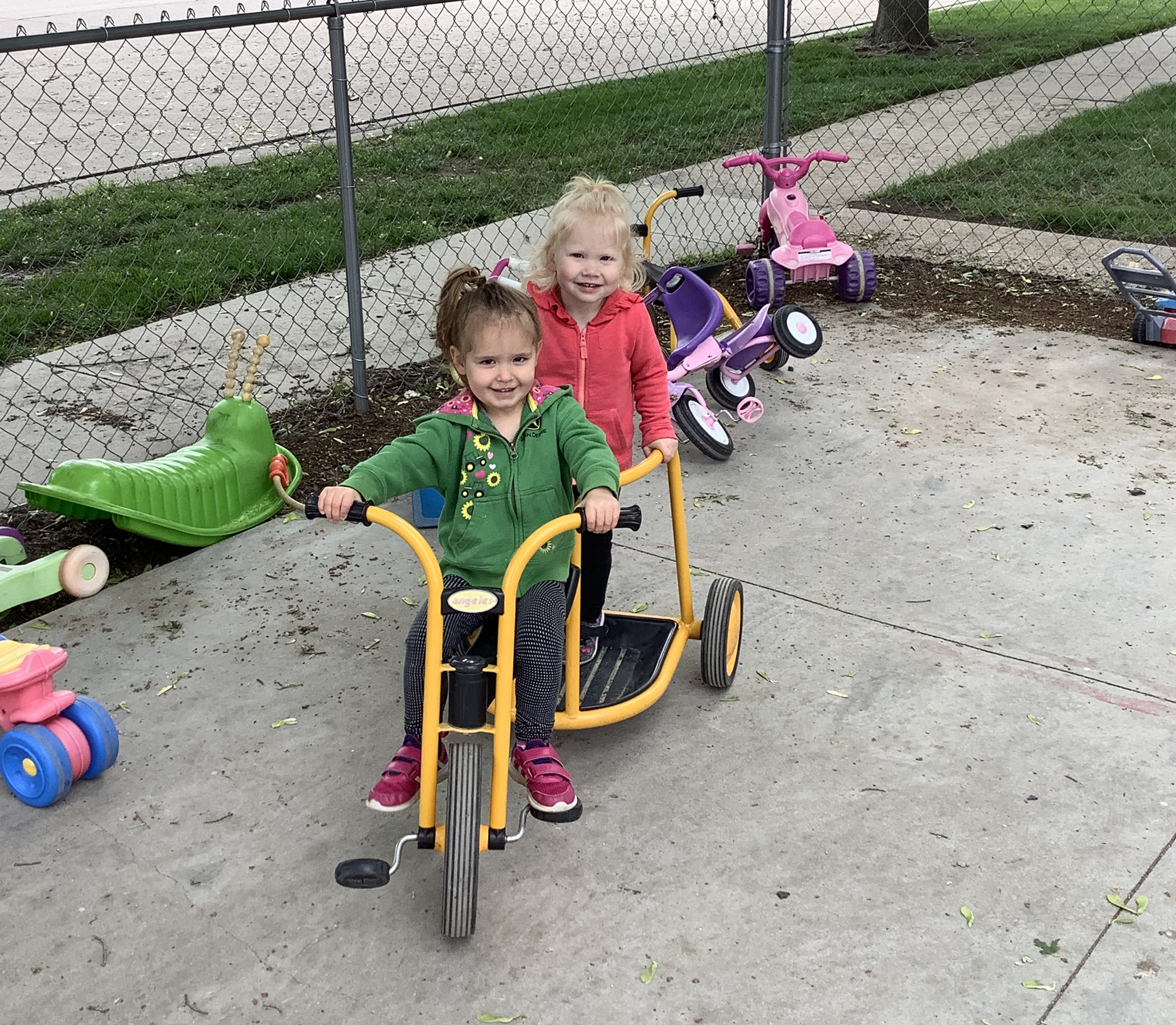 Three-hundred and fifty-six hours, to be exact. That's what the Early Childhood staff has logged in professional development on their own, outside of the PD already built into the school year with the rest of the Shickley staff. In the evenings and on the weekends. Whenever they can.
"We've received more training the last three years than ever before," said Loseke. "We're a lot more involved, now, and it's very important. We bring a lot of families into our district (because of the daycare). It's important to continue to improve and evolve."
The facility continues to grow and so does the staff, but it's important to note that fun hasn't been lost in the mix, not even in the slightest. There's dancing and singing and running and laughing. Every single day.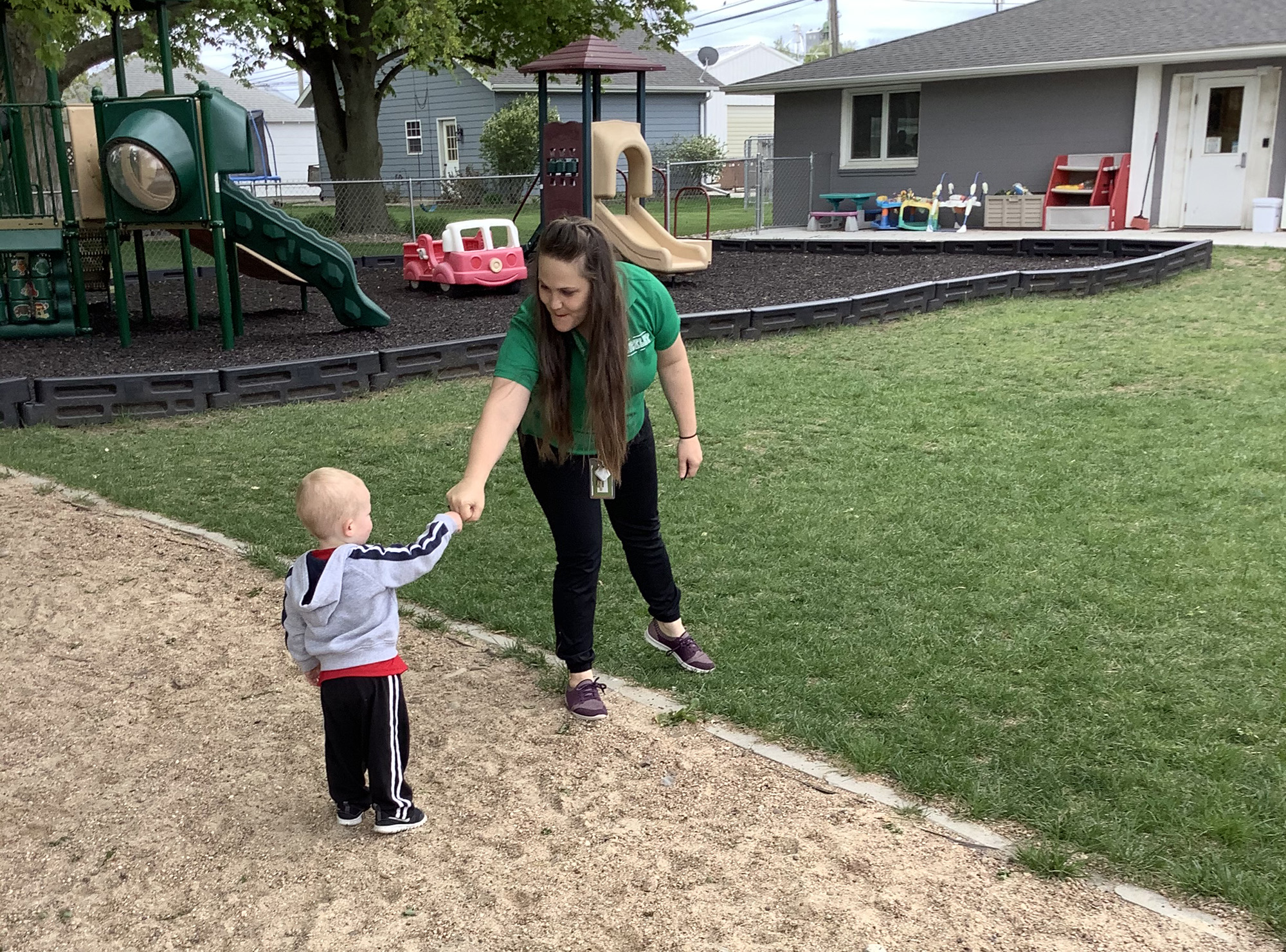 "We do a lot of playing," laughed Loseke. "I just know what they need to learn, I suppose. We have a bunch of toys. We work on different colors and sorting, stacking, hand-eye coordination and large motor stuff. I don't write lesson plans, but I know what I need to know. Reading books, that's important, too. That's how they learn to talk."
The kids start to show up around 7:15 each morning and breakfast is served at eight, followed by some outdoors time and then a daily circle activity.
"We do art with the bigger kids, but the little kids tend to eat the crayons and Play-Doh," joked teacher Kim Shaner. "We do teach them. We get into shapes and colors, and we do patterns with the big kids. A large part of it is social/emotional, how to get along with others and that type of thing. It's amazing to watch how they change in such a short time."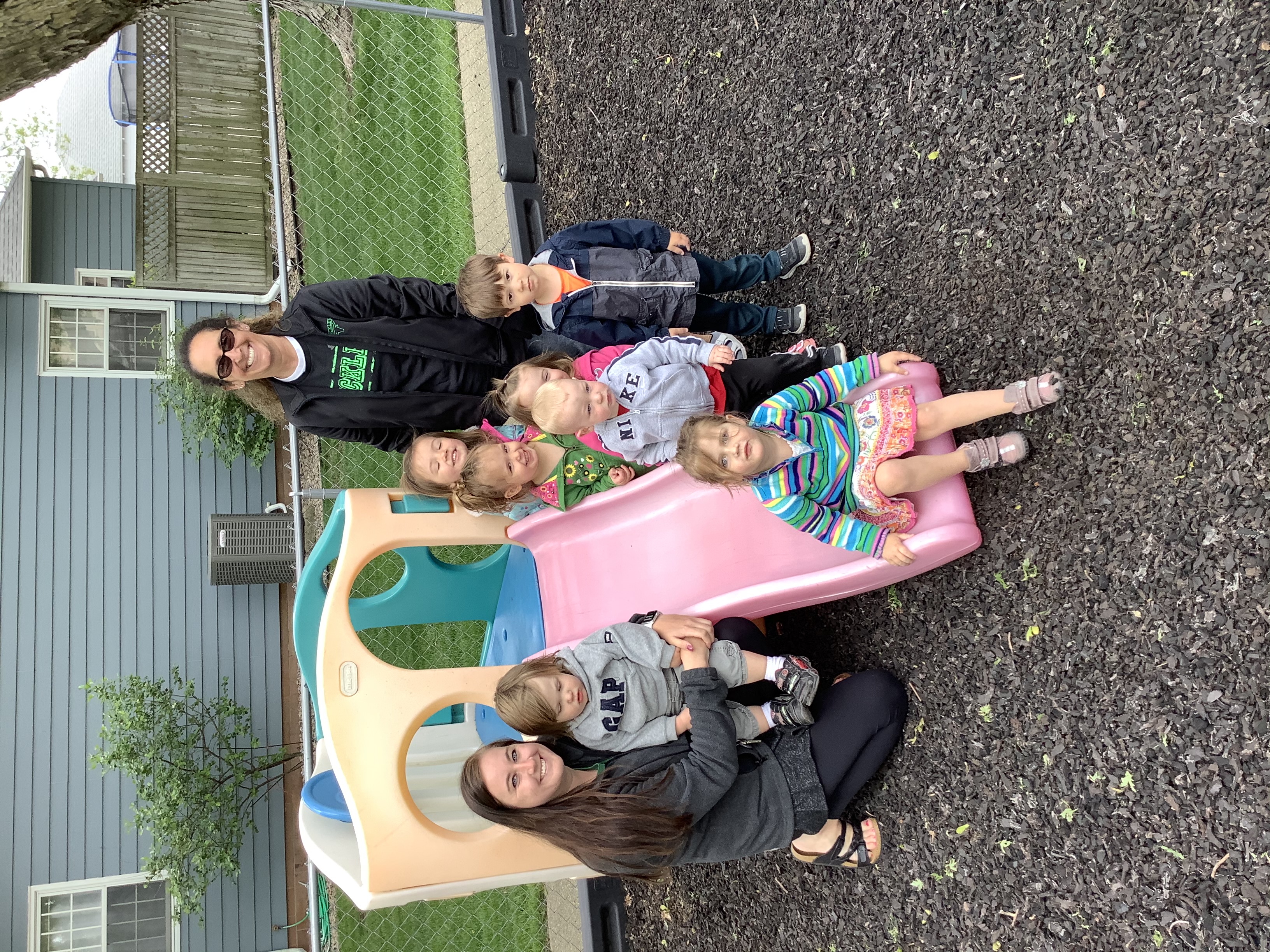 Shickley has shared its unique model to a number of school districts that have inquired. Two weeks ago, PBS NewsHour was in town to feature the Early Childhood Facility as part of a five-part series set to be released in July. That a nationwide search for five outstanding early childhood programs led PBS to a village in Nebraska speaks wonders of the work done by Shickley Public School over the last eight years.
"It's increased our Option Enrollment," said Coffey. "We were looking at the incoming kindergarten class, and almost fifty-percent are Option Enrollment kids, and that's daycare driven."
The program has enriched school culture and provided additional opportunities for secondary school students, too. High school students help out with the after school program and one junior student will be working two-to-three days a week at the facility this summer. There's even a Shickley graduate from the Class of 2019 going to college for early childhood with plans to become an infant teacher.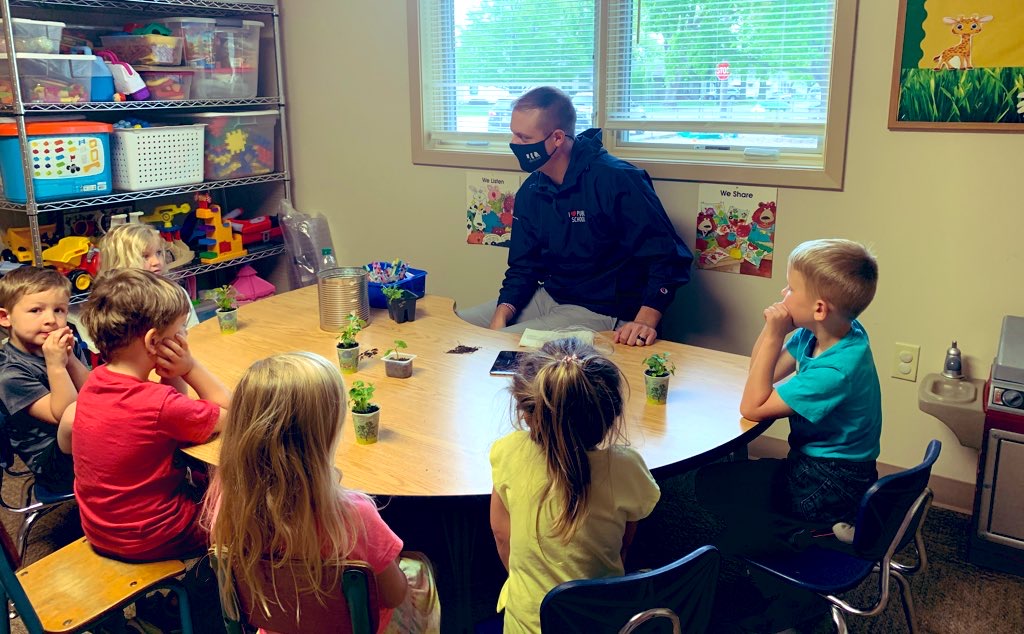 "The kids love it," Coffey said. "It's so much fun to have a pep rally and to see some of our youngest kids there, as young as six-weeks-old, hanging out and being a part of it. They're a big part of the school."
The pandemic took a toll on all schools across Nebraska, but once a semblance of normalcy returned to Shickley's day-to-day operations, it didn't take long for the district's culture to bounce right back, too.
"We have a great staff, great kids and an awesome community that, despite the challenges of the last year worked their darnedest to make the culture great," Coffey added.
For a place so full of energy, days tend to pass by in a blur. With the way weeks turn to months, and months to years, the time for a student to make the move to the big school can almost catch Shickley's early childhood teachers by surprise.
"It's sad, but also fulfilling when it's time for the bigger kids to move on," said Loseke. "My very first baby I ever had is in first grade this year. A couple others I started out with are higher up. It's so neat to watch them grow."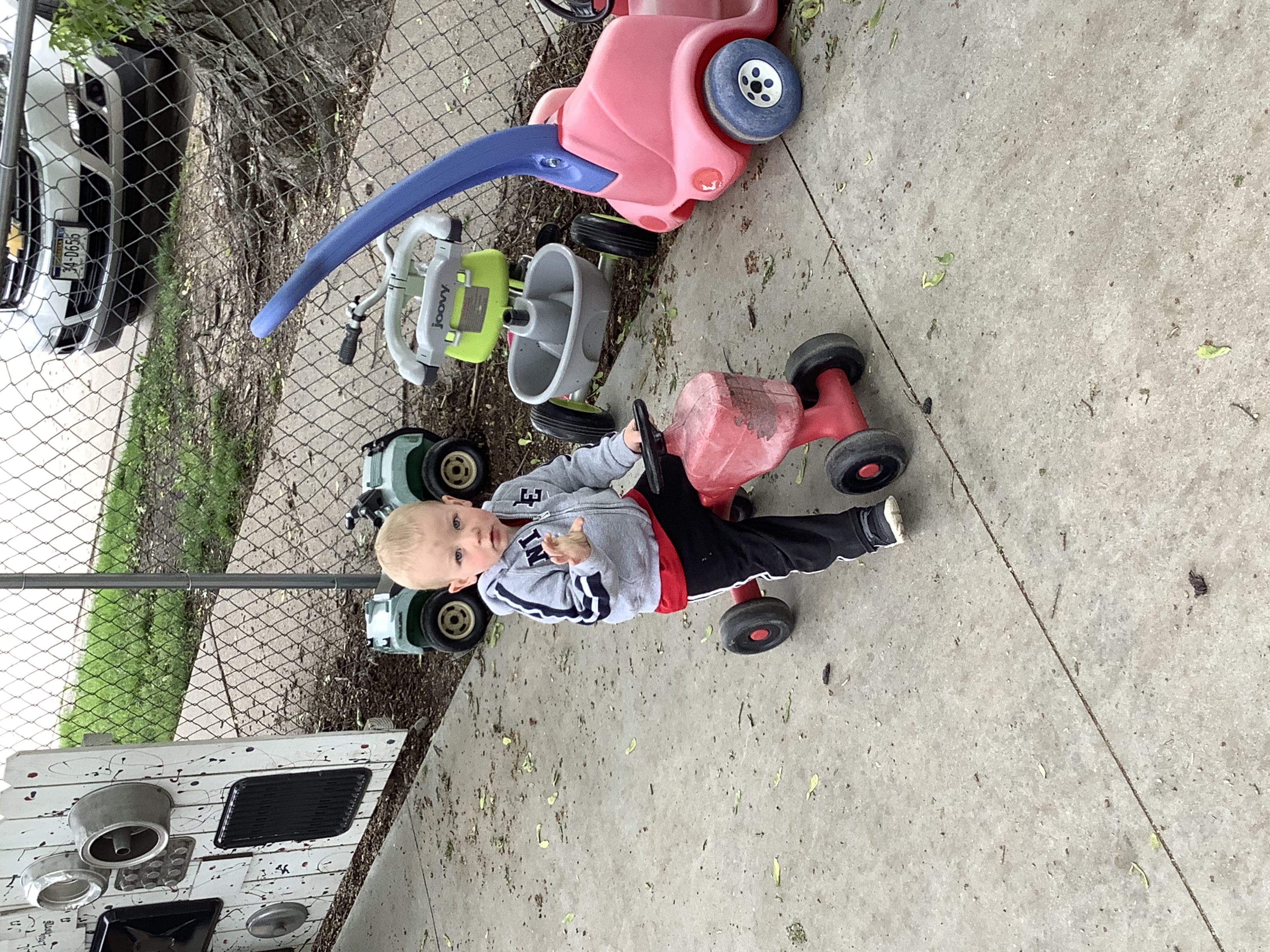 This place is, after all, a springboard of sorts.
"I love to see them grow up and develop a love for learning," said teacher Ann Kamler. "Being able to see them become excited about all of the things we teach them here, that's the most rewarding part."
On this Friday morning, laughter spilled out of Shickley's Early Learning Facility and followed me to my car parked on Murray, making it completely impossible not to smile a little myself.
On my way out seconds before, Kamler left me with a simple quote that captured the story of this place and the people inside of it better than any article ever could.
"I hope they learn to love learning."