Silver Linings Series, South Sioux City: Conversations around COVID-19
Silver Linings Series, South Sioux City: Conversations around COVID-19
School districts throughout Nebraska plunged headfirst into an unprecedented pandemic in March of 2020. The world as we knew it was tipped upside down, but through it all, schools stood strong.
Schools weathered the storm by showing remarkable flexibility, adaptability and, perhaps above all, courage. They were shoved, abruptly and without notice, into a world of impossibilities and used collaboration, coordination and a heavy dose of determination as their guiding light.
Guiding light to where? They're paving the path to an answer every single day. For every day students file in through the entrance doors is a success.
This is the first in a series of three conversations on navigating COVID-19 we're coining the Silver Linings Series, featuring the administrative staff (bios below) from South Sioux City Community Schools in the northeast corner of Nebraska. It's important to note that this conversation took place near the end of November.
My hope is that you'll be inspired to share your own district's story, because it's a story people need to hear.
Todd Strom, Superintendent of South Sioux City Community Schools (6th year with the district)
Lance Swanson, Communications Director (21st year with SSCCS)

Drew Stansberry, Technology Coordinator (9th year with SSCCS)

Becky Eckhardt, Student Services Director (19th year with SSCCS)
Dr. Tracy Heilman, Director of Curriculum Instruction Assessment (22nd year with SSCCS)
Jill Gill, Director of Human Resources (7th year with SSCCS)
Erin Heineman, Director of Business Operations (2nd year with SSCCS)
---

Q: Just to start it, I think it's important to go back to the beginning, take a quick moment to reflect on the five months that happened before you guys were able to get school in session this year. How did you feel when schools across Nebraska and the country were closed on a dime. Just that. When students and staff scrambled to find a way to move forward through March and through April, through graduation in May.
Now that you've had some time to digest that point in time, what was it like going through something so historic and so unprecedented?

Becky Eckhardt: I don't think we realized it was historic at the time. I just remember feeling very overwhelmed and unsure about where we needed to go. We pretty quickly pulled together, initially as a safety team, and then a broader team and asked ourselves what do we know, and how can we try to figure it out together?

Dr. Tracy Heilman: I remember we're thinking, "How do we do this?" And just looking around, trying to find information about everything we felt we needed to do. I don't know, maybe we somewhat blacked it out. It was tough. Not a lot of sleep either.

Jill Gill: It was a situation that none of us had any prior experience with, so we were learning as we were going along. We tried something, and if it didn't work or we wanted it to work better, we tried again. Just pulling together and knowing that we all were on the same page going through the same thing. Somebody had your back. And that we could work together and not feel alone, because it was very overwhelming.

Lance Swanson: One of the challenges, from my standpoint, was that people were looking to us for answers and it was hard not to have every answer for them. In some cases it was comforting for them just to know that we were there. I think we were the conduit between them especially as they were home and stuck. So doing things our YouTube Lives and other communications. We were the link.

Todd Strom: I agree with that. You always, up to that point, knew that the school was central to our communities, but overnight it launched us into being the focal point of our communities and the main avenue for communication and also, in a way and for lack of a better term, the decision making central location for the community. They looked to us for next steps and what was going to happen. There was a responsibility, we felt, to communicate. And the team that's present here talking with you today was instrumental in that.
And that involved updates from Becky, who was in communications with our health partners. That's something that became very evident to me in a hurry too is some of those partnerships that may have been always there, but weren't that visible, became very evident in a hurry that we were going to have to communicate daily, if not hourly, and really support each other. One being our County Health Department. So, that was a huge piece.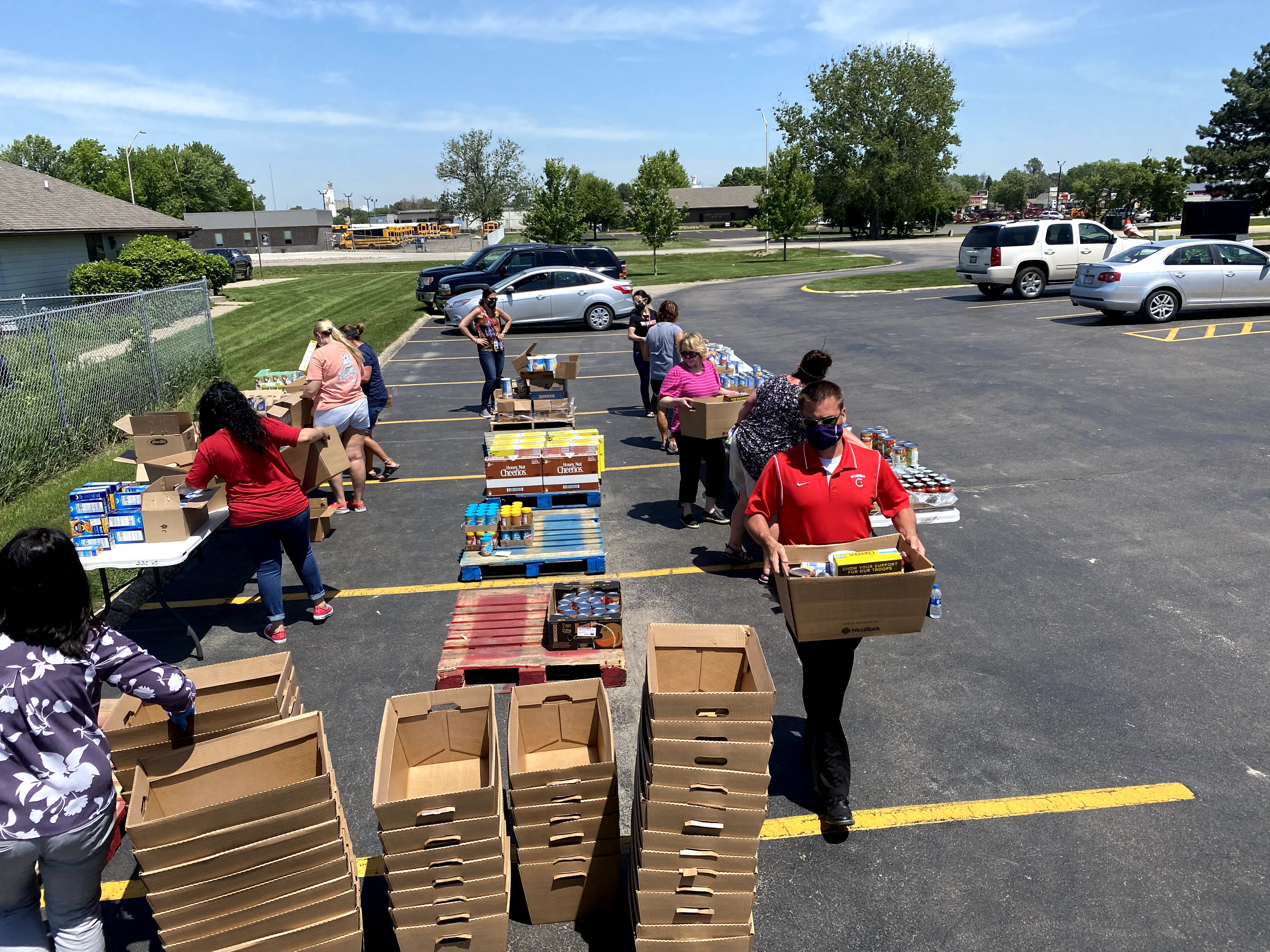 ---

Q: When you go through something like that, how important are relationships? Both inter-staff relationships, but also relationships between administrators and teaching staff, and between your staff and your students.

Todd Strom: I'm not going to say that our culture is by any means perfect. It's just like any family. We do fight back at each other every once in a while, but, from day one, if you look at those norms, we thought that we were going to have to be honest with each other, and offer some grace to each other.

We try to continue that, but I'll just be frank, the stress level isn't much less right now than it was day one. It still continues, especially with the flare ups lately.

Lance Swanson: I would agree. This group right here, we don't always agree, but I feel we've grown. We were close beforehand, but not like we are now.

Mr. Strom is exactly right, there's times when I can tell when I've set someone off or said something that I shouldn't have or whatever, but I think at the end, we're all better because of it. And post-COVID it's going to help us. And it already is helping us, I feel. And there's some practices, and there's some things that we learnt about each other and the way we work together, that have made us stronger. But probably, much somebody, I wouldn't want to in it to being war or anything that because it's not the same, but I think being through something is somewhat the same.

I know we can get on each other's nerves, and we can do different things, but at the end of the day, of the week, we are going to have each other's backs.

Todd Strom: One of the things we added right away was, we had to start meeting daily. And that's a positive thing that came out of it that I think we'll continue to keep doing.

We meet every morning at 7:45 as a Cabinet. We have a daily huddle. Before that time we were meeting weekly, but information was so fast-changing and our communication needs to get communication out to all our staff and our community was so essential, and changed so rapidly that we felt it essential to meet daily. And now that's become a habit, and I don't think we'll move away from that post-pandemic.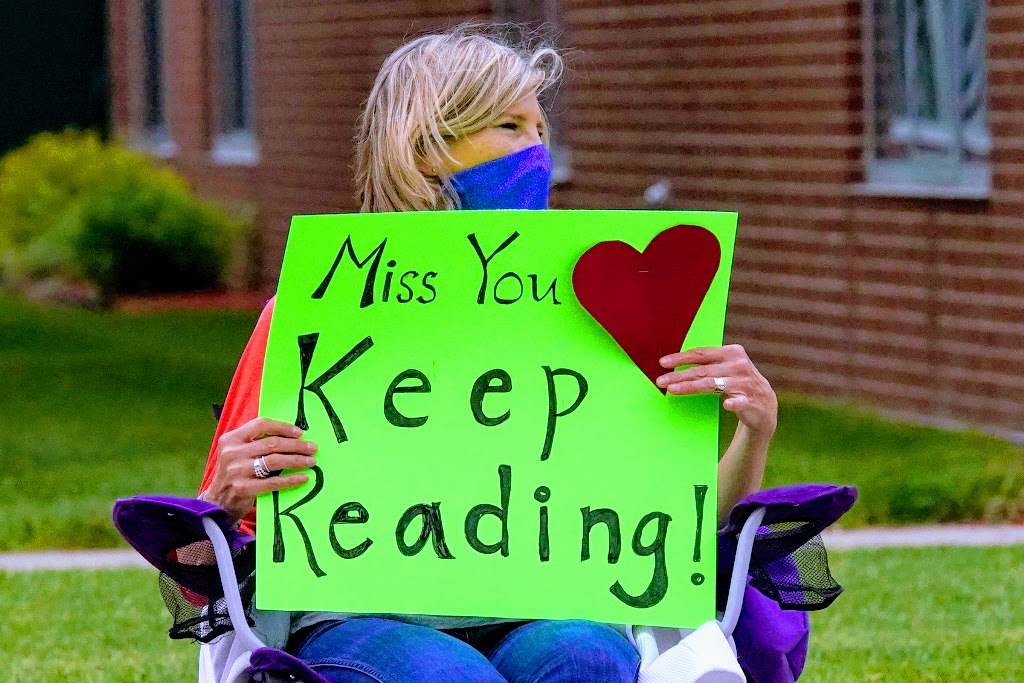 (Pictured Above: Cardinal Elementary teacher Lynn Paulsen holds a sign for students passing by during the school's "Reverse Parade" last spring.)
---

Q: The 2019-2020 school year, you got it to the finish line, but then for you guys, I'm sure the work really began. You had three months to prepare for a school year that, frankly, was clouded in uncertainty. How do you prepare for an unknown, not knowing in what capacity students would even be allowed in the building, or what kind of mandates would be in place?

Becky Eckhardt: Well we formed reopening committees. So we had teacher voices, and principal voices, included in the decisions. And so, at least for the teams that I led, I thought that was very helpful because they considered things from the perspective of the roll that they were in, while I was considering it from a district perspective.

We were able to build a plan, and at that time when we were starting that in June, for most of us, we didn't know if we'd open in August at all. Pretty much unanimously folks thought that if we did happen to open in August, we'd have two weeks before we completely shut down again. Thankfully, because of all the committee's work, and all the things that we've learned about COVID, I think the plan has worked, for the most part, successfully. We've been able to remain in-person.

I would attribute a lot of our success to the committee work and all of those voices that helped us think about the varying perspectives.

Todd Strom: NDE reached out to us early when we were starting to look at reopening schools across the state. And they had already been in contact with instruction partners, the national firm that they would have worked with for Launch Nebraska.

They asked if we would be a prototype for some of that work, and at that time we thought that was a no-brainer. We'd definitely work with NDE in developing a plan if it was going to be used for some state-wide guidance. And so, this decision-making chart, the rapid decision making chart, really guided our decisions and it continues to.

Initially, several NDE employees were involved along with us and we just thank them for their help. But one of the things that we discovered early through that process was that we, I'll let Tracy speak to it, but we may go back to that full virtual learning environment, and we knew that we could do better then we did in the spring when we closed down, and when we reopened this fall.

One of the tools that we needed to have in place was some ELA curriculum materials that were able to transition between virtual and in-person learning. We didn't have that last spring. So, we had to make a decision over the summer before school started on that piece. And that was a very difficult one, and it continues to be difficult. Along with all the pandemic challenges, we're trying to implement a new ELA curriculum, but we based it on a lot of input from our teachers, our administrators, also NDE, and some national partners.

Dr. Tracy Heilman: That was something we realized, actually it was a need that we knew we had anyway, and the pandemic situation and not knowing if kids were going to be in classrooms with us or not, just really magnified that need.

But like Becky said, I was thinking too right when you asked that, what did our planning look like over the summer? I would say it looked like planning and re-planning, and then revisiting the plan again and again, because I think Becky is right on that, we all kind of thought we would come back to school and probably have to send kids home within a couple of weeks. And that, thankfully, has not happened yet, which is amazing, but that was what we thought we were planning for.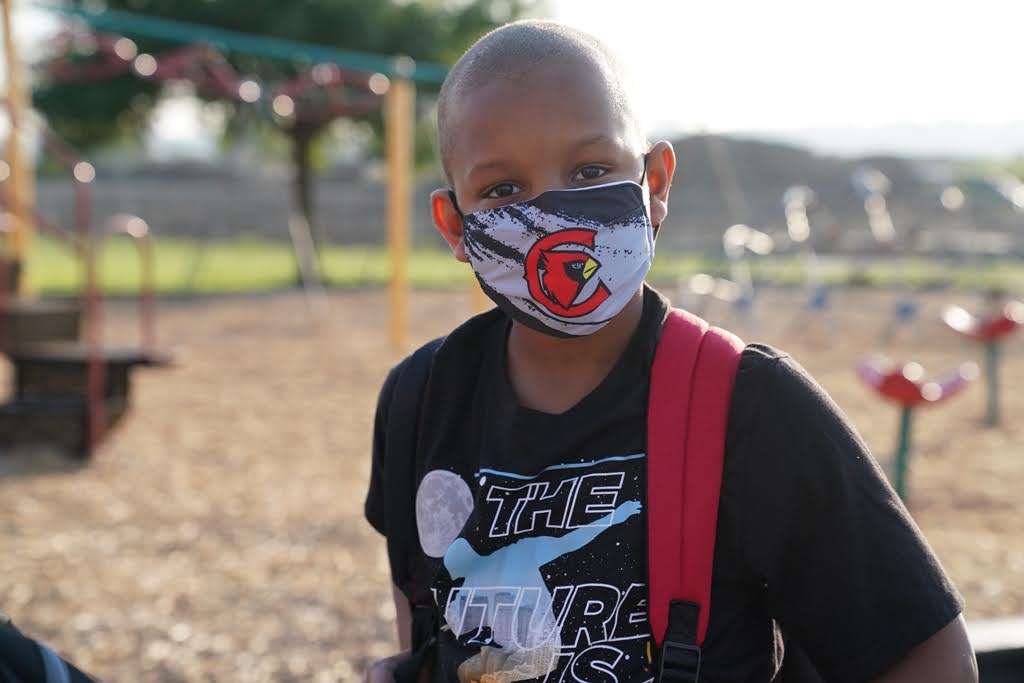 ---

Q: How important it is to your team to still give your athletes and your students extra-curricular opportunities and high school experiences that are so crucial to the student experience? How difficult has all that been to monitor and manage this fall?

Todd Strom: That's been an astronomical challenge. Continues to be.

Becky leads all of our actions and planning regarding that, but mostly it's the contact tracing that is demanding a lot of time, and planning, and resources.

We all wish we could wave a magic wand and go back to regular school experiences for our students. I don't think anybody would not want that, but we also understand the health situation and that includes our parents and our students so they've been great about responding to whatever directives that we want to put in place regarding face coverings. Regarding social-distancing, our scheduling, and so on.

We've been limiting an amount of attendance at our activities, but even with that, it's still challenging. Our volleyball team, because they were quarantined, missed their conference tournament and their district tournament at the end of the season. Becky continues to work with our administration daily. I know it's a huge part of her day.

And our parents, our principals, they all understand, but it doesn't come without a level of stress. Sometimes there is disagreement about what you should be doing as district, and what I need to be doing as a parent, or as a student athlete.

It's going to be a huge challenge. I'm really concerned about the winter sports seasons and activities. We haven't been able to have a traditional concert or anything like that. We have had some performances, but we're trying to do what we can.

Lance Swanson: Where we used to be able to take just one regular bus, now we're taking two buses. I've even seen two buses and then the little short bus, to offset the numbers just enough so each student can have their own seat.

Unfortunately, they're not short trips. Every away game is at least an hour and a half to Omaha or sometimes even further. And I know that's not unique to our school, but it does create some challenges. The band and the choir had to be super creative when doing things, too. Becky has been phenomenal and very patient with them and continued to work with them and find different places to order things like bell covers, and stuff for horns, and things like that. I don't want to speak for her but I just want to make sure you're aware of how much goes on behind the scenes to make these things possible.

And Erin with aim on the transportation and trying to find extra buses and all those things. It's been amazing.

Todd Strom: Geographically, not only for activities, but through this whole experience, because of our location right here in the tri-state corner, we've dealt with not only our Nebraska State DHMs, but those from Iowa and South Dakota also. We play teams from all over the area. When we travel, they're going to have different rules in their gyms sometimes. And that goes from teams coming to South Sioux City, too.

So, that has been a challenge. I've always met with the area superintendents, the tri-state superintendents, once a month, but lately we've started meeting every week so that we can communicate some of those things that are going on, so our crowds know what to expect when they visit each other's facilities.

Lance Swanson: I just want to add a little bit to that with the technology piece and Drew and his team. Their work that they've done in the past with things and being able to share things online and do those kinds of things too has been critical to not only our extracurricular activities, but some of our classroom work and that, so that parents and other folks further out than that, that are still Cardinal fans that are able to still somewhat participate and see their sports and activities.

Does it replace being there in person? No, but it's better than that and that stuff isn't magical and so, we're lucky we've played with that a little bit and done some of that before with the Corona Virus pandemic, but it sure paid off. And then their hard work has made it happen.

Todd Strom: Yeah, and the contact tracing is not limited to, if I shouldn't say it's limited to our students, like that's huge, but our staff is now directly involved. Jill deals with all that also. We've seen are districts decrease in the number of subs available. We've always had a sub shortage, but this year is immense.

I'm not sure what our percentage is, but I know some of the Sioux City schools are down to around a 50% fill rate on daily basis. So we're asking our teachers to step in for their colleagues that may be home, or quarantined. Even though they're essential employees we still want to look out for their health, and it just adds to that anxiety of if we don't know if we have enough substitute teachers to fill in, or if you're going to have to fill in for others.

That has been a challenge definitely.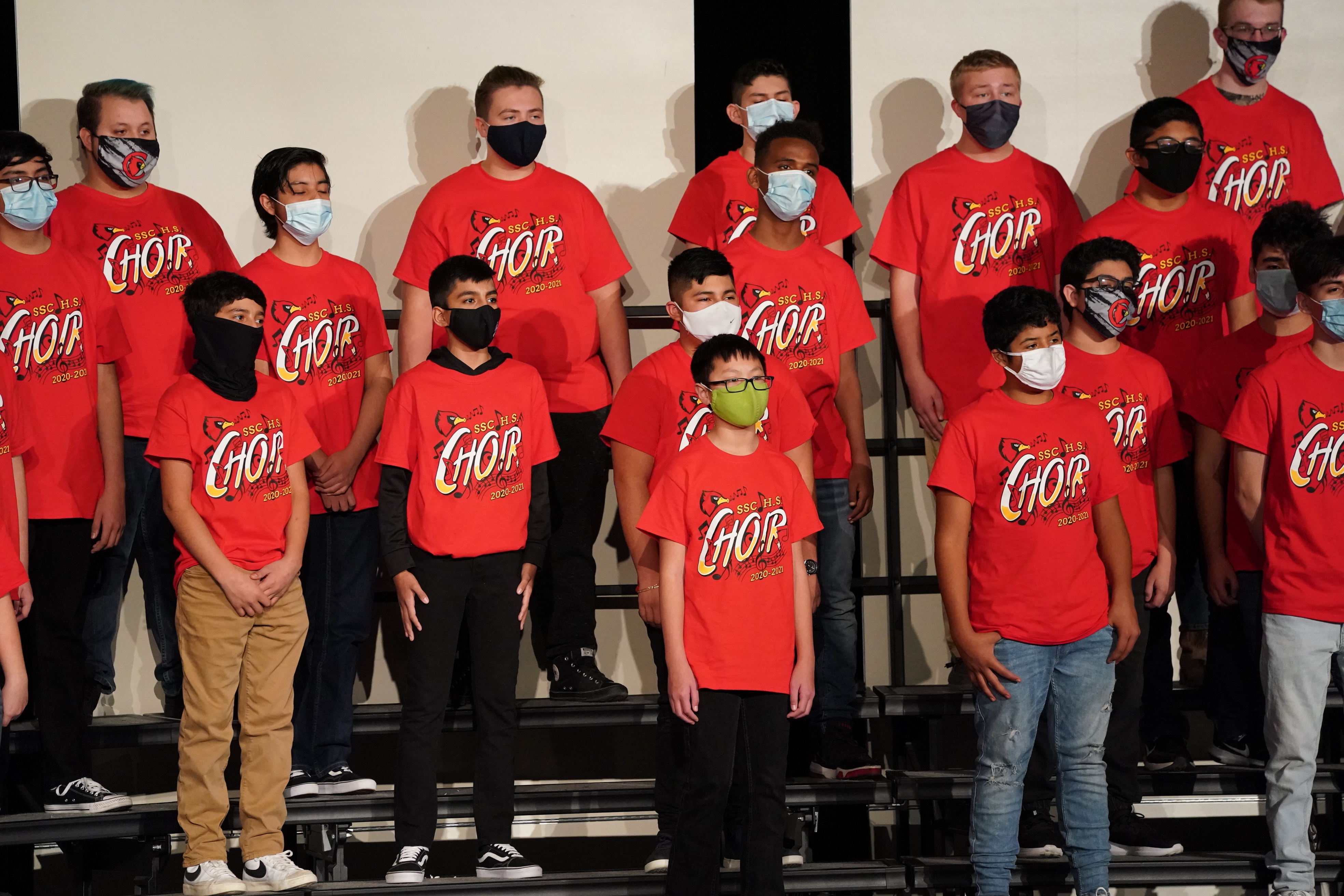 ---

Q: I know we've hammered on the challenges and difficulties and definitely that's a huge part of this story, but what are some of the silver linings to come from the last 10 months? Is it all that hard to look at this thing from a glass-half-full scope?

Becky Eckhardt: We're still in session.

Dr. Tracy Heilman: We're still here.

Becky Eckhardt: Yes, we're still here so that's positive. We have amazing technology in our district, and we have had it prior to this, so that has allowed us to do so many more things than maybe other school districts that weren't streaming athletic games, streaming concerts, streaming to kids that can't come to class in-person, that need to be virtual. I could go on and on.

Those things are a massive success for our school district that maybe not all school districts don't have the good fortune or the set up to have.

Dr. Tracy Heilman: I agree. I feel we have a lot of blessings that we're really grateful for that allow us to have some success and technology is high on the list for us. We have amazing technology and amazing people to support it, and that's been a long standing thing. We were able to move pretty quickly.

Erin has been amazing at figuring out ways for us to pay for the things that we need to pay for and managing the budget and business aspect of it. It is really true what you hear about crisis breeding innovation, and when you have to figure out how to make something work and MacGyver the whole thing together, low and behold it turns out you can.

The connections to come out of this are another silver lining. I feel I've made connections with people in my role and other types of administrative roles and things across the country that I would have never probably had a chance to meet those people or get to know them or benefit from their expertise. So I think there's a lot of network connections that we can benefit from in a lot of ways.

Todd Strom: Education has always been a noble profession and it always will be, but it has raised the community perception of how vital educators are to our society. Not only in our community, but across the nation. Probably across the world.

When students had to go home and experience homeschooling for that amount of time, some of our kids did very well because of the skills that they're parents, or whoever was educating them had. But for many of them, that learning gap just increased and it became a apparent how vital teachers are to our society.

To become a teacher, there's a lot of work. And then as you get more experience and more experience the art and the profession start to blend and it is definitely a mixed art. Teaching is just not something you pick up and do overnight. The networking that has occurred, that shared urgency to figure out solutions in a world that none of us have ever experienced before, it just knocked everybody down to a level playing field. You don't know any more than I do right now and we need to all get together and figure this out, and so it forced everyone to pool their resources.

One huge piece that we had already started moving with because of Drew's leadership and his teams leadership was Google Classroom. This really launched us into full speed ahead with Google Classroom. There were no questions from anyone in the district anymore about why we need that and how vital that can be to education.

Another positive, we can safely say that the hybrid type of parent-teacher conferences that we just went through, we've received tremendous feedback on. There are other ways rather than just in-person, traditional parent-teacher conferences to reach out and have that type of communication with our parents. So that has been a plus, that has been a huge win. I think that's something we'll probably keep.

That goes for Zoom, too. I don't want to have these all day back-to-back-back meetings scheduled like I've had sometimes, but there is a place for Zoom meetings. Like this interview. It allows us to get together quickly and efficiently and all voices get to be heard.

Lance Swanson: Our communication already has changed and I think we'll keep a lot of things from that, and continue to morph and grow those, but some of our live events using video and social media are going to continue. That's been a huge silver lining.

Our community outreach, thanks to Becky's leadership and her partnerships, has been critical, and it's too bad it's because of the pandemic situation, but because of that we've really, truly, made connections with the parts of the community that we needed to the most. We were the ones handing out the food and the different things that they needed. And now when they see us at the grocery store, when they see me at a conference or some other face I'm a trusting face for them to approach and ask. That makes me feel super good.

Todd Strom: Talked about the school being the hub of the community, but one of the pieces that I don't think people really realize is how big school is in the social and emotional development of children, until this time. Our teachers missed their kids, our kids missed their teachers.

Those human connections that disappeared overnight were quickly missed and needed to be rekindled. So that teacher-student relationship in-person is something that can't be replaced, even though technology can supplement some of the academic part.

Lance Swanson: We did two big things last spring. One was the teachers drove around the neighborhood with signs and waving at their kids. That was fairly early on. And then, at the end of the school year, rather than having a traditional last day of school we did a reverse parade where the kids drove around by the schools. And they held up signs and waved and honked to their teachers and the teachers held up signs, too. It was truly moving to see that. It was great.

Additionally, we talked a lot about the technology that we had in and how that helps, but I think we need to give a lot of credit to the staff or picking up on that top technology so quickly and being able to learn it and use it. Sure, we did have some of that already and it's been available, but they had to step out of their comfort zone, learn it and put it into place. So they deserve a lot of that credit.

Todd Strom: We fought it for years where the staff felt like the technology maybe was going to be replacing them. But now, from what we went through last spring, I think everybody understands it's going to be supplemental, meaning it's going to be huge. It's helpful. It's never going to really replace you, but it is extremely valuable and took us to another level.

Lance Swanson: One group that definitely needs to be recognized is our maintenance and custodial staff. Their third job changed overnight. They, they became professionals in infection control. They've had a tremendous amount of training in a hurry and plus their hours have changed. Their type of work has changed.
We appreciate that more than we ever have.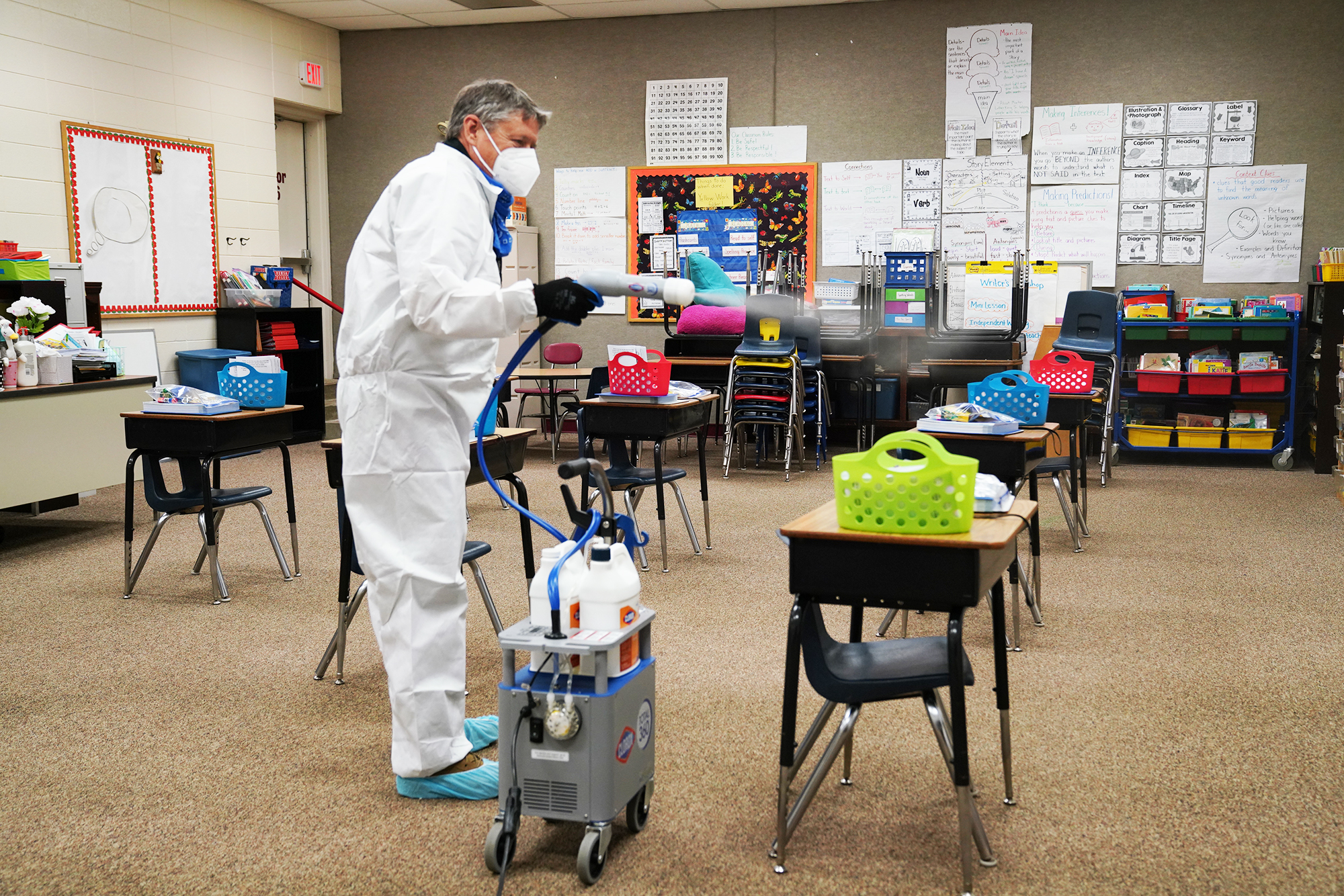 (Pictured Above: Director of Operations and Maintenance Doyle Smith using the Clorox Total 360 Electrostatic Sprayer in the early stages of the pandemic.)