Putting Back the Pieces: Mindfulness around mental wellness sparks well-timed partnership
Putting Back the Pieces: Mindfulness around mental wellness sparks well-timed partnership
By Tyler Dahlgren
The first step Jen McNally took in her new partnership with Millard Public Schools was on to a stage to present on the importance of self care and mental wellness in front of the district's administration.
This was pre-pandemic, an engagement sparked by a session McNally had led at the State Education Conference earlier that fall. Following the session, several MPS administrators had the chance to meet McNally personally.
Millard Public Schools Superintendent Dr. Jim Sutfin then expressed interest in having a conversation about what a possible partnership could look like. Those discussions were had, ideas were shared, and, before long, there McNally was, on that stage in early March hoping her message would resonate like it had before.
Millard principals had a choice to make from there, and they made that choice unanimously.
"Of course, I was hopeful because I believe it's such a valuable thing for teachers to have," said McNally. "But to have every single one of those administrators say yes, to have all thirty-five buildings express that, it was incredible."
The response, as MPS Associate Superintendent of Education Services Dr. Heather Phipps puts it, was overwhelming. Each school in the district was interested in bringing McNally in to work with staff.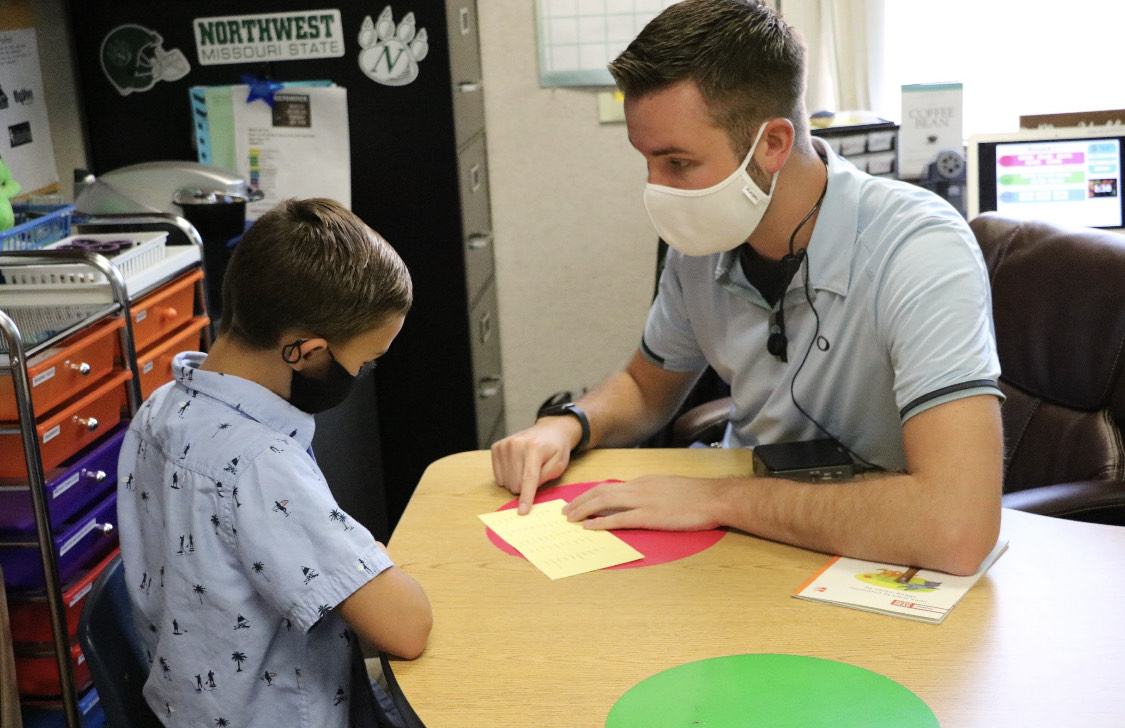 (Photo Courtesy of Millard Public Schools)
"It was universal, everyone felt that bringing Jen in would be something helpful for staff," said Dr. Phipps. "From that point, it grew into Jen presenting to all of our district's teachers at our fall workshop, which we intended to be in-person. Obviously, it didn't turn out that way."
Enter the pandemic. The entire world shifted on its axis. Schools were forced to go remote. Mental wellness took on a whole new meaning. It was in the forefront now, and MPS's new partnership with Jen McNally, as it turned out, couldn't have come at a better time.
"It shook up their snow globes, so to speak, and understandably so," said McNally, who serves as ESU 5's Director of Mental Health. "It felt like everything broke into a million pieces and they were left wondering how those pieces would fall and how they could put them back together again."
McNally's presentation to the district's educators was held virtually, the first one she'd ever given through a screen, which admittedly struck the nerves a bit. Especially given how interactive the session was set to be.
"It's a safe place to land when you're speaking to educators, whether it's virtually or in person, because they always lead with kindness," said McNally.
The message translated just fine. In fact, it was exactly what the teachers needed to hear.
"Jen is very energetic and very engaging, and that just carried right through the Zoom presentation and worked very well," said Dr. Phipps, who had several schools reach out after the fall workshop expressing the desire to work with McNally further.
From now through the rest of the school year, McNally is meeting at designated times with MPS administrators through Zoom to talk wellness, climate and culture, and anything else pertinent to mental health.
"One thing I really value about educators is that they're very open to strategies and ideas on things that are going to help them, which, in turn, helps students," said McNally. "Millard Public Schools is a really great group. I love the fact that Millard really believes and promotes mental wellness. Not just for the students, but for all of their educators."
Harvey Oaks Elementary Principal Erin Gonzalez echoed McNally's sentiment. Teachers, she said, can't take care of kids unless they first take care of themselves.
"My teachers are more stressed and more stretched thin than they've ever been because of the situation we are in, and the last six months have been emotional and hard and stressful and strange because there is no handbook on how to do all of this," said Gonzalez, who has incorporated a section of her weekly staff update to self-care. "We did a follow-up with Jen last week, and we're now focusing on the 'What is' instead of the 'What ifs', which was a huge mind shift for me."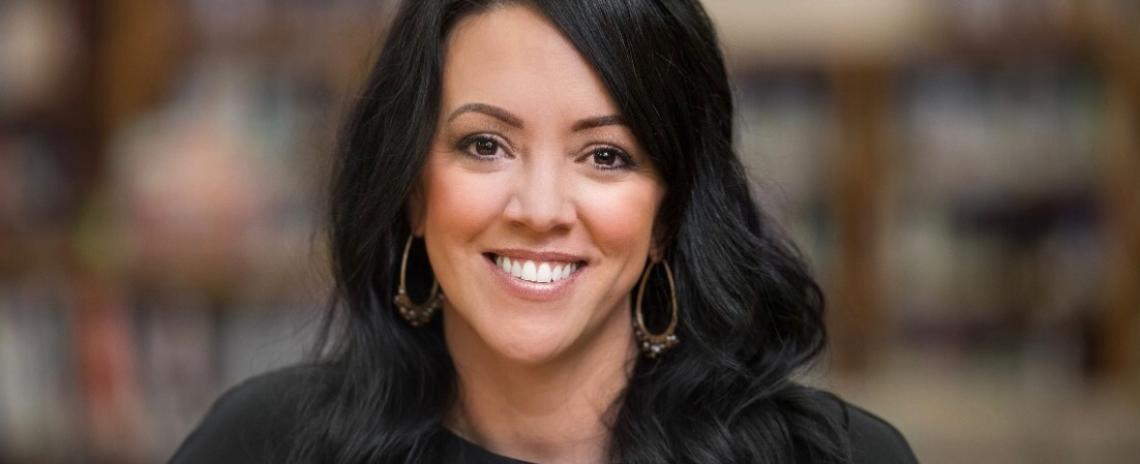 (Pictured Above: Jen McNally Photo Courtesy of Nebraska Loves Public Schools)
Millard principals make a consistent and concerted effort to keep a finger on the pulse of their staffs throughout the year. During the pandemic closures, those efforts were heightened and met with some unavoidable challenges.
"Our principals worked very hard to stay connected to their staffs and to make sure they were providing the right kinds of support, both from an instructional and emotional standpoint," said Dr. Phipps. "They were finding ways to be encouraging and to celebrate success. Our teachers knocked it out of the park. They were unbelievable in showcasing those stories."
Teachers, Phipps explained, are used to being incredibly good at what they do. Performing under such uncertainty brought about consequent uncertainty in how they were connecting with kids in difficult circumstances.
"We had to shine a light on the things that teachers were doing that were spectacular, because they weren't always seeing it themselves," Phipps said.
In essence, that was the central focus on McNally's latest message, which has helped MPS staff reflect on the last six months with gratitude. With an appreciation on what has been accomplished instead of a dread regarding what lies ahead. That line of thinking fits with McNally's direct style, said Gonzalez. She tends to tell it like it is.
"She's funny and engaging and keeps it real," Gonzalez continued. "That's what we like about her, but she's also very vulnerable. That has to be hard to do when you're speaking to crowds that you don't know. To tell real stories about who you are and how you got to where you are."
McNally is practical and solution-oriented, too. In such uncertain times, that sort of direction is invaluable.
"When Jen works with you, it's not just about being happy and everything will in turn be great," Dr. Phipps said. "She has very specific activities that staff and students can do to positively impact their mental health and focus on mindfulness. They're actionable, and people walk away with tangible, concrete strategies that they can use to address their mental health. They feel equipped."
The partnership has been equally beneficial for McNally, too.
"Truly, there has not been one person that I have met that hasn't been a phenomenal educator," she said of working with MPS. "I just love going there because they're open to ideas, they're open to change, and they lead with their hearts and with such integrity and dignity."
For MPS, proactively approaching a subject that has long-been handled in a reactive fashion is part of the district's strategic plan. For years, they've applied a multi-tiered systems of support (MTSS) model to mental and behavioral health that is similar to the one used for academics. Tier one, for example, includes the teaching of social/emotional skills and behavioral expectations.
"Eighty percent of our students will respond to that tier one proactive approach," said Dr. Phipps. "So you can prevent a lot of issues for students down the road if you are proactive and intentional from the start."
McNally has been proud of the way schools in Nebraska have showed devotion to mental wellness. Especially in the last six months. Being vulnerable, she said, is hard, but that's what she's seen from her time in the field.
"One thing I really value about teachers is that they're very open to strategies that are going to help them, which in turn helps students," said McNally, who speaks to schools across the state of Nebraska and other parts of the country, too.
"It's been a challenge for educators, but you look at our state and they're doing everything they possibly can to keep things moving in the right direction," McNally said. "They're doing what they've always done. They're pivoting and adapting and changing into whatever they need to for their colleagues, for themselves, for their own families and for their students."
Perhaps that's the neatest thing about this new partnership. Both sides have been inspired.
And it couldn't have come at a better time.