The Principal Plunge: Rubber ducks and family bonding at Park Elementary's back-to-school celebration
The Principal Plunge: Rubber ducks and family bonding at Park Elementary's back-to-school celebration
Thursday, August 24, 2023
By Tyler Dahlgren
Park Elementary is located on the edge of Kearney's Harmon Park, a sprawling oasis for summertime fun that is easily the biggest in the city.
Perhaps some of its surrounding environment has rubbed off on the school, which celebrated the return of students with its annual Panther Family Swim Night. There's no better way to start a school year than with a splash of fun and positivity, said principal Chance Waggoner.
"Forming relationships with your families at school is one thing, but forming relationships outside of school, being able to get together and have those interactions that aren't as formal as the ones you'd have at parent-teacher conferences, is another," he continued. "The pool party just reinforces the importance of relationships. You're able to have fun conversations, fun interactions, and set the tone for a positive year."
Waggoner served up the highlight of the night when he leapt from the Harmon Pool high dive into a gallery of floating rubber ducks. You read that right. The Ducky Dive Raffle was started by then-principal Katie Matthews a handful of years ago. Students can purchase one duck, with a number etched on its belly, for $1, or six ducks for $5.
After resurfacing from his cannonball-dive, Waggoner plucked lucky number 78 from the pool. Three lucky Park Elementary students then received prizes that included Eileen's Cookies and Park Elementary swag. Remaining proceeds are then given to the school's PTO.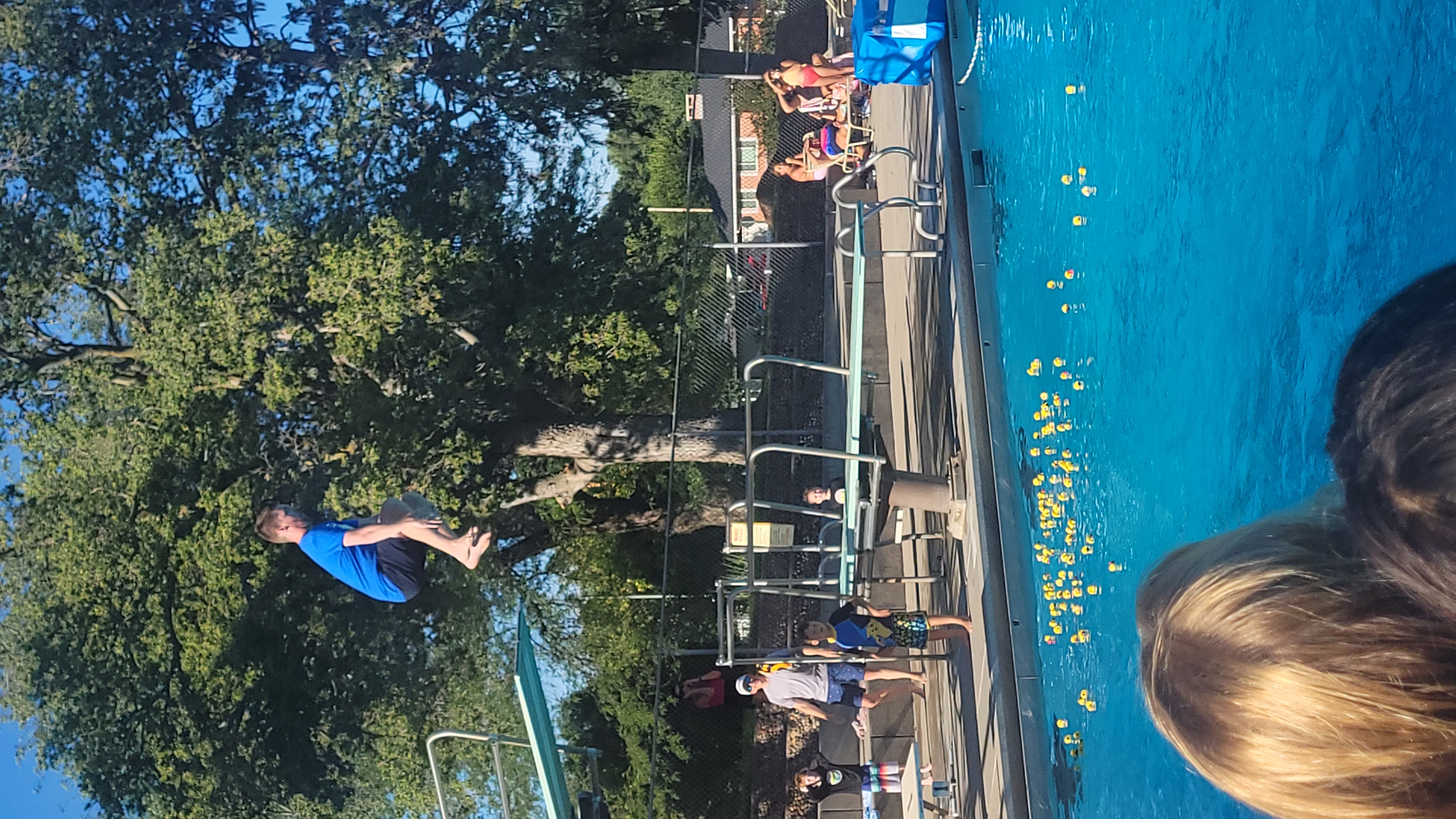 The school holds several events throughout the year to develop and foster relationships with families of their students. Tuesday night's open house and pool party were the first, and, especially for kindergarten students going to school for the first time and families new to the Kearney area, invaluable experiences.
"It speaks volumes to letting them know that we are very family-oriented here," said Waggoner. "We do want to have a strong relationship with you, and we do always have that open-door policy where if you have a concern or a question, you're always welcomed to come in and talk to us."
The first day of school is something all educators look forward to, Waggoner said. That eagerness and enthusiasm is always evident at the pool party.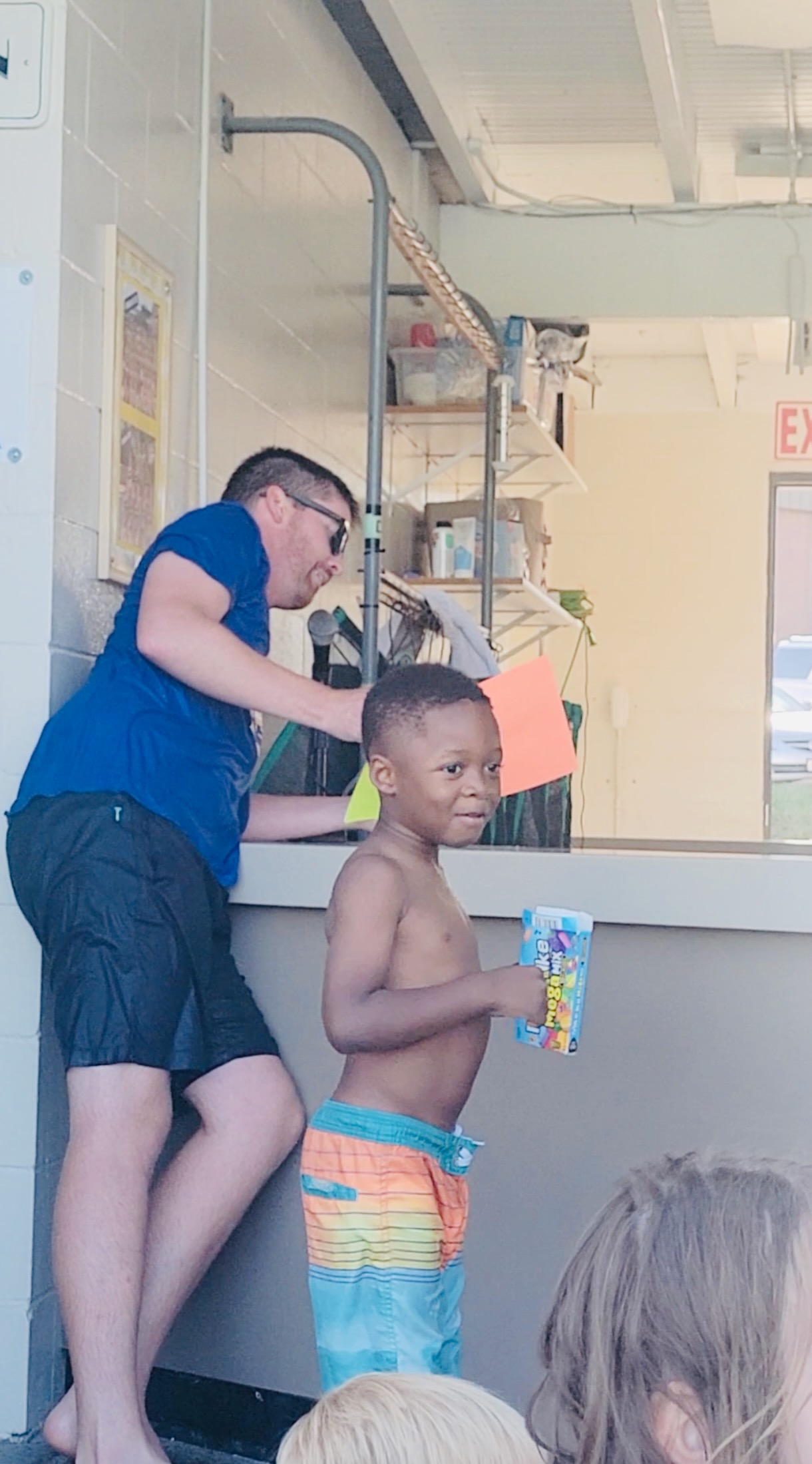 "It's always a highlight of the first night back," he said. "It's neat to see the kids interacting with each other outside of the school, doing cannonballs off the high dive and seeing their parents in a different setting than we normally do."
Those relationships make Park Elementary and Kearney Public Schools special, Waggoner believes.
"We're a bigger city, but we're small enough that we're able to do these things," he said. "Our students feel welcome. Our families know they're welcome to join us. It's a strong community and a strong support team."