The Power of Hope: TeamMates and the Living Legacy of Dr. Tom Osborne
The Power of Hope: TeamMates and the Living Legacy of Dr. Tom Osborne
By Tyler Dahlgren
The Program
What do you ask a man who's heard them all?
Forty minutes. Face to face in his quaint office at the TeamMates headquarters off of 68th and O. Without shaping a narrative. Without boring your idol. Without him having a clue who you are. And, thanks to a Keurig malfunction, without coffee.
Well, you better ask him something.
And so, after the nerves calmed down a bit, I did. And I started with a word Osborne has used over and over throughout the years; relationships.
Nebraska football would have never reached the heights it did during its peak without them, so what better place to start?
The theme of this story is the importance of mentorship, and though Tom Osborne is engrained forever in the minds and hearts of Nebraskans as a football coach, THE football coach, hoisted on the battle-hardened shoulders of one of his players after roaring back for an Orange Bowl win in Miami or a Fiesta Bowl route of Steve Spurrier and the Florida Gators in the desert, his name is just as synonymous with TeamMates.
An NCSA Gold Sponsor, TeamMates started when Tom's wife Nancy watched a television show where philanthropist Eugene Lang returned to his once affluent middle school and, after seeing how circumstances had deteriorated in the years since, promised to pay for the students' college educations if they managed to steer clear of trouble.
The year was 1991. Nebraska was on the brink of breaking through. Right on the cusp of the greatest run in college football history. The Osbornes had something special up their sleeves, alright. Something that would shift the courses of thousands of kids in the Cornhusker State.
And I'm not talking about dancing with pure joy as Tommy Frazier kept his legs churning through a swarm of Gators or screaming at the top of their lungs when Matt Davison came flying out of the corner of their uncle's Zenith big screen to catch a Scott Frost pass that had been kicked up into the air by Shevin Wiggins.
"Nancy said the television program was impressive to her and that she wanted to do something like that," Osborne said. "So, the next day I stood in front of our football team and asked our players how many of them would be willing to serve as a mentor to a 7th or 8th-grade boy in Lincoln Public Schools."
Twenty-two hands shot up. Twenty-two disadvantaged children from Nebraska's capital city were matched with Husker football players. A handful of years later, 21 of those 22 kids graduated from high school. Eighteen moved on to college.
A staggering figure, and an indication of the power of mentorship. The Osbornes, and Teammates, moved forward.
Fast forward 28 years, and the organization serves about 9,500 children throughout Nebraska and neighboring states every year. In all, TeamMates has matched more than 35,000 kids with a mentor.
"I think we've focused more on quality as opposed to numbers, however," said Osborne. "To date, we haven't had an incident where anyone has been harmed, and a lot of this is due to the fact that it's school-based. When you're mentoring in the school, the safety factor goes up exponentially."
Most importantly, the Osbornes found their efforts to be worthwhile. Just as he made sure to make each one of his football players feel appreciated and taken care of, TeamMates made its mentees feel the same.
"If you have an environment where the main emphasis is on what people can do for you rather than what you can do for them, then sometimes things can go downhill."
In the early 90s, Big Red football was treading uphill in a fascinating way.
So was a new mentorship program put together by their head coach and his wife.
"We had no idea that it would become something this large," said Osborne. "We were just trying to serve some kids in Lincoln, Nebraska with some football players."
Sears Trophies weren't far away.
Something much bigger was brewing off the field, too.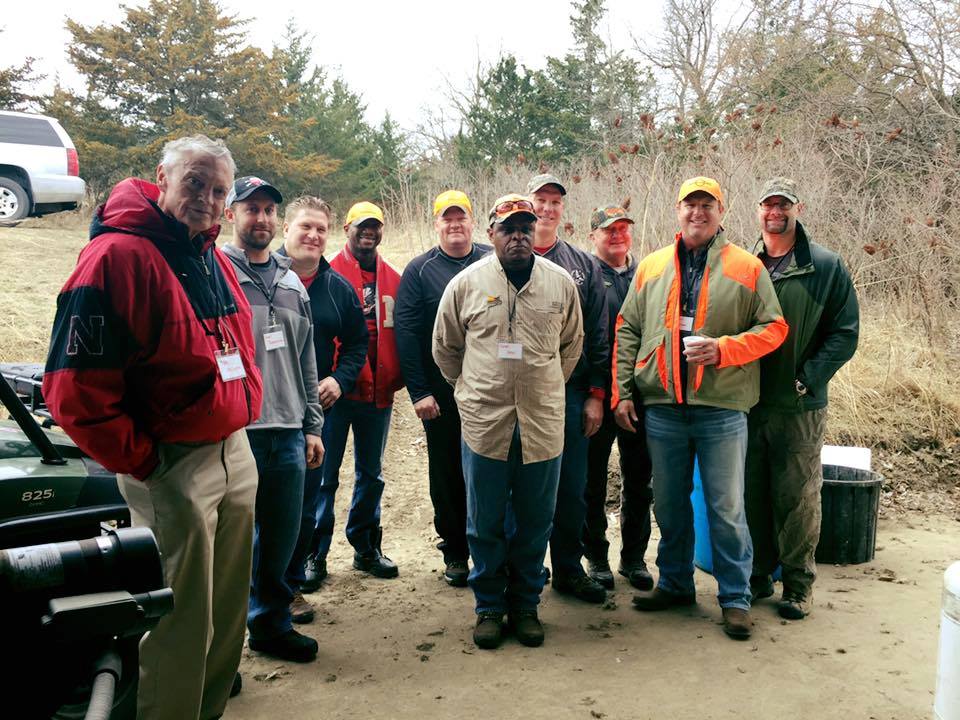 ---
The Culture
Charles Osborne left to serve his country in World War II in 1941, when his eldest son Tom was four years old. He was gone for five years, and during that time, Tom learned the importance of mentorship firsthand.
His uncle lived across the road, didn't have any children of his own at the time, and took Tom under his wing. An avid hunter and fisherman, his uncle's hobbies would stick with his nephew to this day. So would the effect of simply being there.
"I could see the value of having a person in your life when you are fatherless," Osborne said. "There are so many kids now that live without fathers. Certainly, the same thing is true for the lack of a female role model. It sparked my interest in mentoring."
Things have changed since the early 1940s. Most people think of school being exactly like it was when they attended 30, 40 or 50 years ago, Osborne said, but that's just not the case.
"Demographics have changed and a lot of the challenges people are dealing with in school have changed, too," he said. "There are some real benefits to school administrators in that the more individuals from the community you get into a school, the better understanding the community has of those issues people are dealing with in a school setting."
TeamMates has found a young person with a mentor to be 56 percent more likely of going to college than a young person in a similar circumstance without a mentor. Graduation rates for students in TeamMates is around 91 percent, with most living in a single-parent home or well below the poverty line.
"I'd say that rate considerably exceeds what the population graduation rate would have been," Osborne said. "We have found that in 80-85 percent of our matches, behavior improves. Less classroom distractions, less trips to the principal's office, less substance-abuse and less interferences with academic progress."
Most importantly, TeamMates has found mentees to be more optimistic about the future.
"A mentor provides vision, and I think vision is really critical to hope," Osborne said. "Hope is a really powerful thing for a young person."
Sometimes, it's incredible the journey hope can spark.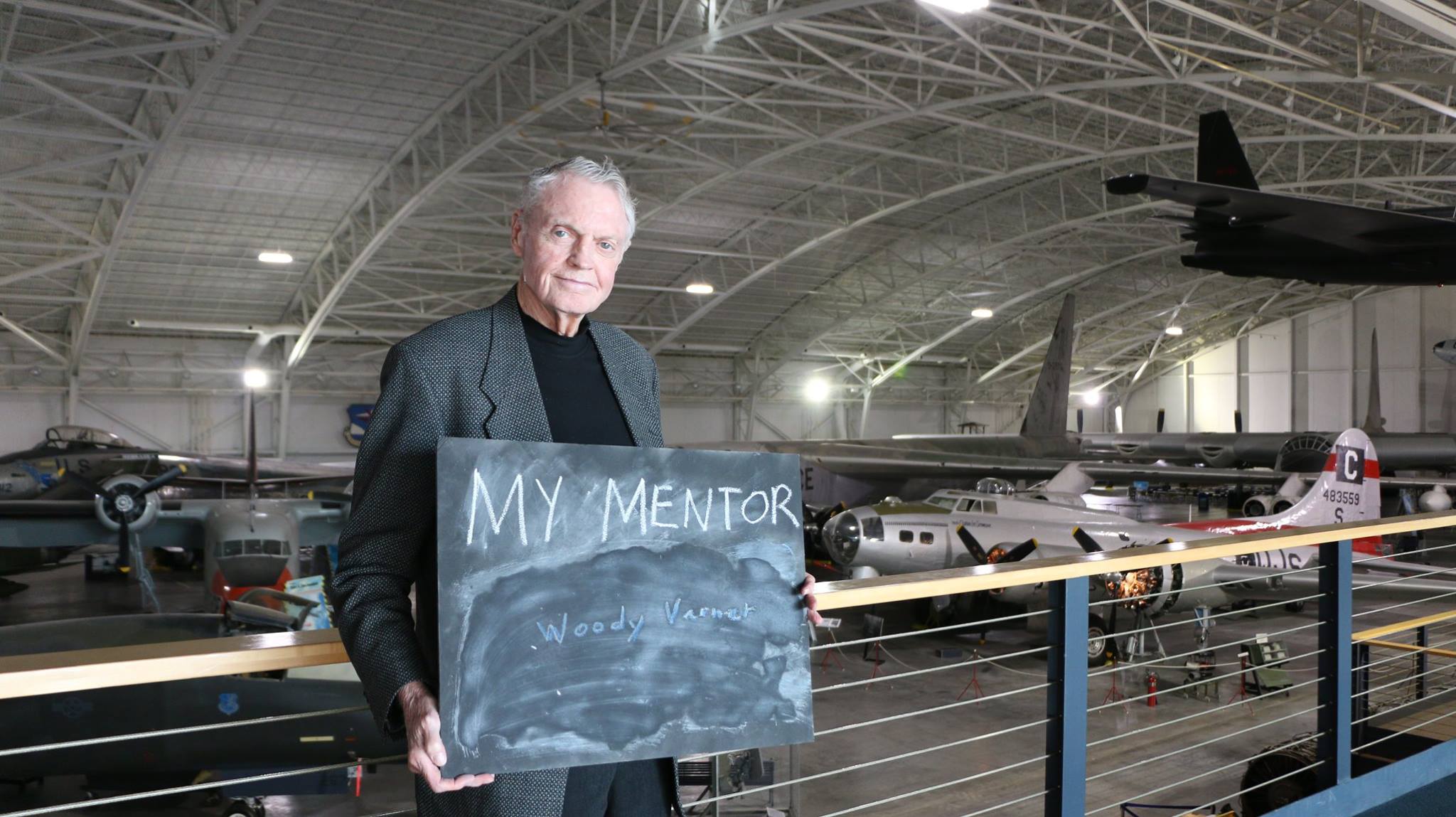 ---
The Coach, The Congressman, The Fisherman
Tom Osborne fell into the world of coaching "almost by accident", as crazy as it sounds.
After his three-year NFL career was derailed by injury, Osborne considered a handful of paths. There was academia, law school, a possible career in college administration and even a brief stay in the seminary, but it was a rowdy group of Cornhuskers and free meals at the training table that Nebraskans have to thank for keeping T.O. around.
That, and the notion of the hole he'd feel inside without football and without athletics. A notion Dr. Osborne admits to be accurate.
"Bob Devaney had just been hired (at Nebraska) in 1962 and I went over and saw him the first week he was here and asked if he needed help," Osborne said. "He said 'Well, I don't really need any coaches, but we have some kids over in the Quad that are causing trouble.'"
Osborne thought about it, and when Devaney's offer of free grub landed on the table, he moved on in to settle the boys down.
"Apparently, he liked the way I handled the kids over there and, when spring ball came around, he said he could use me on the field," Osborne said. "I finished my degrees and was planning to go on in academic work, but was never able to pull away from football."
Taking it on myself to speak on behalf of Husker fans everywhere, I assured the coach that we're all glad he hung around.
If you bleed scarlet and cream, you know the rest. Osborne won three national championships and rode off into the sunset after the final one in 1997.
His sunset, however, wasn't like other sunsets.
In 2000, Osborne announced his plans to run for the House of Representatives in Nebraska's third district as a Republican. He would be elected in a landslide before serving two more terms in the House. During that time, Osborne would work towards drought relief for farmers, funding for rural school districts and mental health care for college students, to name a few.
"I was on the Education Committee, and when I was there, No Child Left Behind was passed and not terribly popular with a lot of people in academics," he recalls. "I was able to get an amendment to No Child Left Behind which provided $50 million a year for the establishment of mentorship programs."
The climate in Washington these days is very divided, Osborne said. Far more divided than during his time on The Hill, but he also feels it's important to remember what you see on television-the highly-partisan and sometimes abrasive congressional leaders-don't necessarily reflect all of Washington accurately, especially those in the rank and file.
"There is a lot of good people in D.C. that probably go under the radar, and it probably isn't as bad as it seems."
After his congressional career, Osborne served as the Athletic Director at UNL from 2007-2012. The most-recognized figure associated with Nebraska football, Osborne presented his successor Frank Solich with the Tom Osborne Legacy Award the night before our interview.
He still hunts a couple of times every year, and his love for fishing never wavered. The coach usually likes to ice fish a few times every winter, but it's been unseasonably warm and the pond doesn't have its normal eight inches of January ice.
"Oh well," he says. "Spring will come and I'll be out fishing."
---
A Living Legacy
Revered in Nebraska, Tom Osborne has spent 60 years building an unprecedented legacy in his home state.
Tom Osborne the wide receiver. Coach Osborne. Dr. Osborne the Congressman. T.O. the man, always stoic and mild-mannered and always radiating an air of calm confidence.
His legacy stands taller on the Great Plains than any before, its foundation built on equal parts character, poise and a quiet Midwestern toughness.
In the middle, and all the way to the top, among the 255 wins and 13 conference championships, Osborne's legacy lives and breathes with the thousands of relationships that have been founded under his direction.
"If you have an environment where the main emphasis is on what people can do for you rather than what you can do for them, then sometimes things can go downhill," he said.
His words were intended to go far beyond a football field.
They always have been deeper than the game.
(Note: This story originally ran in the Spring Edition of the NCSA Today magazine.)