Positively Poetic: State Poet shares message with ESU 11 students at The Tassel
Positively Poetic: State Poet shares message with ESU 11 students at The Tassel
Friday, November 15, 2019
By Tyler Dahlgren
Matt Mason stood on The Tassel Performing Arts Center's stage Thursday morning and recited his Pushcart Prize-winning poem "Notes for My Daughter Against Chasing Storms".
Before long, the auditorium was filled with laughter--and Mason's infectious energy.
The author of two full-length books of poetry, Mason is no stranger to the Holdrege area. From 2000-2007, he was an instructor for ESU 11's nationally-recognized Summer Honors (which NPSA wrote about in June of 2017).
On Thursday, Mason returned as Nebraska's State Poet, a title he assumed this year after a career advocating for poetry. So far, the "incredible honor has been a real thrill."
"This is the work I love doing," Mason said. "I love going out into communities, going out into schools, and just talking and reading poetry."
The purpose of events like the one held at The Tassel on Thursday is, essentially, exposure. Poetry is what you choose to make of it, Mason says, and its rewards are vast. That message, in particular, is important to spread. Mason wants it to hit home, for both students and adults.
"Poetry is healing to our lives and it does so in a sneaky way," he said. "When we spend 20 minutes writing about something, we are processing it, working through it, entertaining ourselves, and we are creating. Poetry is something with amazing side effects."
Mason will serve a five-year term after being selected State Poet by the Nebraska Arts Council, Humanities Nebraska and the Library Commission. The honor, according to Mason, is largely a lifetime achievement award. He was recognized both for his own publishing work, which includes eight chapbooks and two anthologies, and his contributions to the literature and poetry communities in Nebraska.
Mason is the Executive Director of the Nebraska Writers Collective, State Coordinator for Poetry Out Loud, and played a part in bringing the Louder Than a Bomb Teen Poetry Festival to Nebraska. With such an extensive, and impressive, it almost goes without saying that ESU 11 was excited to offer such an event.
"I contacted all the English teachers, superintendents and principals right away and encouraged them to come and listen to Matt," said Janelle Jack, High Ability Coordinator at ESU 11. "He is such a phenomenal presenter and talked and just wants the kids to get excited about writing, just like he is."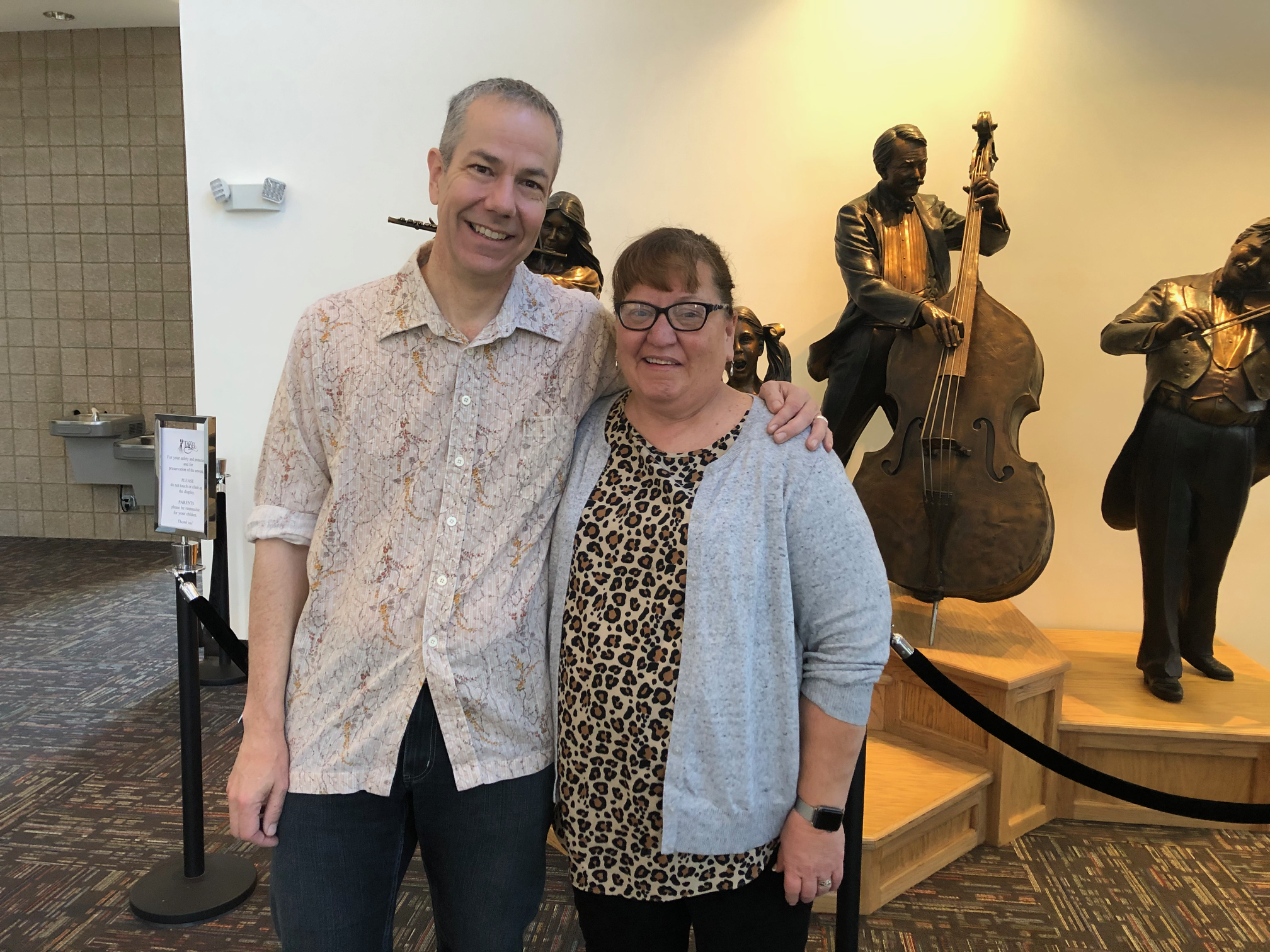 Throughout his career, Mason has taken great pride in showing folks the different side of poetry, whether he's sharing his message with an audience of adults or an auditorium full of students.
"Poetry is funny, strange and healing," he said. "Poetry is relevant to our daily lives. It's what we want to make it. It's nice to be able to present that different face of poetry."
Humanities Nebraska, through their Speakers Bureau, and the Nebraska Arts Council, through its State Poet Grant, have made it easy for schools and communities to bring Mason in for an engagement. He's enjoying every step of the ride, as was apparent Thursday at The Tassel.
"My goal as State Poet is to do at least one event in every county in the state of Nebraska," Mason said. "I want to get around the entire state."