Part Two: The Startup
Part Two: The Startup
Thursday, January 31, 2019
By Tyler Dahlgren
There's three pillars to Taylor Siebert's story, which begins and lives on in his hometown of Henderson, a charming community situated a few miles south of Interstate 80 between the York and Aurora exits.
Serving, working and connecting. The three come full circle when Siebert, 33, is asked to recount how Striv.TV, this swanky, student-centered and ahead-of-the-curve startup situated on Main Street in a two-stoplight town, came to be.
Siebert graduated from Heartland Community Schools in 2003 before attending Doane to pursue business and basketball. Marketing entered the mix during an entrepreneurship project his senior year. The Henderson Municipal Golf Course needed a rebrand. Or at least a new name.
His group coined the course Galaway Creek, a catchy and much more appealing moniker for a rural nine-hole trek. It was around then that Siebert became fascinated with social media, and a seed was planted.
"I had a great experience at Doane, but my biggest return on investment was finding my wife there," he said. "I'll take that."
Fresh out of college, and wanting to get out of Nebraska for a while, Taylor and his then-fiance Jessica ventured to Colorado, where he learned to serve and work.
His first gig included talking new homeowners through speaker wire and security system installation. Then he took a job as an independent contractor travelling around the Midwest, Chicago in particular, selling insulation machines to heating and air conditioning contractors.
The latter allowed him and his wife to relocate back to Nebraska. The job eventually ran its course. Siebert bought his own insulation machine and was learning the ins and outs of social media marketing while developing an itch to start something of his own.
The Sieberts picked Henderson to plant their roots, and moved there in 2010. Shortly after, he heeded some advice from his father and started HeartlandBeat.com, an online news website deve covering events within the Henderson community and, specifically, Heartland Community Schools.
"I have no journalism background, horrible writer, but my wife was a communications major at Doane and she is a great writer," Siebert said. "We had a couple advertisers to help support the site. Nothing full-time, but it just filled the purpose of going out, taking photos, recording videos and writing articles about the games."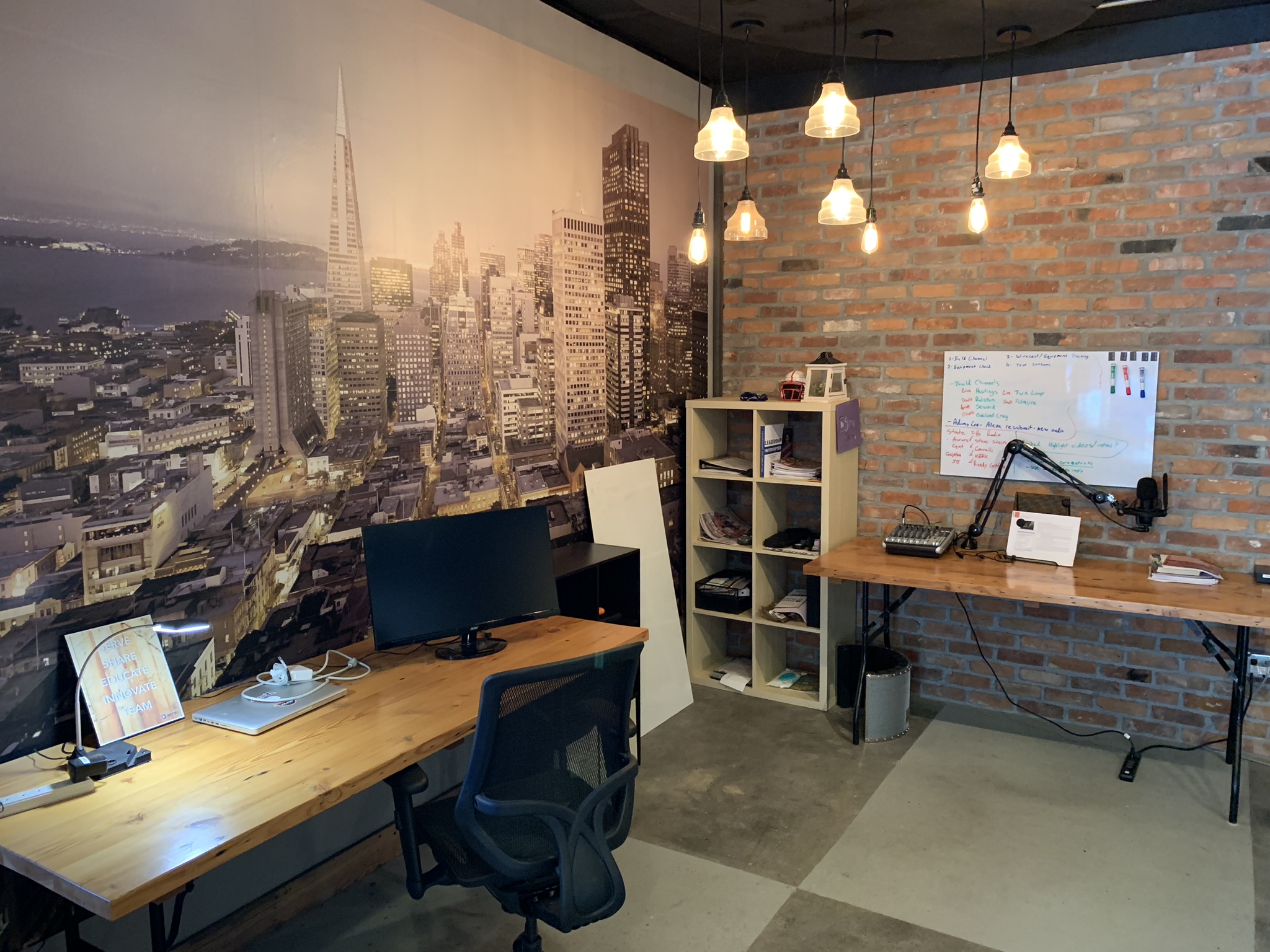 The Heartland Beat was the first outlet of its kind in Henderson, and the feedback was overwhelmingly positive. The Sieberts used Facebook and Twitter to spread the word, and gained a strong following from a community that, like many small towns throughout the state, had always been invested in its school.
"It started out with a simple blog, and through that we had our eyes opened to live-streaming and discovered the technology and figured out the equipment, which was a pain, before approaching the school board at Heartland," Siebert said. "I said 'Hey, would you pay me to live stream all the games for the school, home and away? I'll do all the broadcasting and get some kids to help.'"
The Heartland school board saw a great marketing opportunity for the district, and agreed. Siebert saw an opportunity to spread to other communities.
"Later that winter, we decided to see if we could grow this into an actual business outside of Heartland Beat," he remembers.
It was longtime Heartland Superintendent Dr. Norm Yoder's piece of advice around that time that would stick with Siebert and shift the course of his project.
"He said, and this became the foundation of everything we do, 'If you want to work with schools, you need to make it educational.'"
Schools became the central focus of what Siebert was putting together. And it was Yoder's counsel that led to the early stages of Striv.TV.
"That was the biggest moment and shift in my thinking," Siebert said. "That's when the training I had done previously in my life all came together and clicked."
Sieberts credits Jon Ruybalid, his mentor at the time, and his father for helping him get the young startup off the ground. His idea was taking shape. Now, they needed a name.
"The name 'Striv' came from my wife and some friends of ours," Siebert said. "We took the beginning of 'Streaming' and the end of 'Live', and left the 'E' off the end."
Basically, they just wanted to be cool like Hudl, Siebert jokes. The name stuck.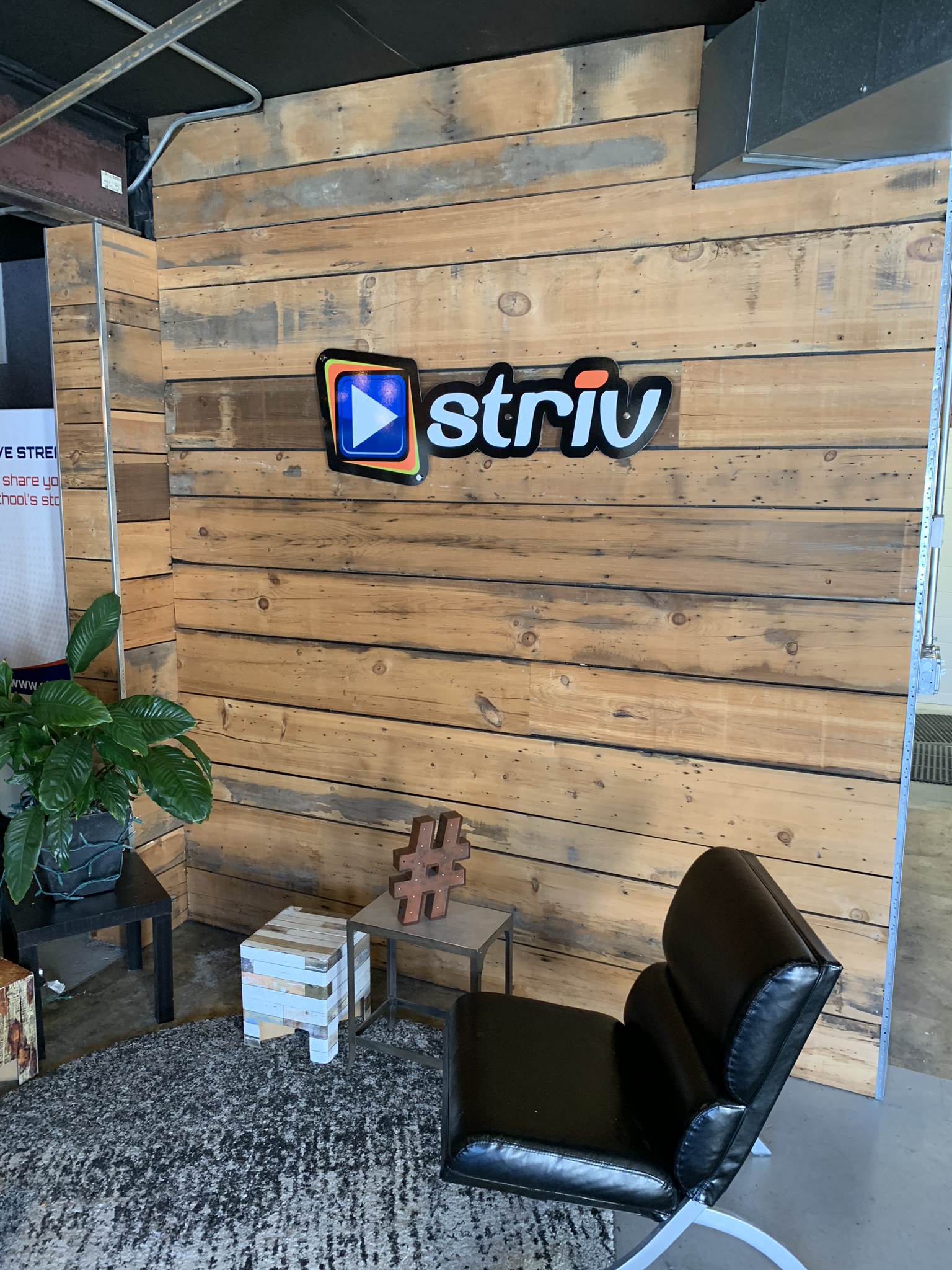 "People will ask, 'Are you Striving the wrestling meet?'" said Grand Island Northwest technology integrationist Heather Callihan. "I always joke and say Striv is a noun, but in our school, Striv is a verb."
About seven years ago, Siebert received approval from Yoder to broadcast the Southern Nebraska Conference basketball tournament in Milford.
"That was our launch, if you will," he said. "We had the logo, the name and this little website. I thought, and I love telling this story because it just reflects my ignorance and being young at the time, but I thought every superintendent in the state was going to call me after that tournament."
His line remained silent. December, as he would learn, isn't the most ideal time to start a service for schools. Sandy Creek Schools was the first to reach out in the spring, and then Dr. Yoder helped line up a meeting between Siebert and York Superintendent Dr. Mike Lucas, who was all in on Striv.
"That changed my life," said Siebert. "I landed a meeting with Aurora, and they came on. Then Thayer Central and Nebraska Christian and High Plains. I learned a ton that spring and realized this was going to be difficult. We were going to have to be patient. We had just had our first child in December 2011, too."
Whoa, Siebert remembers thinking. This was happening. It was time to hustle.
Striv started with six schools in the fall of 2012. Today, more than 100 schools are using Striv. Schools as large as Millard West and as small as Axtell. The live streaming outlet is shrinking the state, but quality is valued far more than quantity.
"We could have gone wider and tried to get as many schools as possible, but we chose to go deeper with schools and we've made a real effort to form those relationships," Siebert said. "We are trying to build something that is going to last a long time."
Siebert has a team full of innovative thinkers at Striv. They work out of their Henderson home base and an office space above Scooter's in Lincoln. They hold workshops and Zoom meetings and keep an open door.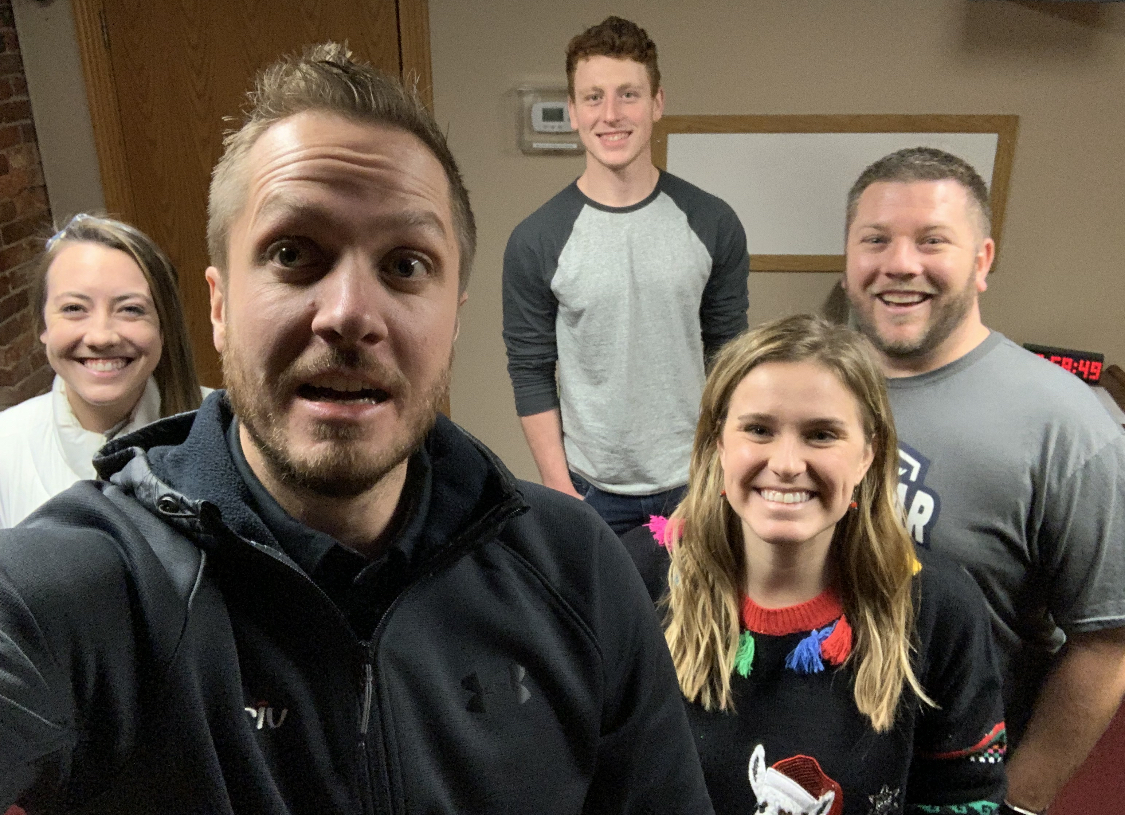 "Taylor and the whole team at Striv is awesome," said Callihan. "He is all about serving schools. He is a servant leader and he is innovative and always on the spot to answer any questions we have. The state is lucky to have him."
The grind hasn't stopped for the folks at Striv. They've dove into new ventures (come back tomorrow to read about StrivU and Class Intercom) and different ways of giving schools a voice. They get a kick out of watching how districts choose to use Striv.
"There is no set template," Sieber said. "Some just stream and some have six or seven people doing their broadcasts. That's the amazing thing. You can make it what you want. We are just there to be the guide."
While Siebert sees Striv as the guide, he sees the story as the priority. The schools play the most important role.
"When you think about a story, there is always a hero and a sidekick making the hero look good," he said. "We are just trying to be the sidekick, because the students and the teachers are the heroes."
*Visit the site tomorrow for Part Three: The Story, the final installment of Striv, Schools and Stories.