Painting Hitchcock County Blue: Through unification, consolidation and everything in between, Falcons soar
Painting Hitchcock County Blue: Through unification, consolidation and everything in between, Falcons soar
By Tyler Dahlgren
Chapter 1: Welcome to Hitchcock County
Staring down consolidation is a spot no school really wants to find itself in.
Death sentence or a lifeline? Each situation is different.
If a school suddenly closes, the small town it serves as a cornerstone for becomes susceptible to vanishing with the building.
On the other hand, sparse resources and dwindling funds don't give schools facing consolidation much of a choice. Sometimes, the hub and pulse of a community can only survive by accepting a lifeline of its own.
"Consolidation is one of the hardest things in education," said Robert Sattler. "You are trying to bring communities together that, for as long as anybody around can remember, have been competing against one another."
Sattler is in his third year as superintendent of Hitchcock County Schools in rural Southwest Nebraska, a district with schools in the neighboring towns of Culbertson and Trenton, which sits just east of Swanson Lake along Highway 34.
For the better part of a decade, from 1999-2008, the county's towns fought tooth and nail to keep their schools standing through unification.
"They felt that if they lost their school, the town was going to die," said John Kershaw, who worked in Culbertson for 35 years before retiring as Principal of Hitchcock County Elementary at the end of last year. "The board wanted to keep a school in each community."
Culbertson and Trenton came together in athletics in 2004 before consolidating fully in 2008. Hitchcock County Secondary School would be located in Trenton, and Hitchcock County Elementary would be in Culbertson.
In the county, there was inevitable controversy, always a part of the consolidation process.
In the schools, there was only resilience.
"Inside these walls, we knew we had to be successful," said Cathy Upton, the district's Title 1 teacher. "Really, we had no other choice but to show the whole area that we needed to be united. Together, we knew we could be successful"
And so they were. Extraordinarily so.
"What they have achieved here throughout the consolidation process is quite incredible," said Sattler. "It's almost unbelievable."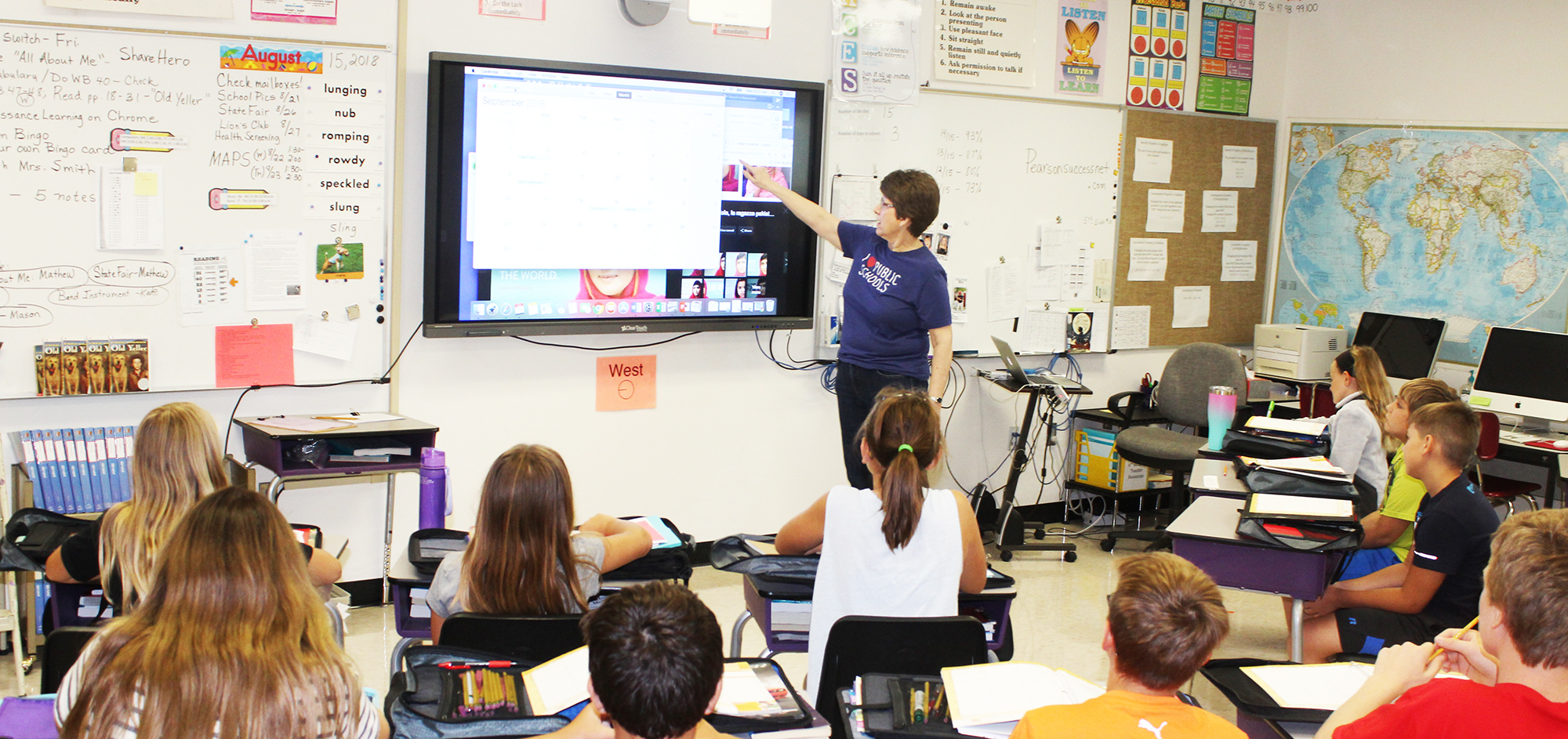 ---
Chapter 2: Instant Gratification
Education is a professional field where gratification often comes with patience. There's moments of fulfillment throughout the course of each day, of course, but the big, memorable ones can be staggered down a long road filled with plenty of peaks and valleys.
"Students come back 10 or 20 years later and tell you they thought you were a great teacher, and that is very impactful," Kershaw said.
Fifth-grade teacher Lori Smith mentions, with pride, a former student now serving in the Air Force, and agrees.
"Seeing those kids make something of themselves, there's no feeling of pride quite like it," she said.
The last seven years, however, Hitchcock County has been garnering recognition in the here and now, and at an unprecedented rate.
It started with the high school's National Blue Ribbon Schools Award in 2011, just three years after the consolidation, and then continued in 2014 when Hitchcock County Elementary was recognized as a National Title 1 Distinguished School.
On both occasions, the schools hosted the governor for the ceremony. Dave Heineman came to Trenton in 2011, under the leadership of then-superintendent Mike Apple, and Pete Ricketts ventured to Culbertson in 2015.
Two remarkable honors for a district that had just navigated its way through murky waters, but they weren't done quite yet.
Hitchcock County Elementary was nominated for a Blue Ribbon Award in January, and school officials recently found out that it's time to get the celebration planning committee back together.
"As Tom Petty said, the waiting is the hardest part," said Kershaw, who was ecstatic when he finally heard the good news. "I couldn't wait to go tell Rob and the board. It is such an honor."
For new principal Mike Tines, who has spent the last 20 years in the district teaching physical education and coaching basketball, the 2018 Blue Ribbon Award is a springboard of sorts into his first full year.
"It reinforces what we're doing here and all the hard work we've put in," he said. "The recognition really boosts the moral."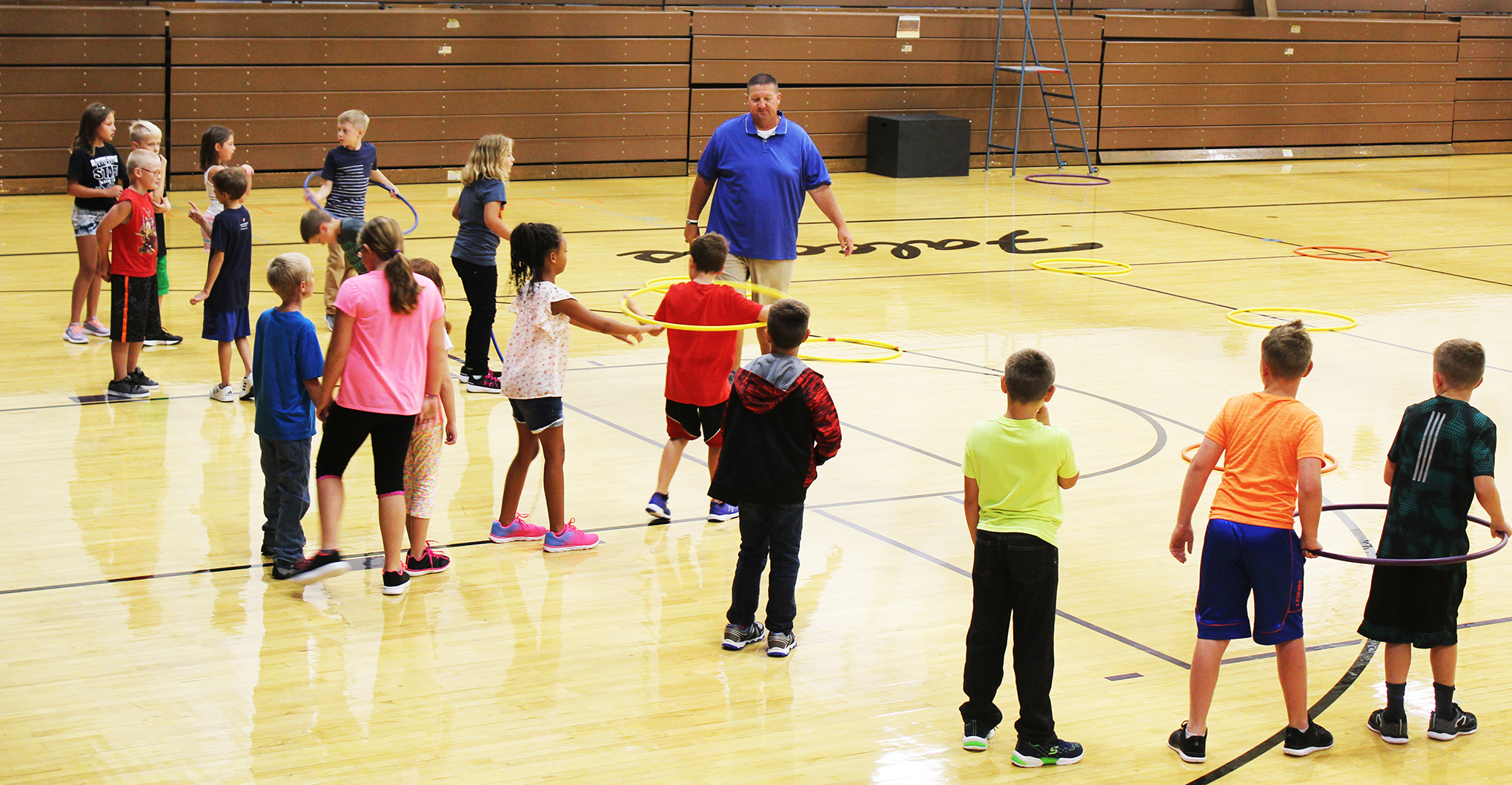 ---
Chapter 3: Developing a Culture
At Hitchcock County Elementary, being smart is cool.
A Title 1 school, the poverty rate is high, but teachers don't view that as a hindrance. The school's ability to rapidly close its achievement gap was one of the reasons it was recognized four years ago, and they did so with a supportive culture and innovative practices, including the implementation of Positive Behavior Interventions and Supports (PBIS) nearly 11 years ago.
A proactive approach to developing a social culture and behavioral supports that tend to students' social and emotional needs, PBIS has been the baseline of Hitchcock County's surge.
"It's key to academic success," said Sattler. "You have got to have behavior under control. If you make it school-wide, it just flows and embeds itself into the culture."
It was one of the first things Sattler noticed when he interviewed in Hitchcock County. "Everybody was on board, fully bought in and on the same page," he said.
It took time to get to that place, Kershaw pointed out.
"It was a big time commitment," Kershaw said. "It took some kind of effort, but I think it helped bring staff together and created a family atmosphere."
Smith was a charter member of the Hitchcock County PBIS team. The school's motto is SOAR. Safety first. Offer yourself. Accept responsibility. Respect for yourself and others.
She is willing to bet that most, if not all, of her students know it by heart.
"Anywhere we go, we always get complimented on how well our kids are behaved," Smith said. "I always credit that to PBIS. We focus on positive behavior rather than negative. We reward the kids that don't get in trouble. We reinforce and reteach the kids that haven't hit expectations."
Tines said the set of school-wide expectations are posted everywhere. It's key to be more proactive than reactionary when addressing behavior and establishing culture, which led to this year's installment of PBIS practices in early childhood (preschool, kindergarten and first grade).
"We have signed up to be one of the pilot schools for early childhood PBIS," Tines said. "We went to some training with our first, second and third-grade teachers on an in-class behavior game that we are going to implement in those classrooms this year. Next year, fourth, fifth and sixth-grade teachers will get training."
The next step is involving parents more frequently.
"That is our next goal," he said. "Part of PBIS is bringing it into the community, and into the homes of our students. We have sent pamphlets home on how to implement PBIS in your house. It's part of the process from the beginning, to get them involved. Parents are also encouraged to attend pep rallies and to join in on celebrations."
The community is on board too. The Hillside Perk, a locally owned restaurant which looks out over the elementary school, provides rewards in the form of delicious cookies and another local store chips in pizza coupons.
"They are really willing to help with this and to support our kids," Smith said.
The school also has a program they call Falcon Families. Each staff member has a group of students, K-6, which they meet with every other Friday. Daily consistency develops between teachers and students.
"We have them all the way through, so we get to form a nice connection with the kids," Smith said.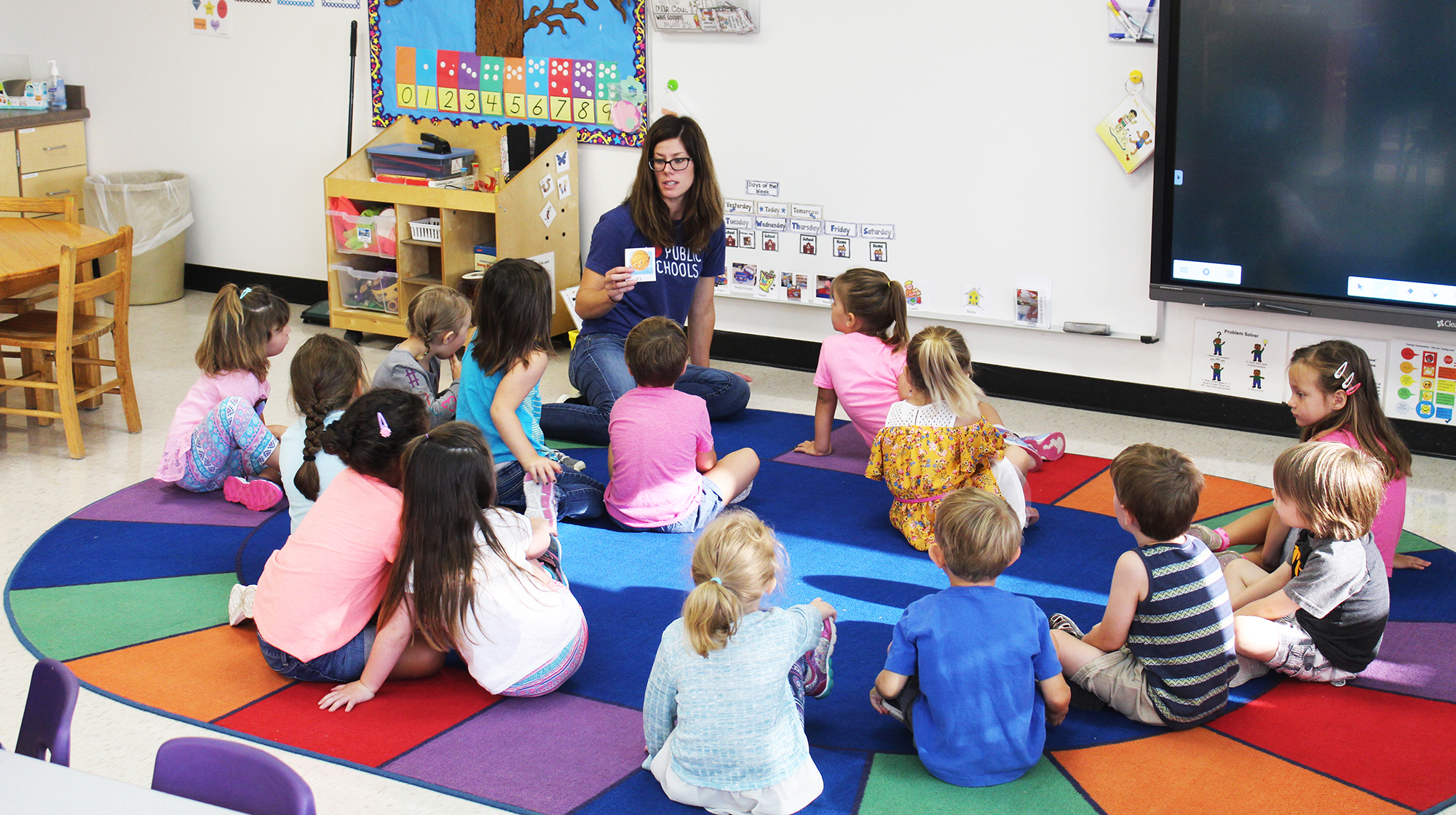 ---
Chapter 4: A Piece of Advice
Seventeen years ago, Tines, now a principal sitting in his new office, became the head basketball coach at Culbertson.
His first assistant?
Kershaw, the man sitting across the room which, coincidentally, used to be his office, too.
"He has taught me a lot of lessons," Tines said of Kershaw. "We worked together as teachers. We coached together. In a lot of ways, he has helped me get ready for this position."
Over time, the two formed a friendship. In recent years, Kershaw included Tines in much of the day-to-day action that comes with being principal of an elementary school.
"It has been a really good relationship," Tines said. "I have had some ideas and he'd say 'Hey, I've been down this road and it didn't work out quite so well for me, so you might want to try it differently.'"
For Sattler, appreciation towards Kershaw and his work the past three years flows strong. It helped him make the transition from Kansas to Hitchcock County as seamless as possible.
"They were lucky to have John here, because he is a very good leader," Sattler said. "They are lucky to have Mike now. He will do a great job, in part because he was mentored by John."
Kershaw knows that the school is in good hands with Tines, and offers his friend one last piece of advice.
"Just remember to always put the students first," he said. "There are times when you may not be very popular, but if you are doing the right thing, that is what is important.

---
Chapter 5: Hitchcock County, A Special Place
In the midst of the unification and consolidation process, Kershaw saw his childrens' friends head to bigger schools in the area.
His four kids didn't really have that choice. They were staying put.
"I made them stay here," he said with a laugh. "And they loved it. They got to experience everything, and it makes you a better human being to be able to do all that you can do."
Teaching runs in Kershaw's family. His mom was a teacher. His aunts were teachers. He had an uncle that was a professor. His grandma was a teacher. Naturally, he followed the same path.
"I went to a small school, and that is where I have always wanted to be," he said. "I know some people, they want to start in class D, C, or B and then work up to an A. I never had that desire. I'm at home in a small school."
Upton grew up in Trenton, where she attended school K-12, and then left for 10 years to start her teaching career. When her father passed away, she felt she needed to move back to be there for the family farm.
She interviewed with a principal that was her high school band teacher, and she's been in Hitchcock County ever since. There's something special about rural Nebraska.
"We are getting kids and grandkids of all the people we have known all of our lives," she said. "To get to see those familiar faces come in the door on the first day of school is a pretty special feeling."
For Tines, this is exactly where he always wanted to be. Growing up in tiny Venango, Nebraska, he developed relationships with all of his teachers and knew he one day would coach and teach in a similar environment.
If he ever had children, he wanted their experiences to mirror his.
"I have five kids now, and no reason to go anywhere else," he said. "This is where I envisioned my family growing up, and this is right where I want to be."
One of Kershaw's first students 35 years ago, Smith feels the love her community has for its school. She's only seen that passion for education grow throughout her teaching career.
"The kids know all of the teachers and the teachers know all of the kids," she said. "I have two daughters in high school right now, and it is a safety net knowing they are being taken care of. My oldest went through K-12 here and she is now teaching. Productive students come out of here."
Those four are engrained into the community. The superintendent, by comparison, is a relative newbie to Nebraska, but Sattler has been thrilled with his experience so far.
"There are good teachers and good administrators here, and the state department has been very helpful," Sattler said. "I have good mentors here already. There are tremendous supports for public education in this state."
Hitchcock County Schools, with buildings in Culbertson and Trenton, is home to not one, but two Blue Ribbons.
"I'm hoping we win it again," Sattler said.
Around these parts, Falcons soar high.
So who would bet against them?