The OWLS on Campus: ESU 16 program built on partnerships helps prepare students for bright futures
The OWLS on Campus: ESU 16 program built on partnerships helps prepare students for bright futures
Monday, December 13, 2021
By Tyler Dahlgren
The weight room overlooking McDonald-Belton Gymnasium is a busy place on the campus of Mid Plains Community College in North Platte, a hub where iron is tossed and sweat is spilled.
Renovated into a state-of-the-art facility in 2014, it's also a place where relationships are formed. Lifting instructor Camden Grasmick, known to the Knights he trains and everyone else around campus as Sarge, has overseen it all the last five years.
He's already there on a Tuesday morning in early December, the first bone-chilling day of the winter, when the three OWLS come barging through the gymnasium doors. Each morning, he hears Alex, Savannah and Camden rushing up the building's stairwell. It's impossible for Sarge to suppress a smile.
This is his favorite session of the day.
"Giving them an opportunity they wouldn't otherwise have, making them feel comfortable and teaching them to lift and to work out just like anybody else, that's a great way to start any day," said Grasmick, a member of the MPCC adjunct faculty and a 2011 graduate of Leyton High School. "It brightens their day and gets them ready for the real world. This program is a really neat thing."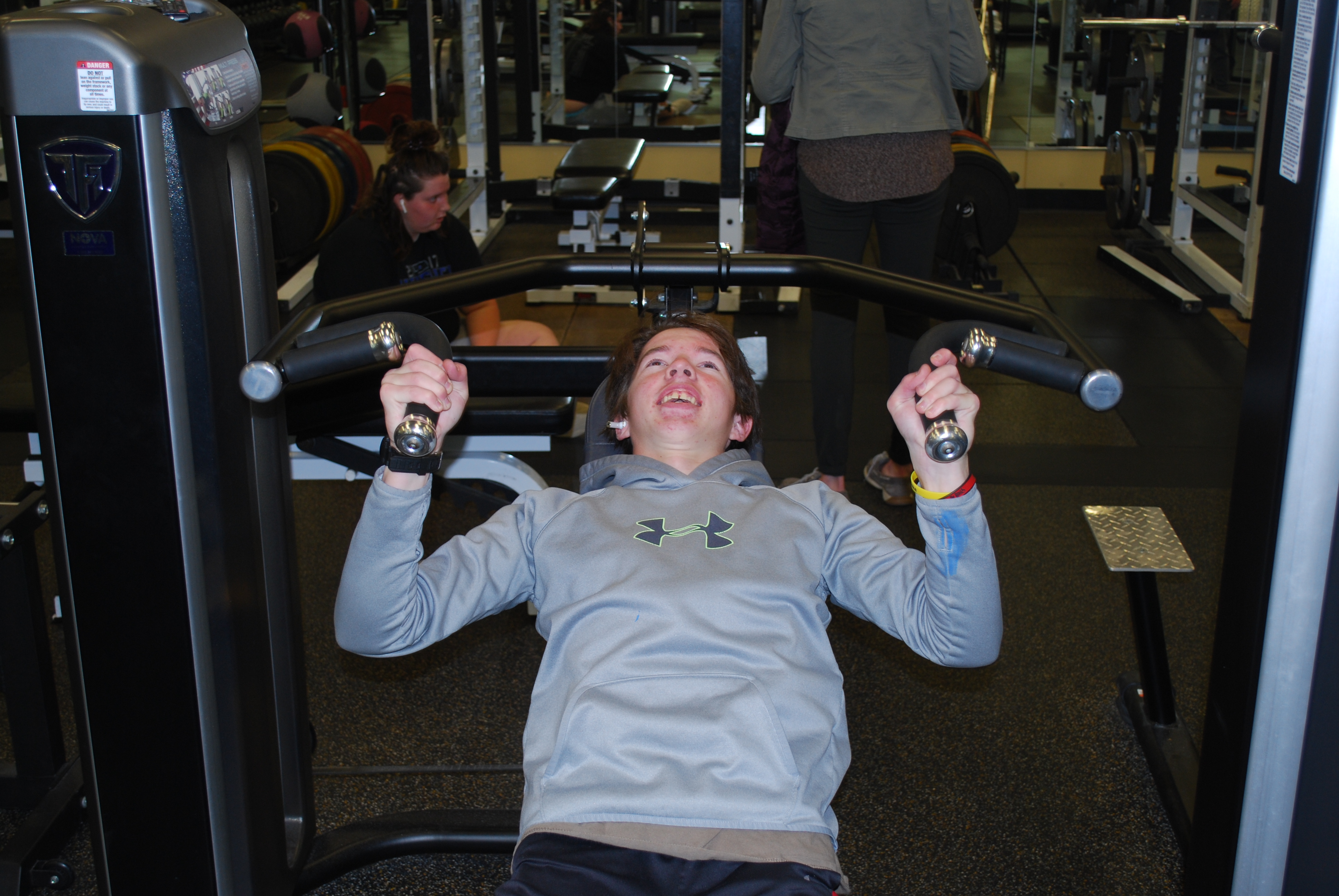 Opportunities With Life Skills (OWLS) got its start in 2015, developed by ESU 16 and fueled by partnerships with its school districts and Mid Plains Community College to help 18-21 year-old students with special needs transition into adulthood.
"They feel like they're in college," said ESU 16 paraeducator Rhonda Chada. "They go to the cafeteria, they chat with their peers and make friends. Everyone is very inclusive here and they're just part of the college. It's a great experience for them."
Though Chada has been in her role for 35 years, she hasn't seen a program like OWLS, which operates on collaboration and community and care.
"Years ago, when kids were 18 to 21, they'd basically just sit in a room," Chada said. "This is transitioning them to get ready to go out into the world. I have seen so many changes in special education through the years, but OWLS is really special."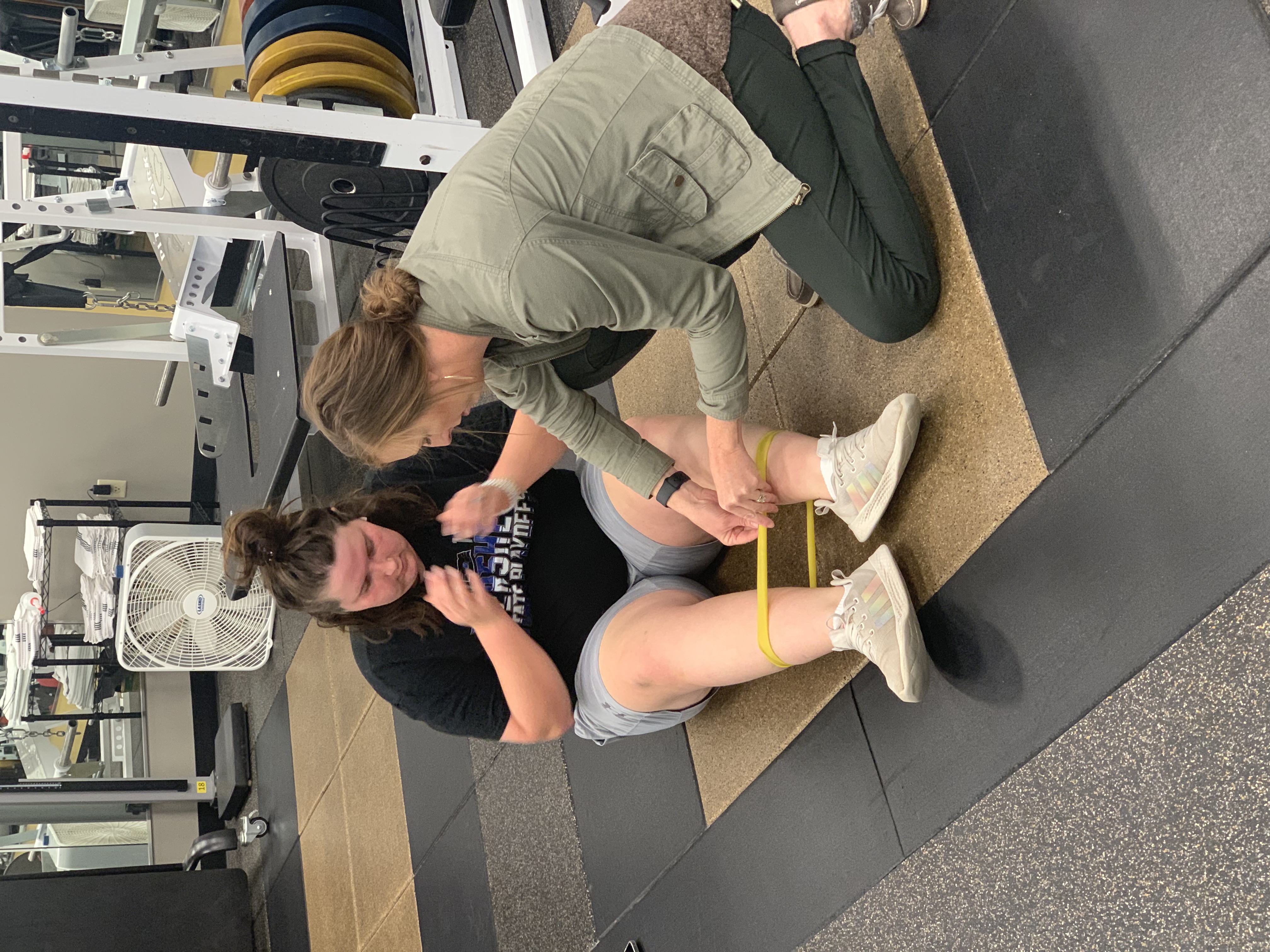 It's special, to the ESU, MPCC and the school districts who bus their kids to the campus each morning, because of the young people it serves. The 2021-22 crew is a trio bursting with personality and infectious energy. Alex Mundt and Savannah Schwager are 19-year-old graduates of Hershey High School. Camden Jehorek is a 16-year-old sophomore from Brady. Together, they tackle the day.
"Each group of students is special, that's the grandma in me, but this year's group really is just a lot of fun," said Chada.
Mundt is the funny one. The 2019 Hershey Homecoming King lights up any room he's in. He takes his workouts serious, because he one day wants to detail combines for a living and those steps are no joke. If you ever cross paths with Alex Mundt you'll remember it forever.
"He's always smiling," said Dylan Davis-Mack, a recent Mid-Plains graduate who helps Sarge in the weight room. "Alex will come up to you around campus just to say 'Hey', and that's always a bright spot in the day."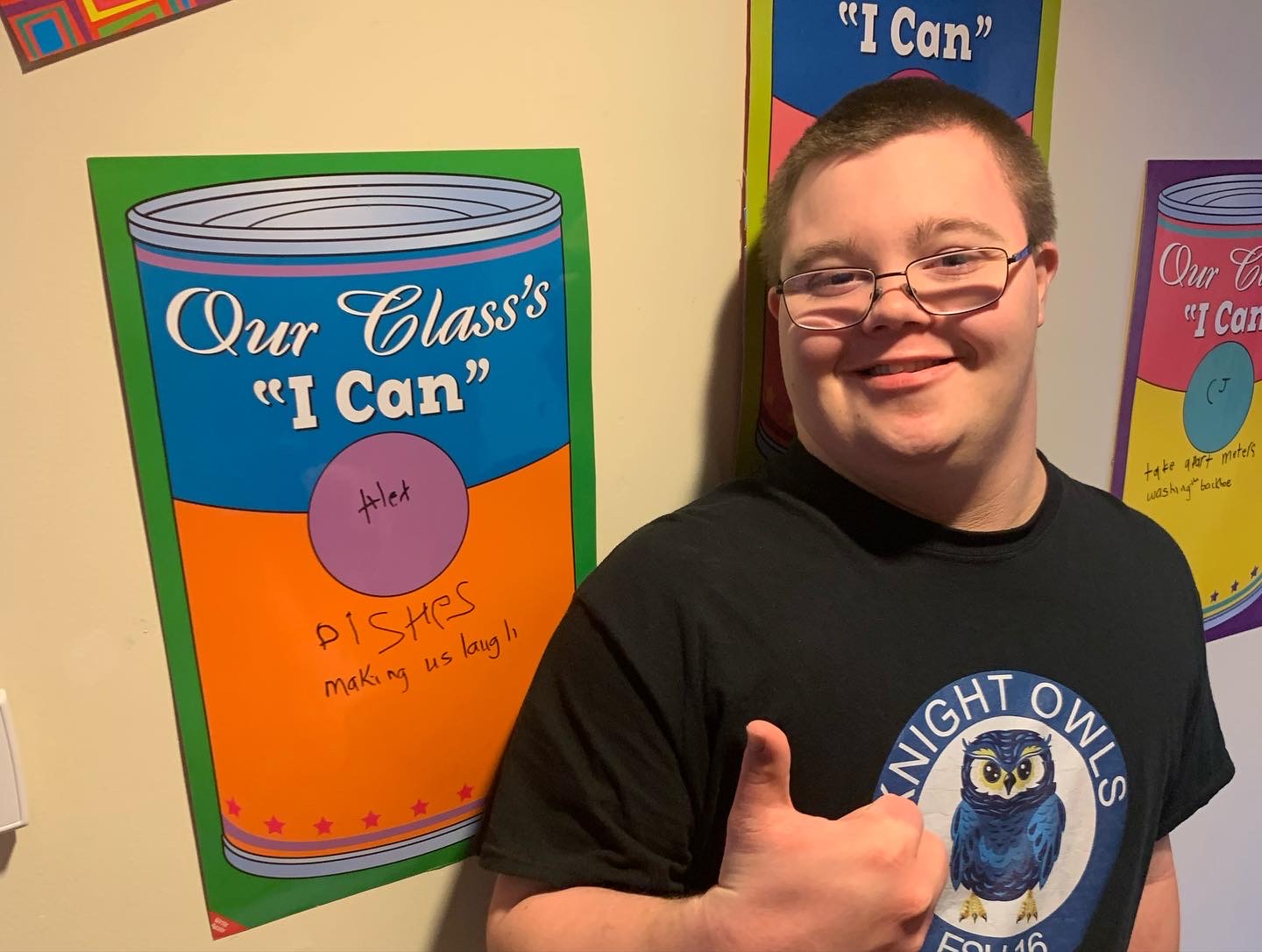 Schwager is the determined one. She's used the life skills learned every day on campus to flame an entrepreneurial spirit, starting her own dog-walking business. Savannah loves riding horses and wants to be a veterinary technician one day.
"Savannah loves doing anything that is going to help her ride her horse better or run faster," said Grasmick. "She will jump on the scale and get really excited and say 'Hey, I lost two pounds today!' It makes you feel happy."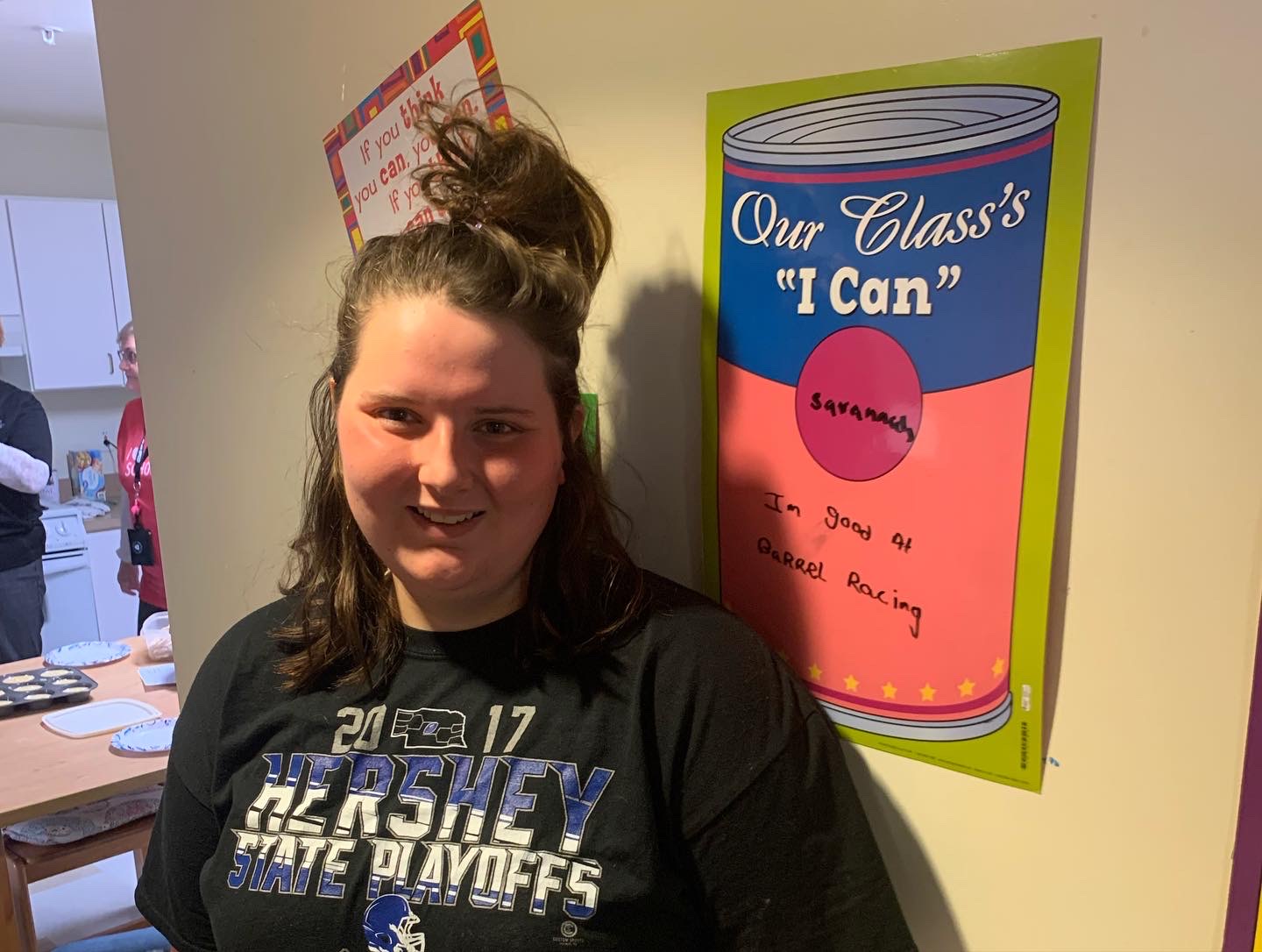 Camden goes by CJ and is the youngest one. He's quiet at first, but is friendly and smart and, like his two OWLS peers, incredibly focused. He plays basketball and football and gets after it in the weight room, approaching everything with enthusiasm.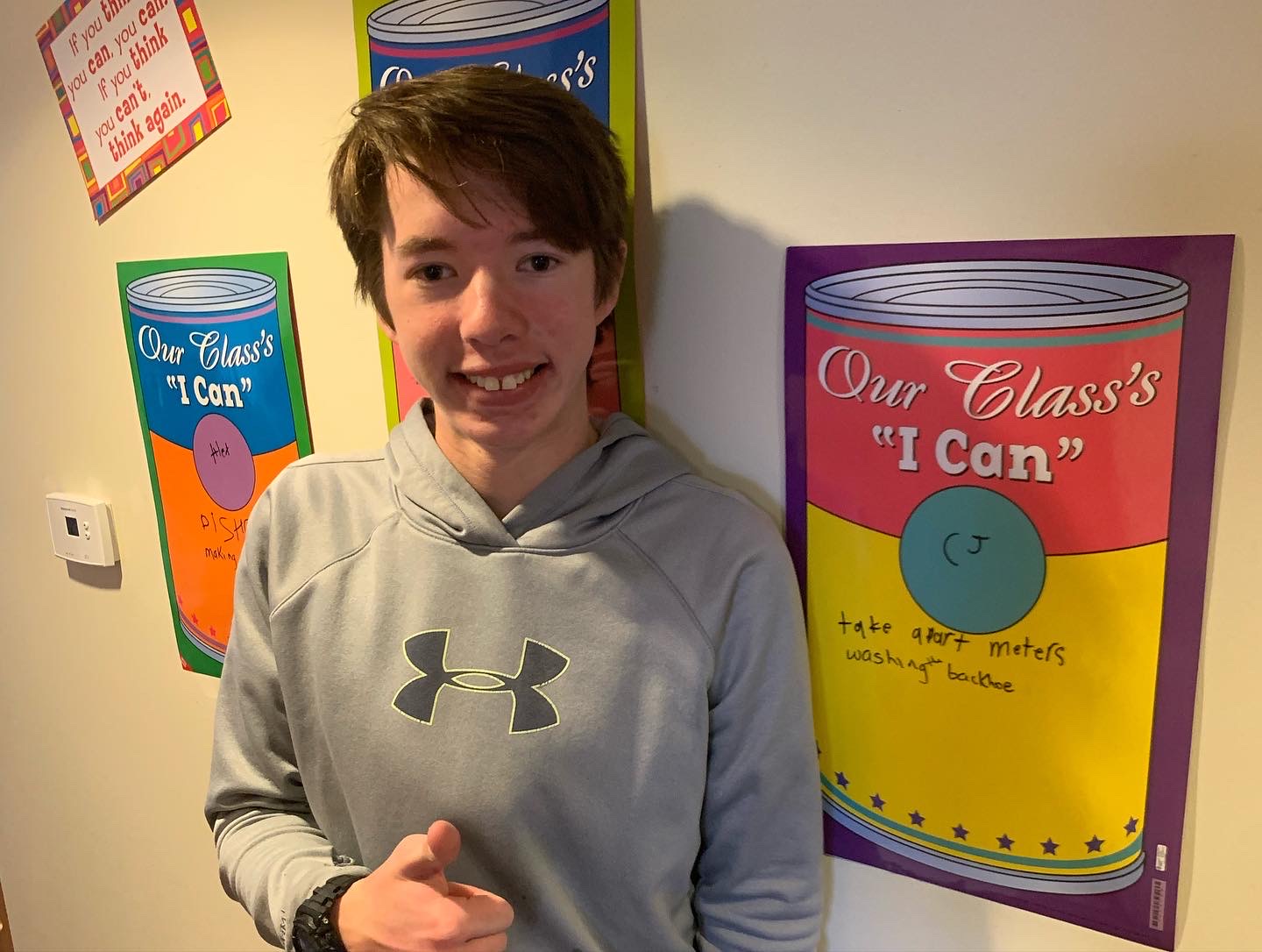 They're all growing together. That's one huge advantage of a program like OWLS for kids from small, rural communities. The camaraderie.
"These kids have a relationship with each other, they're truly included, and that grows their confidence," said OWLS teacher Laurie Vak, who meets the students in their dorm room headquarters on the north end of South Campus before their daily morning stroll to the gym (a once-reluctant walk that has become an excited sprint). "They want to work and be a part of the community. This is one of their first opportunities to be around kids like them, and they shine."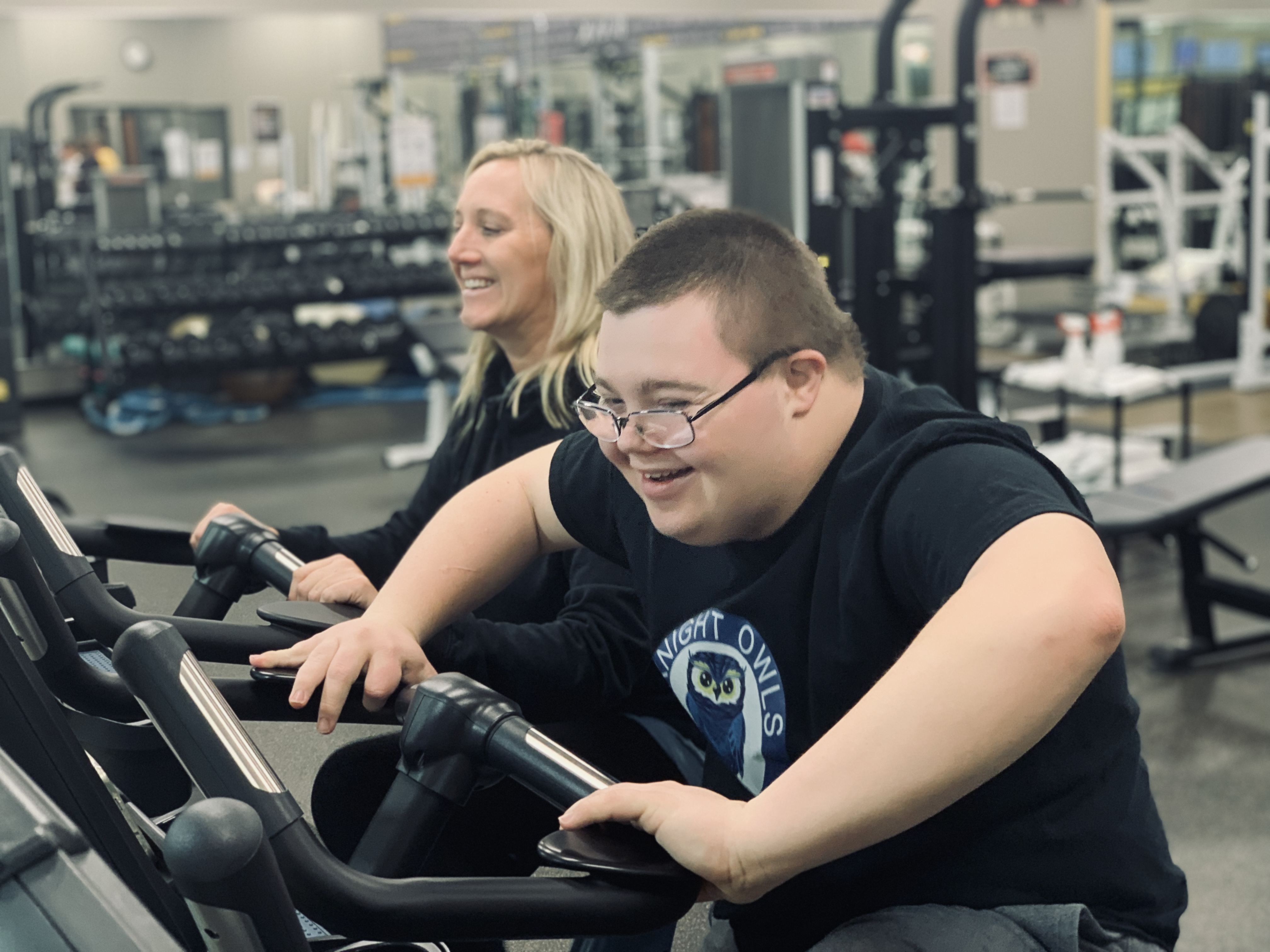 Mid-Plains absolutely loves having the OWLS on campus, where everyone embraces the students as one of their own.
"This partnership is important to our institution," said Career Placement Coordinator Amy Sabatka. "It exposes the students to college and shows them that it's not just for certain people, that they belong here. For our students, it's good to get to learn from others outside of the college community."
Molly Walz serves as ESU 16's Director of Special Services and said the goal of the program is to instill healthy lifestyles, life-based and work-based skills that will carry the OWLS into adulthood. They focus on communication, time management, social skills and engage with the community and college to provide real-life job opportunities.
"The college campus has been so welcoming," Walz said. "Even helping with lining up some of those job sites right here on campus. I love having the program on a college campus."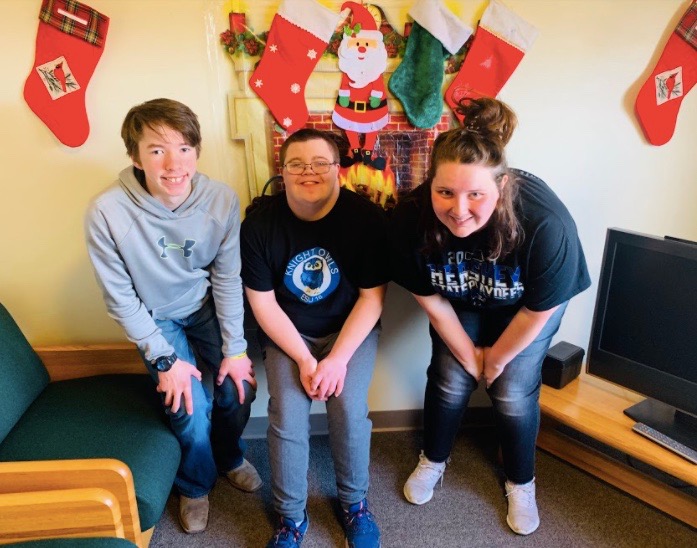 The OWLS help in the cafeteria on Mondays and venture into the community once each week, volunteering at places like North Platte Kubota and the D&N Event Center, where a former OWLS student now works and supervises Alex and CJ.
After their Tuesday workout, the OWLS race back across the campus to their dorm room, which has been decorated to fit the festive season. It's almost lunch time, and Nebraska Extension Educator Brenda Aufdenkamp is there ready for another cooking lesson. Oh yeah, the OWLS can cook, and their culinary repertoire is always evolving.
"Their skills are just great," said Aufdenkamp, who helped Alex, Savannah and CJ earn their food certifications through the ServSafe Food Safety Program earlier this year. "They show up, they're dependable, and they do everything with a smile."
On this day, the OWLS are decorating Christmas cookies while a pot of green chili simmers on the stovetop. Their palates have expanded considerably this year. Alex, for example, was even pretty fond of some lentil tacos a while back.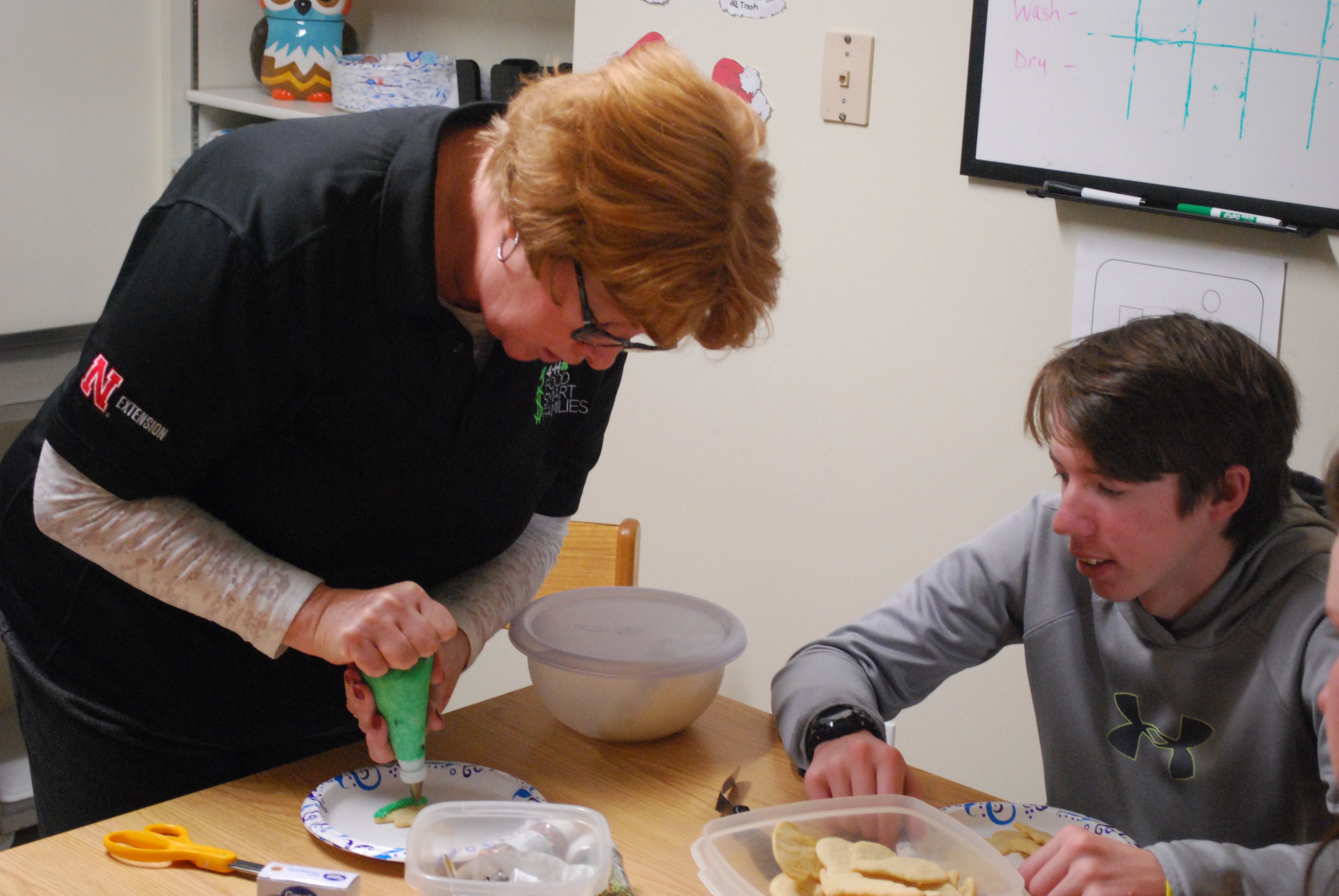 "I love these guys," Aufdenkamp said while the OWLS worked hard and the kitchen filled with laughter. "They want to learn and perfect their food preparation and nutrition skills. These are going to be our future neighbors, and that's what excites me. I want them to buy the house next to me when they grow up."
Aufdenkamp isn't the only regular visitor. Various staff members from ESU 16 swing by often, as do others from the community. It's an all-hands-on-deck kind of program, and, with so many moving parts and so many highlights, it's easy to lose perspective on just how far the students come in such a short period of time.
"It feels like you haven't done a whole lot, but then you think back and it is kind of eye-opening," said Vak. "And there's still a lot to do, too. That's the exciting thing. The future, for these kids and for our program, is full of potential and possibilities."
There are three OWLS this year, but that number fluctuates from year to year. Conversations start when students are around 14, said Walz, about what a student's transition into adult life will look like and if the program is suited to their needs. At their graduation ceremonies, future and current OWLS are announced as Mid-Plains Community College bound.
"When they're answering questions from their friends about the future, they can proudly say 'I'm going to Mid-Plains,'" said Walz. "It doesn't make them sound different. That's how it's announced at graduation, which is just so cool."
In fact, pride spills out of all sides of the OWLS program. With kids like these, how couldn't it?
"This program has such a special place in so many people's hearts," said Walz. "You can truly see the point, the goal and the progress right before your eyes."