New Beginnings: A game-changer in mental/behavioral health services, ESU 13's Panhandle Beginnings is a life-changer for students
New Beginnings: A game-changer in mental/behavioral health services, ESU 13's Panhandle Beginnings is a life-changer for students
By Tyler Dahlgren
The celebration was already overdue, so the organizers behind the ribbon-cutting and open-house for ESU 13's Panhandle Beginnings Day Treatment made sure the ceremony wasn't subdued.
Housed in the Carpenter Center, a facility tucked between Scottsbluff and Gering, Panhandle Beginnings and its therapeutic treatment services are available to youth with behavioral or mental health concerns.
A vision brought to life through collaboration, plenty of perseverance and a $2.1 million grant from the Sherwood Foundation, Panhandle Beginnings is a game-changer in the quest of Panhandle schools to reach and serve ALL students. ESU 13 always aims to broaden the scope of its services (we featured the district in the middle of the pandemic as a part of the Service Units Support Series: Read!), and the new day school might just be its most impactful venture yet.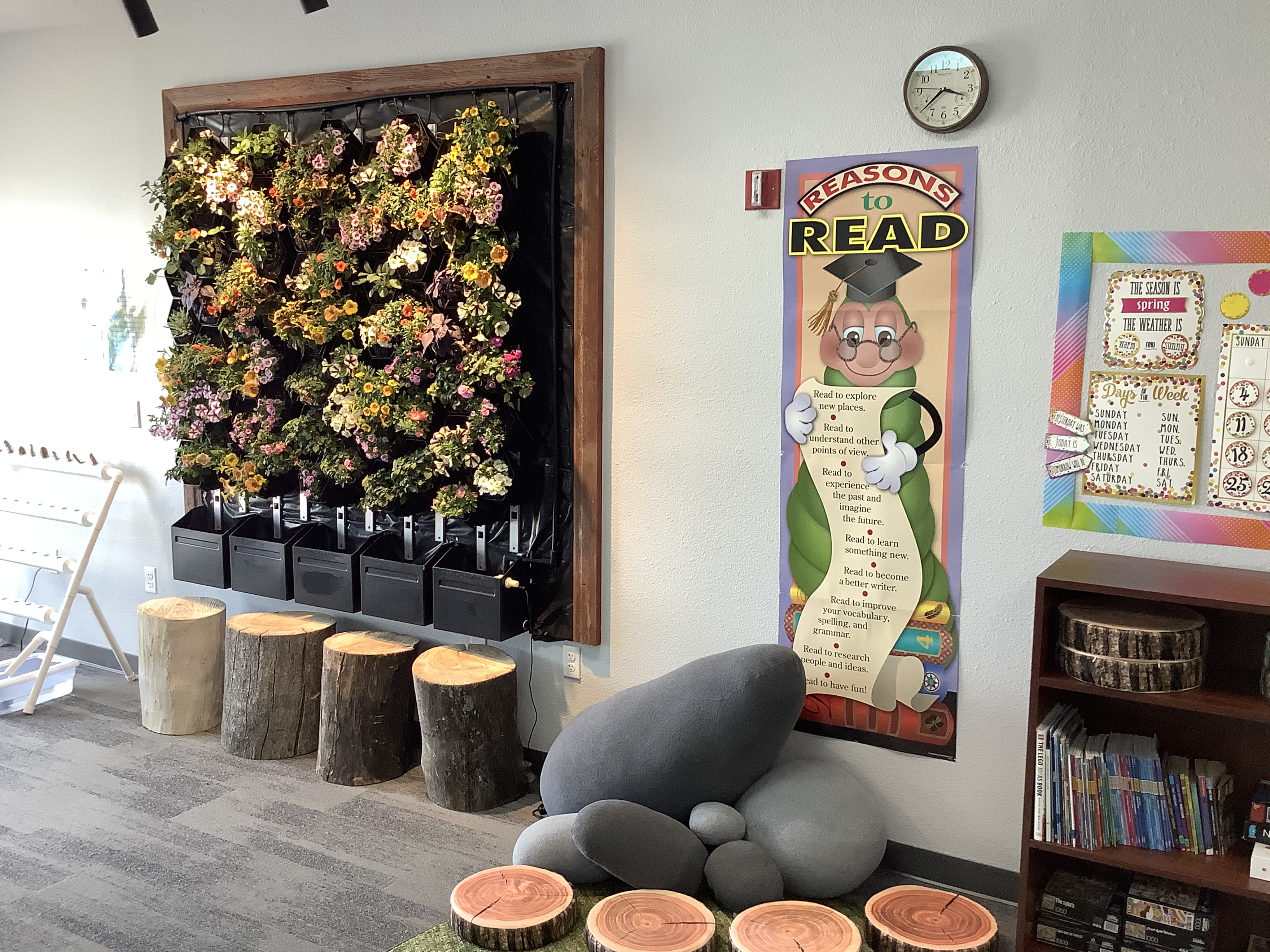 School districts across Nebraska continue to see an increase in mental and behavioral health needs. To bring Panhandle Beginnings to fruition it took all hands-on-deck, and ESU 13 worked side-by-side with its schools and various community agencies along the way.
"The local collaboration was essential because, unfortunately, with the exception of Senator (John) Stenner and the Sherwood Foundation, there really hasn't been any more state support of this," said Scottsbluff Public Schools Superintendent Rick Myles, who addressed a large crowd in the gymnasium before the ribbon-cutting ceremony. "I know there are plenty of competing interests, but I think this needs to rise to the top because it truly is a life and death situation for many of our communities and many of our schools."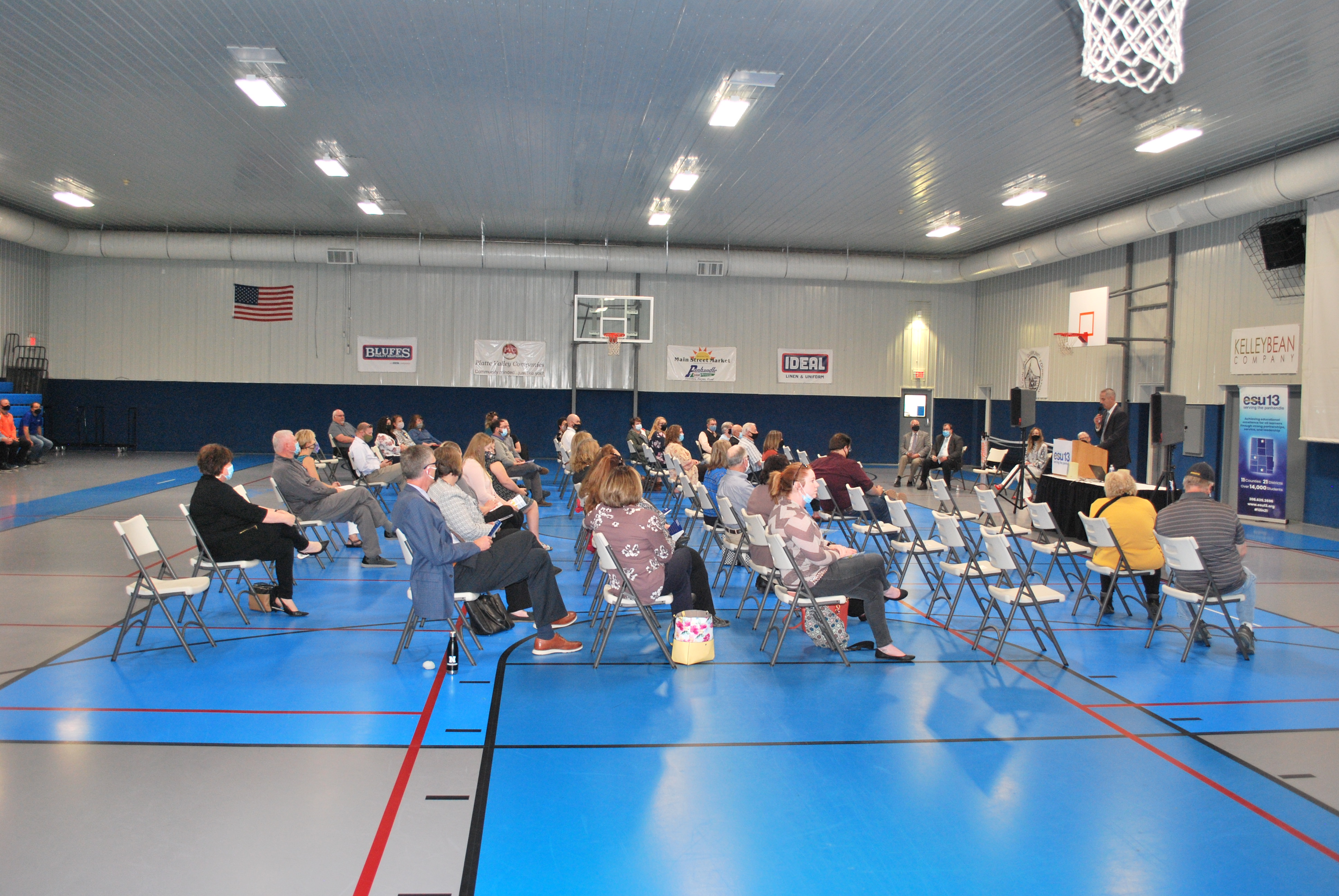 The center is innovative in both the structure and construct of its space and the techniques and practices used by the built-in mental health professionals inside it.
"It takes an amazingly talented team to do the work we do here," Dr. Katie Carrizales, Director of Mental and Behavioral Health for ESU 13, said in her address.
Therapy in an educational setting, with individualized lessons and plans that support social-emotional awareness and aim to promote personal growth. In here, no student is left behind.
"It's a real demonstration of how people who face challenges in their lives didn't choose them," said Myles. "Typically, there are circumstances in their lives that have made things difficult. For kids, their success is so much dependent upon the environment in schools, and that's in any community. This is our way of saying, 'We care about all kids. We're here to help you all.'"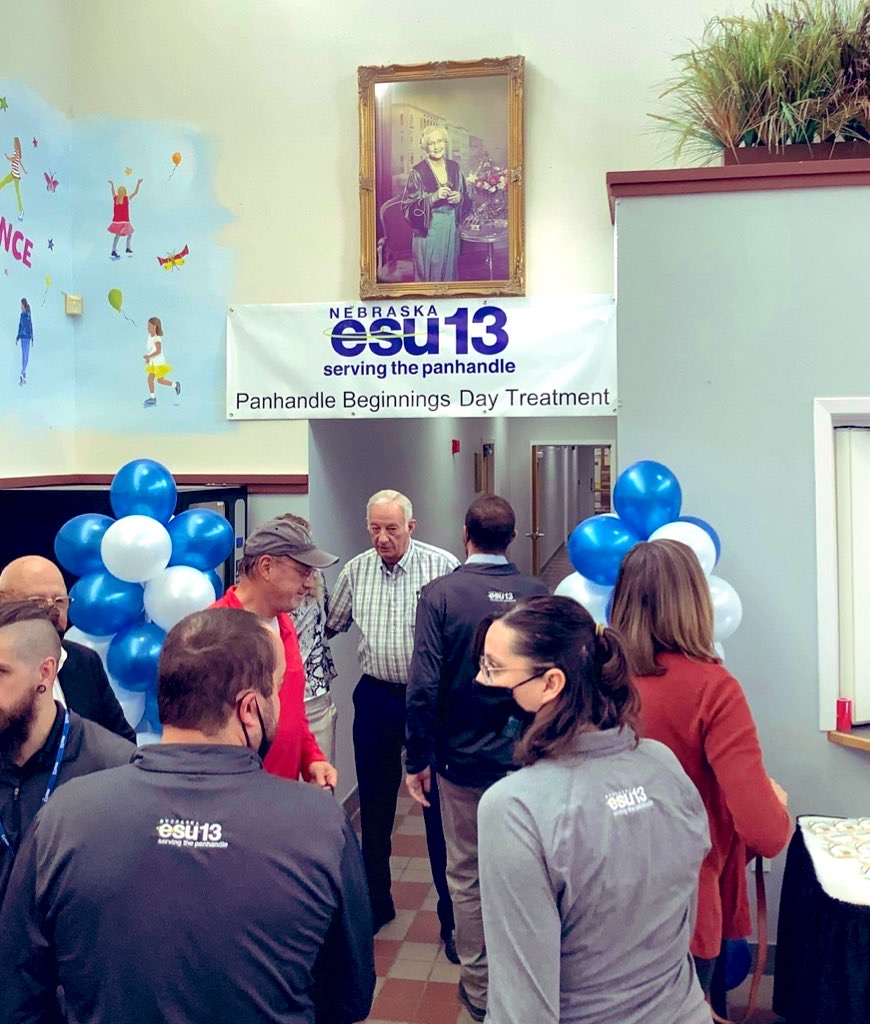 ESU 13 serves 21 school districts across 11 counties, and though students have been receiving supports since this fall, Wednesday was the first opportunity for ESU 13 to welcome in the community, whose support was paramount in getting the center up and running. Opening remarks were made by ESU 13 Administrator Dr. Andrew Dick, Dr. Carrizales, Myles and Nebraska Commissioner of Education Dr. Matt Blomstedt, who praised the collaboration and commitment of those in attendance.
"There's been an increase in advocacy from schools to ensure that there are social-emotional and behavioral health supports out there, and that's good," Blomstedt said. "This is a credit to all of the school districts and to ESU 13 for finding a way to get it done. It's helpful, I think, and it becomes a model that they've structured their service unit and their supports around."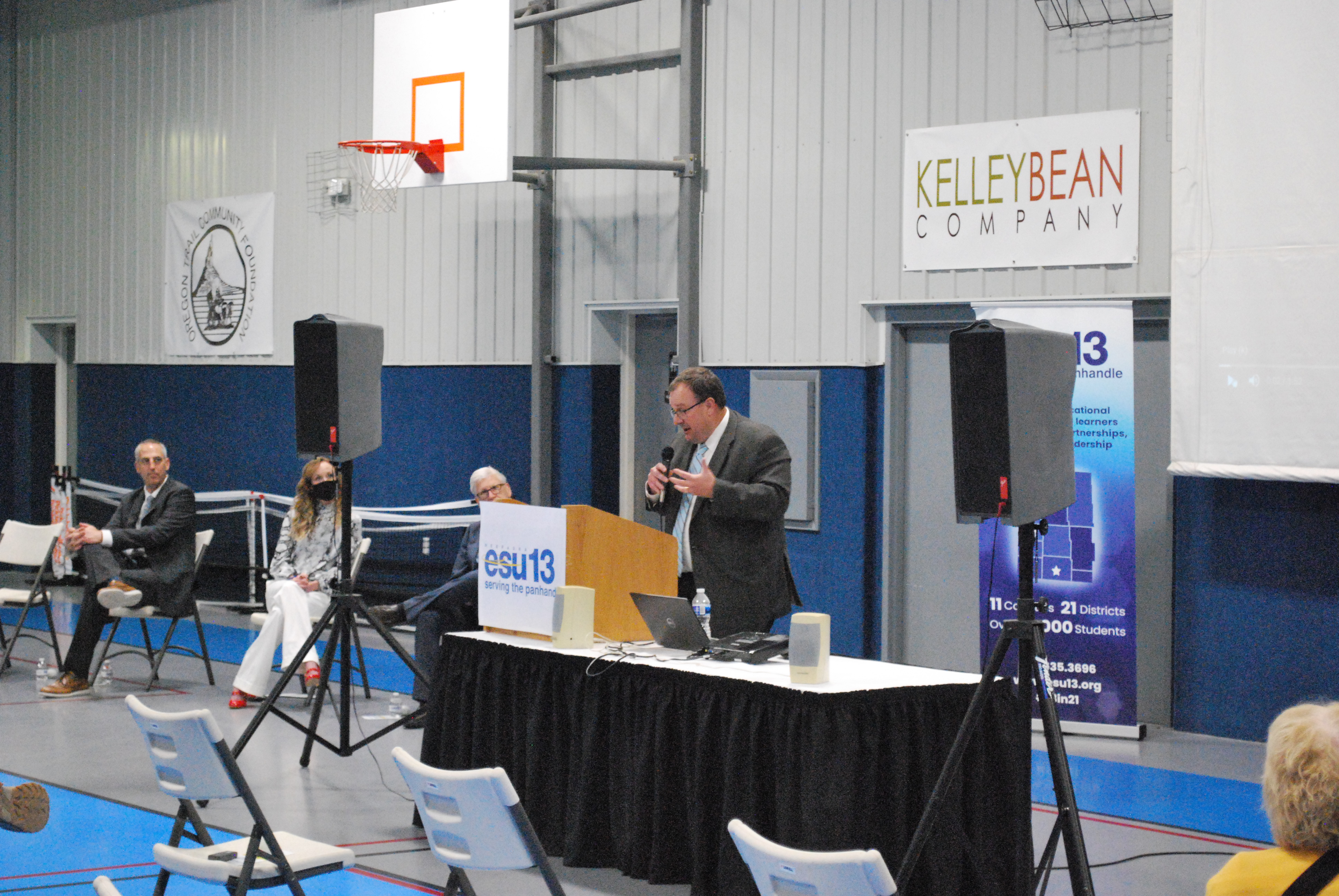 This year, Panhandle Beginnings is serving students in grades 5-8, but that will expand greatly in the future, with kindergartners to 21-year-olds eligible for support. In addition to Day Treatment and Day School, Panhandle Beginnings will also offer Intensive Outpatient Program services.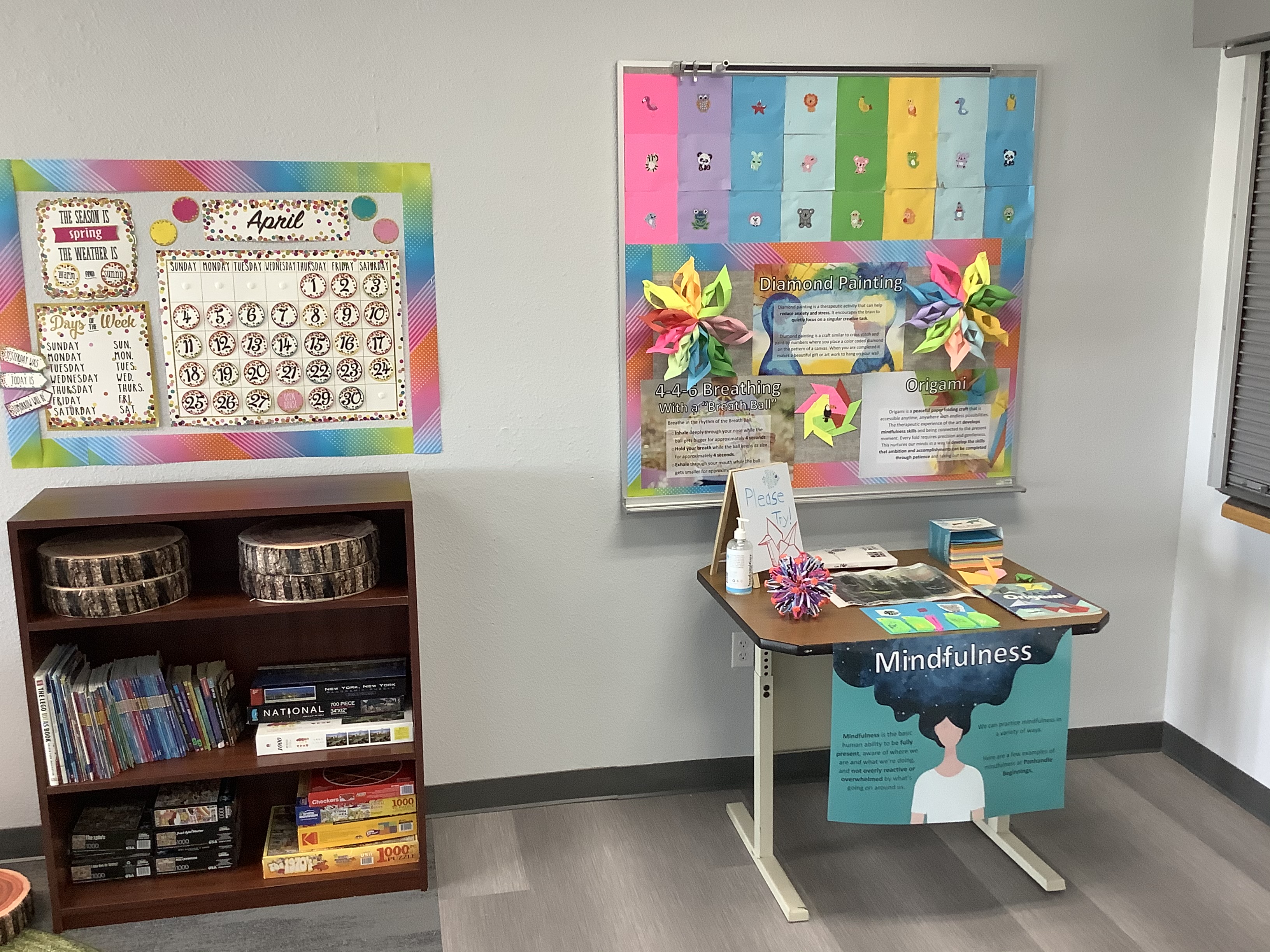 Construction of the center was completed in August, and just a couple months later ESU 13 was awarded a $5,500 grant from the Snow-Redfern Foundation. Those funds were used to enhance the therapy rooms in the center, including the art, sand tray and play therapy rooms, and to purchase individualized supplies for the specific needs of students.
After the ribbon was cut, ESU 13 staff stepped aside and allowed the community to pass through. They went down the hallways and trickled into classrooms, eager to learn more about this innovative and life-changing place.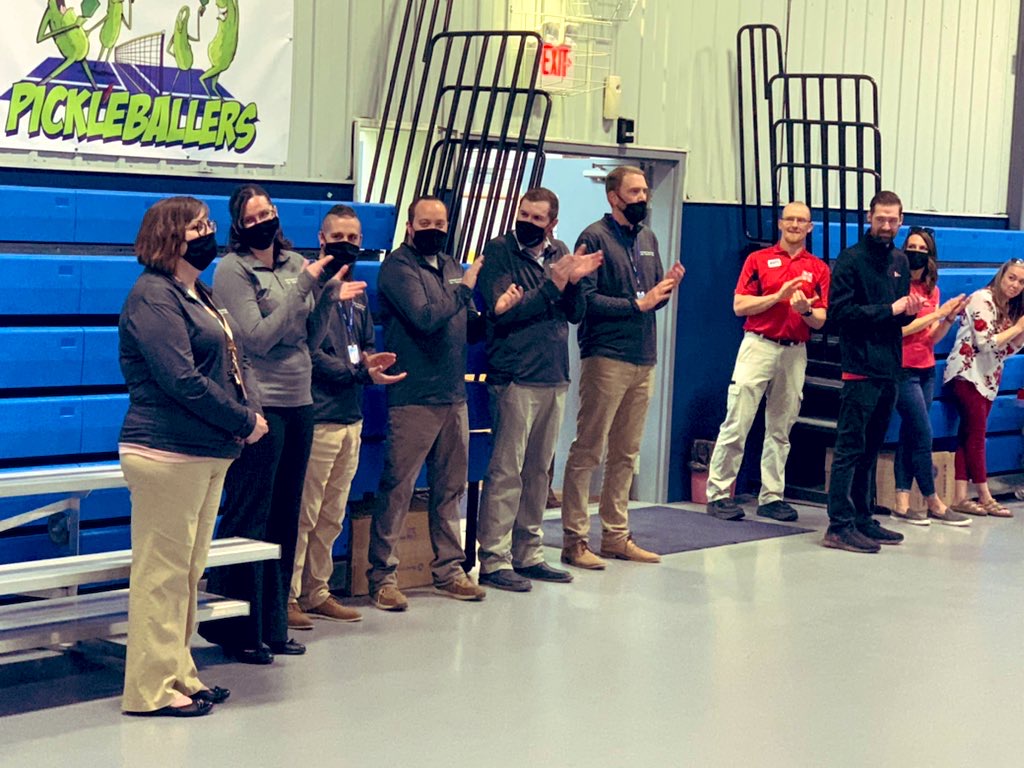 "I think the name says it all: New Beginnings," said Myles. "No child enters this world with the intent of having a difficult life or making life more difficult for others. Panhandle Beginnings gives them another shot, a chance to say 'You know what? Things aren't going quite right, but I can start over.'"
New beginnings are worth celebrating, and while Wednesday's ceremony was at the tail-end of a pandemic and overdue, it felt to those in attendance that we were reveling in something big.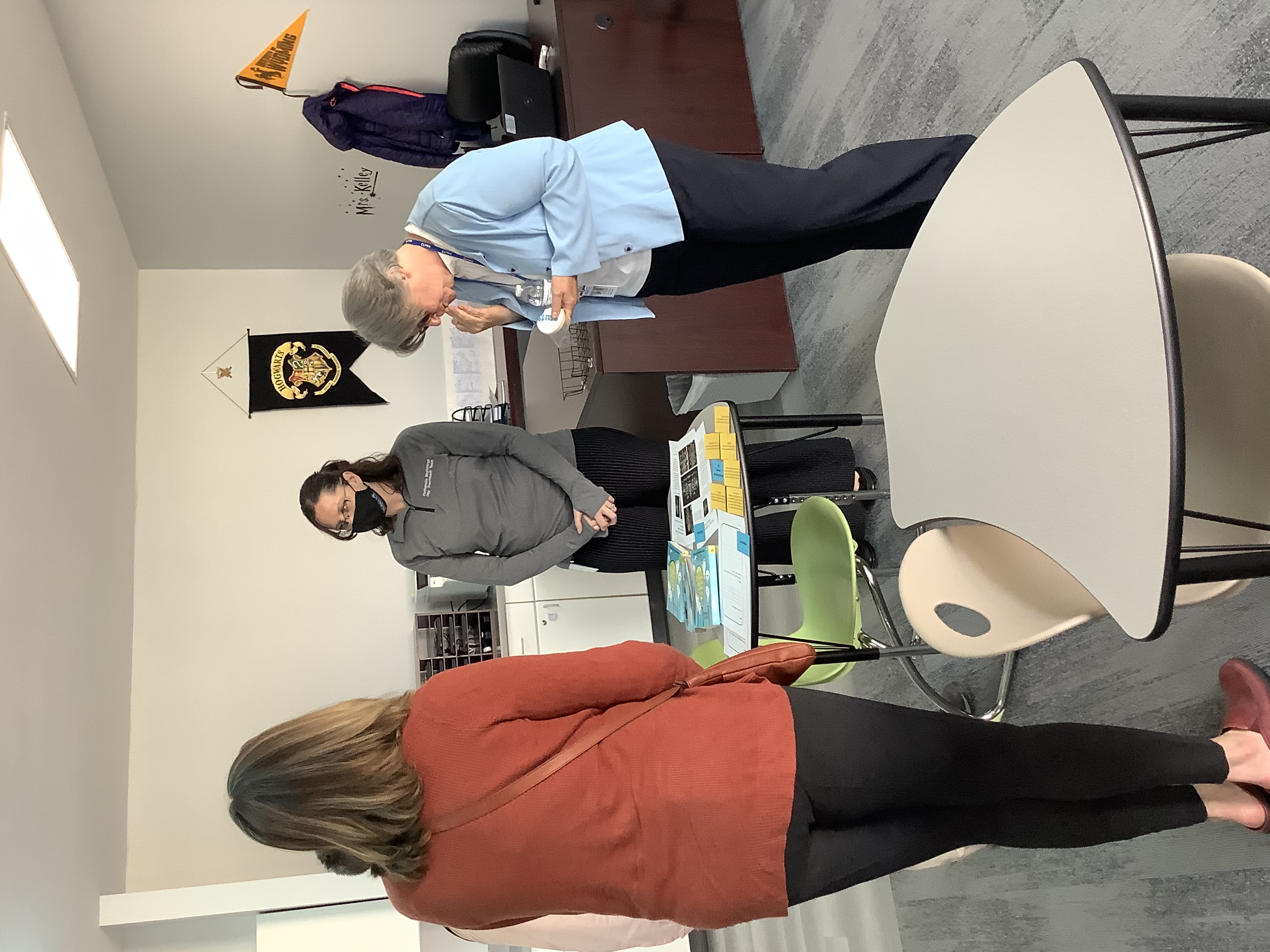 Not just a game-changer in mental and behavioral health services, but a life-changer for the young people in The Panhandle receiving them.
"That message, one of new beginnings, can really make a difference in the life of a child," said Myles. "And that's why I applaud this effort."