NDE SEED team holds 2022 Educator Effectiveness Summit in Lincoln: "Data informs, but stories compel"
NDE SEED team holds 2022 Educator Effectiveness Summit in Lincoln: "Data informs, but stories compel"
By Tyler Dahlgren
Twelve hand-selected school districts from across the state joined leadership from Educational Service Units, NSEA, higher education and NCSA for the 2022 Educator Effectiveness Summit in Lincoln on June 16.
The summit, which spanned two days and was hosted by the NDE SEED (Supporting Educator Effectiveness through Development) team, was a precursor to the rollout of the Nebraska Teacher and Principal Performance Standards (NTPPS).
Initially, the conference's organizers considered a separate summit for the unveiling of those standards-surely it would have been well attended-but instead decided to take advantage of having so much representation under one roof. The NDE SEED team saw their annual summit as an opportunity to lay groundwork.
"All of us exist to support districts, and it wouldn't have made sense to roll the standards out to districts if we hadn't had the opportunity to first share them with the people who support those districts," said Dr. Kim Snyder, NDE's Director of Statewide Teacher and Principal Support. "Awareness is the first step in anything we do in life, really. We talk about that as a SEED team all the time. If we don't get to a point where we understand each other well enough to have conversations, if we're not speaking a common language and coming together around a common purpose, then how do we continue to help grow our awareness?"
The summit was a great display of collaboration and a window into the partnerships that exist across Nebraska's education sphere. Having everyone under one roof only bolstered the event.
"We had a great showing from those agencies and really engaged in two days' worth of conversations about what educator effectiveness looks like when you apply the context of the district," Snyder added.
Snyder is one-third of the NDE SEED tripod, joining Nebraska Leadership and Learning Network Specialist Ryan Ricenbaw and Dr. Julie Downing, Professional Learning Coordinator at ESU 13 in The Panhandle. They're a dynamic team, and each has traveled their own, unique path through education.
Ricenbaw, for example, is a former school administrator. He connects with principals, and having school districts present at the summit provided an excellent opportunity to do just that.
"We aimed to give principals a perspective of how they can truly maximize their impact and influence as leaders through the utilization of this educator effectiveness lens, basically trying to close the gap between what they aspire to do as a leader and the reality of what that daily management expectation is," Ricenbaw explained.
Ultimately, he continued, it's about using that lens to empower principals to be more efficient, more effective. That motive serves as the foundation of the team's work throughout the calendar year.
Downing, who brought knowledge of ESUs complex intricacies to the table when she was invited to join the team, said simply working together towards a collective goal removes several barriers.
"In rural Nebraska, we can't do anything without partnerships because there's not enough people and not enough money," Downing said. "It's the same thing across our state. We all have to be on the same team."
Downing, who also provides an all-important Western Nebraska perspective, has yet to meet anyone in education that doesn't value effective teachers. Nothing, she said, works if teachers aren't effective. Really, that's the only thing that matters.
"You can have the best interventions in the world, but if the teachers can't deliver them effectively, it doesn't matter," she said. "We're really trying to put the focus on people, and we know that healthy people generally create healthy environments for healthy kids. Dysregulated adults can't always help dysregulated kids. We're shifting that mindset to ask 'How do we do a better job of looking at the data we have and creating data profiles that will help us make decisions?'"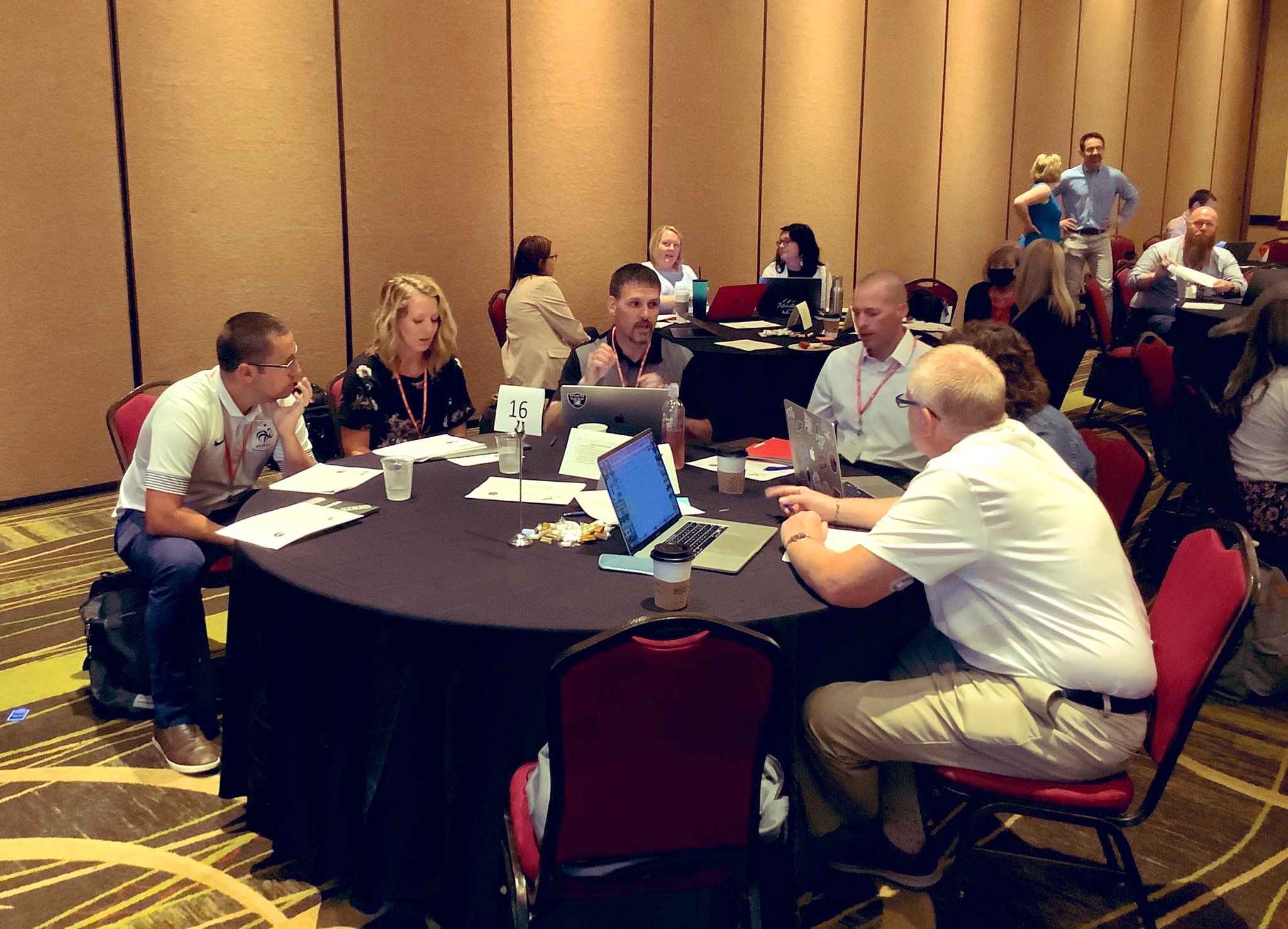 Shifting that mindset is easier said than done. But, again, it's a more attainable objective with all hands on deck.
"We walk the talk, and we're intentional about how we work together, how we present together, the time and space we give topics and content," Downing added. "It's all very purposeful."
Given the increase of needs brought on by the pandemic, student data has never been more important, Snyder said. That's not to say there wasn't an abundance of needs before, but the pandemic, she continued, brought them into clearer focus. The same goes for educator data.
"The question that we believe needs to be layered in there as well is 'What systems do districts have in place to ensure that their teachers and principals are able to feel like they are being seen and heard within their district?'" Snyder said. "Educator data should be up front and center as well.
The SEED way of thinking, the group explained, is not only a bridge between Educator Preparation Programs and teacher recruitment and retention, but an intention to provide the same focus to adults in a school building as is given to students. Especially during a nationwide teacher shortage, that intention has proven worthwhile.
"We want the focus to be on why teachers and principals stay," said Snyder. "We feel that if district systems have communication and collaboration processes in place that allow for educators to understand enough about each other to discern why they stay, why they feel like they fit, or why they belong, then that's a start to ensure not only that they stay, but that they have the ability to grow in a position."
Early on in the conference, the SEED team shared with summit attendees a belief statement that caught this reporter's attention: Data informs, but stories compel.
"The stories coming out of districts, the stories coming out of schools, are where we find a lot of information that can help people find a place where they can fit, have a voice and grow in a career to become the kind of teacher or leader they want to be," Downing said. "Because hopefully they'll come out of college and they'll want to stay in our profession, at some level, for 30, 35, 40 years."
Ricenbaw thinks back to when he was a principal. He stacks all the things he aspired to do next to all the things he accomplished, a comparison that fuels him in his current position.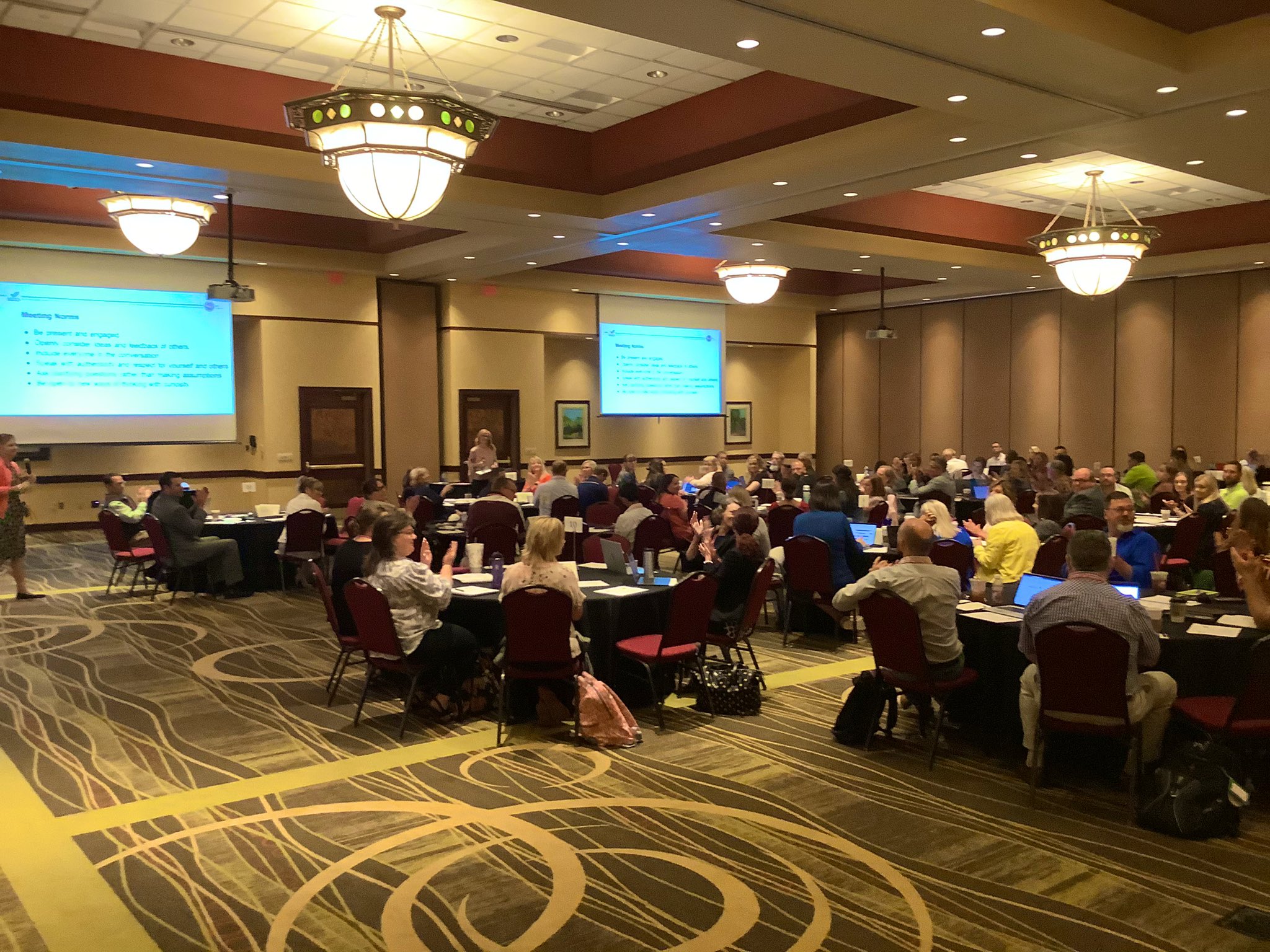 "That drives my idea around support and our efforts to better understand what principals need," he said. "I know so many principals who have unbelievable ideas and plans and visions for all the right things, and yet the system is difficult to overcome. What motivates me is our ability to impact the system at our level, starting with humans and working to allow them to be who they want to be."
Listening. It's never been more imperative to not only listen to one another, Snyder said, but to believe one another. Nebraska's schools, she continued, are easy to believe in. Since she joined NDE eight years ago, she's watched amazing things happen in every corner of the state.
For the SEED team, that makes educator effectiveness an invigorating and fulfilling journey.
"I wake up every morning believing that our districts can be successful," Snyder said. "I also believe the job of an educator is two-fold. It's meeting the needs of the students we're teaching and it's continuing to grow ourselves so that we can continue to meet those needs."
The NTPPS, which the team dove into during the Educator Effectiveness Summit, are uniquely Nebraskan, designed by Nebraskans for Nebraskans. They lay out what students in Nebraska deserve every day from their public school.
In other words, they're robust and set high expectations.
"We want every educator, every principal and every student to have that level of quality and effectiveness," said Downing. "That's our North Star, where we start every day. It's the foundation for all of the work we do."
To learn more about the NDE SEED team, visit Click Here!