Louisville's nationally-recognized SkillsUSA chapter sets students on the pursuit of a passion
Louisville's nationally-recognized SkillsUSA chapter sets students on the pursuit of a passion
Tuesday, September 14, 2021
By Tyler Dahlgren
Jesse Zweep stands in the doorway of his classroom at Louisville High School, underneath a string of state championship banners, and waves me in.
I'm here in this rock quarry town of just over a thousand people to tell the story of a SkillsUSA chapter that has enjoyed an eye-opening string of success in recent years, and Zweep, who started the program in 2007, is my point of contact.
Before I can ask the chapter adviser my first question, though, he pulls a pair of seniors out of a community service project brainstorming session and sets a table for their interview, which will be happening first.
"You can't believe what some of the kids are doing in these student organizations," Zweep says.
They're my points of contact now.
Lea Kalkowski is a self-proclaimed go-getter. President of the Student Council, stand-out on the volleyball court, someone who doesn't hesitate to take charge.
Hailey Teller used to be reserved. Shy when the time came to speak up. But she shook free from that shell thanks to SkillsUSA. Now a state officer holding a prominent position (secretary) at the state-level, Teller has stepped seamlessly into the role of a leader.
"Leadership comes in all shapes and sizes," Kalkowski said. "It's not a one-size-fits-all."
Personal growth is one of the many positive by-products of SkillsUSA, a rapidly-growing career and technical student organization with a mission of preparing students for leadership in the world of work.
Zweep has long understood this. It's why his program at Louisville has been so successful-just one of 24 chapters from across the country to earn the "Models of Excellence" distinction last May. Well, that and the kids. They're the ones competing and bringing home the banners.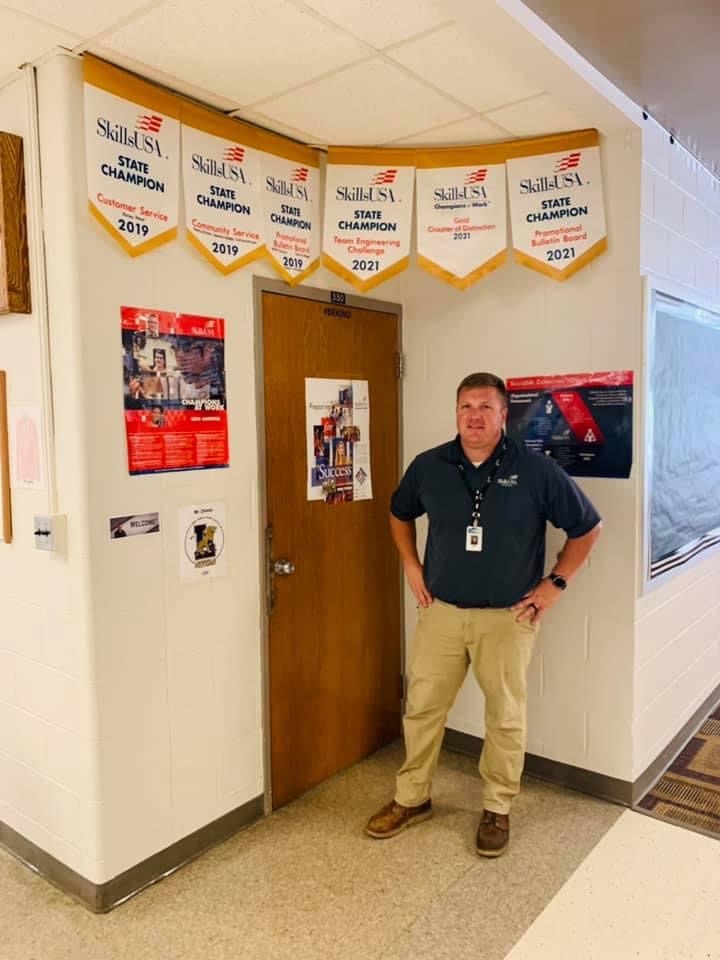 "It makes everything a little easier when you have a talented group of students who are hardworking and motivated," said Zweep. "Their success is a reflection of their hard work and who they are as students, people, and members of the community."
You can't tell the story of Louisville's SkillsUSA chapter without mentioning the link that exists with the community. The industries in town, from Ash Grove Cement Company (which provides metal to the school's welding students) to Copple Chevrolet and so many businesses in between, are a crucial component to SkillsUSA. Building relationships has been a 14-year quest for Zweep and his students, a continuation of efforts made by the school's tradition-rich vocational education programs that date back decades.
"It's really starting to take off now," said Zweep. "We're seeing those local businesses and industry partners coming into the school, connecting with our students to try and get them a job, an apprenticeship, a job shadow, because they need the workers. That skilled worker right now is really important."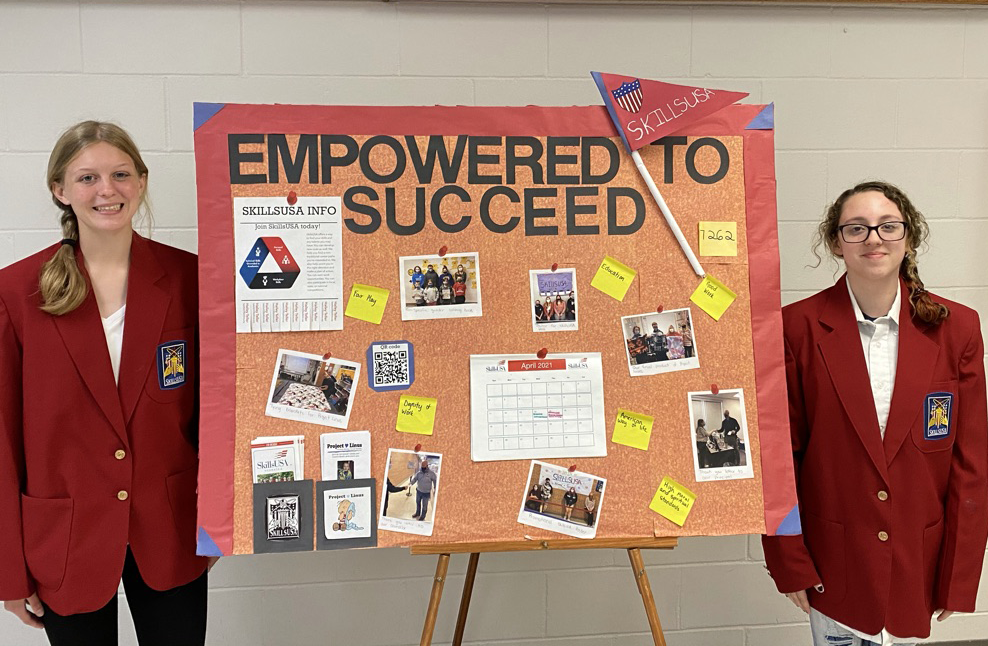 The SkillsUSA students wear t-shirts with all the different logos of the companies they've worked with. They're almost in danger of running out of room.
"In a small community like this, all the businesses on Main Street want to help us, want to help the school," said Kalkowski, who was born and raised in Louisville. "It's great to see that we have people who back us up."
Zweep's chapter is dedicated, too. When preparing for state competitions, there are late nights and earlier mornings. Their accolades are earned the hard way.
"A lot of it is the hard work we put into it," said Teller, who qualified for nationals in both the Models of Excellence and Promotional Bulletin Board competitions last year. "It really helps that we have SkillsUSA offered as a class, too, and get to meet for an hour and a half every other day, giving us the opportunity to make sure everything was perfect."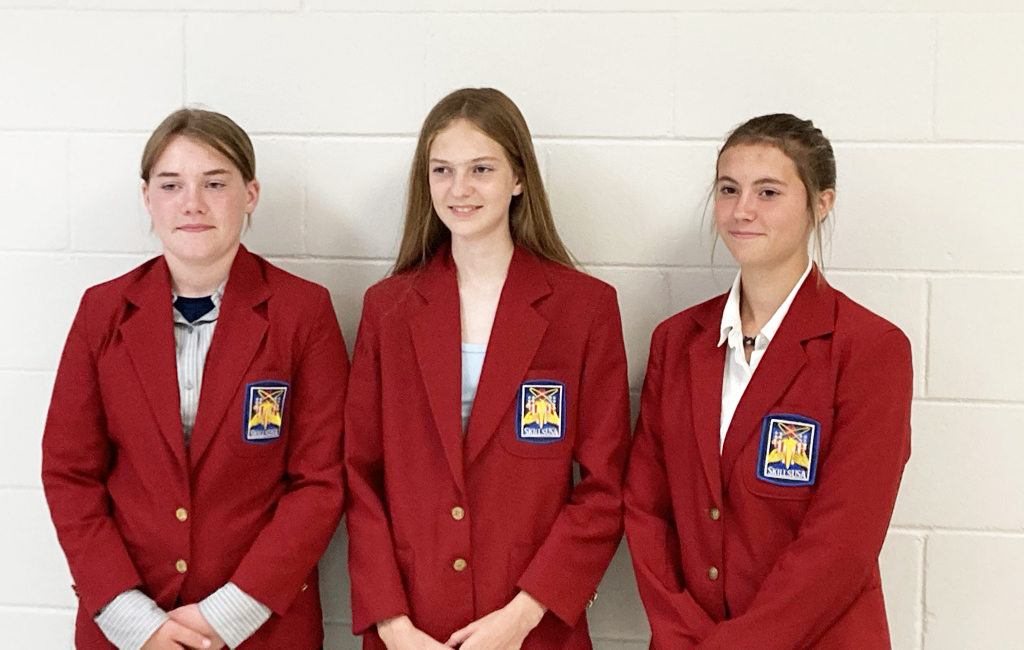 Opportunity, in the world of SkillsUSA, is a loaded word. Pardon the corny metaphor, but Zweep's door literally opens to a world of opportunities for his students. He ushers them through and sets them free on a journey of discovery, a pursuit of passion.
"The best thing about SkillsUSA is that there's a wide variety of opportunities for kids, and they're all hands-on," he said. "It's just finding out what you love. The most important thing we can show them is that you can make a living if you're talented or you're skilled at any type of trade. You can make a living doing what you love. You can be who you are and make your way in the world."
There's just as much value in the journeys that don't end in a lifelong passion, Zweep explained. One year, he had a student compete in masonry and come home uninspired. That student switched the next year to electrical construction and wiring and continues to thrive in the field to this day.
"It really helps kids investigate and feel their way out before they have to make a hard decision," he said. "Plus, they learn something along the way."
Teller, who also runs cross country and competes in track and field, is thinking about getting an associate degree in nursing after high school, so she's participating in nursing competitions this year. Kalkowski isn't totally set on what she'll major in at Northwestern University next fall, but has pondered something in management.
"Through SkillsUSA, I realized that's what I like to do," Kalkowski, who competed in Extent Speaking and Crime Scene Investigation (inspired by a love for true-crime documentaries) said. "I like to help people figure out where they're going, what they're doing. I like to help set things up."
Like the school's blood drive, which Kalkowski worked alongside Red Cross to put on, an experience she'll never forget.
"Just knowing that your work can impact others, that's powerful," she said. "It's just kind of amazing to think about many lives you can touch doing what you do and helping others, even through small acts."
SkillsUSA, Kalkowski said, is very effective at appealing to younger students. Louisville's middle school chapter, sponsored by Caleb Schulze, was started seven years ago and is similarly successful.
"We do a thing every year where we go to the middle school and recruit students to pursue SkillsUSA," said Teller. "The chance to do different activities and to compete in things like mouse trap, car racing or straw building is appealing to the middle-schoolers. We encourage their involvement."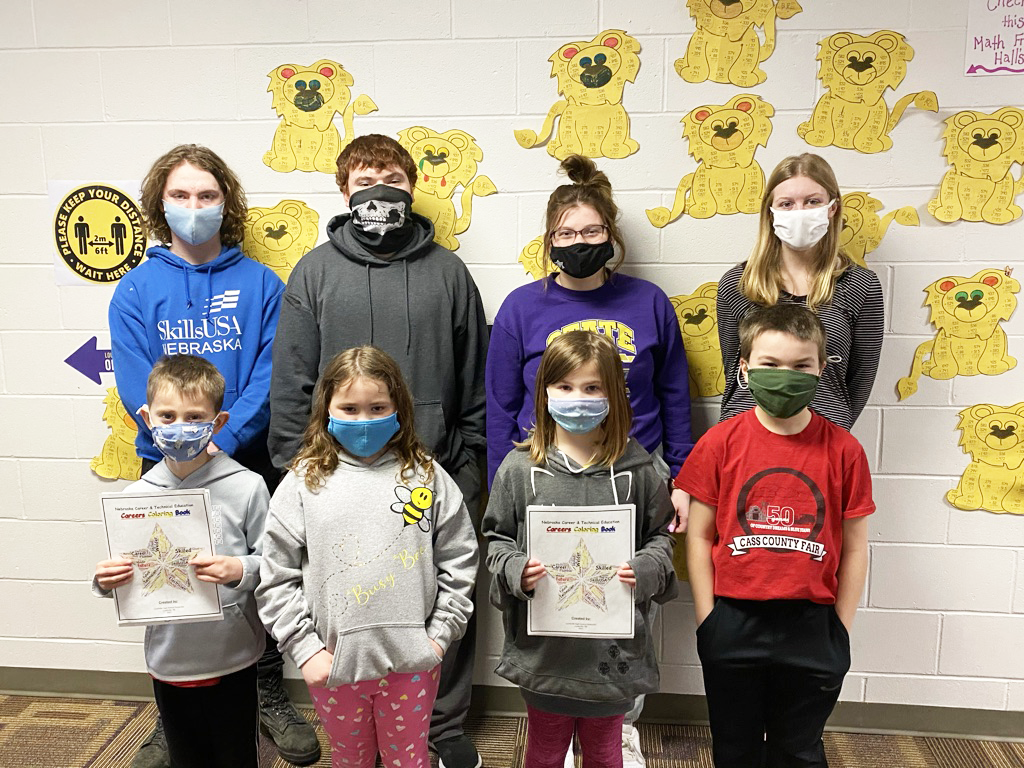 For Teller, connecting with a wide array of people has been one huge caveat of serving at the state level. Kalkowski said Teller cares about community. She's always helping people, the perfect person to represent the Louisville chapter.
"Being a state officer, I've been able to meet more people from different schools, which has been amazing," Teller said. "It's cool to see students that are like you and care about the program as much as you do."
Zweep isn't surprised at the success his students have enjoyed. Sure, he's proud of the banners that hang above his door, but more for what they represent.
"They've seized the opportunity to show how good they are," he said. "They just really put in the work."
The journey of Zweep's students doesn't stop after graduation. In fact, it really only begins.
The state champion banners are great and all, but as an educator there's nothing better than watching former students take a step into the real world and thrive.
Sometimes, they even come back.
"The most exciting thing is seeing that success come back around," Zweep said. "I've had kids that are now working in the welding industry, the diesel field, even healthcare, and they come back and train the kids for competitions. There's a strong bond there."
In Louisville, what SkillsUSA students learn by way of the trade is just as important as the trade itself.