Loomis Teams Up with Community to Hold First Ever "Adulting Day"
Loomis Teams Up with Community to Hold First Ever "Adulting Day"
By Tyler Dahlgren
For Loomis Public School counselor Whitney Billeter, the thought of sending a graduate out into the world unprepared for all of life's little and not-so-little ins and outs was too much to bear.
Billeter, who teaches a senior seminar class that revolves around scholarships, college prep and life skills, noticed over the last couple of years a drop-off in the latter.
"The thought of sending them off into the real world without those essential skills, I just felt like I wasn't doing my job," she said.
So, back in October, Billeter put a brainstorm session in motion.
"We kind of had a vague idea of doing an 'Adulting Day,'" she said. "I did some research online, and found some other schools around the country that had done something similar, and started to piece together what the day would look like."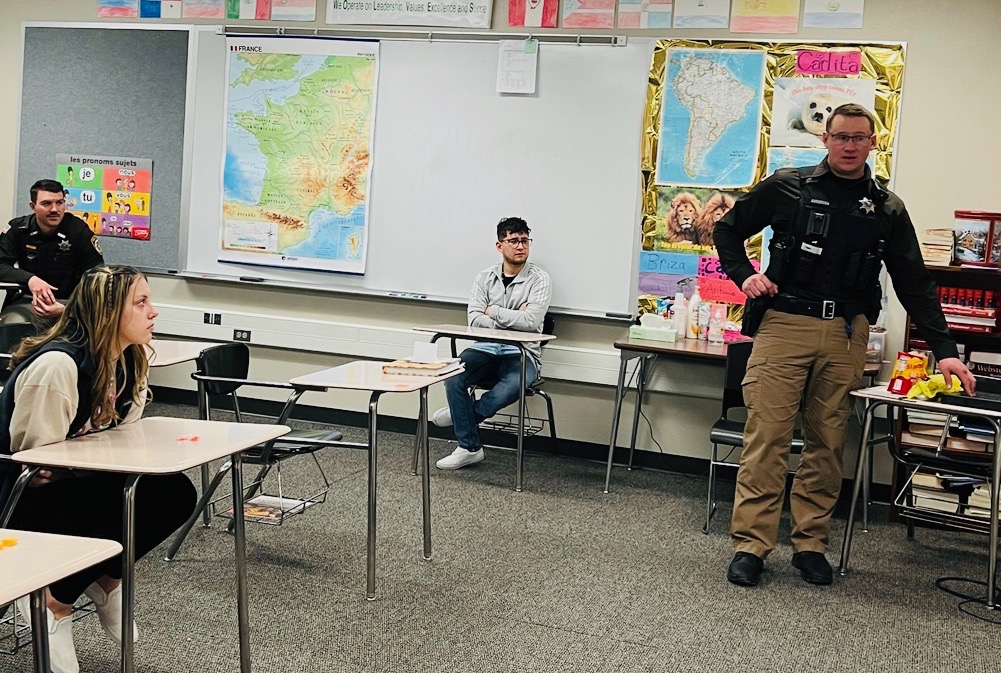 Billeter envisioned a daylong event where students in grades 7-12 would rotate between stations, learning all sorts of skills that aren't always built into a 7-12 curriculum. She envisioned the community being there too, sharing real expertise straight from a variety of fields.
"Our community is always all in when it comes to our school," said Billeter. "They're always willing to help however they can."
The inaugural Adulting Day was held at Loomis on March 14, and it went off without a hitch. From eight in the morning until two in the afternoon, students rotated between 15 stations, many manned by professionals from within the community.
Students learned about insurance and financing, tire-changing and home maintenance. They got an up-close look at plumbing and basic first-aid and "Grilling 101".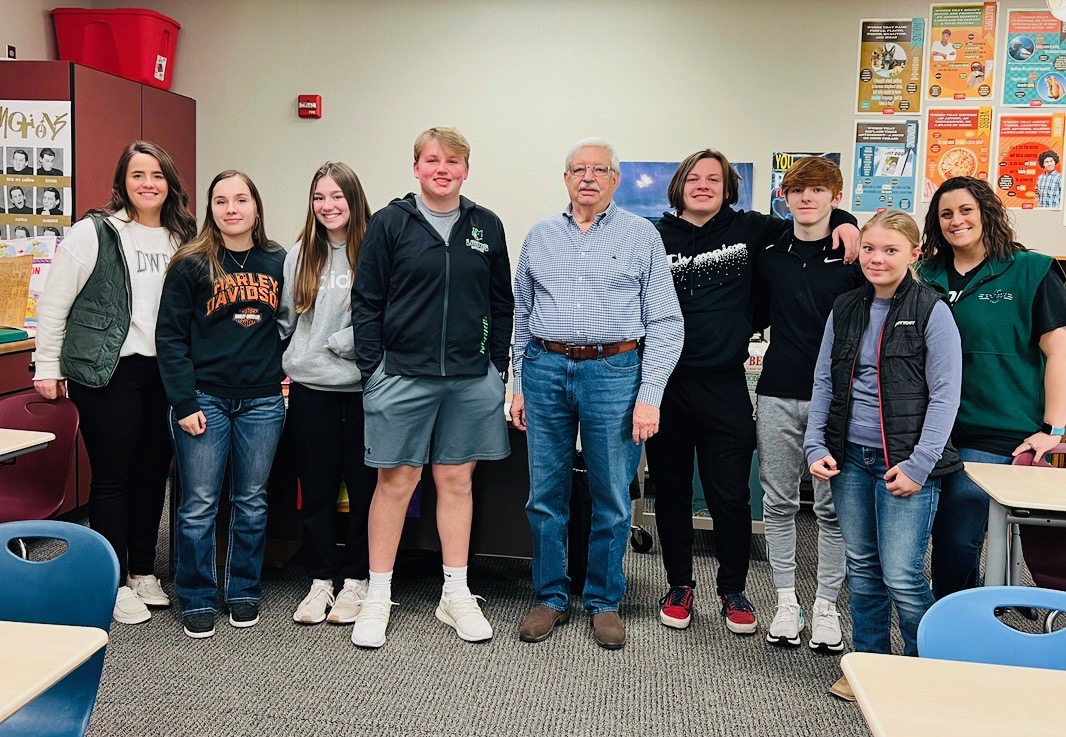 "I went in with an open mind," said senior Gunnar Hadley, "and it ended up being a lot of fun just learning a bunch of new stuff that we'll be able to use throughout our lives."
Junior Brooklyn Wiese said that an Adulting Day seemed kind of silly at first, but the event ended up being rather eye-opening for her and her peers.
"After going through the day, I was like, 'Oh, I did not know that I needed to learn that,'" Wiese said. "But I found out that I really did."
Ultimately, Adulting Day got Loomis students to think ahead. The future, any adult will tell you, is closer than you think.
"The renting and purchasing a home was super eye-opening," said sophomore Zeigh Booe. "Obviously, none of us have been through that process before, so just seeing everything that goes into it was a little surprising."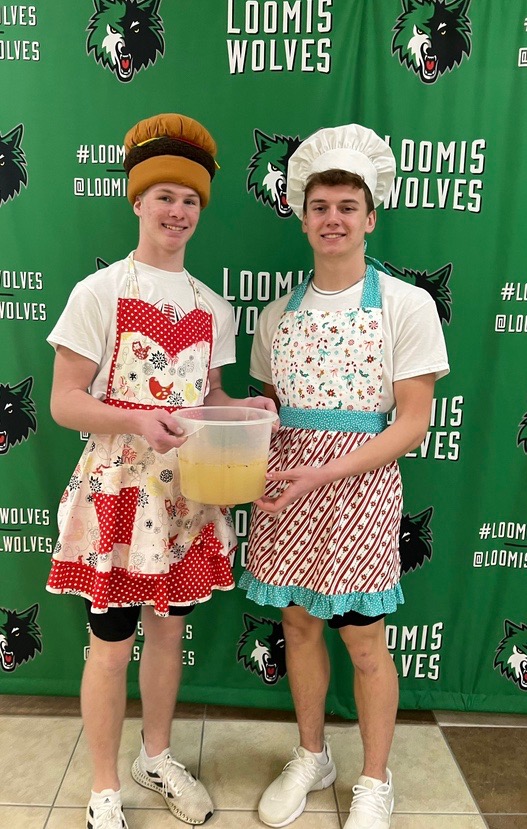 Wiese particularly enjoyed learning more about mental health, since that's the field she plans on pursuing a career in some day. Though not the sole intention of Adulting Day, seeing a student's interest sparked by a certain station was definitely an added bonus, said Billeter.
"It opened their eyes to a lot of opportunities that are out there," she said. "I hoped that maybe they would realize 'Oh, this is maybe something I would like to do someday,' and that happened for some of them, which was really cool to see."
And though the day was educational and filled with purpose, Billeter and the other organizers made sure to spruce things up with some good, old-fashioned fun.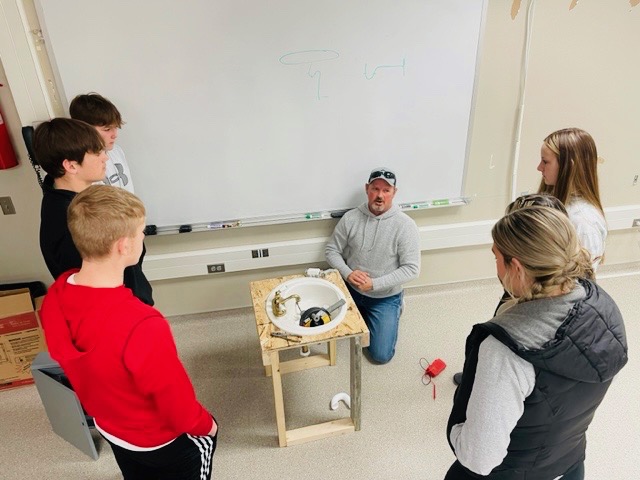 "We tried to find things that included vital skills, but also would seem entertaining," Billeter said. "Like grilling and dancing and changing a tire, I knew that would catch a lot of students' eyes."
Amongst a group of hungry and growing high schoolers, grilling was a big hit.
"I like food," said Hadley. "And I'm probably going to do a lot of grilling one day."
Junior Cale Nelson said his highlight of the day was learning to change a tire, a skill that he now views as vital, "especially if you're stuck on the side of the road."
That day will inevitably come, and these students from Loomis will be ready for it.