LIFEWTR's art project gives Stanton a colorful splash
LIFEWTR's art project gives Stanton a colorful splash
Friday, September 20, 2019
By Tyler Dahlgren
More than 300 Stanton students were surprised with a transformational splash of color Thursday afternoon, as local artists unveiled new murals throughout the building.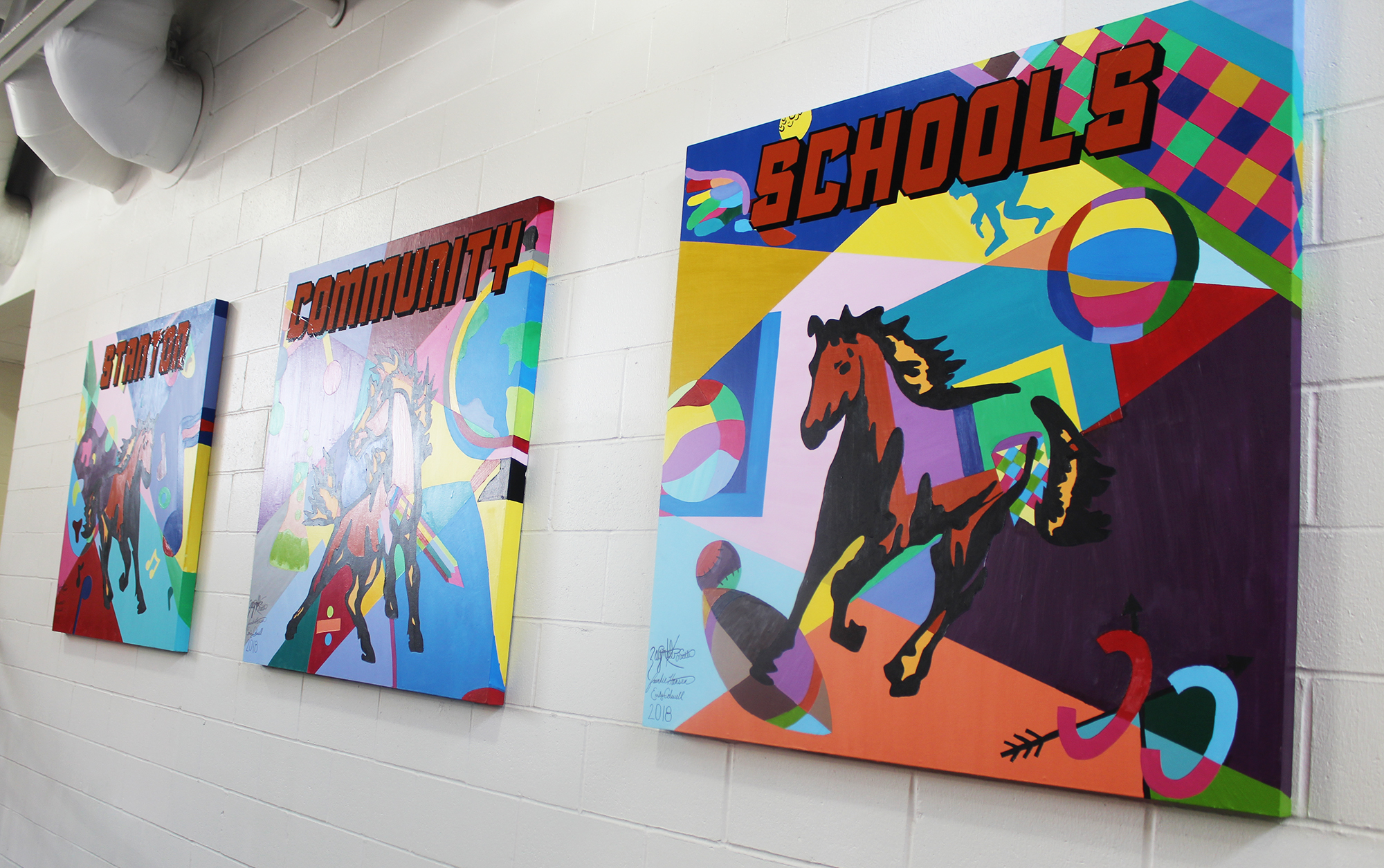 The beautification project is part of a yearlong initiative from LIFEWTR, the premium bottled water brand, to invigorate and inspire students through the incorporation of art into education. Stanton Community Schools was one of just 60 schools chosen nationwide by LIFEWTR, which partnered with local artists whose works of art were all inspired in part by the community.
"Wer are grateful to LIFEWTR, as they have made an important commitment to championing arts in education," Stanton Secondary Principal David Cunningham said to open the ceremony. "Our school's transformation represents another step forward in their movement."
Stanton is the fifth market to date to have murals completed, with many more planned throughout the country in the months to come. After thanking representatives from Norfolk-based Mahaska Bottling Company, Cunningham talked about the road that led to Thursday's ceremony.
"We took a leap of faith, we need to thank Dr. (Mike) Sieh and the school board for being the ones who said 'Hey, this is neat and it's going to be a good deal for our building. Let's do this,'" said Cunningham, who then introduced the artists.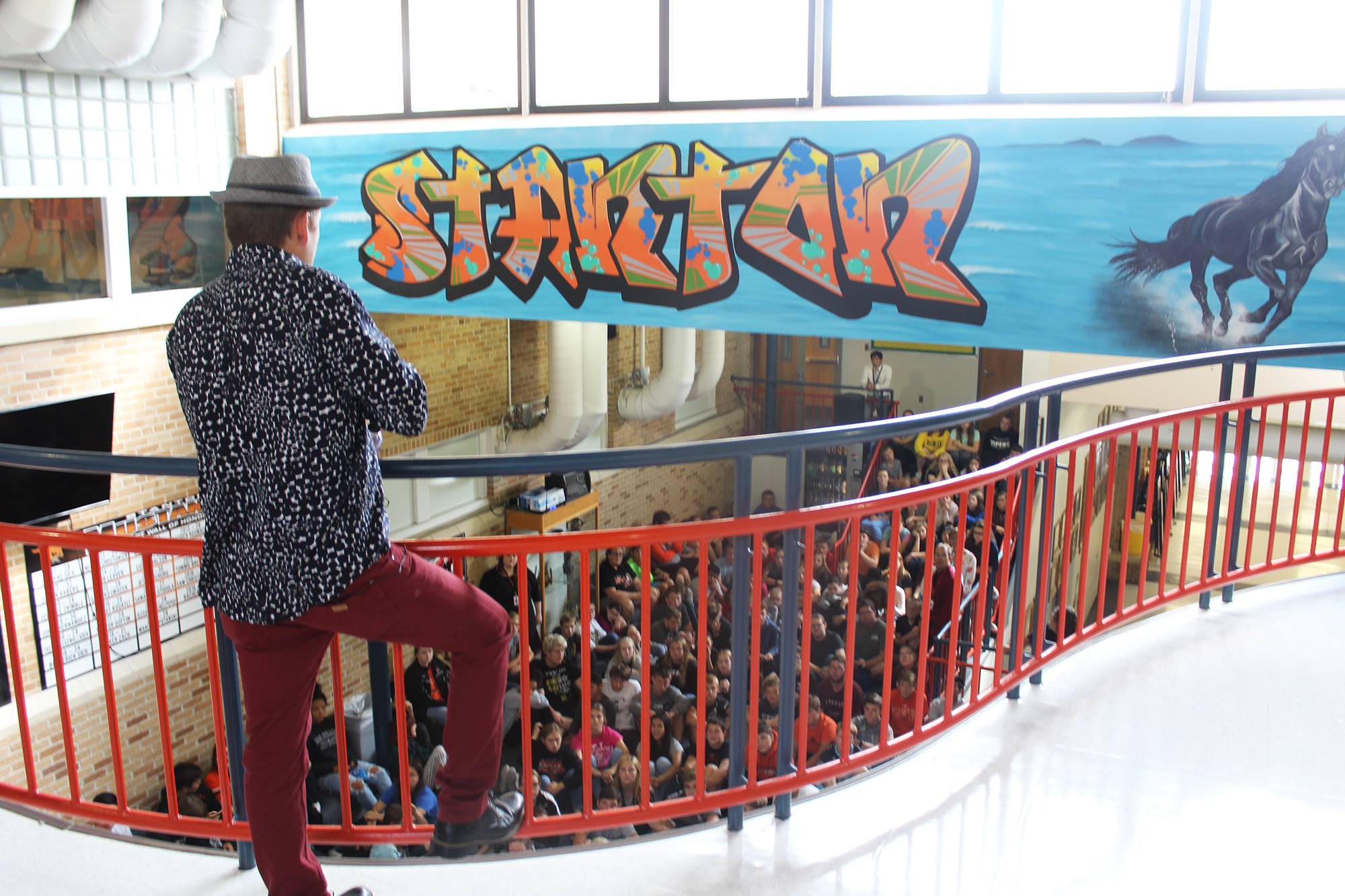 Justin Queal, who created the entry-way mural, said the inspiration for his work was the kids, thanked LIFEWTR for the opportunity and urged students to pursue their creativity.
"All you kids with a little creativity in your heart, and a passion in your heart, go for it," he said. "Creativity is more important than it ever has been in our world."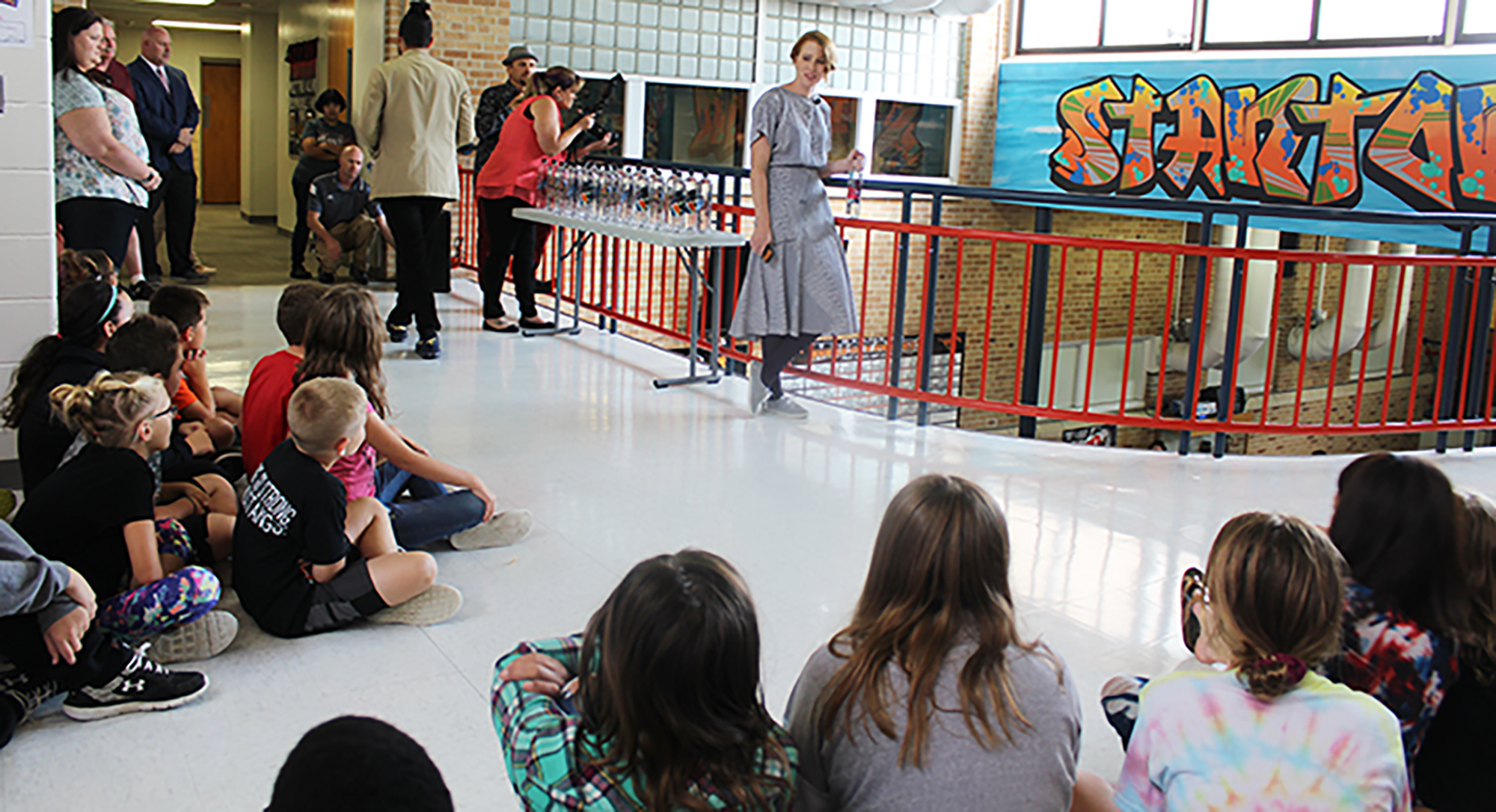 Rebecca Harrison, an art teacher and professional artist out of Omaha who created the mural on the stairwell, drew her inspiration from research she did on the Stanton community, which included satellite photos of the nearby wild duck refuge.
"Don't take anything at face vale. You can change anything you see that needs changing, and you can do that through art or any other kind of work you're passionate about," she told the students. "Keep this energy rolling and don't be afraid to make changes in your world. Because this is YOUR world."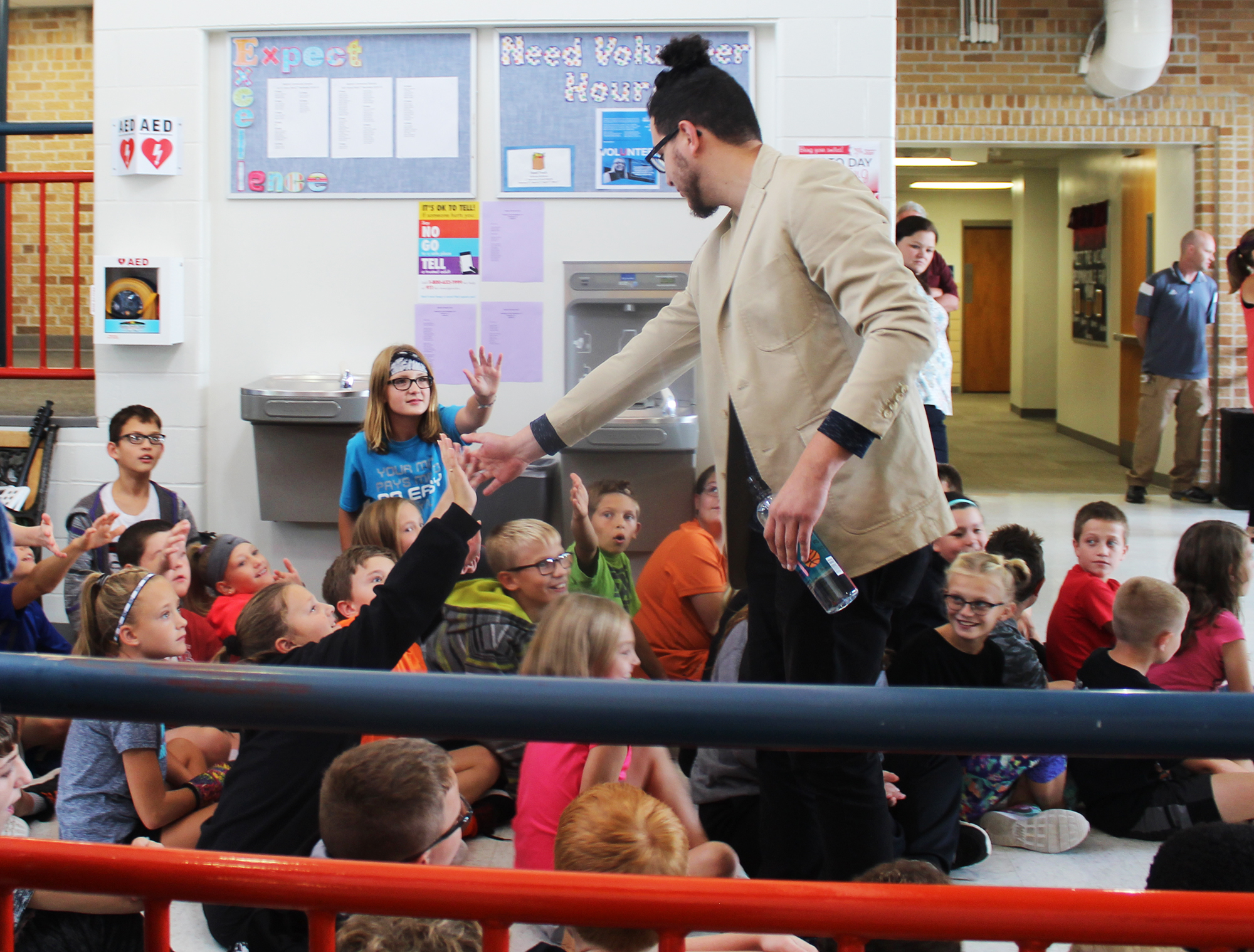 Josh Arias, VP of Kearney-based Impact Art, created the large Stanton Mural with the school mascot Mustang with Spencer Pacheco and thanked both the Stanton school and community for being so hospitable. He then addressed the teachers and administration in the building.
"If it wasn't for that one teacher, that one person that really believed in what I was doing, then I wouldn't be here today," Arias said. "So for teachers, administrators and everybody here, I would just say that it only takes one person to make an impact for youth. All you guys do for these kiddos is massive."
Afterwards, students were given the chance to chat with the artists about what inspired their murals.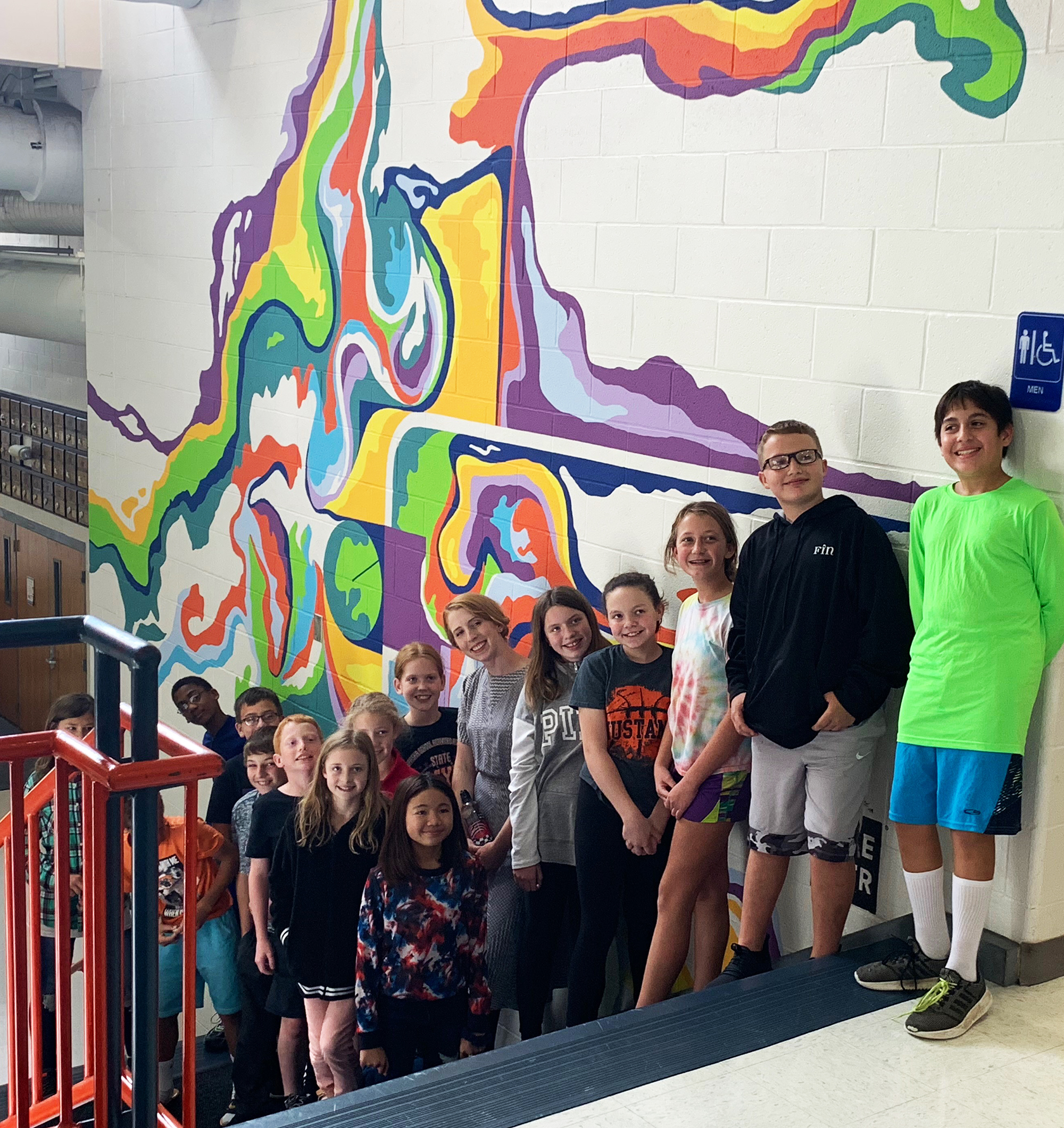 It was a memorable day for the district, whose students will be inspired by the artwork for years and years to come.
"There are kids out here in this group who are creative, just like I was," said Queal. "For somebody like me, doing artwork out in the community, you get a chance to represent and show kids that you CAN do it. There is a path. Go for it."