Leaning into Purpose with Nebraska Administrators: Mike Meyerle and Brent Hollinger
Leaning into Purpose with Nebraska Administrators: Mike Meyerle and Brent Hollinger
Wednesday, January 25, 2023
By Tyler Dahlgren
Author's note: This piece was written for the NCSA Today Magazine, and was originally published in the Winter 2023 edition. Leaning into Purpose with Nebraska Administrators was a four-part series that ran over the course of the last year.
There's a parallel in the career arcs of Mike Meyerle and Brent Hollinger, the subjects of this installment of Leaning into Purpose with Nebraska Administrators, and it comes with a notion that's tried and true.
Once bitten by the bug, the coaching itch is darn near impossible to shake.
It was the late 80s, and Hollinger was majoring in Fisheries and Wildlife at the University of Nebraska. He envisioned a career spent around wildlife. Maybe as a fisheries biologist or a game warden.
Around the same time, Meyerle was studying broadcasting at Kearney State. His career aspirations would land him in the booth, where he'd call the biggest games courtside for bigger audiences.
Each grew up in small-town Nebraska, Meyerle in Holbrook and Hollinger in Ravenna. Neither imagined they'd ever enter the education profession, let alone rise to the role of superintendent, but the job market for a young broadcaster was underwhelming and life at the fish hatchery wasn't quite what Hollinger had envisioned.
It was time for a course shift, and there was one common denominator pulling the two towards education like a magnet: The pigskin.
"I kept getting an itch to coach football," Hollinger said. "I really had a desire to be a coach, so I flipped majors heading into my senior year at UNL and picked up science education and coaching."
Five-and-a-half years after his post-secondary journey started, Hollinger embarked on a new one, as an educator and coach. The latter came easy, but, even as the son of a superintendent, Hollinger wasn't expecting to become so passionate about teaching in such a short amount of time.
"Once I started, I just fell in love with it," he said. "I fell in love with the art of teaching and building relationships with kids. It was fascinating to me what you can get out of a young person, whether you're coaching them on the football field or teaching them physics."
Fast forward 32 years and Hollinger is still in love with it all. He's served as superintendent of Cross County Community Schools in Stromsburg for 14 years.
Meyerle, meanwhile, had always been interested in social studies and, you guessed it, football. After shelving his broadcasting dreams, he figured he'd put those interests to good use and parlay them into a meaningful career.
"Once I got to college, I started to run around with more and more education majors," he said. "That probably swayed me as much as anything, to be honest."
After graduating with a teaching degree, he moved from Kearney to Diller, a dot on the map in Southeast Nebraska where he taught social studies and served as the varsity football head coach.
"It's been a great place for me," said Meyerle.
That might be a bit of an understatement. Meyerle's been at Diller-Odell for 32 years. He hung up the whistle after 19 successful years at the helm of the football program. He's been a principal, an activities director, and, for the last decade, a superintendent.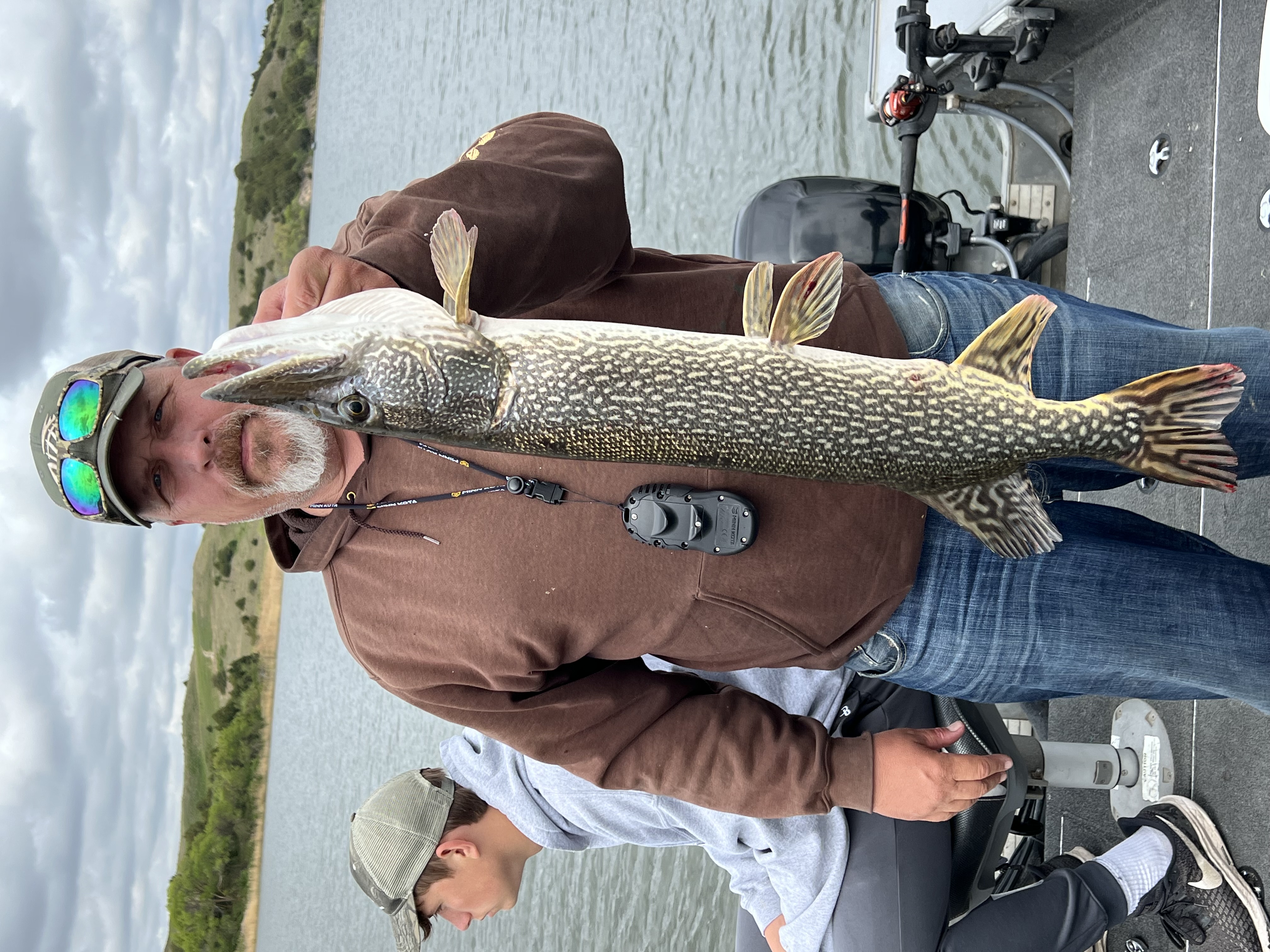 (Pictured above: Cross County superintendent Brent Hollinger)
---
While there's no question that coaching drew both Meyerle and Hollinger to education, it's the students that have kept them in the profession for three decades.
They discovered their self-described purpose by way of an enticing perk. Lessons learned coaching on the gridiron have been put to good use along the way.
"Building relationships with kids on the football field directly applied to doing the same in a classroom or also as an administrator," Hollinger said. "Especially as a principal, because you're out and about a lot more."
He misses coaching. They both do and would pick up a whistle on a whim if they could. Little things fill the void. Hollinger, for example, helped start the youth football program in town and coached the junior high team when his son was on it. Meyerle had a front-row seat to his daughter Madelyn helping Diller-Odell's volleyball team to 118 wins and two state championships as a four-year starter.
Over time, though, the day-to-day duties of a school administrator became their underlying passion.
"There are a lot of frustrating things about this job, especially the last couple of years, but what gets me out of bed each morning are the students," Hollinger said. "I love kids. I love building those relationships."
Hollinger likes the financial obligations that come with being a superintendent, too. He sees it as a challenge.
"What gets me excited is finding what I can do from the financial side of things to best support our teachers and staff," he said. "What can we do here to best give them a great working environment so that they are fired up and giving their best in the classroom each and every day? Answering that question is what motivates me."
Meyerle's main priority is making both the people around him and the overall environment better. He believes he's done that at Diller-Odell.
"That's really what keeps me going," Meyerle said. "You want to leave things better than you found them. That's really my 'why.'"
It's those motives that pulled the two into administrative work. After a conversation with his father, Hollinger decided to pursue a master's in administration from UNL. At the time, he was teaching at Waverly and finding himself on various leadership committees.
The path he was on just felt right.
Meyerle, too, started seeing himself as more and more of a leader in the Diller-Odell district. He had a vision for where the school could go and how it could improve.
"Administration does come with distinctive responsibility," he said. "With that, you do get to be put in a role of more clout, more say, more power, whatever you want to call it, in dealing with the Board and the vision of the school district. That was appealing to me."
Meyerle wants the atmosphere in his schools to be laid back and fun. It's likely that mindset was passed on from his two greatest mentors, longtime Dundee County superintendent and former Holbrook principal/coach Dallas Watkins and former Sterling principal and Holbrook teacher/coach Greg Peterson.
"Those guys made school fun, and I think that's rubbed off on me," he said. "They're both still good friends to this day."
For Hollinger, the educators who made the greatest impact in his life are the ones who coached him. Those relationships, like the ones with students and staff he's valued so much throughout his career, are still held near and dear. In fact, he still keeps in touch with his old football coach and science teacher. The two speak regularly.
He thinks back to being a 23-year-old teaching physics and chemistry to a room of 18-year-olds and smiles.
"Those kids are now in their upper forties, and I'll run into one of them from time to time and we never talk about what they learned in class," Hollinger said. "It's always just about the fun stories they had."
---
Diller-Odell and Cross County are both stationed in farming communities. Small towns that are immensely proud of their schools.
Hard work, Meyerle said, defines his student body.
"They're typical, small-town, Midwestern kids," he said. "We have high expectations for them. They're kids, so they make mistakes, and part of our job is to help them, correct them, and teach them when that happens. But our kids are really great, and that stems from the community and their home lives."
Not only products of their environment, but reflections of it, too. Hollinger said much of the same.
"We have great kids," Hollinger said. "A lot of what you inherit at a school is basically the culture of the communities you serve in some ways. Stromsburg is a very proactive, very proud, and very energetic place. So the kids are just fun to be around."
Meyerle recounts the 2020 state volleyball finals, when Madelyn and her team of Griffins rallied from an 8-1 deficit to take the fifth and final set, sending a large legion of Diller-Odell fans into a frenzy.
"That said a lot about our kids," he said. "They aren't going to back down, and they're never going to give anything less than their all."
Contrary to what most people believe, children haven't changed over time. They simply have more going on. In 1987, Hollinger said there was nothing to worry about outside of sports. There weren't cell phones and all the challenges they present, and there wasn't social media.
"We maybe had an Atari in somebody's basement, but that was about it," Hollinger said. "I will say a kid is a kid. Today's kid is the same kid that I taught 30 years ago. You support them, you love them, you give them structure, and they thrive."
The recipe hasn't changed, and it's always worked.
"Kids haven't changed as much as the times have changed," Meyerle added.
They certainly have. Mostly for the better, but they've turned quite often into trying times lately. The pandemic brought with it many headaches, and, for school administrators across Nebraska, an unneeded additional weight.
Wellness, for themselves and their staffs, became important. The network around them did too. In an eye-opening way.
"I couldn't do this job without my peers and the support I receive from them," said Hollinger. "I lean on them often. They call me and I call them. You better have that support system around you, because this job can be pretty lonely at times."
Peer support is golden, Meyerle said.
"Your network of associates and colleagues, that's everything," he said. "I don't know what I would do if I didn't have a solid network of colleagues to bounce ideas off."
If you're planning on asking either Meyerle or Hollinger about the teachers in their buildings, set aside an extra slice of time for the answer.
"I can't speak highly enough about our teachers at Cross County," Hollinger said. "We have teachers who are here for the right reason. They have a collective kids-first attitude."
Meyerle said he's very proud of his school. All Nebraskans should be proud of theirs, too, he continued.
"I always tell the Board the best thing I can do is hire the best people I can find and then leave them alone and let them work," he said. "I don't say this lightly, the relationship between the School Board, the administration, the teachers, and the communities of Diller and Odell is the foundation for our success."
Cross County sits in the middle of a cornfield three miles south of Stromsburg and six miles north of Benedict. The two towns come together to love and support their Cougars.
"Both just absolutely love what we do and are very, very supportive," Hollinger said. "That's probably what's kept me here these 14 years. It's so fun when you've got that kind of support."
Diller-Odell and Cross County, two great places to be.
For a couple of football coaches-turned-superintendents, it's right where they belong.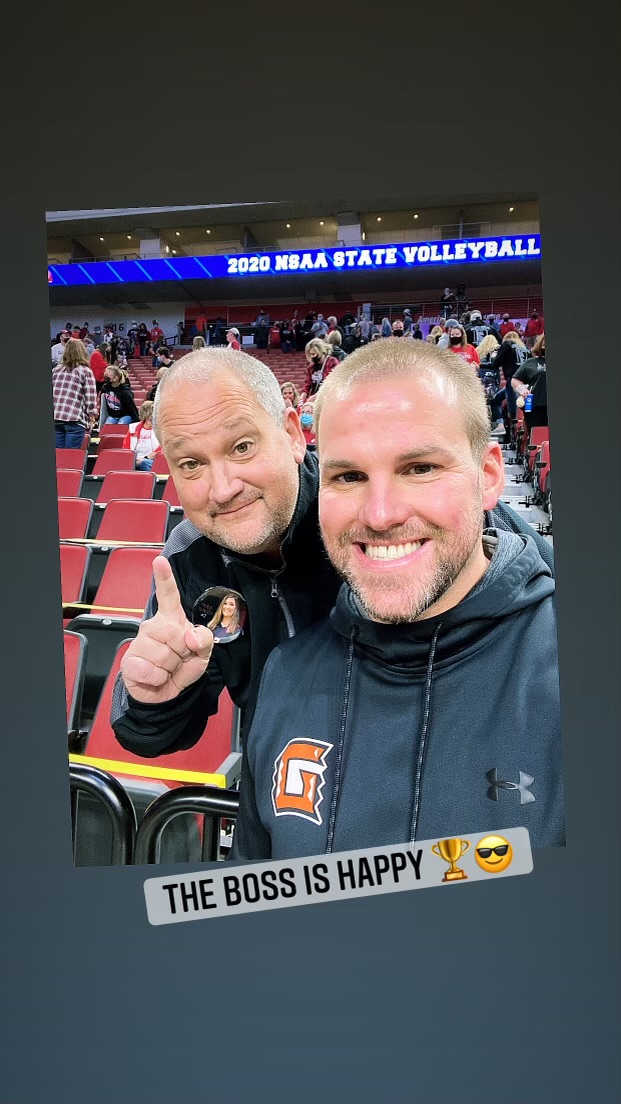 (Pictured above: Diller-Odell superintendent Mike Meyerle)
---
Mike Meyerle Bio Box
Favorite Restaurant? Vincenzo's in Lincoln.
Favorite Musician? The Goo Goo Dolls. Been to about 10 concerts.
Favorite Movie? I like social studies, so I like Westerns. Butch Cassidy and the Sundance Kid. For a comedy, definitely Caddyshack.
Favorite TV Show? I'm old, so Cheers. Close second is Seinfeld.
Stuck on an island with books from one author, who is it? Jon Meacham is a historian who writes books of such nature.
Quote to Live By? "Losing hurts worse than winning feels good."
---
Brent Hollinger Bio Box
Favorite Restaurant? The Drover in Omaha. The Alley Rose in Kearney. Misty's on Havelock in Lincoln.
Favorite Musician? Garth's #1 on the list, but few people know that I had a mullet in the eighties and my favorite band from then, and still to this day, is Mötley Crüe. *Our request for a photograph of said mullet was denied.
Favorite Movie? Star Wars, all of them. The Last of the Mohicans is second on the list.
Favorite TV Show? Cheers. Still watch reruns.
Stuck on an island with books from one author, who is it? I'm not a huge book reader, so I'll go with In-Fisherman Magazine.
Quote to Live By? I always say "Get 'Er Done."