Good Vibes Abound as Fairbury Celebrates its 2nd Annual Mental Health Awareness Week
Good Vibes Abound as Fairbury Celebrates its 2nd Annual Mental Health Awareness Week
Wednesday, October 18, 2023
By Tyler Dahlgren
DeMoine Adams has always known how to set the tone.
Whether it be firing off the edge on a bull rush or standing on a stage delivering his message of hope and perseverance, the former Nebraska Cornhusker star and current TeamMates CEO has a natural knack for it.
When planning the second ever Mental Health Awareness Week at Fairbury Public Schools, ESU 5 Director of Mental Health and Awareness Jen McNally knew the perfect person to kick things off. She picked up the phone, called Adams and asked a favor.
And on the morning of Monday, Oct. 2, there he was, firing up an auditorium of Jeffs and setting the tone for what was a memorable week.
"It takes one person," McNally said of Adams' message. "You only need one person to lift you up and you can be that person for other people. You can spread kindness and do your best to ensure that you leave everybody you come in contact with a little better than you found them."
The auditorium was packed with engaged students. That's another thing about Adams, said superintendent Sean Molloy. When he talks, people tend to listen. His students sure did.
"He is relatable," Molloy said. "Kids can relate to him. Most are involved in athletics or extracurriculars. What he says resonates with a lot of them. He can connect with them on a much different level than a typical speaker coming in would be able to."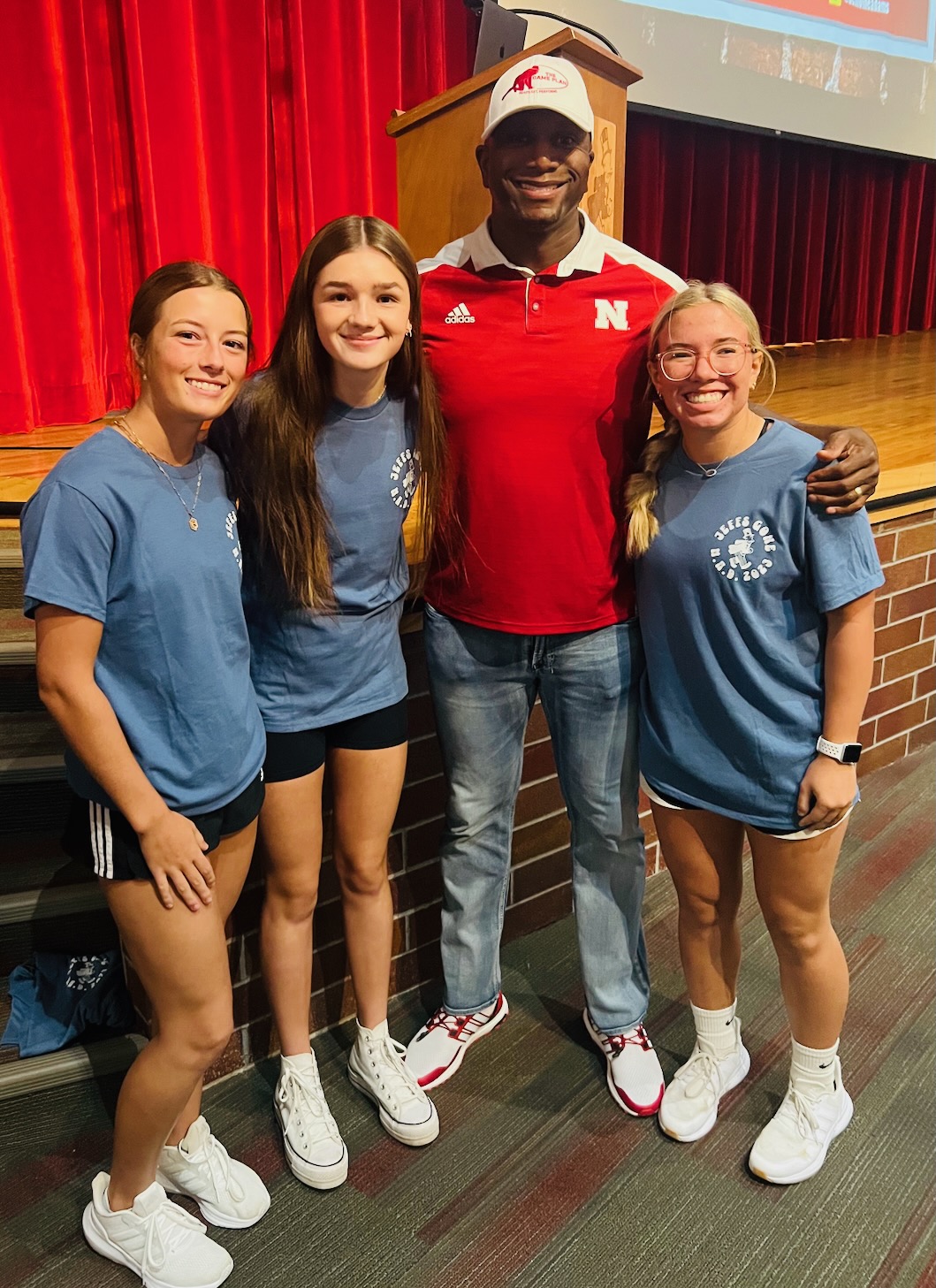 The capacity crowd in the auditorium was dotted with girls in softball jerseys as the Jeffs were set to continue their march towards an improbable sub-district title later that day. Freshman Iaunna Lucking swears those good vibes from Adams' speech to the school followed the girls all the way to Beaver Crossing, where the fourth-seeded Jeffs punched their ticket to the district title by scoring 33 runs in a pair of thrilling victories.
"I feel like he (DeMoine) lit a fire inside our team," Lucking said. "We really took what he said to heart and went into those games with that never-give-up kind of mindset."
The morning keynote was a part of "You Matter Monday." Other themes throughout the week included Talk it out Tuesday, Wellness Wednesday, Triangular Thursday and Feel Good Friday. The students wore blue shirts that read "I'm so happy you're here" to the Jeffs' volleyball triangular Thursday night, and raised over $160 in a split-the-pot raffle for next year's wellness week.
"Wellness Wednesday was my personal favorite," said junior Regan Kapke. "You not only get a snack, which everybody obviously likes, but it gives you a chance to actually focus on practicing self-care, which is hard to do when you're involved in a lot of activities."
Kapke is one of those highly-involved students. Between FBLA, FCCLA, musicals, one-act, choir, softball and track, she keeps a tight schedule. It's nice to take a deep breath here and there. It's even nicer knowing her school sees the importance in mental health and wellness.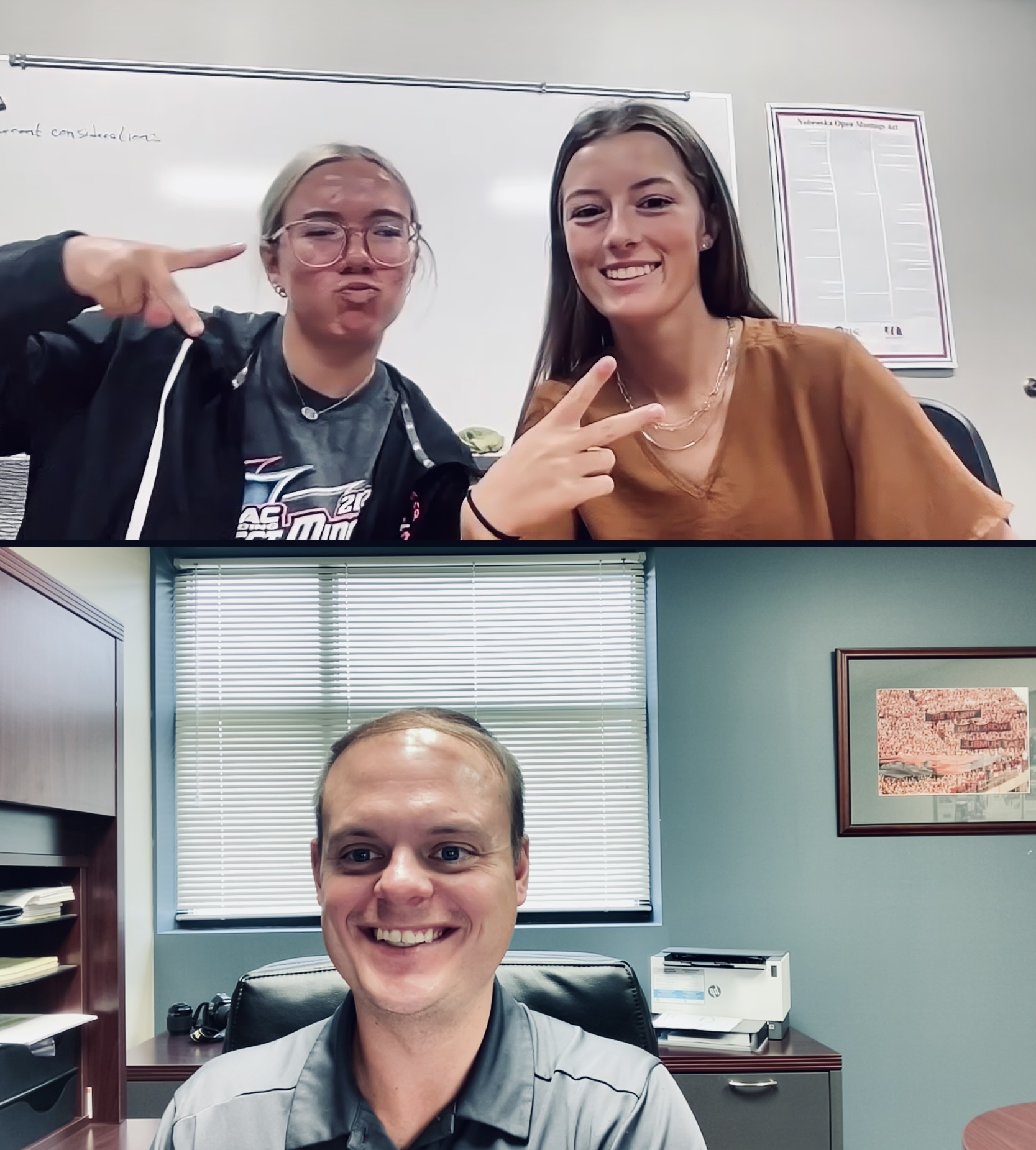 "Ever since I was in sixth-grade, I always had the idea of having straight A's and being the perfect student, and I kind of built a lot of stress and anxiety on myself," Kapke said. "But through learning about my mental health, and I think some people learn that later in life, as I did it sooner, that was huge for me. Now I really like to spread awareness about how to manage it and how to focus on yourself. This week is a good way to spread awareness."
Molloy has seen the conscientious prioritization of student and staff wellness pay off in the hallways and around the school. Fairbury's work with the ESU 5 team, specifically McNally and mental health clinician Sean Roberts, who spends four days a week in the district, has positively impacted its overall climate and culture.
"There is a different feel in the building," said Molloy, who served as principal before stepping into the superintendent role. "And that really started last year with Sean. He's a very approachable person. He builds great relationships with students, and it's easy for them to go and reach out to him when they are in need of assistance of any kind."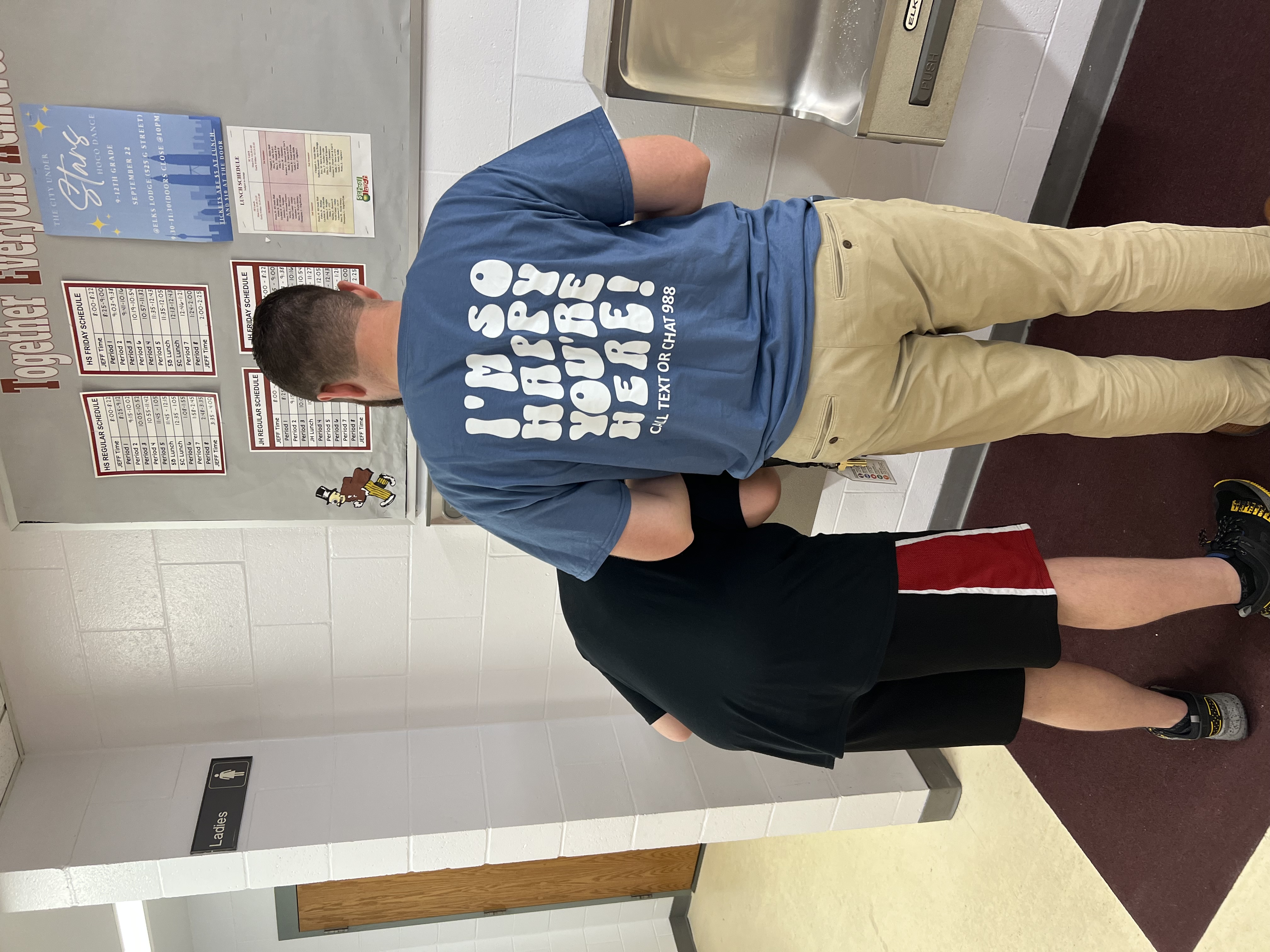 Roberts, who works two days at the high school and two at the elementary each week, felt welcomed and embraced in Fairbury from the first day he showed up.
"By the end of last year, I felt like I'd been here for a long time," said Roberts. "And not because it was stressful, but because of the impact of the staff's open arms, and a lot of that falls on the leadership here being so open into what we're doing and utilizing me the best they can."
Last year was Fairbury's first with a school resource officer, Molloy notes, and he and Roberts also work well together. Roberts is a staple in the halls, and Molloy is right, students trust him.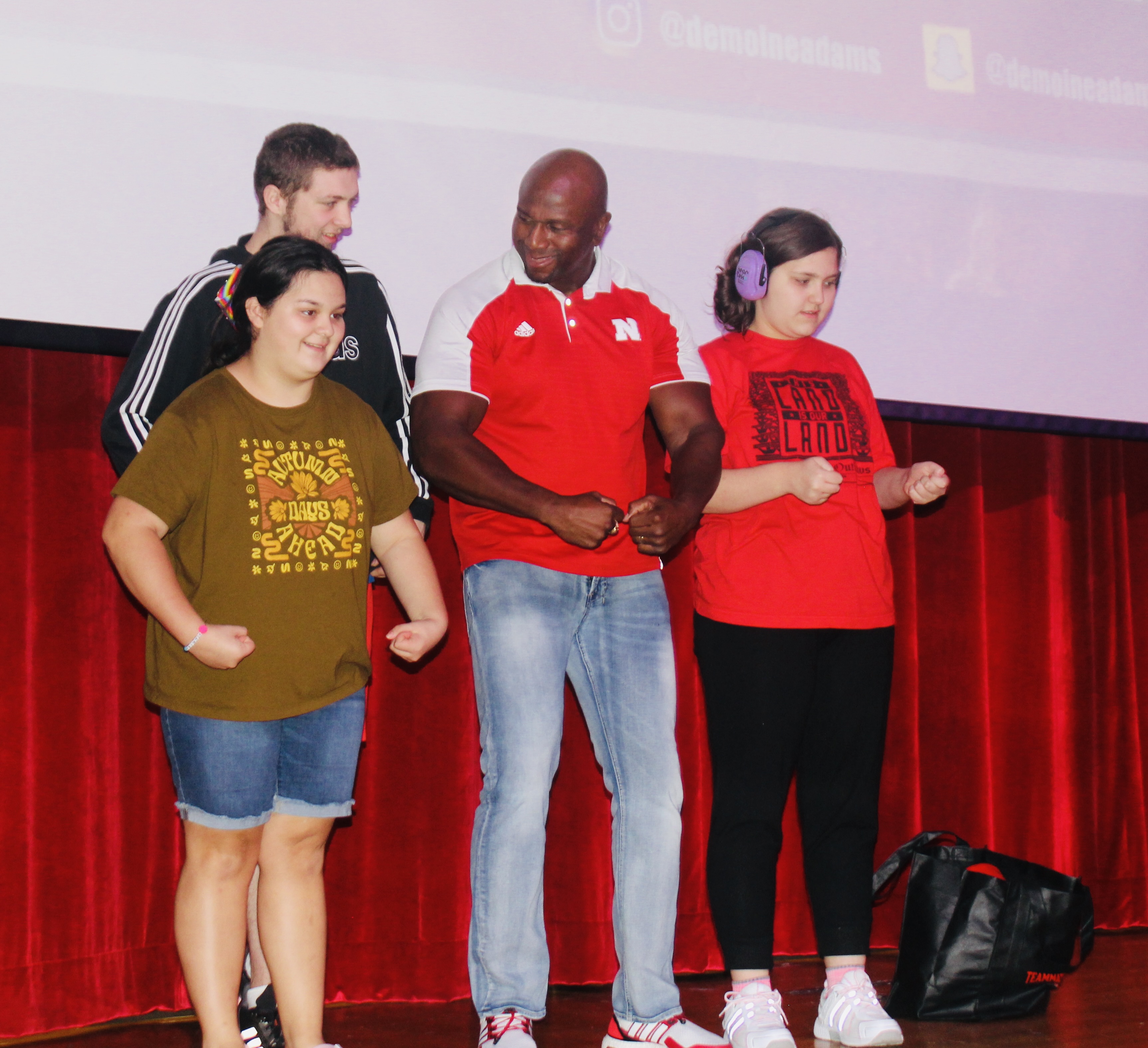 "He's always standing there in the hallway just smiling and so welcoming," said Lucking. "We know we can always talk to him and that he's here for us. I feel like that's helped a lot of students."
Mental Health Awareness Week is a five-day celebration with intention, but the themes and focuses stretch across the entire school year.
"It's highlighted this week, but it's something that we prioritize all year long," said Molloy.
Lucking and Kapke will tell you the same thing. The students have bought into ESU 5's Wellness 4 All program, and that buy-in has boosted the overall morale at FHS in a big way. You could feel it on Monday morning.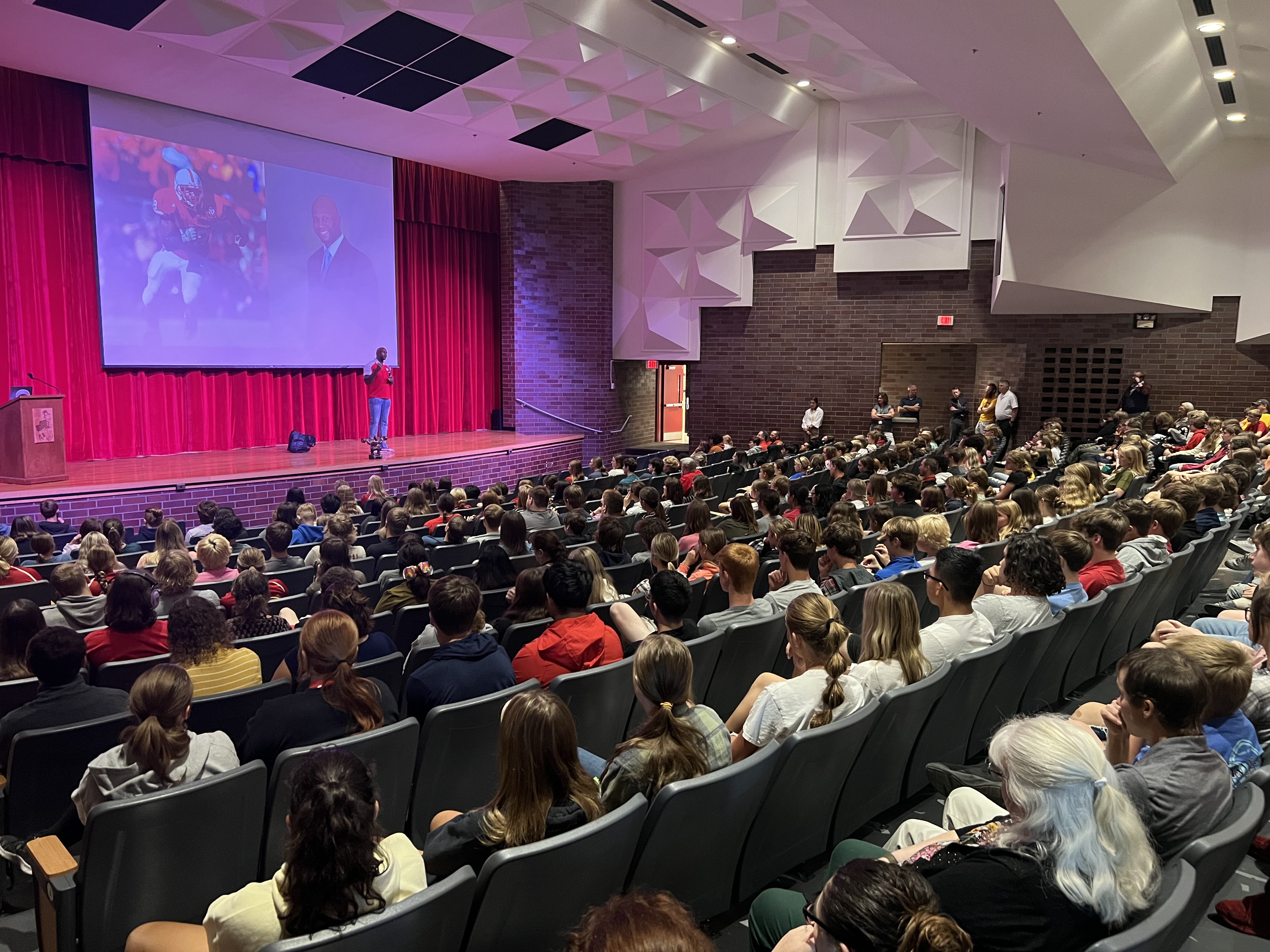 "It really does make a difference when you take care of yourself and make sure that you're in a good state," said Lucking. "I feel like students who know and take care of their mental health tend to do better. They're able to give more because they have themselves taken care of. They're able to help others."
What Lucking said mirrors the message Kapka would share with young students in the district. Take advantage of the resources the school has made available. You won't regret it.
"It's super easy to get sucked into, 'This is a permanent state of my life. I'm always going to struggle with mental health," when high school is such a small piece of your life, really," said Kapka. "You should try and find the good in the present, as opposed to focusing on the negative, which is not going to matter in the future."
Chances are, you'll have some fun along the way.