The First Five Years: Small school in the Panhandle doing big things in Early Childhood education
The First Five Years: Small school in the Panhandle doing big things in Early Childhood education
By Tyler Dahlgren
There's a growing list of concrete evidence supporting the fundamental effectiveness of early childhood education, and it contains all of the usual suspects.
Cognitive development, cooperation, socialization, teamwork and confidence are all near the top, and for good reason. Acclimating a child to education before dropping them into kindergarten is a mutually beneficial endeavor for both the soon-to-be student and the school district offering early childhood services.
The story of Morrill's Tri-Community Preschool and Cub Care, however, begins with the very thing that kicks off and closes each day throughout the year: Fun.
This place is fun. The facility was built in 2017, basically brand new and sitting in the middle of the last small town on the map before Highway 26 rolls right into Wyoming. It's unique too, offering services to ALL children in both Morrill and surrounding communities; preschoolers, toddlers and infants, too.
The children, coupled with a caring and devoted staff of 16 and a daily prerogative to blend formative development and flat-out fun, bring this place to life.
And if their students cross Madison Avenue and walk into Morrill Elementary on the first day of kindergarten eager to learn, well then the Tri-Community staff has succeeded. For school director Sunny Edwards and staff, there's no better feeling than that.
"What we hope they're gaining is a lifelong want to learn," Edwards said. "What we hope they're gaining is a desire to be curious."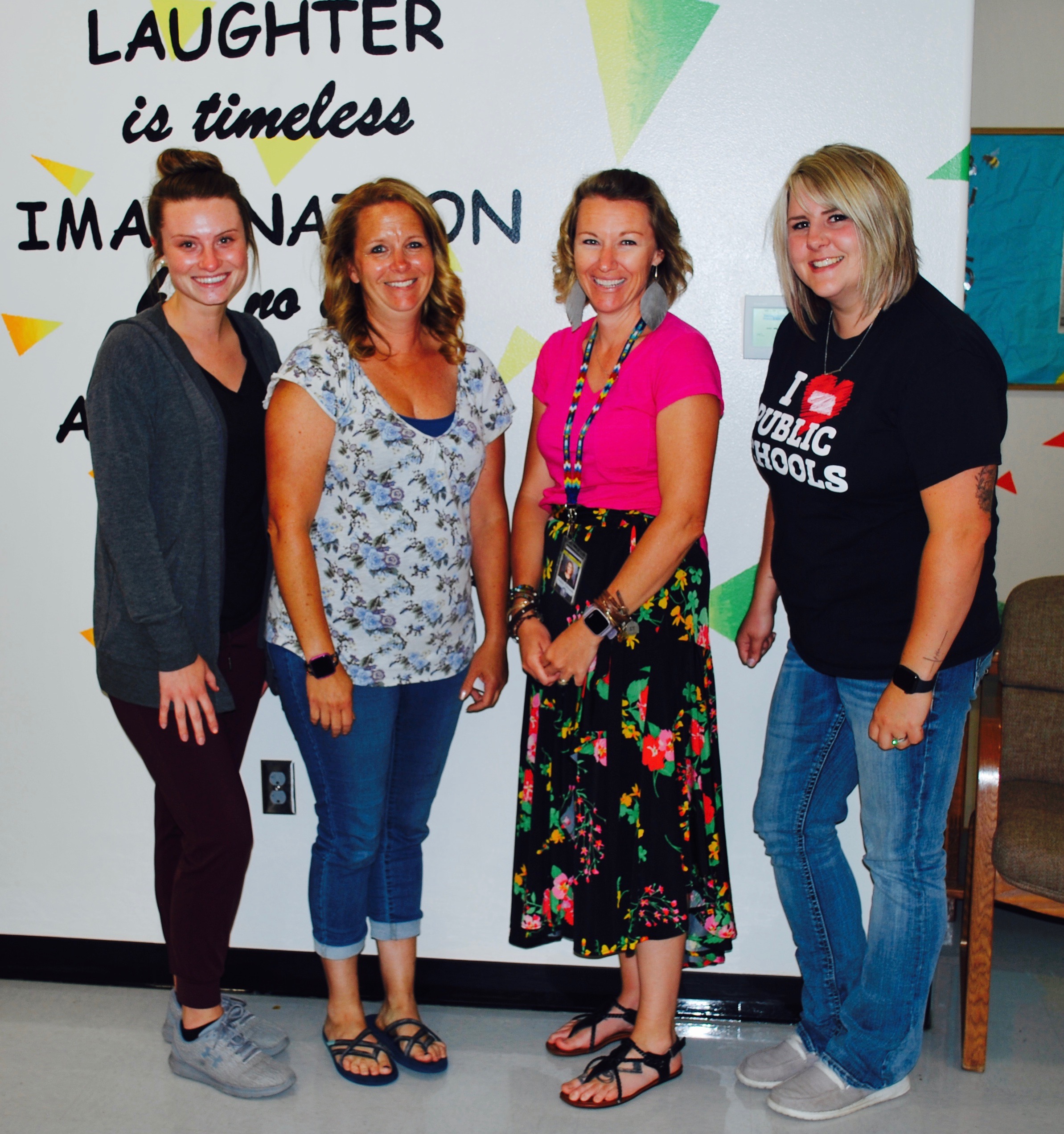 (Pictured above: Brooklynn Clyncke, Becky Jo Wylie, Sunny Edwards and Kyla Odermann in the welcoming room at Morrill's Tri-Community Preschool.)
---
With a canopied tent shielding a state-of-the-art playground, multiple gardens where (safe to eat) herbs and plants grow and a sleek, sunny and inviting interior, it's almost hard to believe a dilapidated cafeteria used to sit on the same grounds where one of the crown jewels of Early Childhood in Nebraska now stands.
Addressing what to do with the old cafeteria was one of the first items on superintendent Joe Sherwood's list of top priorities when he came to Morrill a handful of years ago. Right away, Sherwood and the Board of Education summoned the community to take part in a "World Café" open forum.
They wanted the community's opinion. "How do you see this property best being utilized?" Childcare, chimed the community almost unanimously. Enrollment was slightly decreasing and as more and more parents found work in Scottsbluff and Torrington, stakeholders were looking for something that might keep them around.
"It really was a community needs-based decision," said Edwards, who came to Morrill as an infant room teacher in August of 2019 before becoming the assistant director shortly after and making the jump to director in December, 2020.
Edwards herself is a reflection of the Early Childhood program, friendly and energetic and well-versed in a growing field. After graduating from Chadron State and coming up empty in her search for Early Childhood jobs, she opened her own preschool in her basement, an experience she fondly remembers as "a total blast."
Her next stop was teaching in a Crawford preschool, where she spent three years implementing the Pyramid Model framework for social-emotional behavior before being recruited by the Nebraska Department of Education to coach Pyramid Model and PTIs across the Panhandle. In short, Edwards came to Morrill with a wealth of experience.
"She's a great leader, having been in so many different roles she really understands what the teachers are going through," said Brooklyn Clyncke, who works on Edwards' staff.
Having a child from infancy to preschool is immeasurably advantageous for Morrill, one of very few school districts to offer such services. The staff starts with the Pyramid Model in infancy, working on routines, schedules and positive feedback. When it's time for kindergarten readiness, they turn to Teaching Strategy's GOLD program, monitoring the child's progress every step of the way.
Not only does the staff watch the children grow, from babies to toddlers and toddlers to preschoolers, they form relationships and build a strong foundation for each child's academic journey.
"The years of relationships we have with our parents is one of the best parts of the job," Edwards said. "It's helped to build unity, and that we're all here for the kids. That's the big picture."
And though she's well-versed in Early Childhood, Edwards is always looking to evolve.
"I'm very much a lifelong learner," she said. "I'm trying to inspire that in my staff, and they're all very receptive. They're lifelong learners, too. I don't think you get into education if you're not. We've all learned a ton about teamwork and culture and the need for ongoing professional development."
Though they operate almost as a silo by default given the space between school districts in Western Nebraska, the preschool is willing to knock down doors to collaborate. The staff spent much of the pandemic shutdown on PD, and Edwards leans on Scottsbluff's Bear Club Preschool and their director Jodi Benson as rich resources.
She refers to Morrill's Board of Education as excellent and says the district's administration is never anything other than supportive. That goes for the community, too.
"That's what I love about small communities," Edwards said. "Most people here are very close knit. When they hear there's a need, they'll jump in. They want what is best for kids. That's on the forefront of their minds, and it's why we're here today."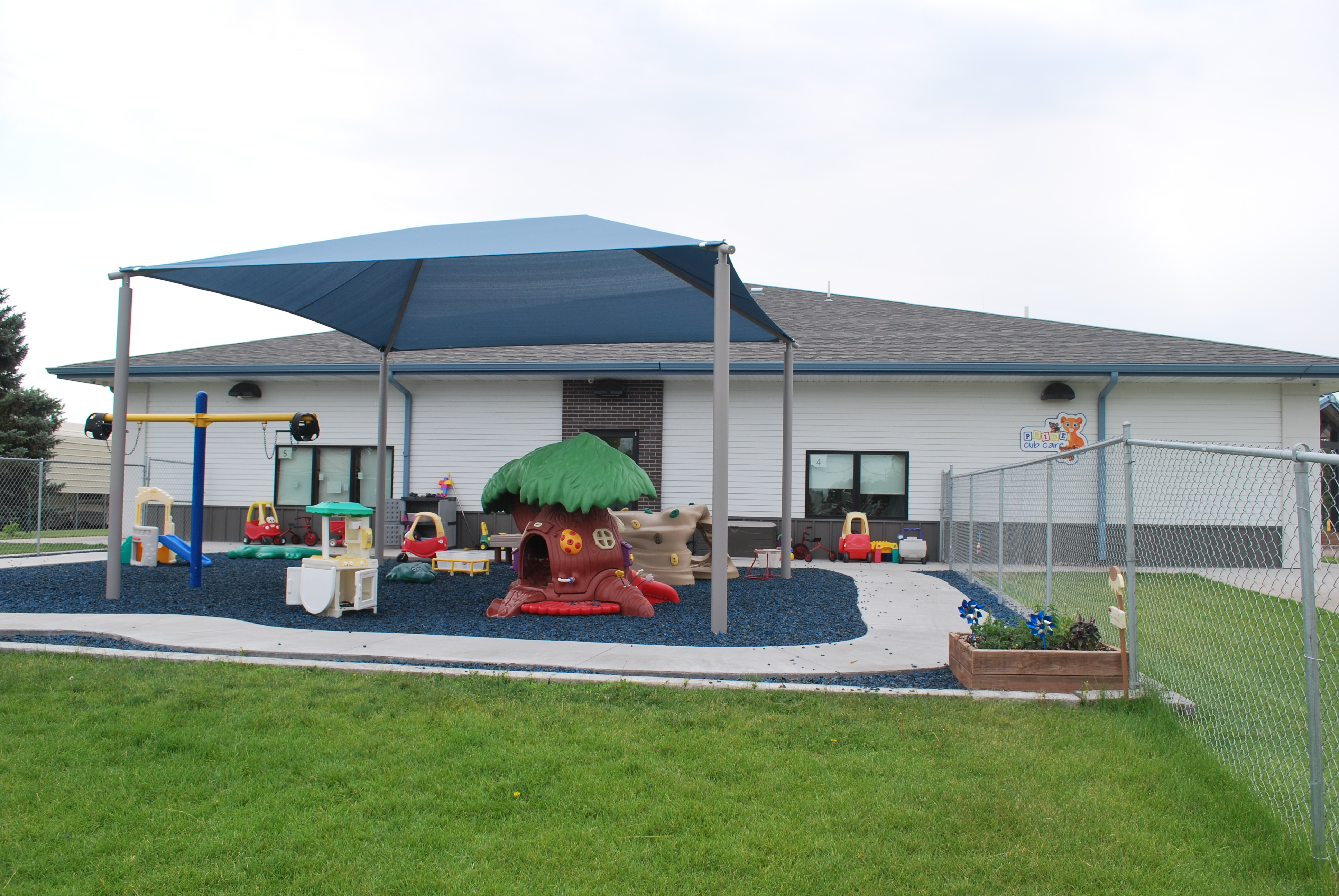 ---
The staff at Tri-Community Preschool often joke that they should write a book, and after hearing a few of their stories, a 20-minute collection of priceless memories, a New York Times bestseller isn't out of the question.
Kids, they can attest, really do say the darndest things. Their dialogue keeps things interesting and colorful, and often ends in laughter.
"Just the stories they tell, that might be my favorite part of the job," said teacher Kyla Odermann, who spends her time with the three-year-olds. "They're so excited to see us in the morning, and that makes me happy and even more excited to come to work. Knowing that sometimes we can be one of the happiest parts of their day, just by being there for them, that's so awesome."
The staff walks into each day with a plan, but they're always on their toes.
"You never know what you're going to get," said Clyncke. "But day to day, the teachers always incorporate the best activities and so much fun throughout the units they're doing."
Clyncke calls it "messy fun", and for these teachers there's no better kind.
"We don't mind getting messy," added Odermann.
The school is open throughout the summer and offers year-round fun with a helping of learning. The children go on field trips and spend Fridays soaking up the sun at the local swimming pool.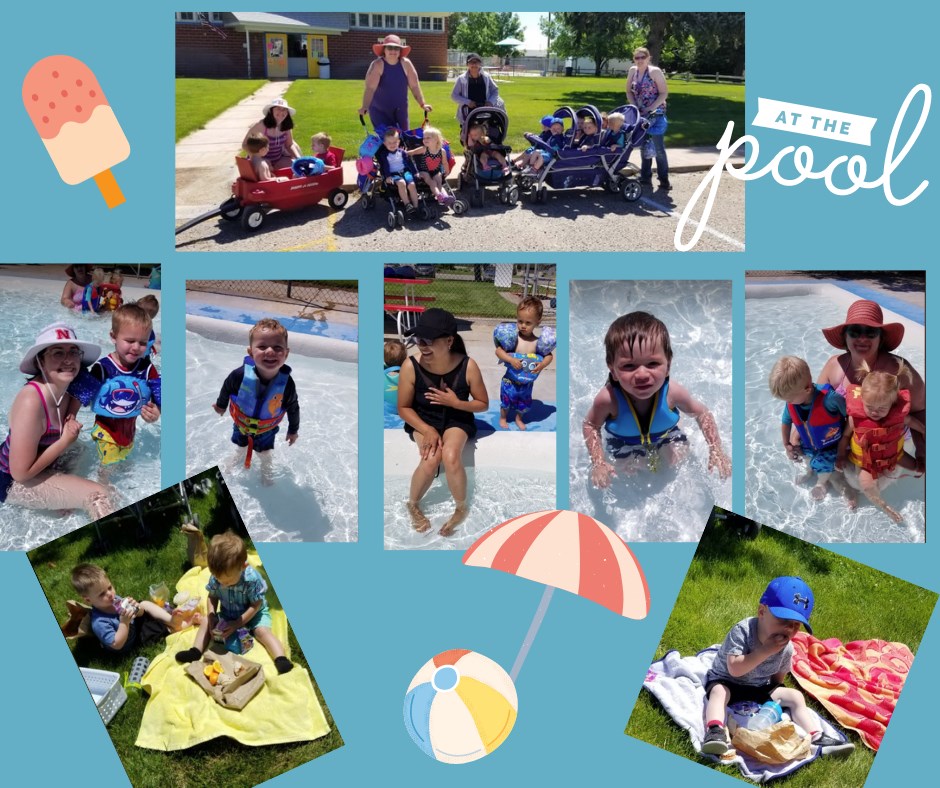 (Courtesy Photo)
"They're just so excited to learn new things," Odermann said. "They're excited about everything."
The staff really is as tight-knit as Edwards described. When hiring, she looks for a certain kind of teacher. Teachers with a zest for teaching, yes, but perhaps more importantly teachers with a passion for helping kids. Caring teachers with a certain level of patience and compassion, individuals who aren't afraid to be vulnerable because, in here, that's a requisite.
"We're all raw, all day long," said Becky Jo Wylie, who has 26 years of Early Childhood experience. "Your emotion is out there. What happens with the kids is out there. Emotions are big and when you trust a coworker enough to see your emotions with a child, whether it be elated or sad or worried because of something that's happening with a child, that's pretty raw. They can relate. They have an empathy for you."
The emotions are raw and the joy the teachers experience seeing a student grow is very, very real. In fact, they beam with pride when talking about the growth they see in a student over the course of a year, which, in here, tends to fly by.
"There's no better feeling than seeing them be successful," said Clyncke. "You work with a specific child for so long to use scissors or to be able to come into the classroom and be calm and do the expectations, and when they start doing those things it's like all of your efforts are finally becoming fruitful."
Having the freedom to creatively come up with lessons and plan curriculum helps the staff vault students to those milestones and achievements quicker than the alternative. That stems back to Edwards' experience and her love for collaborating.
"When we're allowed to meet kids where they're at rather than just saying 'Here's your curriculum," that's really beneficial," said Wylie. "When we meet them where they are, we can be creative and grow with them."
Students from the high school are afforded the opportunity to work with the children at the preschool once they turn 14. Edwards said the kids light up when interacting with an older student.
"Any time there's an older kid in the building, they're a celebrity," she said. "The kids we have over here from the high school are excellent. I might try to recruit them. I'm hoping when they're done with their education degrees, maybe they'll come home to Morrill and we can employ them, because they're phenomenal kids."
Edwards feels the same about her staff. To her, they're the engine that powers this operation. Flexible and fearless, with a passion and drive for doing what's best for kids.
"We laugh a lot," Edwards said. "We have little quirky things that we do to keep everybody comfortable. We support each other. We're really a family unit in our building."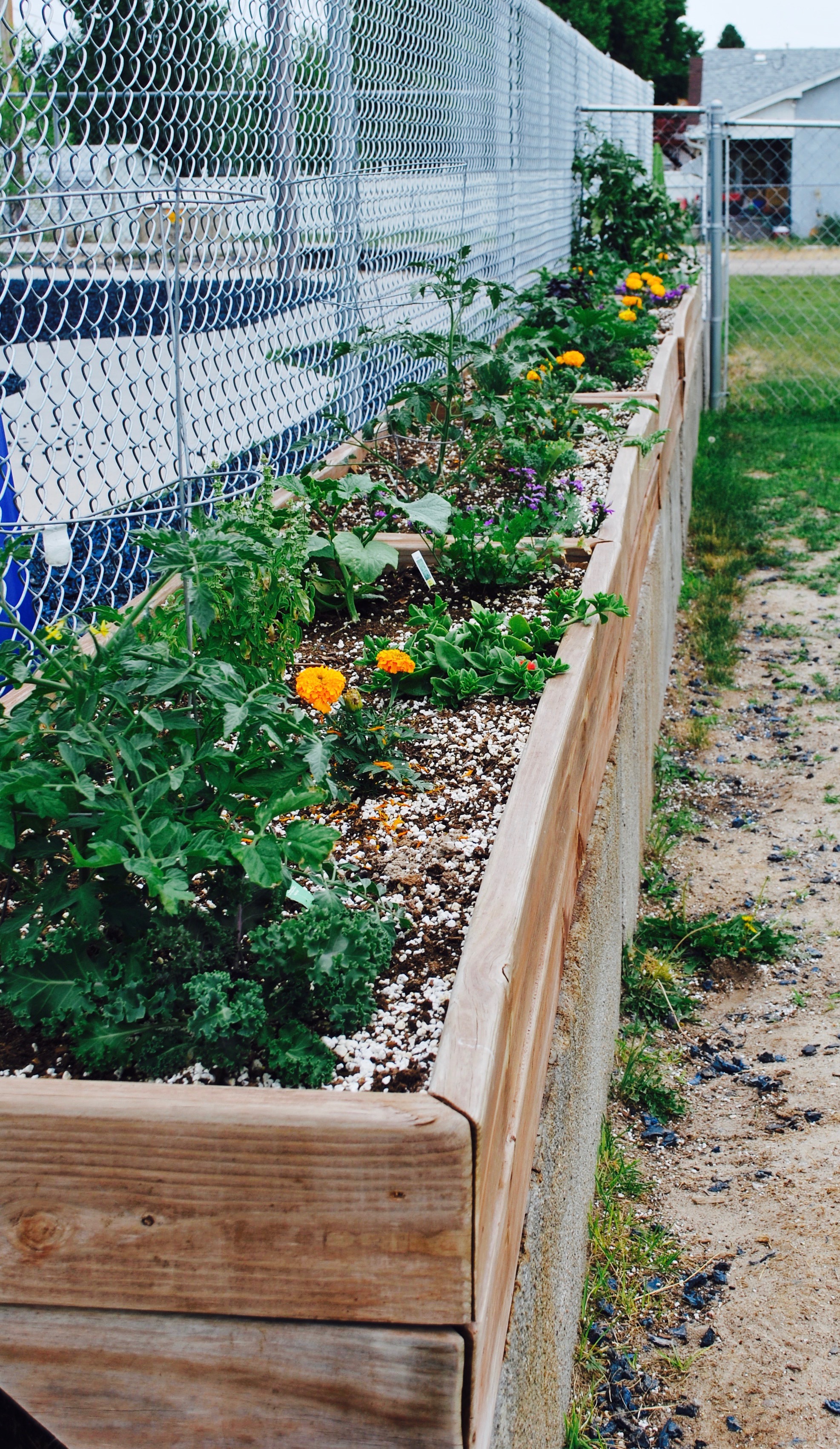 ---
The story of Morrill's Tri-Community Preschool started with fun and ends with fun. After all, between all the programs and accreditations and lofty goals, having fun is simply priority number one. That's how Early Childhood education is supposed to be.
"It's play-based learning," Edwards said. "Play is fun. Play is problem-solving. Play is creativity. So we play a lot and if I drop into a classroom and there's no playing going on, then I just start it. I have no problem playing."
And when a two-year-old splits a cookie in half and shares with a friend or a parent calls and reports amazing progress in behavior at home? Well, that's when Edwards' staff members rejoice.
"These are the beginning steps of their education, and being able to get them started in routines and learning and expectations, it's really cool to be a part of that," said Odermann. "I love it and can't imagine doing anything else."
Clyncke agrees.
"It's definitely something that sucks you in, that's for sure."
Metaphorically, they're building a bridge for the children in their classrooms.
"They will have been in the same building with the same expectations for five years, so they'll have an understanding of what is waiting on the other end of that walkway," Wylie said of the transition to kindergarten. "It's such a huge foundation for them."
The time will come for each child to cross that bridge, to jump into kindergarten, into their childhood. For the staff at Tri-Community Preschool, there's nothing more rewarding than that.
"It's definitely the kids that keep me waking up excited for each day," said Edwards. "I can think of every single one of them and something that I love about child. I can think of their struggles and how far they've come."
If she's ever having a bad day, Edwards goes to the place that can instantly turn gloom to glee.
"I go to a classroom and I just invest in the kids," Edwards said.
Edwards thinks of a story from the day before, when a group of three-year-olds walking in a straight and orderly line made her smile so big her daughter asked what was going on from the passenger seat of their vehicle. The moment was small, but it turned a tough day into a happy one.
"They don't realize it, but what they're teaching me is much more than I'm teaching them," she said. "I'm sure of it."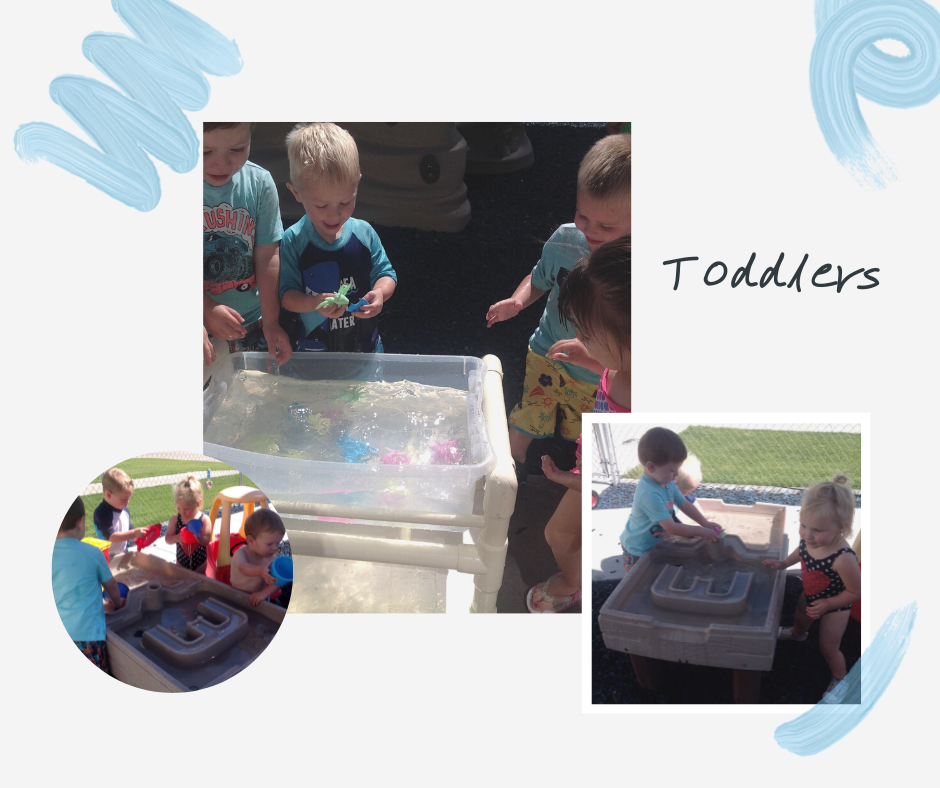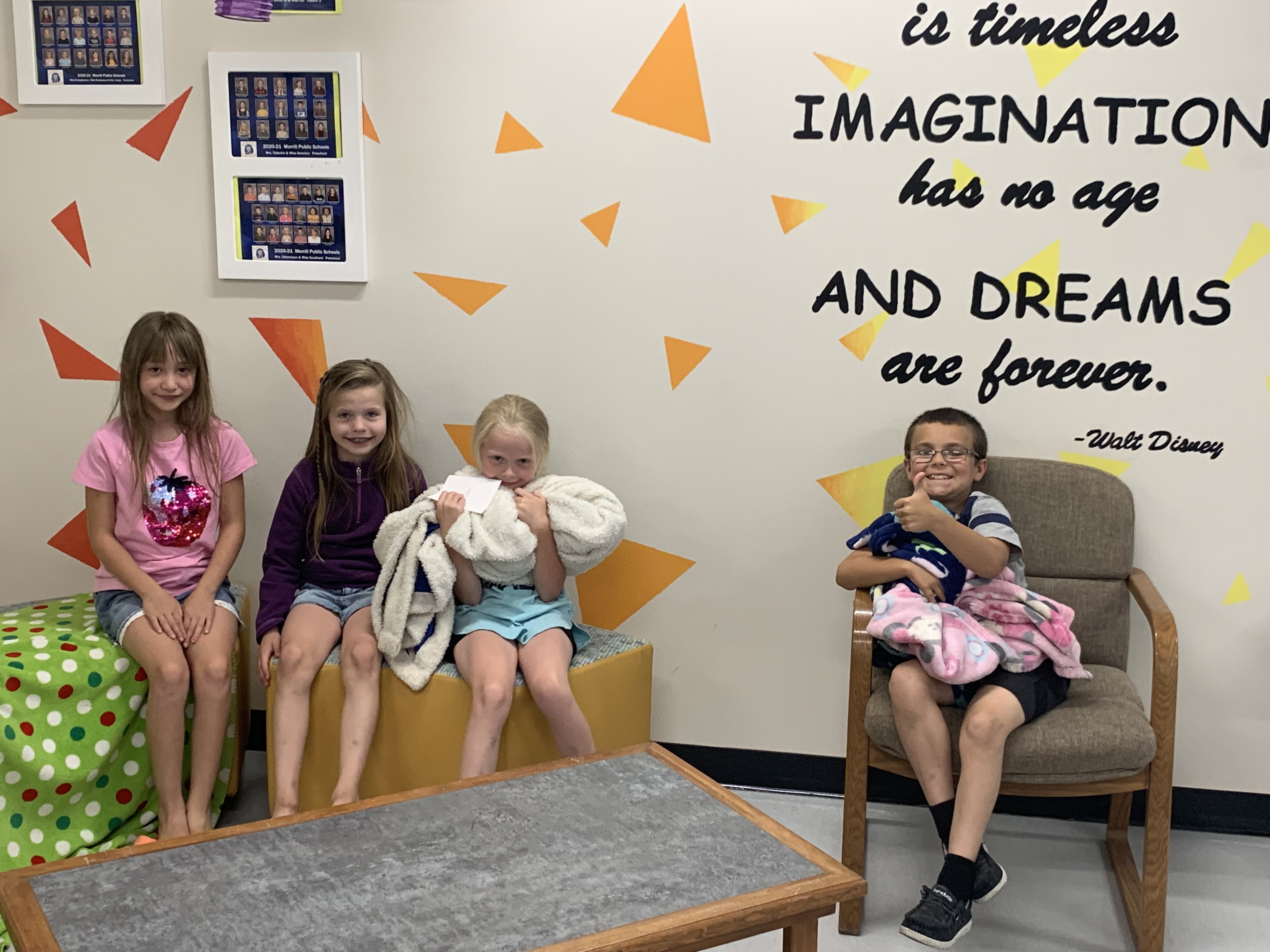 (Pictured above: The summer helpers!)