ESU 13 Conference Provides Panhandle Educators a Wintertime Boost
ESU 13 Conference Provides Panhandle Educators a Wintertime Boost
Thursday, February 20, 2020
By Tyler Dahlgren
More than 1,300 educators gathered at four separate sites on Monday for ESU 13's Mid-Winter Conference, a wintertime tradition in The Panhandle for the last 34 years.
An engaging and impressive list of presenters were pulled in from across the state and the country and covered a timely directory of topics, specifically assembled by event organizers in response to feedback gathered from past conferences.
"This year, we were intent on meeting teachers where they are with the students in their classrooms," said Michelle Keszler, Professional Learning Coordinator with ESU 13. "We conduct a survey at the end of the day asking what they would like to see the next year. Behavior is always the most requested. Popular ones lately have been wellness and mindfulness for teachers and students."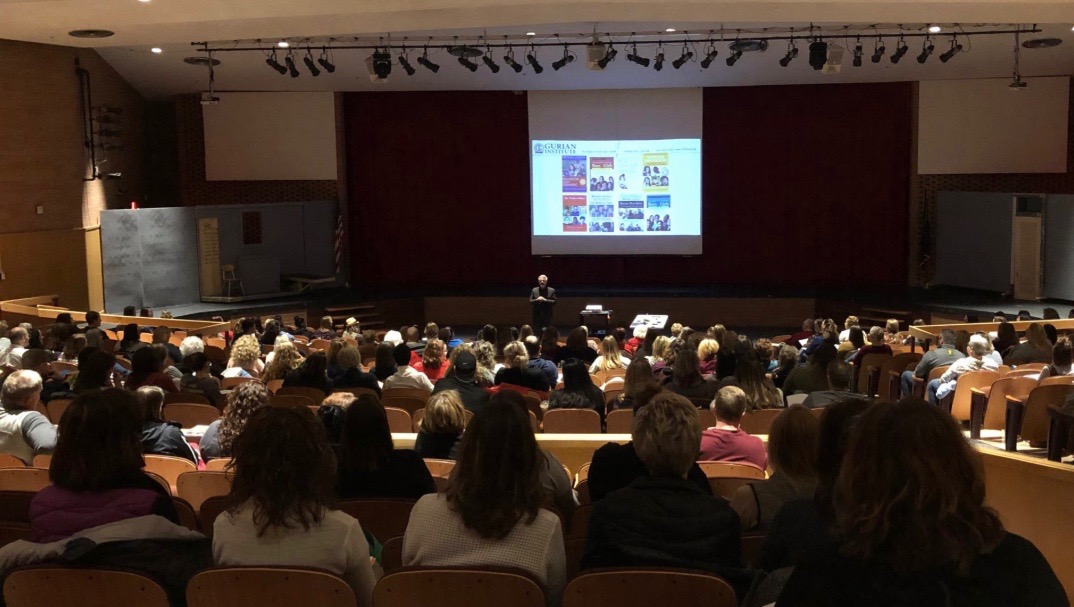 The conference evolves year-to-year based on feedback. Every March, the service unit holds a meeting with leadership teams from the school districts within ESU 13's area. Basically, organizers are putting the Service in the ESU. Planning is a year-round process.
"We literally sat down yesterday (Tuesday) and started talking about next year," said Keszler. "Even before that, we're kind of thinking about what the next one might look like as we're planning the one we're currently on."
Since no one location is large enough to accommodate 1,300 people, the conference uses four different facilities: Western Nebraska Community College's John N. Harms Advanced Technology Center and the nearby Senior High School in Scottsbluff, the Gering Civic Center, and Chadron State College's Student Center. CSC students attend the event free of charge.
"Our host sites are always great to work with," said Keszler.
There is a dinner held for presenters on Sunday night to go over logistics and to ensure the conference sails as smoothly as possible.
"Michelle has done a great job of really forward-thinking," said Jadie Beam, ESU 13's Professional Learning Director. "The dinner helps us all get on the same page. The presenters know who's picking them up and where they're going."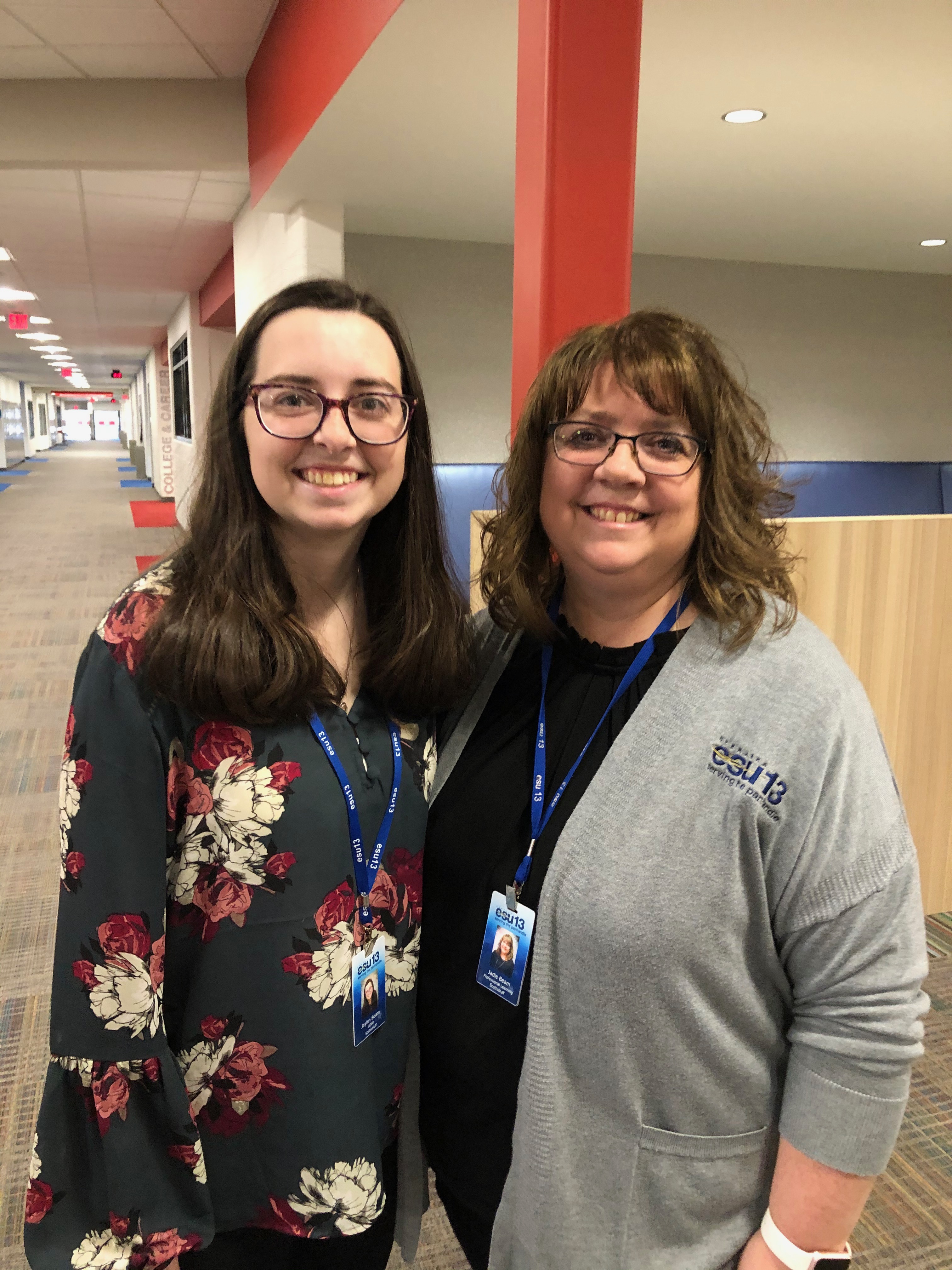 With so much coordination going on behind the scenes, the registration process is, perhaps, more stringent than other conferences, opening in November so that locations can be set by January. Communication is key, too, especially with so many moving parts.
"In terms of that, this was the best year we've had yet," said Keszler, who spent Monday making the rounds (she estimates somewhere around 50 laps taken). "Luckily, my building only has one staircase and there's only two rooms downstairs, but Jadie was probably up and down the stairs a hundred times on Monday."
For the educators, the Mid-Winter Conference is an opportunity to come together and learn. Collaboration, especially in Western Nebraska, is important. In addition to learning from nationally-renowned session presenters, such as New York Times Best-Selling Author Dr. Michael Gurian, for example, the attendees share ideas and experiences with one another.
"Coming in and listening to a nationally-known speaker for five hours isn't really enough to lead a teacher to change their practice, but it gets them to think," explained Keszler. "And we've had schools who actually went on to hire a presenter to come back to their district."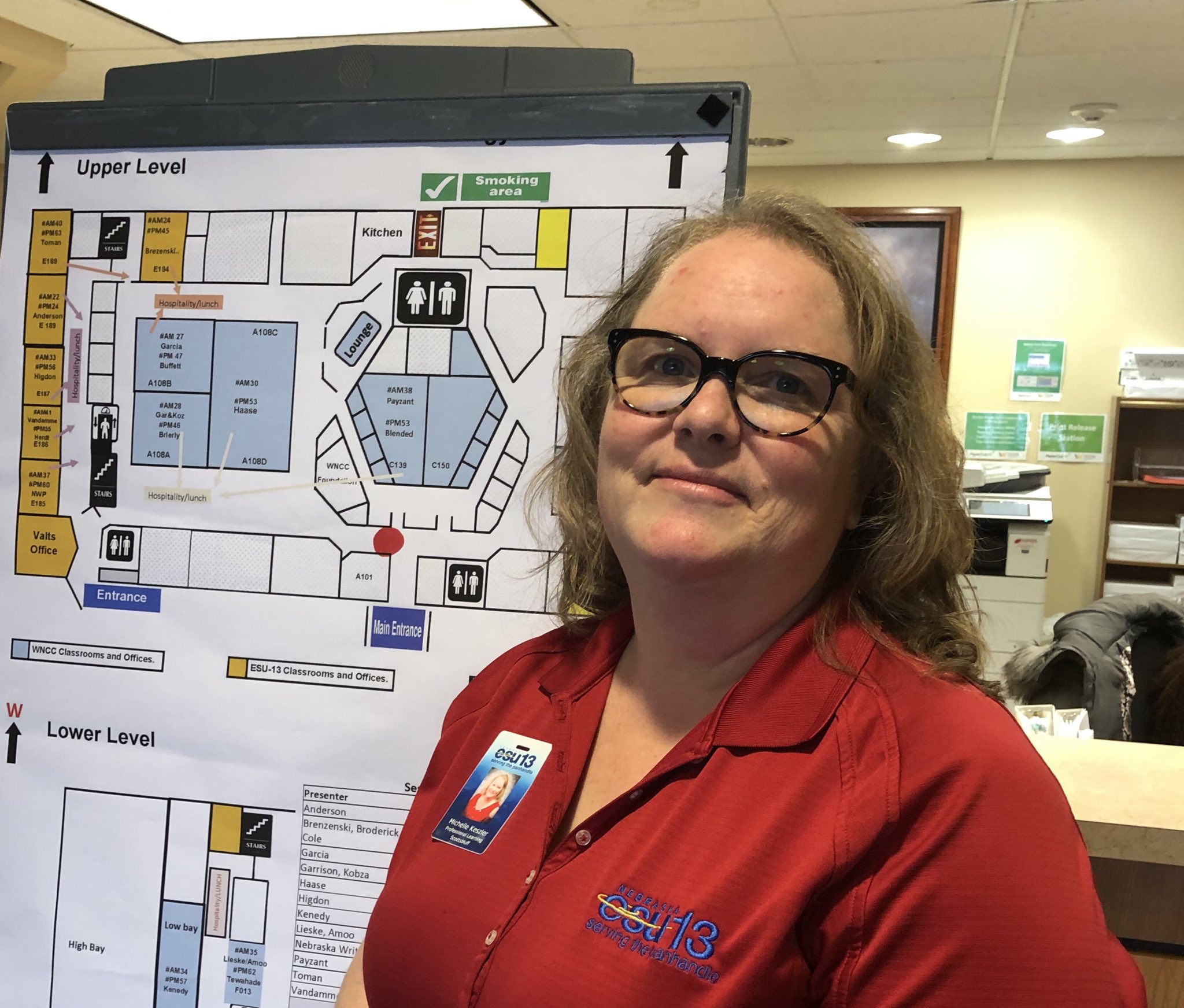 For the last three years, ESU 13 has sought out local educators to lead sessions, which, often times, receive reviews just as glowing as the national speakers. Area principals are sent a form in Google Docs and encouraged to pass the document on to teachers doing excellent work in their districts.
"We've sent a lot of personal invitations the last few years," said Beam. "Sometimes, it's hard to get them (local teachers) to come forward themselves, but they're very good about presenting if we contact them saying 'Hey, we've heard about the great things happening in your classroom, what do you think about presenting?'"
Both Keszler and Beam note ESU 13's all-hands-on-deck approach as an integral part of the conference's running success. With so many moving parts-technology, sound, meals, directions, etc.-the Mid-Winter Conference is a rather large operation.
It wouldn't be possible without the 1,300 educators in attendance.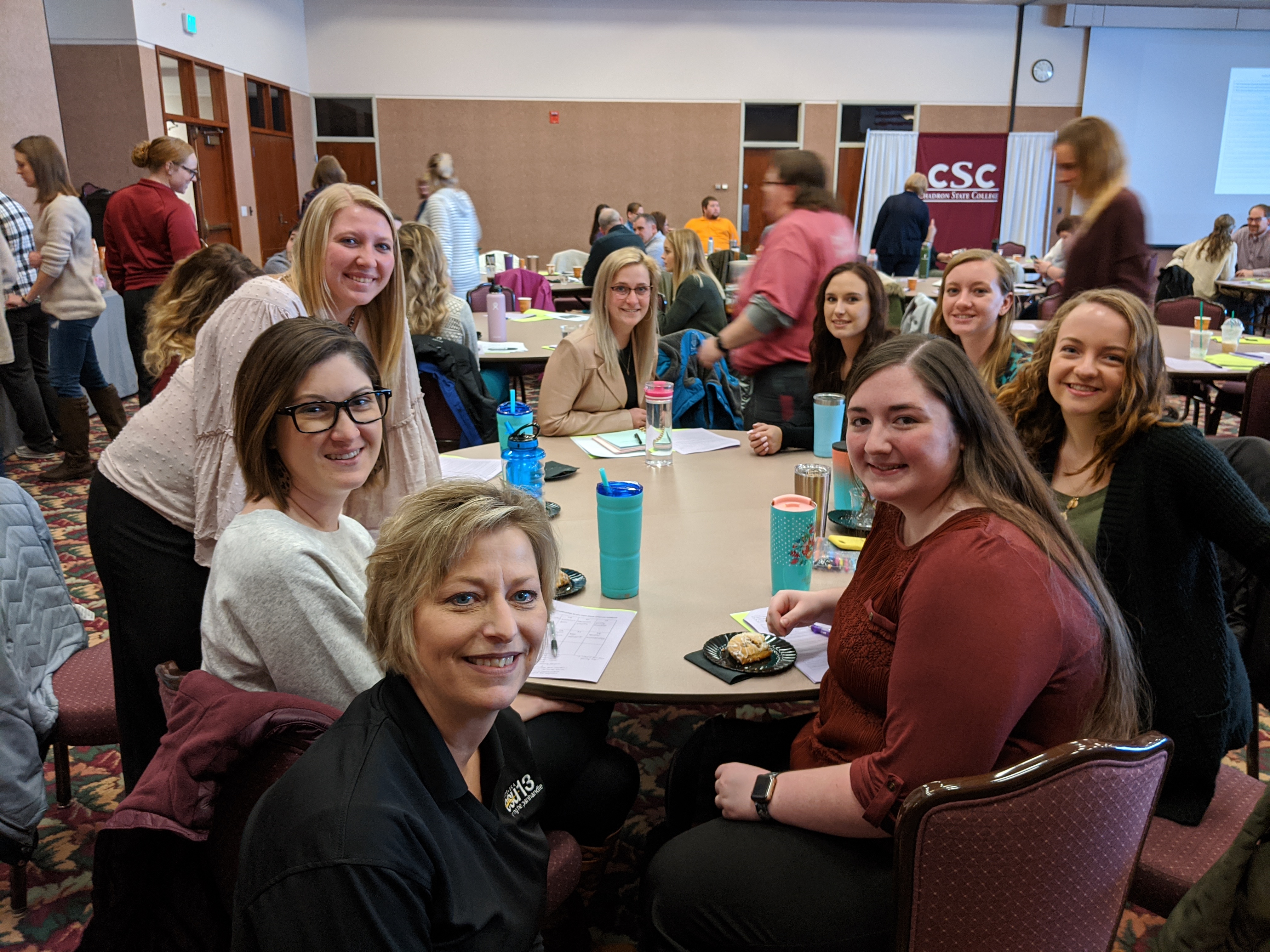 "They've made a commitment to growing," Beam said. "They put it on their calendar every year. They believe in us and they know we're going to bring them great professional development."
It's what makes the conference so great.
"The idea that no matter how long you've been educating, you can learn something from other people," said Keszler.
Next winter will mark the 35th year of the Mid-Winter Conference, and, in The Panhandle, they're already looking forward to it.