Esports catching on quick at S-E-M: "It's another option to help represent your school, which means a lot."
Esports catching on quick at S-E-M: "It's another option to help represent your school, which means a lot."
By Tyler Dahlgren
As S-E-M's K-12 music teacher, Justin Bosak has come to believe that any spark is a good spark, a belief that explains the energy and enthusiasm oozing from his room at any given time on any given day.
He's also learned that if you can show without doubt how a particular endeavor can benefit a student's educational experience, S-E-M will get behind said endeavor 10 times out of 10.
"Anything to do with school, if you can show how it's going to be a positive for students, they're going to go for it," Bosak said. "I've never had any problems getting things through as long as it's based around that ideology."
There's nothing better than piquing a kid's interest, captivating a student who you'd long struggled to engage, he continued. One day a few years back, Bosak was flipping through channels and enjoying some rare quiet time when he landed on an Esports competition being shown on ESPN.
His own interest was piqued. He saw an opportunity to provide an opportunity, and, after presenting the idea before the S-E-M board, the Mustangs Esports team was brought to life, and a new niche was born.
"Being who I am, I'm not really big on sports," said senior Hunter Schroeder, who is in his third year as a member of the team. "This is just another option for people out there that don't like football or basketball or baseball. It's another option to help represent your school, which means a lot."
Growing up, Bosak would meet his friends at the park or at the school to play and mess around. Many of his finest childhood memories were made on playgrounds and pavement, but that's shifted some since then.
"Now, kids go online and hang out on Xbox Live," Bosak said. "I can hear them talking and laughing and having the same fun conversations, but they're just not together. I thought, if they're already doing this, then how can we make it educational and more of a way to grow them as human beings?"
In three years, S-E-M's Esports program has proven successful in doing just that. There was quite a learning curve for the students at first. Their coach was learning, too. He still is.
"Competitive gaming is much different than playing at home, where you're able to unwind and it's more for fun," said Schroeder. "Esports is competitive. It's different. That's the whole point of it. You're a lot more engaged and into it."
The kids, many of them shy and reserved and not necessarily used to being a part of a team, had to learn fast. They were forced to do so, and once they got the hang of it and started to work together, the wins began to mount. And the friendships began to form.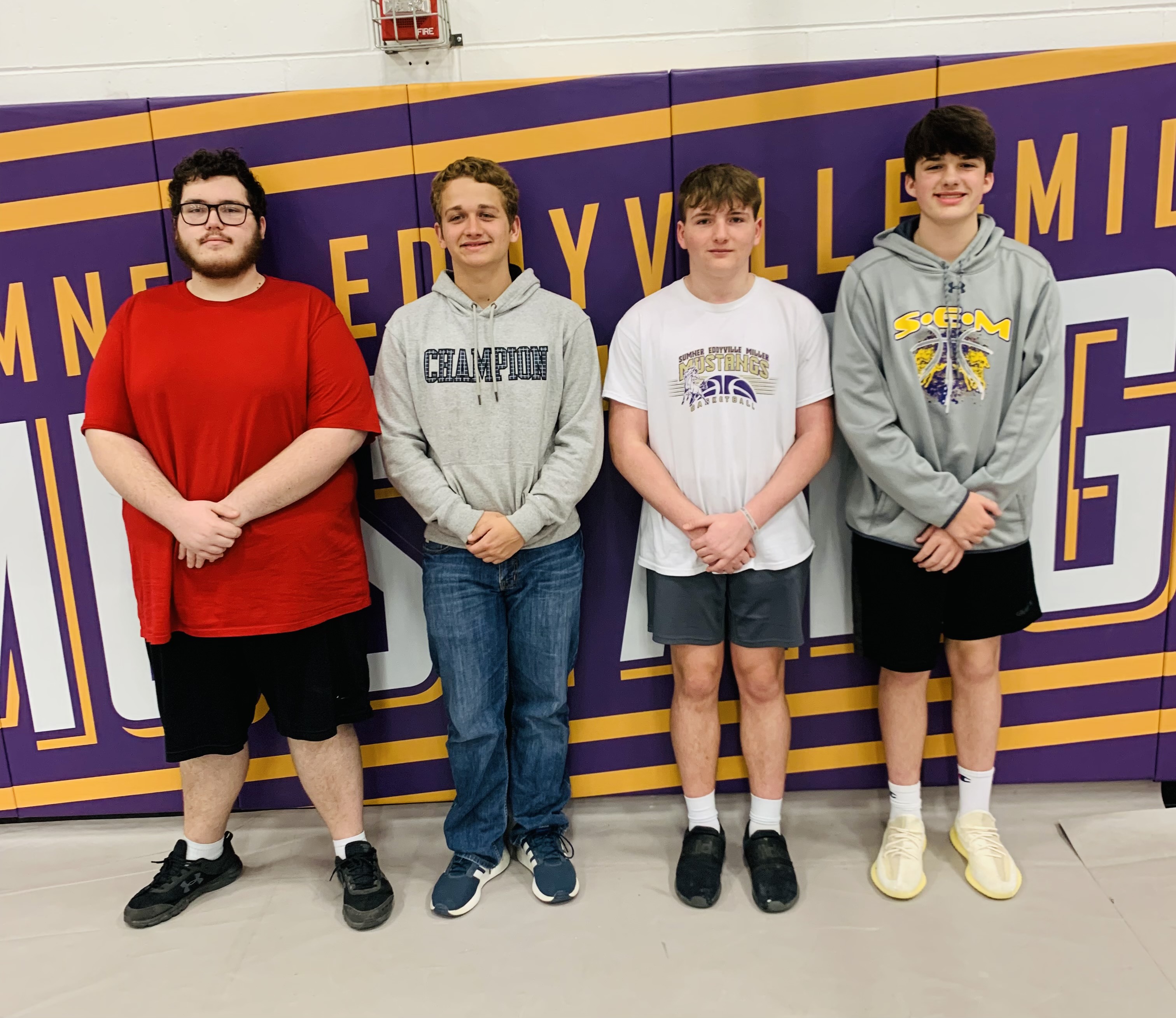 "They're just so interested in the game and sharing their knowledge of the game that they get past that shyness and are able to talk with one another very quickly," said Bosak.
The Esports community around Sumner is, believe it or not, very strong. They lean on one another for support and guidance, and Bosak, who serves on the NSeSA board, never hesitates to call upon that network for help. The same can be said for the students.
"You learn how to listen to others, because everyone is always willing to offer advice," said sophomore Colt Schroeder, who competed at last week's spring state tournament. "When you're at state, there's people telling you how to get better, and then you can turn around and offer advice too. It's just listening, learning and having good conversations."
Bosak has enjoyed seeing his team form connections with competitors from other schools along the way. On occasions, players from different schools will be lumped together on a team comprised of extras.
"They're lifelong friends after that," Bosak said. "We've had kids go to prom with each other, kids who met at Esports tournaments. It's pretty cool to see."
Game day is intense.
There are nerves and sweaty palms, strategy sessions and pre-game rituals. At state, that's all ratcheted up a notch or two. Or three or four.
The lights are bright on gaming's biggest stage.
"You're at the school and people are watching you play, and it's just totally different from playing at home," said freshman Carson Bosak. "You can hear the commentators on a five-second delay. You hear them after you do something good and bad. It gives you some nerves, for sure."
When one of their teams pulls out a close game, the room erupts. There's hooting and hollering and hugging and high-fives. There's exuberance, so much so that it's easy to forget that these students are quiet and shy for the majority of most days.
There's that spark again.
"They're enjoying it, they're into it, and they're pouring a lot of emotion into it," Bosak said. "You see so much energy."
Esports is catching on quick, not just in small schools across Nebraska (there are now four classes with more than 50 schools competing) but across the country. This year, the team from S-E-M was able to scrimmage Concordia University, a memorable experience that opened several Mustang eyes to the possibilities that exist in the world of competitive gaming post-high school.
"It was cool, because you'd figure for a college team they'd be super serious and not as inviting, but that wasn't true at all," said sophomore Darren Schroeder, who competed with his cousin Colt at spring state. "They care, but they're really friendly about it. It was a good experience."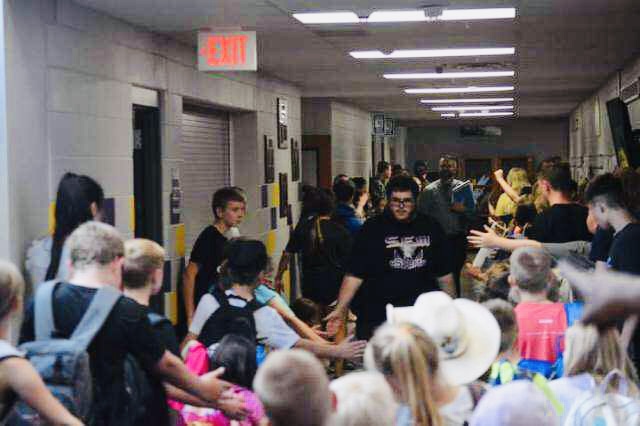 Hunter Schroeder, who will be attending Mid-Plains Community College in North Platte after graduation, has thought about trying to join his new school's team next fall. He and his teammates hope to see the program continue to grow.
"The little kids around here talk about it now and they watch the big kids and look up to them," Bosak said. "They see our team at the pep rallies. It's becoming more and more popular. We've got it going in the right direction.
The school, like the communities of Sumner, Eddyville and Miller, has embraced the team wholeheartedly.
In S-E-M's gymnasium, hanging among the volleyball, basketball and wrestling banners, there's the Esports team, smiling proudly in their jerseys. A local business was quick to donate $200 for that banner. The team is part of pep rallies and students line the halls to send their Mustangs off to the state tournaments.
"You wouldn't think they'd do that for us, but they do," said Colt Schroeder. "We had a fire truck and an ambulance escort us out of town and everything."
The whole nine yards, Bosak said.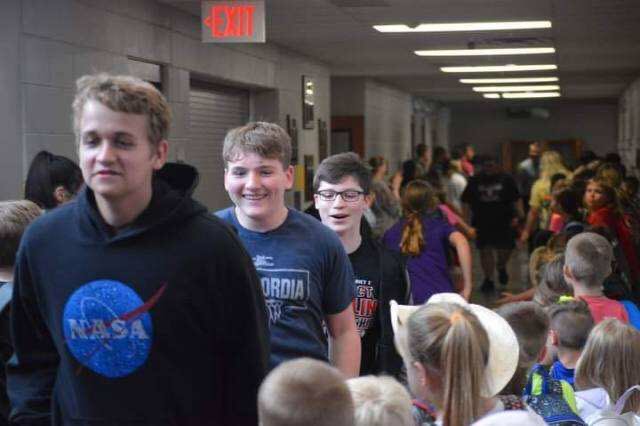 "We are very lucky to be in a school that is forward-thinking when it comes to that kind of stuff," he continued. "It means a lot to the kids."
It's been three years since Bosak's momentous channel-surf. Three years since that first pep rally when a state-bound senior surprised her coach by grabbing the microphone and addressing the entire student body.
"I remember that speech clear as day, and it'll be one of the memories that sticks with me for my entire career," Bosak said.
The team captain spoke confidently, no longer timid.
"I see all the posters hanging up and I see all the little basketballs dangling from the ceiling, and it was so nice to have candy in my locker, to have a controller on my locker with my name on it and my number," the girl said.
Her next line gives Bosak goosebumps to this day.
"This is the first time I've really felt a part of the student body."