A Day on Gifford Farm: ESU 3's outdoor learning adventure!
A Day on Gifford Farm: ESU 3's outdoor learning adventure!
By Tyler Dahlgren
The Missouri River runs south along Omaha's eastern edges, winding past some of the city's most recognizable landmarks.
Mighty Mo's waters run by Eppley Airfield and the Old Market. Right past the Henry Doorly Zoo and Bellevue's Fontenelle Forest Nature Center before taking a quick turn east and wrapping sharply around a beautiful piece of land that has served as an educational resource in this area for 45 years.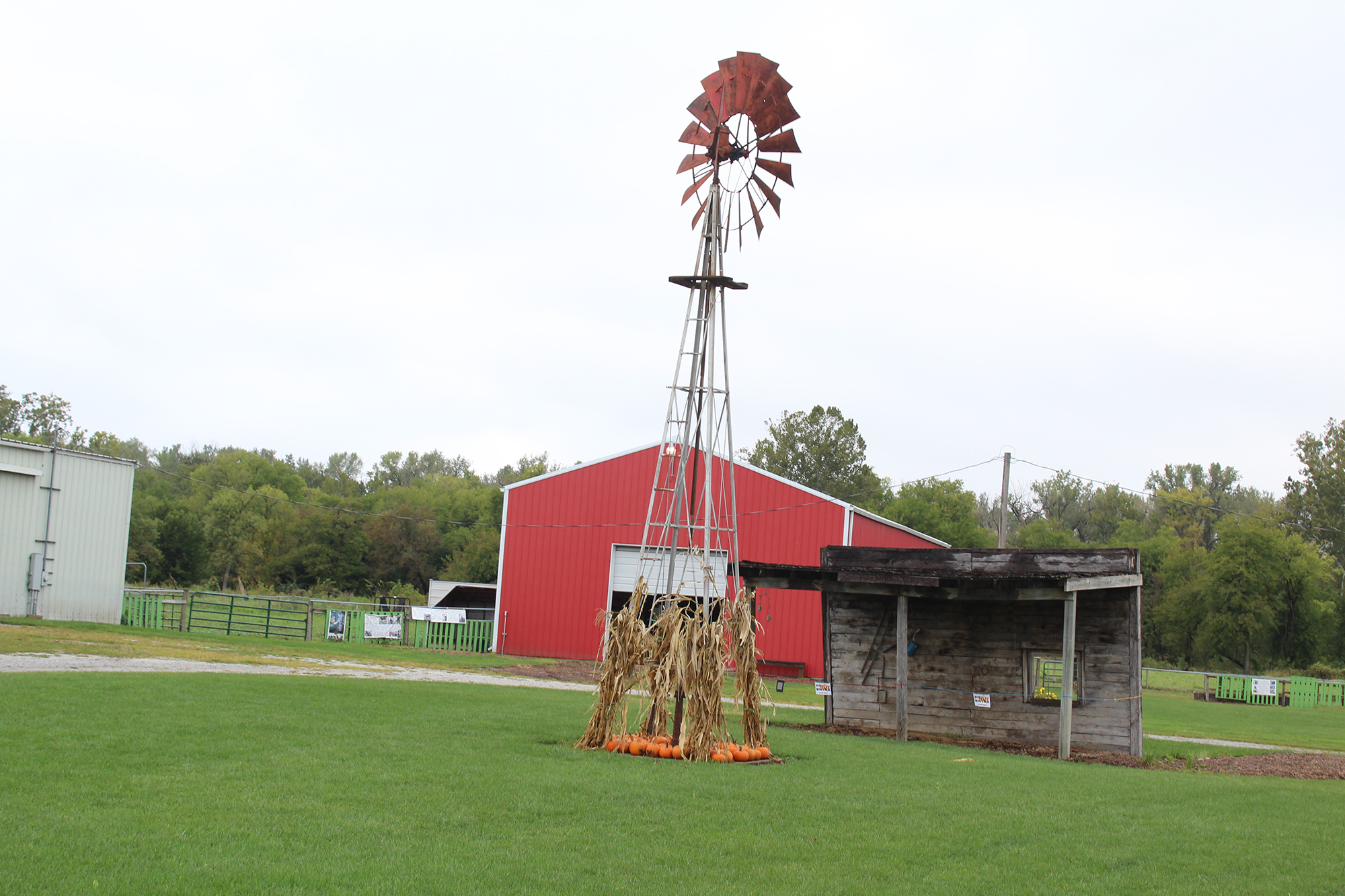 Nancy Williams is the director of ESU 3's Gifford Farm, a position she's held for nearly 20 years, and she likes to hear the figure.
30,000.
More than 30,000 students visit the farm, an outdoor learning experience with something to offer everybody, from preschoolers to high school seniors.
It's astonishing, really, a testament to the commitment ESU 3 and the Gifford Farm staff has made to growing and expanding the opportunities offered at the farm.
30,000. It speaks to the resilience of this place, which was under water when the Missouri River flooded in 2011. It took three years to rebuild completely, but Williams and her staff were offering programs again after only a year.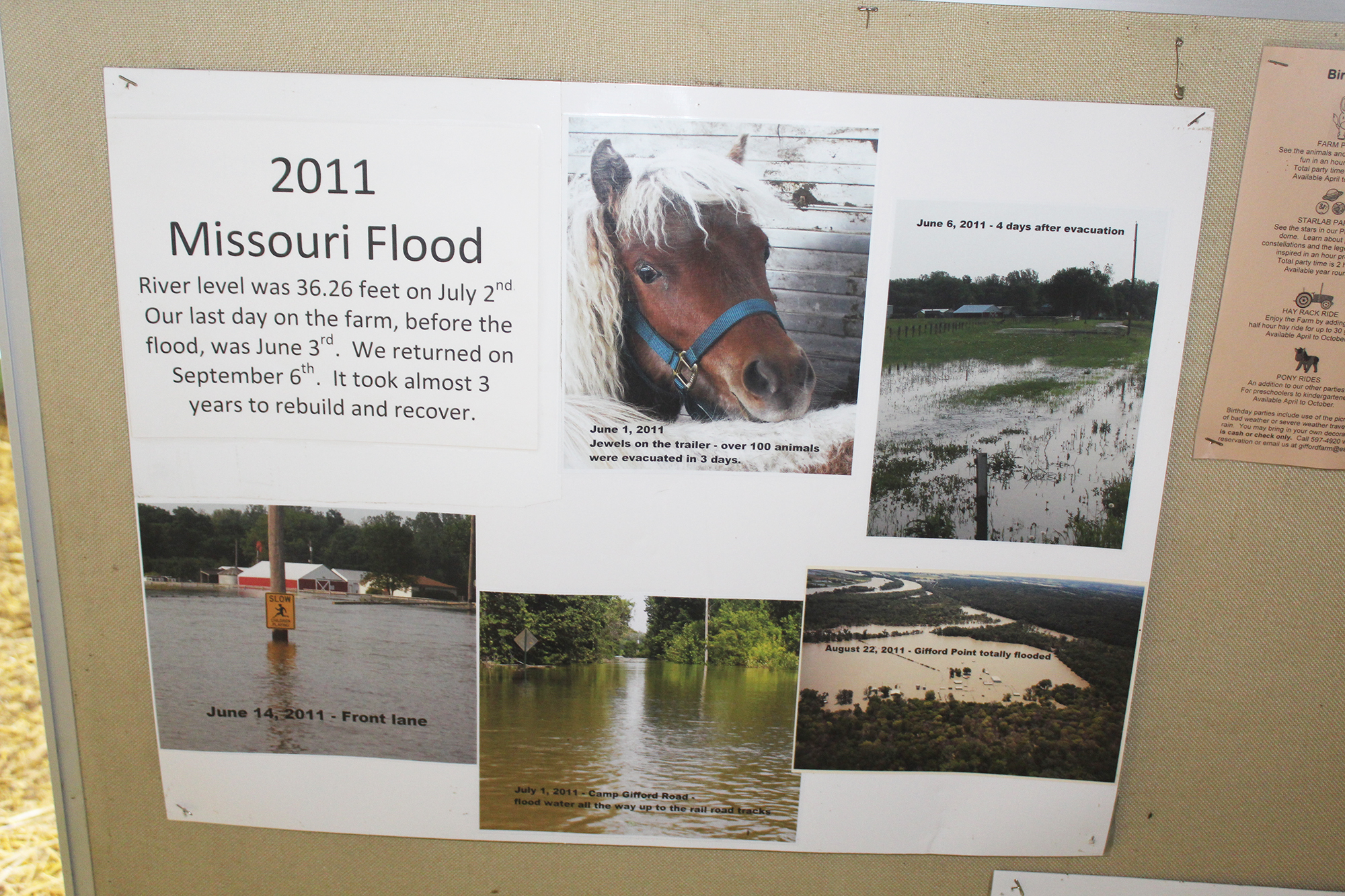 Some good came from the flood, including new buildings to replace the old ones damaged beyond repair. Williams and her staff of 25, including seasonal employees, work out of a picturesque barn-style office. Staring at the flood's aftermath, however, it was hard to look ahead to greener pastures.
"When people would say things like 'In the long run, this is a good thing', boy, when you're scrubbing down buildings it's tough to think like that," Williams said. "We got a lot of help from ESU 3, the board, and even PEMA, and, with years in between now, you do think of some good that came from that, but I am glad it is way, way in the past now."
Buses come rolling into the farm throughout the day. The number of yearly student visitors has grown by 10,000 since Williams started this journey in 1999.

"I love that," said Williams. "We have built our visitation by adding some of the programs we now offer and the festivals and events, and by just making sure we are always meeting the needs of teachers. I take a lot of pride in that."
Gifford Farm's educational programming has expanded to the point where agriculture, history, science, astronomy (the farm has a planetarium, and who doesn't love a planetarium?), history, nature and team-building. Programming is intentionally planned to benefit students of all ages.
"Our primary mission is to serve our schools by providing hands-on learning opportunities, but we also want to be a resource for teachers, their curriculum and their state standards," Williams said. "We want to provide programs that assist them."
For instance, the Living History of the Plains focuses on early Nebraska history, helping teachers meet those standards in a very firsthand setting. A Journey with Lewis and Clark is another history program that, before the flood, including a hike down to the riverfront.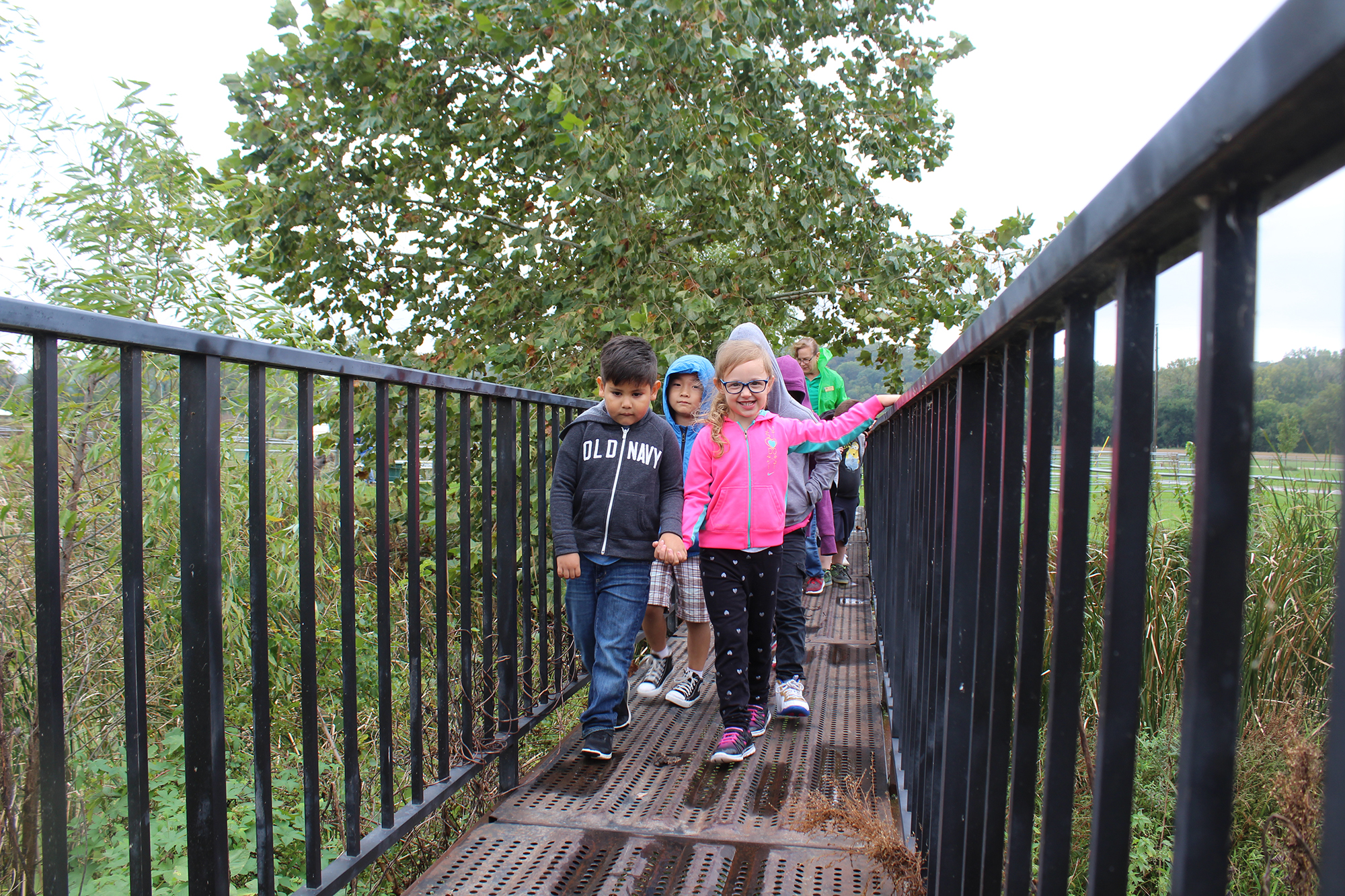 "We started out as being strictly a farm program, where children could learn about farming in Nebraska," said. "Even though we do offer a lot of programs now, farming still remains the primary program and we want students to learn where their food comes from and learn about the farmer's job."
Williams wants each kid that visits Gifford Farm to leave with a sense of history and a better understanding of their roots as Nebraskans. An appreciation for this land and its history was one of the first things she appreciated in the people around these parts back when she moved here from Southern California to take a job in Bellevue Public Schools in 1995.
"People's roots are here and that makes it so important and gives them such excitement about learning with kids," she said. "People around here care about their community and they care about their kids. I am continually impressed with the teachers here."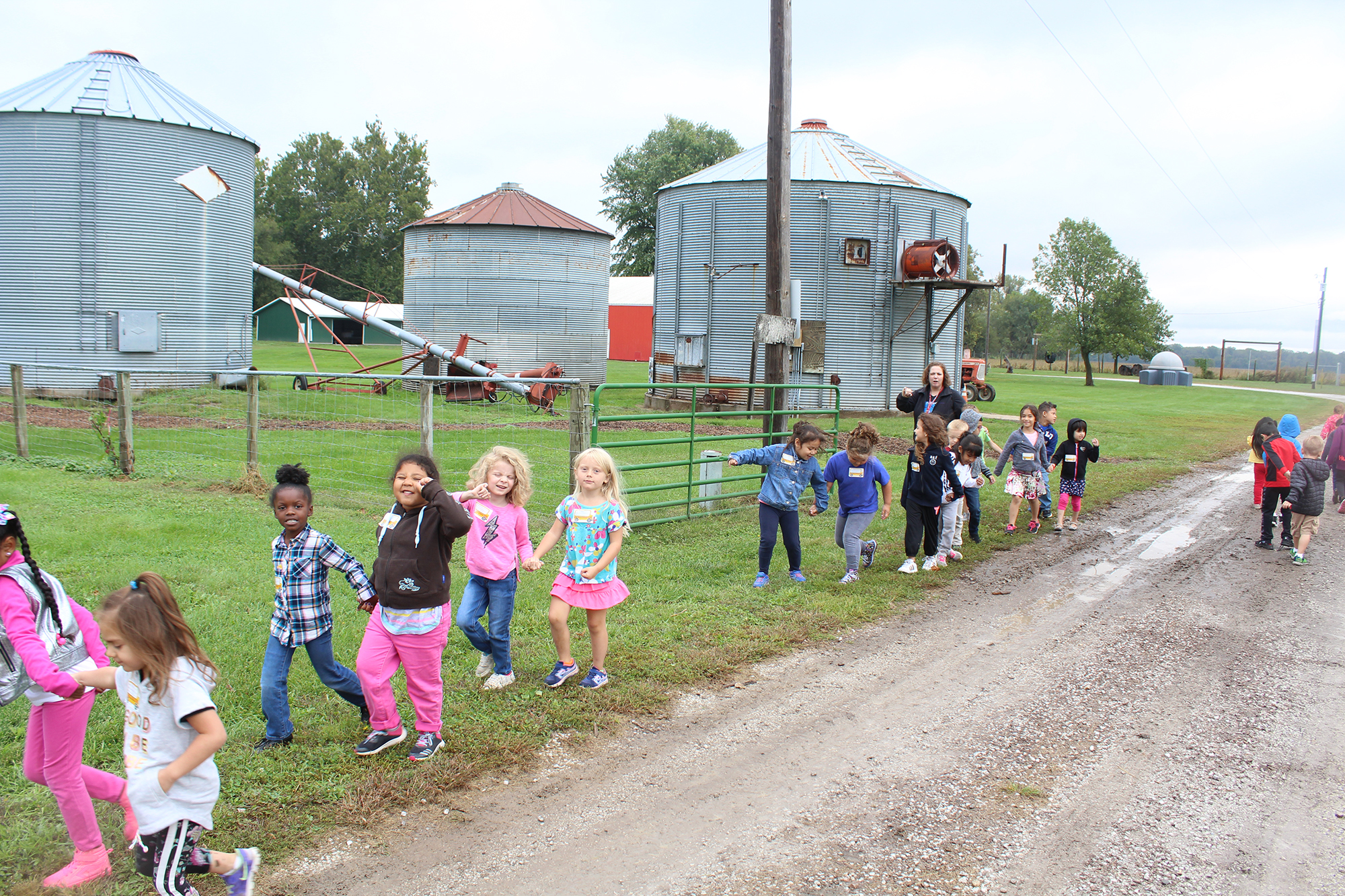 One of the tricky parts of Williams' job is holding on tightly to the farm's rich tradition while also helping the space evolve and constantly expand in its offerings.
"It's quite the balancing act," she admits. "A perfect example of how we try and do that is the Living History of the Plains program. It's new, only a couple years old, but it celebrates what Gifford Farm is all about. It's about homesteading and pioneering the way that people lived back then."
Specifically, it's about how the lives of children were effected. Students should leave Gifford Farm with a better understanding of what life was like for the kids of yesterday on the great plains.
"You can have a program that isn't necessarily historical, like Team Challenge, where even though it is not based in history, it is still an important program to have," Williams explained. "The planetarium, even though it is inside and we talk about being outdoor educators, we are talking about the stars and the planets. We tie that to Nebraska, too. We set up our cylinder at the same longitude and latitude we are at so they can experience it from the Nebraska sky."
They also show Native American constellations and focus on what life was like for Native American children in that time. Many of the tribes that wrote the constellations are from surrounding areas.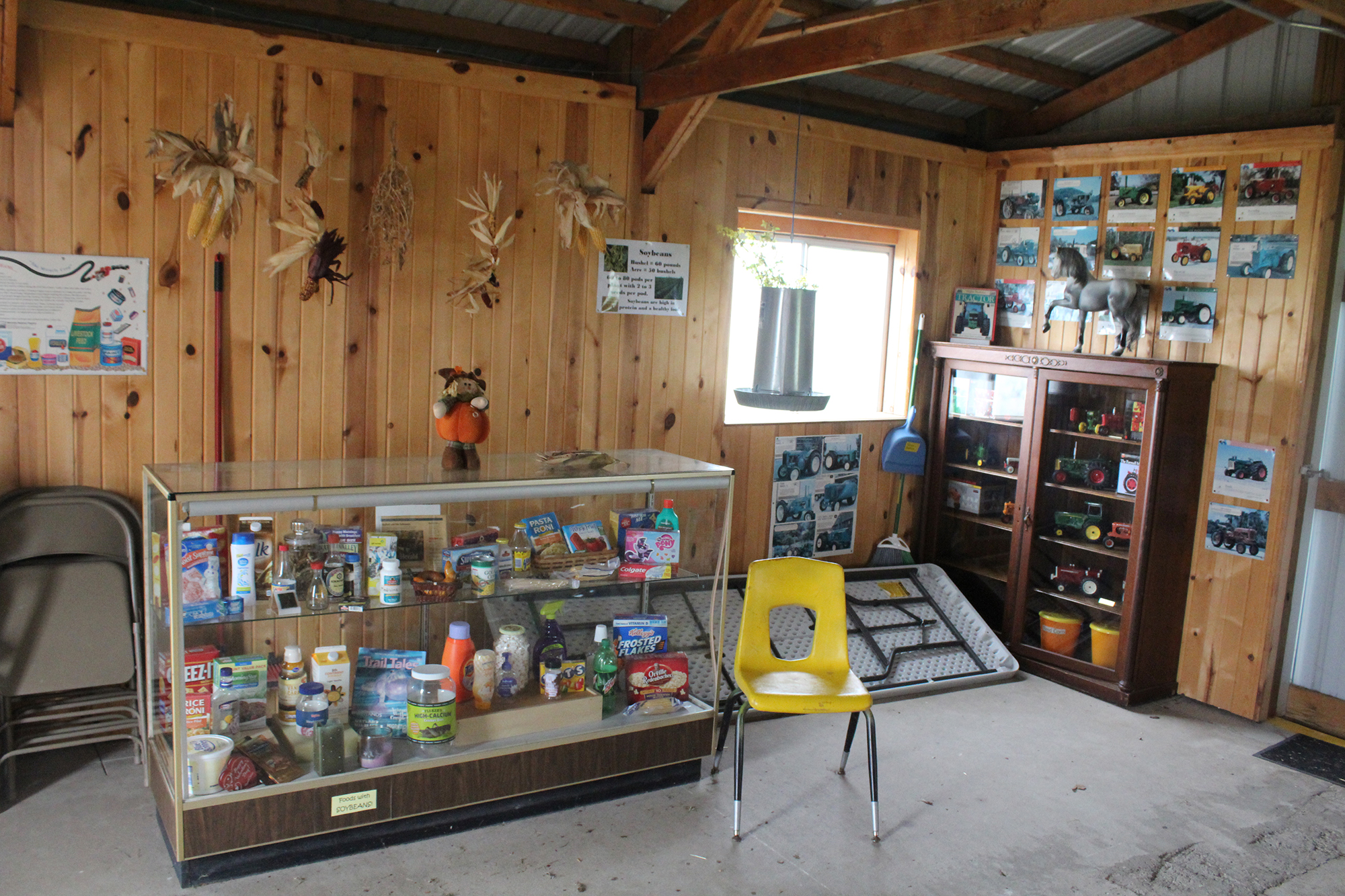 Gifford Farm is a big part of the Bellevue community. Williams said the farm has always felt supported by its community, and has close connections with other nature groups in the area, including Fontanelle Forest, the zoo, Lauritzen Gardens and the Bellevue Berry Patch.
"We support one another," Williams said. "That way, we can build an entire community of nature-based programs."
It's past noon on a Tuesday when the 57 kindergarten students from Ralston's Mockingbird Elementary break into groups of three and, led by guides and their teachers, begin their field trip exploring Gifford Farm.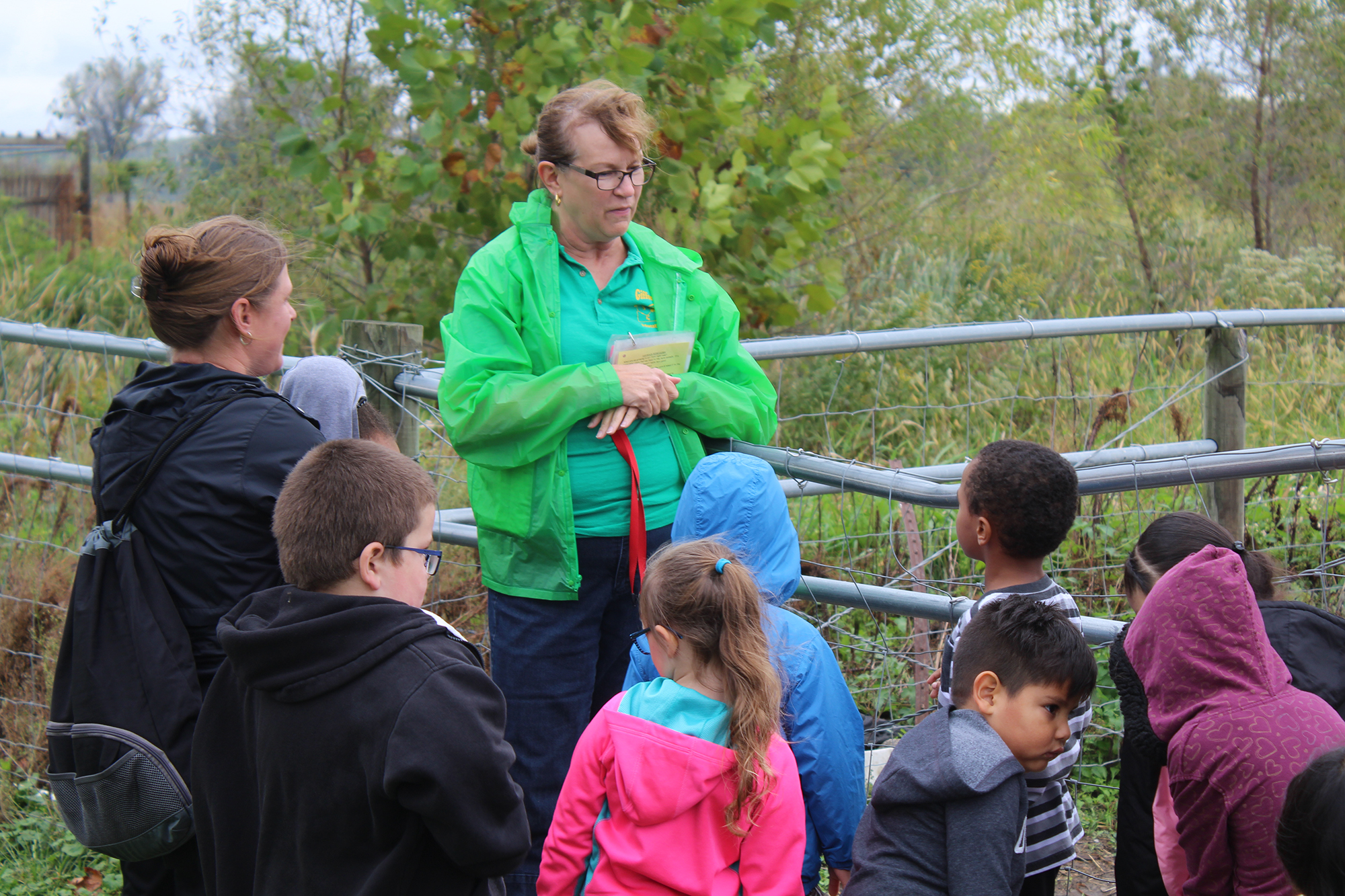 There's plenty to see, and plenty to learn. At each stop along the way, students absorb information from the guides. With the younger groups, like these kindergartners from Ralston, Williams likes to look for the "Aha!" moments.
"Many kids, they never get out of the city, so it's fun to watch the light come on for them," she said. "I love how excited the younger groups get. They're not in school, they don't have to be quiet. We want them to show that excitement."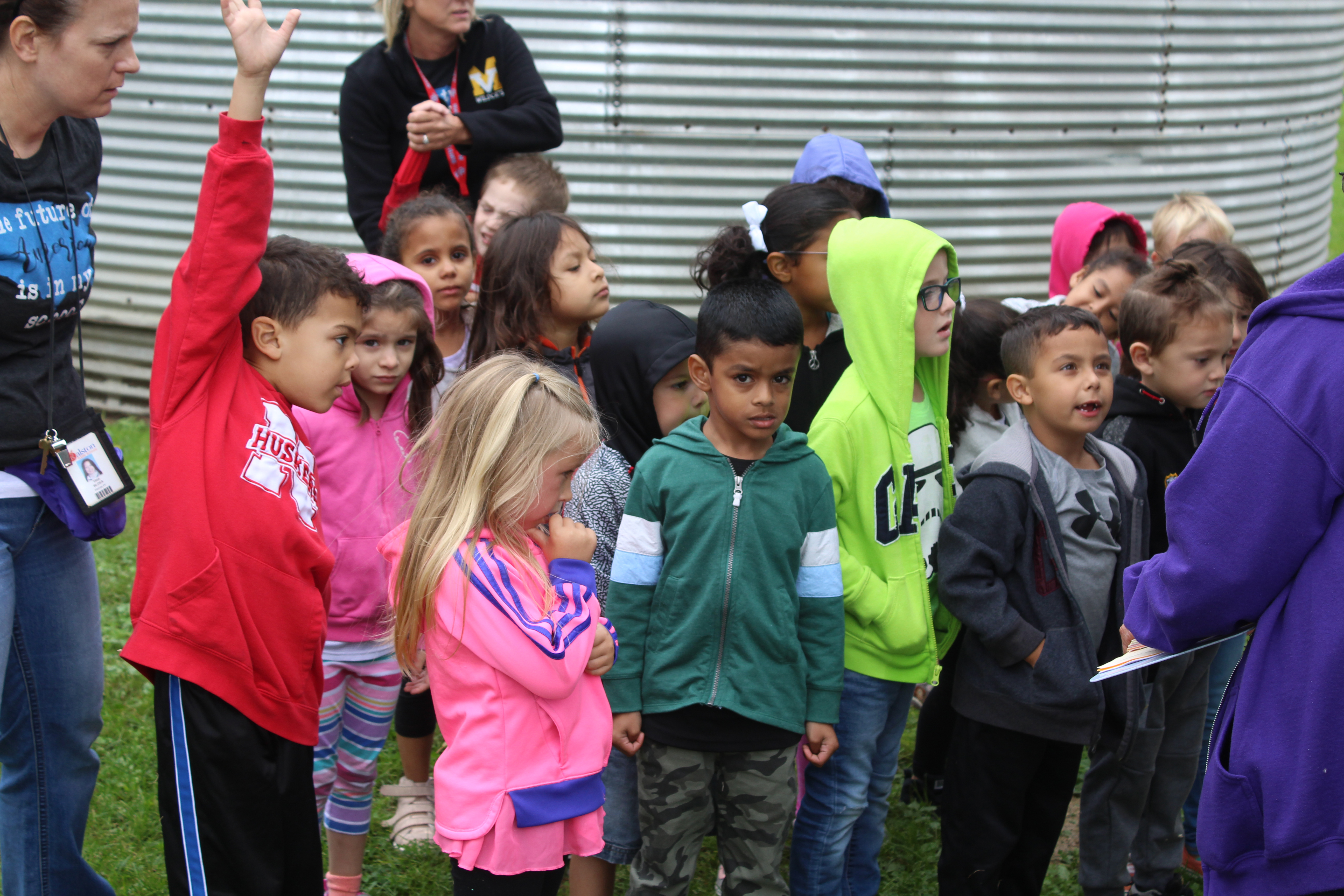 From horses, pigs and cows to an educational hayrack ride through a cornfield, the kids laugh and smile their way through a memorable day.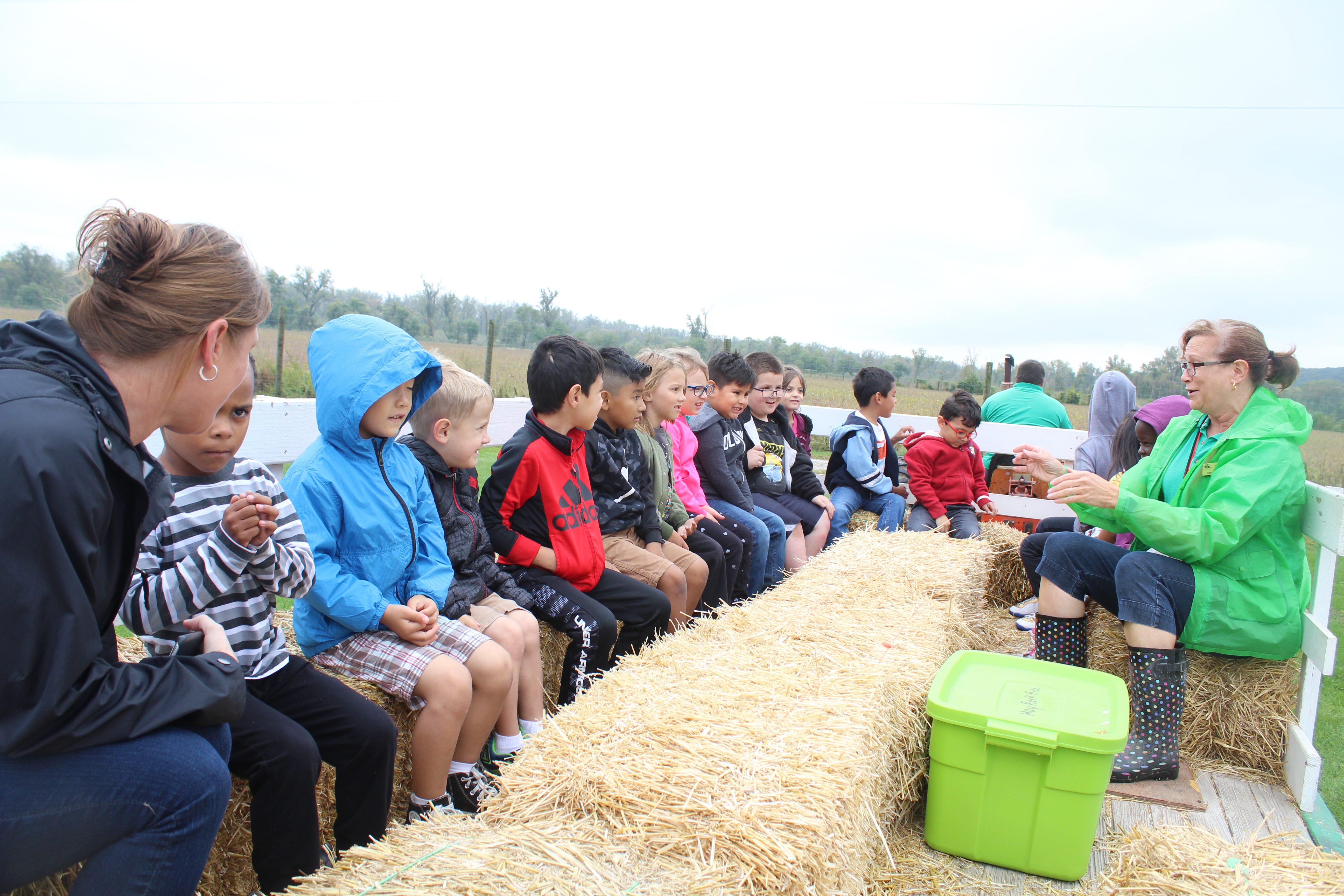 And it's not done until they've zipped down one of two barn slides into a fluffy bale of hay.