Cross County Staff Stunned by School Board's Surprise Visits: "Having people thank you along the way, sometimes that's the fuel you need to keep going"
Cross County Staff Stunned by School Board's Surprise Visits: "Having people thank you along the way, sometimes that's the fuel you need to keep going"
Wednesday, January 18, 2023
By Tyler Dahlgren
Part One: Surprise, Surprise!
Teachers at Cross County are no strangers to classroom drop-ins.
We've written about the district's instructional rounds and profiled their school improvement team, too. Professional development, most of it peer-driven, is taken to the next level here. Even when unannounced, having a colleague sneak through the door for 15 minutes of observation rarely ever causes a Cross County educator to bat an eye, much less skip a beat.
That changed on the final two Fridays before the holiday break, when a few unexpected yet familiar faces from the district's Board of Education (BOE) made rounds of their own to recognize staff members (and their students) who had gone above and beyond in their never-ending quest for classroom success.
"I was shocked," said speech language pathologist Hyde Patience, who would soon learn that she was being recognized for the dedication, time and effort she's poured into a student with special needs this school year. "I don't know another word. I was just shocked."
The Board members spent a handful of minutes in each recipient's room, presenting chocolate (Godiva, the good stuff, noted kindergarten teacher Brittney Pflueger) and hand-written letters of appreciation. The shock, which came with a dose of confusion (middle school resource teacher Ashley Oquist asked the Board if they were lost) and thoughts of "Oh no, what did I do wrong?", quickly turned to gratitude as students gave their teachers a well-deserved round of applause.
"I was totally speechless," said fourth-grade teacher Kelsey Phillips, who was recognized for effectively implementing the school improvement team's critical thinking model into the curriculum. "It was very heartfelt, too."
Heartfelt, and authentic, added high school English teacher Addy Korte, who hit the ground running when the school improvement team rolled out the critical thinking model to staff.
"There was meaning to the feedback," Korte said. "It wasn't just a candy bar. There was a handwritten and very specific note. I don't know who wrote mine, but they clearly knew about the internal workings of my classroom. It felt so genuine, and we could feel that."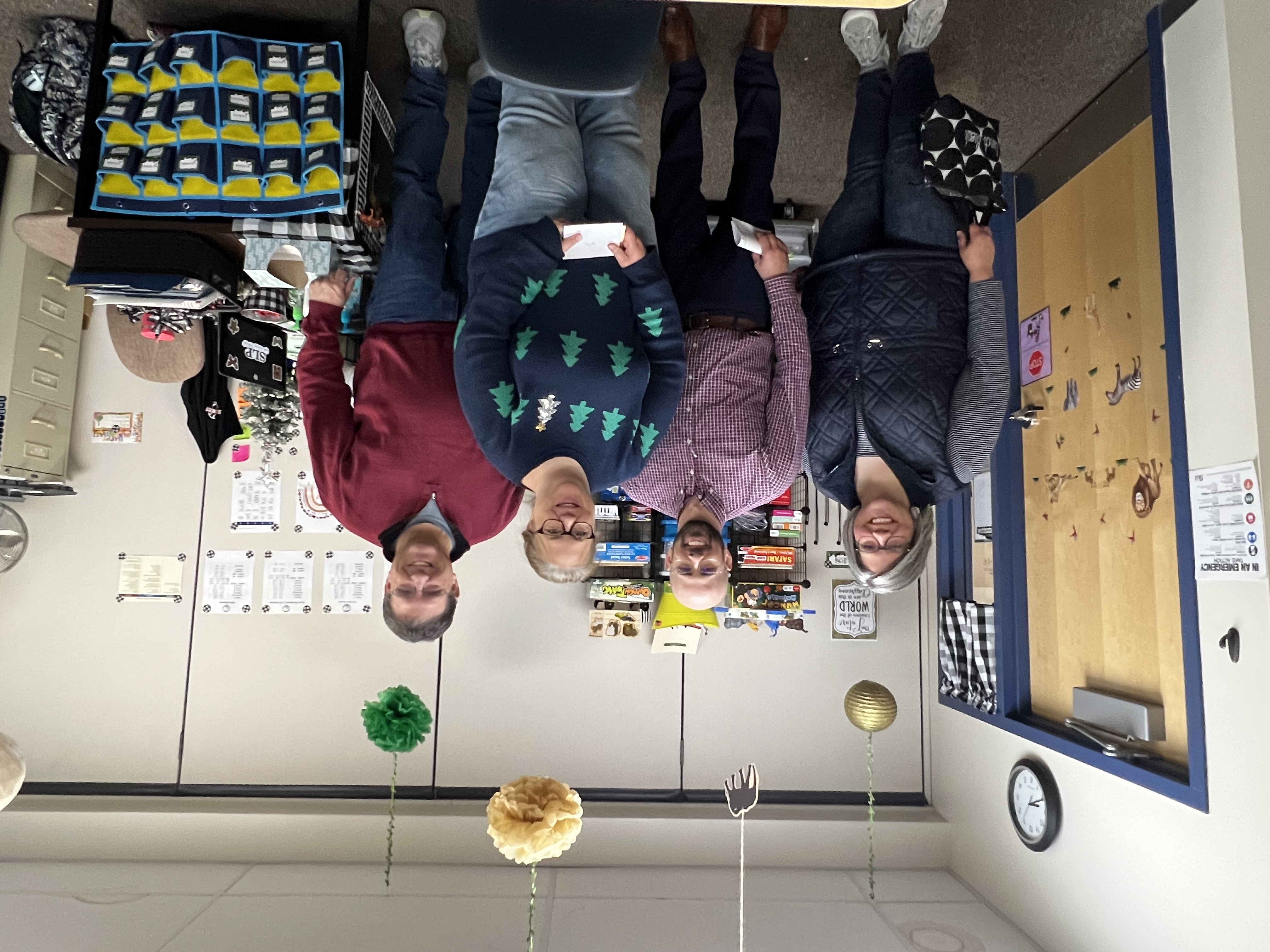 Title One and reading teacher Teresa Linn and second-grade teacher Jill Eller have been mainstays in these halls since Stromsburg and Benedict consolidated and formed Cross County in 2002. Together, the two teachers stepped up in the absence of a music teacher and directed the elementary's Christmas program to rave reviews, landing them a visit from the BOE.
"That was very, very meaningful for me," said Eller. "I just appreciated that they would acknowledge that that was something we did that was a little above and beyond what we normally do. We are blessed here in our district with an excellent school board."
Educators are humble by nature, more comfortable leading a classroom than standing in the limelight. Still, something as simple as a thank you letter, a chocolate bar and a round of applause can mean so much more than you'd think it possibly could.
"Having people thank you along the way, sometimes that's the fuel you need to keep going," said Linn.
High school math teacher Jennifer Lange said the short ceremony in her classroom made her feel valued.
"Those school board members aren't always in the building to see the effect, so the fact that they're curious and invested and seeing it and wanted to say thank you, it means a lot," she said.
The gesture was revitalizing, said 32nd year kindergarten teacher Penny Rathjen, who taught at Benedict before the consolidation. Rathjen was recognized for the innovation she's shown in weaving critical thinking into kindergarten curriculum. Not many five and six-year-olds across the country are diving into STEM projects. Rathjen's kiddos are.
"Sometimes, you're in your room and it can feel like people aren't really seeing what you're doing or the progress your students are making," she said. "So it is nice when somebody notices once in a while."
That's just the nature of the job, Rathjen knows, a job that she couldn't do without.
"I feel like I'm really lucky," she continued. "I love working with the kids. It's never felt like a job. I never get tired of it. Every year is new, and the kids grow so much. It's rewarding to be a part of."
Pflueger agreed that teaching can be a thankless job at times. Nobody gets into the profession for accolades, and much of the time gratification comes on a delay. That's what made the school board's visit so touching.
"It meant a lot," Pflueger said. "Just them saying thanks for doing what you're doing was nice to hear and gratifying."
First-year para Ethan Berck, whose path into education is worthy of its story (stay tuned), said it's always nice to feel appreciated, especially when it's unexpected and out of the blue.
"It's just like that concept of not letting your left hand know what the right hand is doing, like doing something just for the sake of it will have an impact," Berck said. "That's a reward in itself, but it is an extra blessing to be recognized for something you've put a lot into."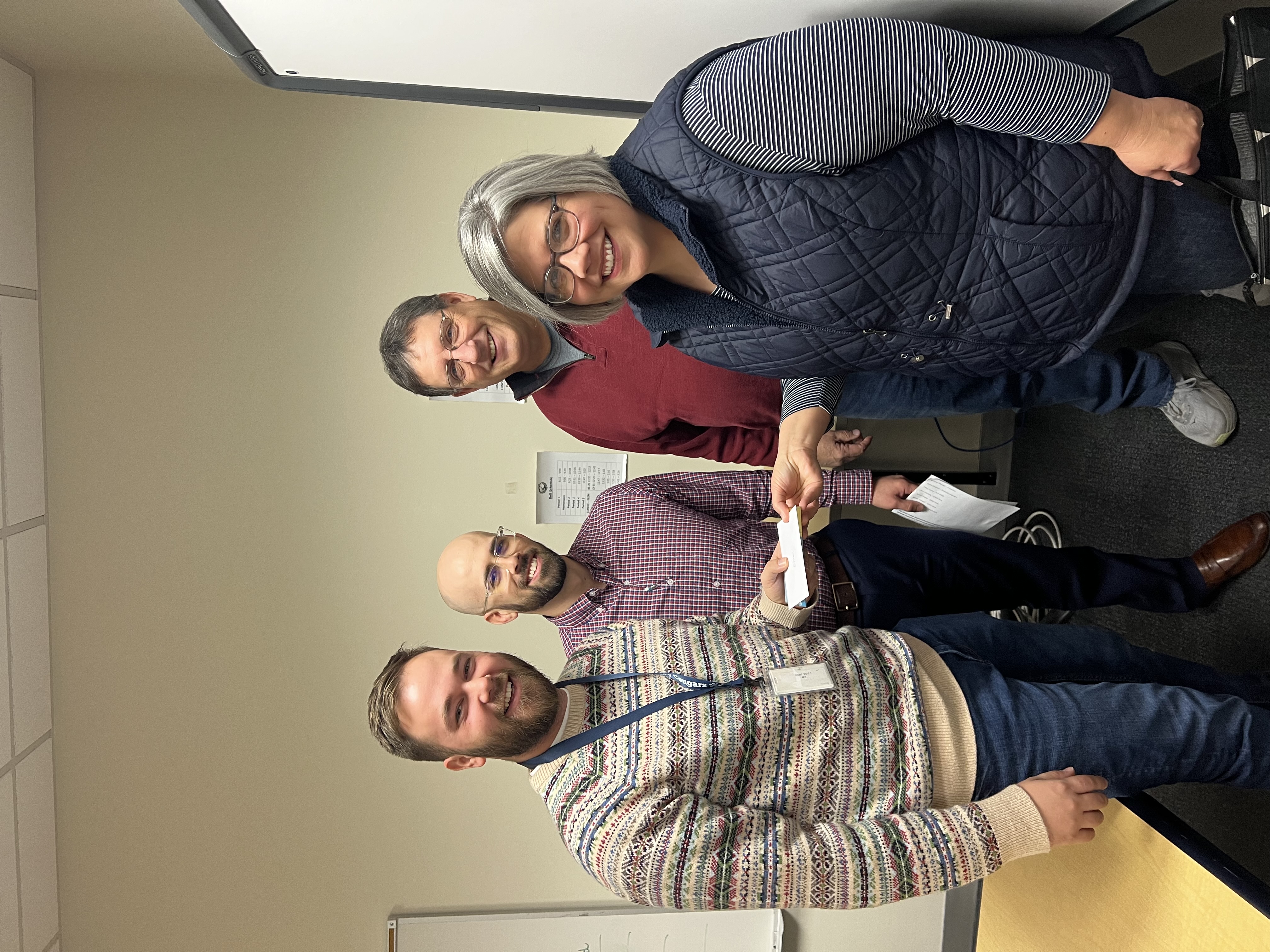 ---
Part Two: The Catalysts
Celebrating staff and student success has been a goal of the Cross County Board of Education for the better part of a decade.
They haven't necessarily neglected the goal, but admittedly needed the right point person to take it and run.
Enter third-year board member Cindy Nyberg, the catalyst.
"I don't have a platform, I am all about encouraging," Nyberg said. "I was looking for my niche on the board, a strength of mine that would be valuable. We have a really neat varied-strength board, and encouragement was right where I wanted to land."
Board president Kurt Moore, who has been a school board member for 28 years dating back to his time with Benedict, credits Dr. Mike Lucas, who has facilitated the Cross County Board Retreat for a handful of years, with the idea for unannounced classroom visits.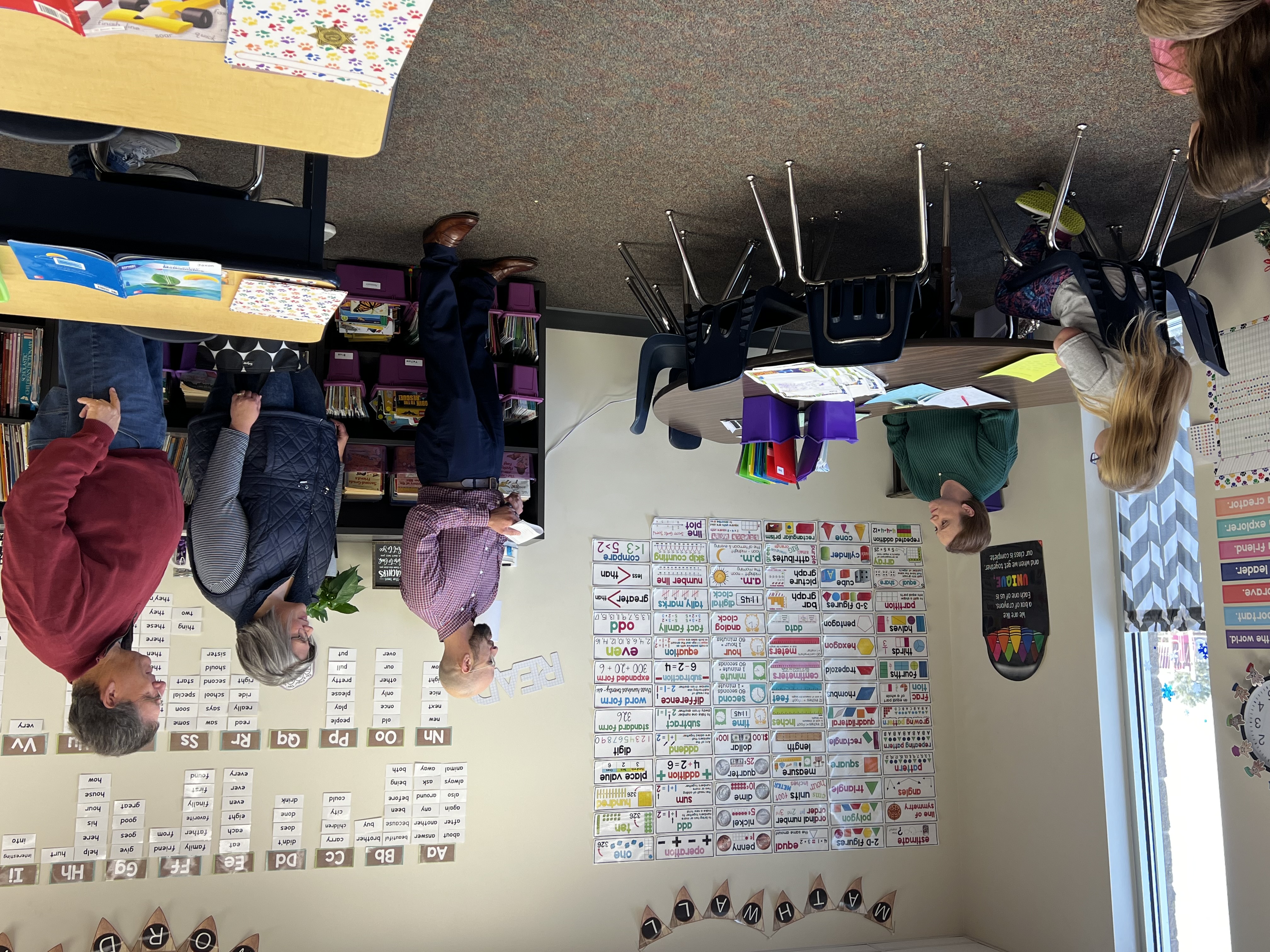 "We've had it as an idea on our goal sheet for a few years, but it wasn't until we found the right person in Cindy, who has those gifts to spearhead those efforts, that it really took off," Moore said.
Nyberg gets an absolute kick out of the reactions. They're powerful and often heartwarming.
"The kids light up when they see that their teacher is a world changer," she said.
Recommendations come directly from the Cross County administrative team. Board members take those recommendations and learn as much as they can about who they're honoring, hence the authenticity. Eventually, it's a goal to recognize all staff members in the district.
"Everybody needs encouragement, and that's what we're trying to do," said vice president Quinn Peterson. "Them being recognized in front of their students was a really cool thing."
Aaron Phillips has announced Cross County football games for years. Not only is he the voice of the Cougars, but he's a dad with four kids in the district and a third-year school board member. Moore calls him the spokesman for this new routine.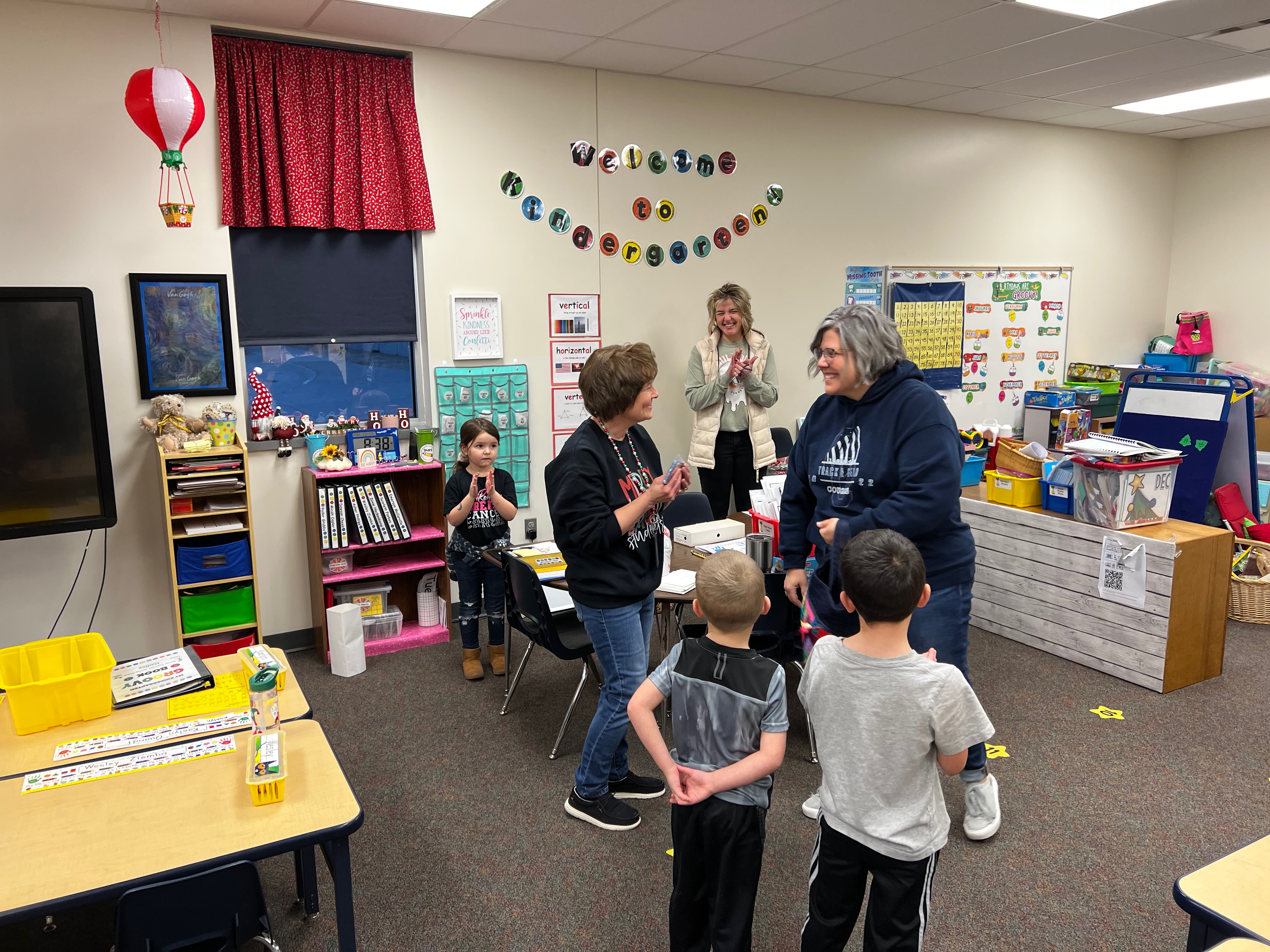 "It's so fun," Phillips said. "The intent is just to be intentional in making sure everybody is getting recognized for the work they're doing day in and day out. There's so many unsung heroes that we need to make sure we recognize."
During the second visit, the short ceremony nearly brought a teacher to tears. That's when Phillips and his partners realized the power of what they were doing.
"We're coming in and taking just three or four minutes and giving a hug to a teacher practically in tears who's saying 'Thank you, this made my whole week. No, this made my whole month.'" he continued. "That's a big deal. If we can move someone to that emotion where they're feeling recognized and loved for the work they're doing, then that's good enough. We're going to take that three to four minutes every time."
At the end of the day, it comes back to the students, said Phillips.
"Kids are what matter, and supporting teachers and other staff here ensures that our kids are successful," he said.
The BOE plans to carry this new tradition into the future.
"It's all I got," laughed Nyberg. "There's budget hearings and all that, but this is so fun. You can see our board members get lit up, because this is a thankless job too in some ways. It can be really hard. But this just builds so much unity."
"To get out of the board room and onto their turf, it's way fun."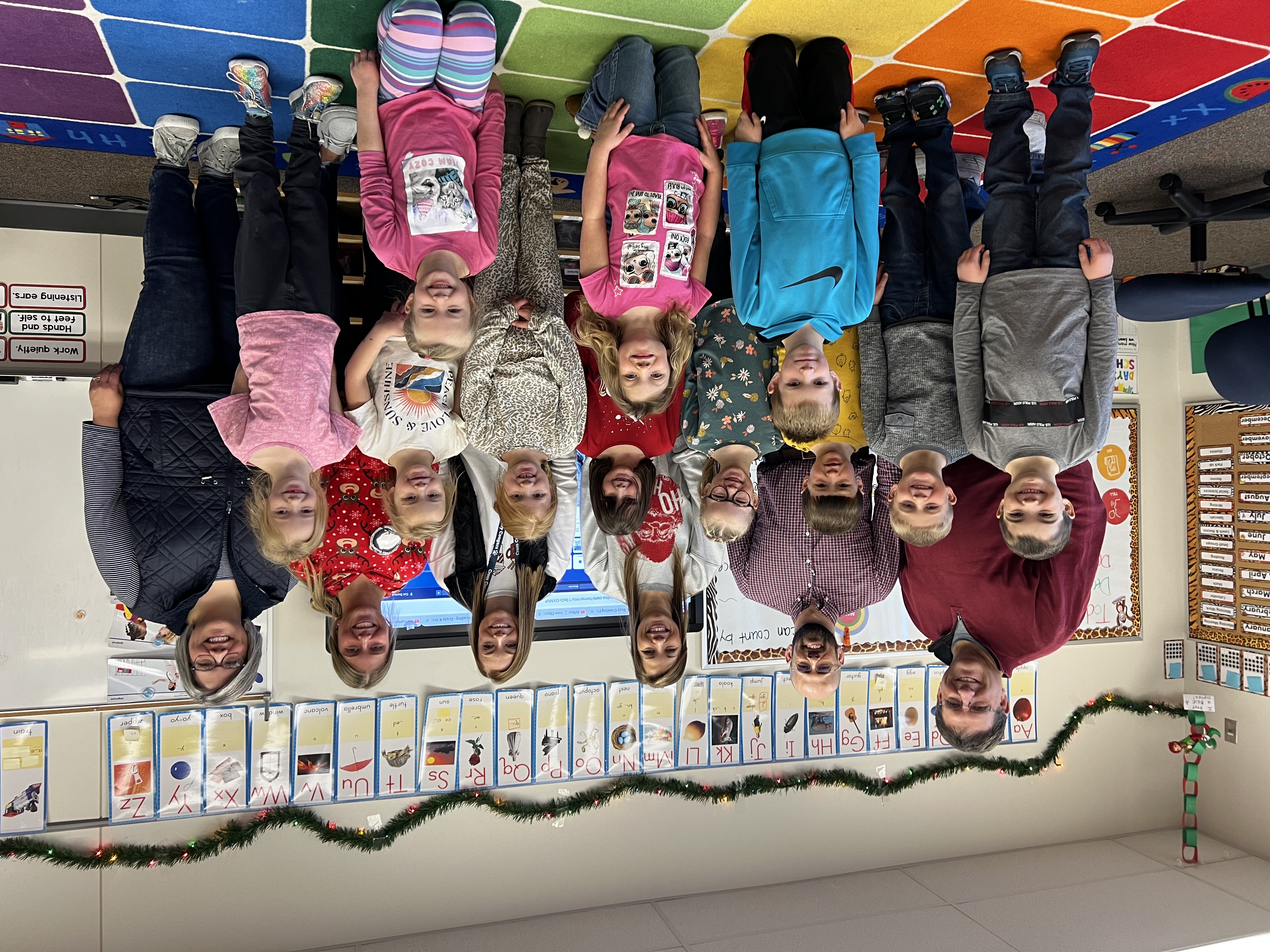 ---
Part Three: The Celebration
The most priceless reactions may have come from the students, believe it or not.
The best moments are shared moments, and the Cross County teachers honored in December wouldn't have wanted to share theirs with anyone else.
"My kids just thought it was so cool," said Lange, who was honored for her work on the school improvement team. "I got a lot of hugs after."
"It was so awesome just to see their faces and how excited they were," said para Jessica Pflueger, who was recognized for her ongoing work with an elementary student despite moving on to the high school for the 2022-23 school year.
Elementary resource teacher Macy Jones was recognized for her work with the same student, and happened to be in the middle of a session with them when Nyberg, Phillips and Moore popped in. It was good for her student to be a part of the celebration, Jones said.
"I really appreciated how our paras were recognized, because they are doing a lot of amazing work," Jones said.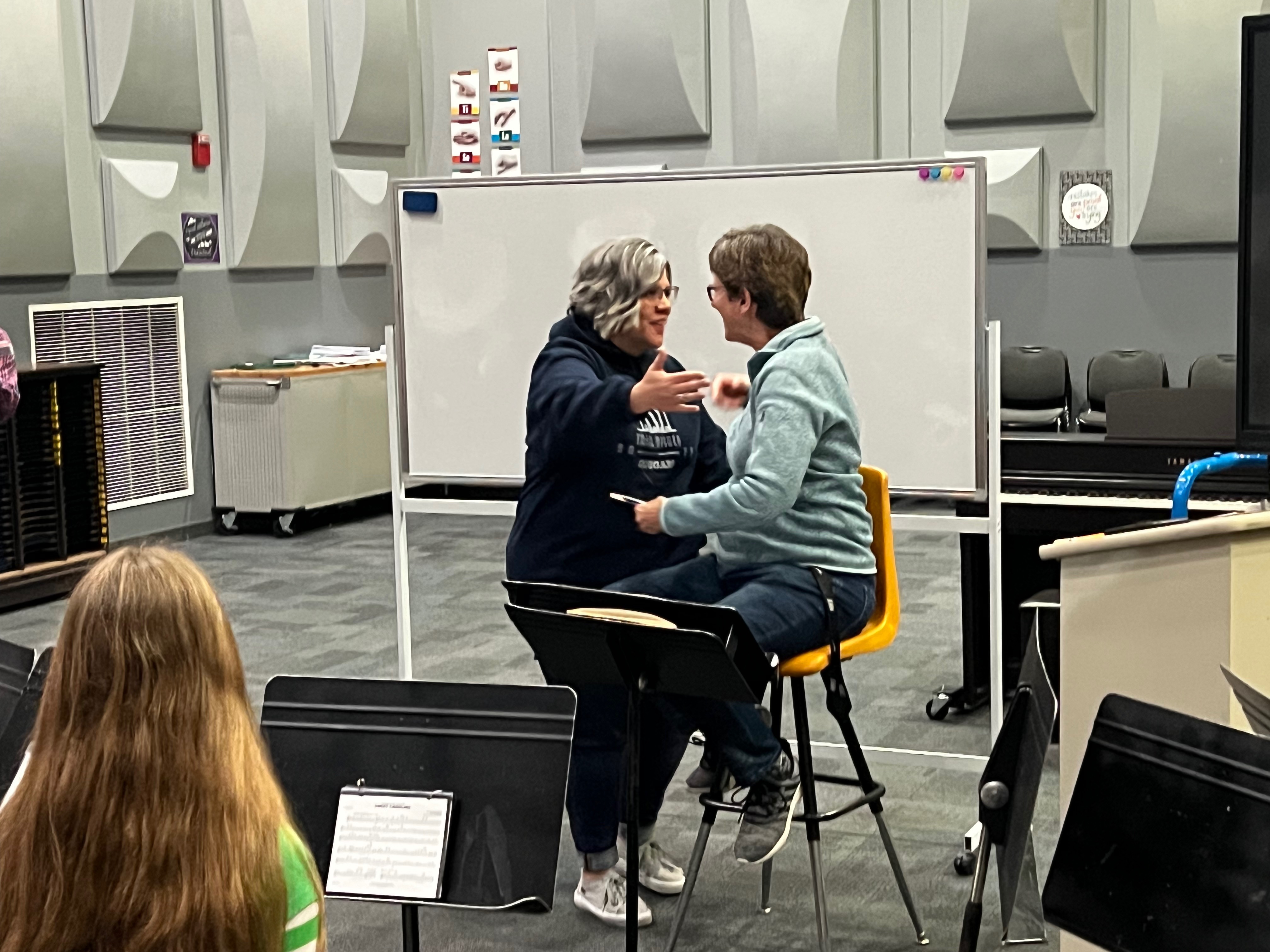 It also shows students that their teachers are continuously trying to get better, just like them.
"It's good for the kids to see that we are working on things to improve as well," said Patience. "They have goals they're working towards, and they see that we have the same. To see us get recognized for hard work, I think that's good for them and will encourage them to keep going, to keep trying."
The boost that the BOE provided with their quick visits has led many staff members to evaluate how they celebrate student successes, especially on a daily basis. Oquist said that it's imperative to celebrate the little things. Over the course of a school year, it's the minor triumphs that matter the most.
In fact, there really is no such thing as a minor triumph.
"It's really easy to recognize the bigger things and to let the day-by-day things go by, but especially in our roles as resource teachers working with special education students, it's important to see the little things and to celebrate them," Oquist said. "Every student has something to celebrate. There's going to be kids that win all the awards and that's great for them. They're great. But there's also a kid that maybe learned how to tie their shoe after seven years of working on it, and that's amazing for them."
Patience returned from the holiday break recharged and ready to go. The BOE visit definitely had something to do with that, she said. Now, imagine the effect similar shine can have on students.
"There's something good that every student does every day, even on the most difficult ones," she said. "There's something they did well that you can praise them for before they walk out of your room."