Class of 2020 Senior Spotlight: Fullerton's Gracie Knopik
Class of 2020 Senior Spotlight: Fullerton's Gracie Knopik
By Tyler Dahlgren
For seniors in the Class of 2020, reality hits in waves.
It's April now, a month and some change until graduation, and they're missing out on what was supposed to be a countdown filled with memories.
Take today, for example. Fullerton senior Gracie Knopik should be among the thousands of students swarming the streets of Lincoln for the State FFA Convention. Instead, she's trying to make the best of the situation inside her family's home in Belgrade, a 10-mile trek from the school district she grew up in. The school district she loves.
"My initial reaction to school closing was definitely shock," said Knopik, who serves as historian and secretary for the Fullerton FFA Chapter. "It was surreal at first, and it still kind of feels like a bad dream that I'm never going to wake up from."
Class valedictorian and the homecoming queen, Knopik also played volleyball and was involved in Student Council, National Honors Society, Quiz Bowl and One-Act.
"It's just always been fun to put myself out there and be a leader in my school and community," she said. "Being involved has given me the chance to be a role model to the younger students, and I feed off of that and really enjoy helping others."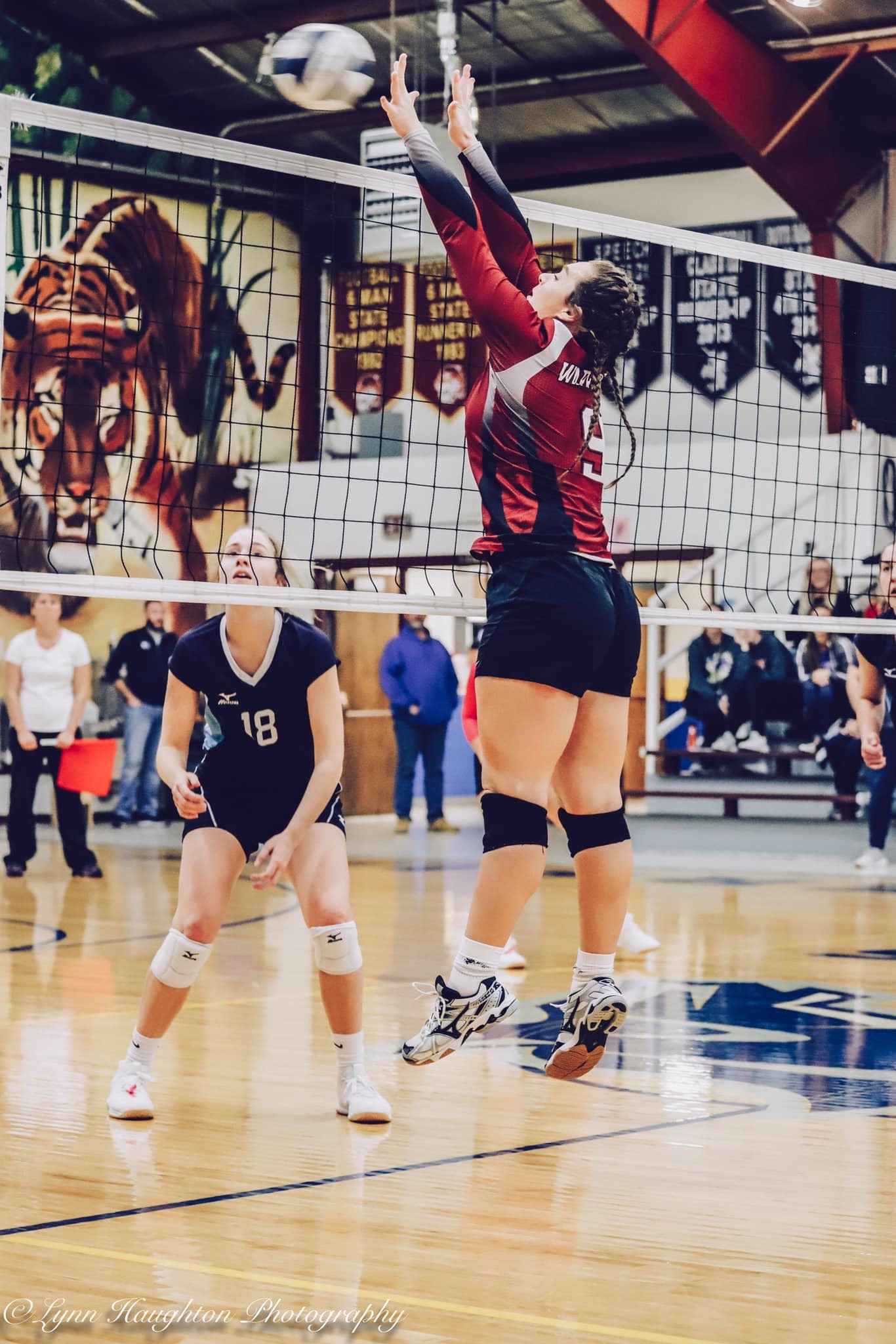 (Photo Courtesy of Gracie Knopik)
While Knopik has made a habit of embracing a leadership role throughout her career as a Fullerton student, the recent pandemic, which shut school doors across the country, has led to her peers and her teachers leaning on one another. While unfortunate, the situation has brought to light the importance of culture amidst uncertainty. Relationships amidst adversity, which has reared its head in consecutive school years after the devastating floods in the early spring of 2019.
"We're just a small community where everyone helps each other," Knopik said. "Our staff, our educators, everyone in our school district, they have really gotten us through the good times and the bad. Our teachers and principals, they have been so supportive through this, and they told us that once this is over, we're going to have a big celebration."
Knopik has tried to create a daily routine for herself. She works on scholarships and as a dietary aid at the assisted living facility in Fullerton. She's taking online courses and, on April 6, the school will launch its online curriculum. She's thankful for technology, and how its allowed students to continue to move forward, but, still, it's just not quite the same.
"There's some things that can't be replaced over a computer screen," she explained. "I miss my friends and my teachers, and I just miss school. I'm not sure I was ready to even be a senior, let alone give that up earlier than I expected. I enjoy going to school. I enjoy being in such a fun atmosphere, and I definitely didn't prepare myself to say goodbye, I guess."
Knopik is hopeful that she'll have another chance to do that before she heads to Wayne State College to major in pre-occupational therapy in the fall. After all, she credits her successes in school to the teachers she's had throughout the years.
"They've helped me grow, and they've shaped me into the individual I am today," she said. "I'm so thankful for each and every one of them. Teachers are underrated blessings and I've definitely realized that through the pandemic and the flood and everything we've experienced. They are superheroes."
The support Knopik and her fellow students have felt from the community has been unwavering, too. That relationship between school and community has endured the circumstances, a bright light in an otherwise hazy time.
"We've been doing 'Cruise Nights' and different things to still get the community involved without actual contact," said Knopik. "I've had people reach out to me and say 'I'm so sorry. If there's anything you need, you know we're always here.' They realize what we're going through isn't easy."
Luckily, they're not going through it alone.
"There's nothing like a small town."