Cattle Country, The Land of Opportunity: FFA opens several doors for West Holt students
Cattle Country, The Land of Opportunity: FFA opens several doors for West Holt students
By Tyler Dahlgren
Welcome to Atkinson, a town surrounded by scenery on the northeastern edge of the Nebraska Sandhills. Home to West Holt Public School, the 2019 state range judging champions in both junior and senior divisions. A school district with a Future Farmers of America (FFA) Chapter so large that an out-of-town-event can turn its building into a ghost-town.
Welcome to Cattle Country, the land of opportunity.
"FFA plays a major role in our school's culture," said David Gibbens, the district's Agriculture Education teacher and FFA advisor. "Right now, counting eighth-graders through seniors, we have 80 members, more than half the student body."
The program is comprehensive in its offerings, with its core Curriculum for Agriculture Science Education serving as the key to a number of portals, or opportunities, available to students. It wins state championships and sends students to national competitions. The 2019-20 Nebraska FFA State President is West Holt senior Kooper Jelinek.
"Something West Holt does really well is teaching the content theory in core classes, so when the students come to the ag class, they're already in a really good position to start applying those theories," said Collin Swedberg, a UNL student who is student teaching with Gibbens this semester before receiving his diploma. "Then they can start seeing the overturn of how they use what they're learning in the future. It gives them a chance to get their feet wet in terms of careers, specifically in agriculture."
Whether their interests lead them to production agriculture, marketing, sales, food science or something in an entirely different field of study, students are encouraged, and well-positioned, to pursue them.
"When you have a wide variety of things you offer, students can then test out the waters in different career fields," said Gibbens.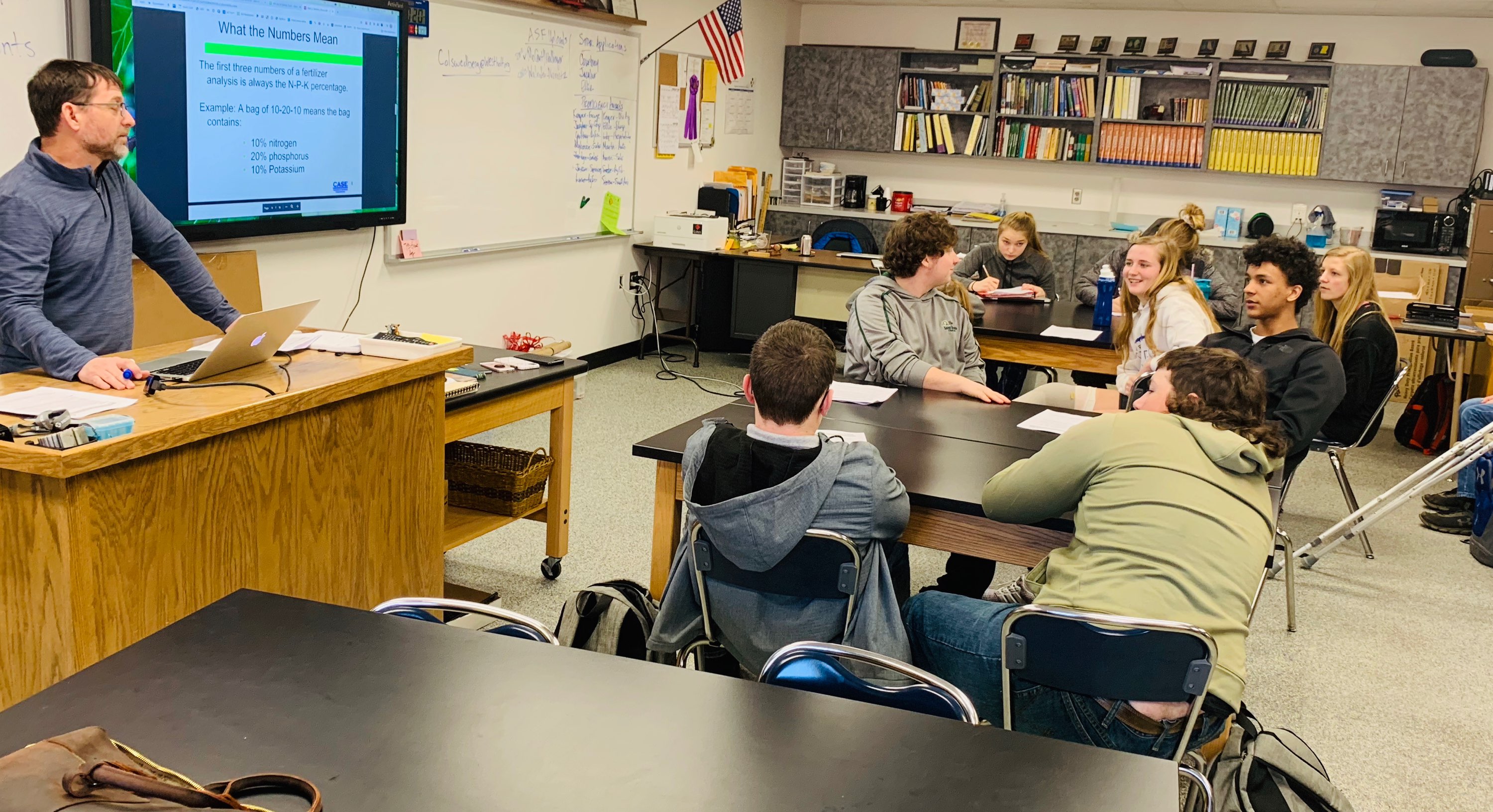 ---
Students of all kinds of backgrounds gravitate towards West Holt's FFA Chapter. Some grew up on and around farms, and some didn't, but the program has been successful for a long time, and, as Gibbens said, people tend to gravitate towards success.
"FFA is something that a lot of our students are involved in and they had a lot of good things to say, so I was excited to join," said sophomore Caid McCart. "We are part of an agriculture community, and I like Mr. Gibbens a lot, so it was just kind of a natural fit."
Unlike McCart, who calls himself a "sort of a city boy", fellow sophomore Luke Olson grew up on the farm and came into the program with a childhood full of experience. Like many of his classmates, he takes competition serious.
"We have good study material, and it's expected of us to study," Olson said. "We want to do well and hold each other to high standards."
In short, West Holt likes to win.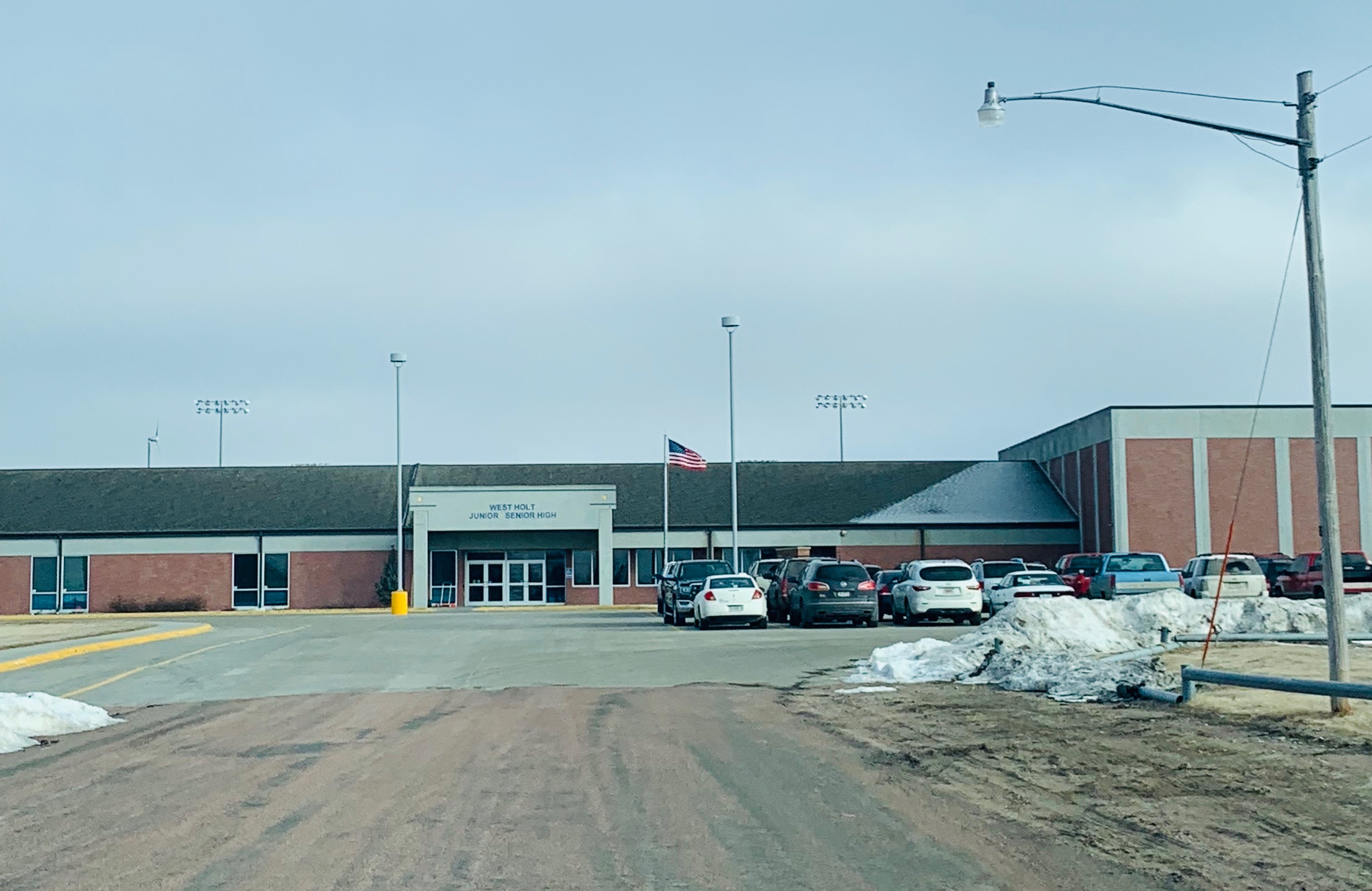 "Our chapter takes the competitions seriously, and we want to win," said Landyn Mlady, also a sophomore at West Holt. "Mr. Gibbens gives us a lot of study material and expects us to do well."
Coming home with new hardware to pack the trophy case is always a goal, but representing their school and community the right way is perhaps the chapter's top priority.
"The name of your chapter is on the back of your jacket, so people know where you're from," said Mlady, who, like Olson, comes from an agricultural background. "My brother works on a ranch, my dad is a veterinarian and my grandpa has a farm, so I've grown up around it."
For Swedberg, who will join the teaching staff at Hitchcock County Schools in Trenton next year, the semester has been a tremendous learning experience. He ended up in West Holt because of the alignment between the district's mission and his goals as a student teacher. He will leave well-prepared to take over his own classroom, and the school's FFA Chapter.
"I've learned so much through observation, just simply sitting in the back of the room watching Mr. Gibbens teach and picking up on things here and there and developing ideas on how I'll introduce new topics to my own class in the future," said Swedberg, who learned from the kids at West Holt, too. "All the students here, I feel they're at least a step ahead."
For students in FFA, the learning never really stops. Even when they're not buried in a textbook or a lesson or a project, the kids are growing, in their educations and as human beings.
"Communication is one area where a lot of us have improved," said Mlady. "You meet a lot of people through competitions and you speak in front of groups of people you don't know, but you start to feel more comfortable the more you do it."
"Just the standard we hold each other to, through wanting to do good, I've seen my study habits grow," said Olson. "I take school way more seriously than if I wasn't in FFA."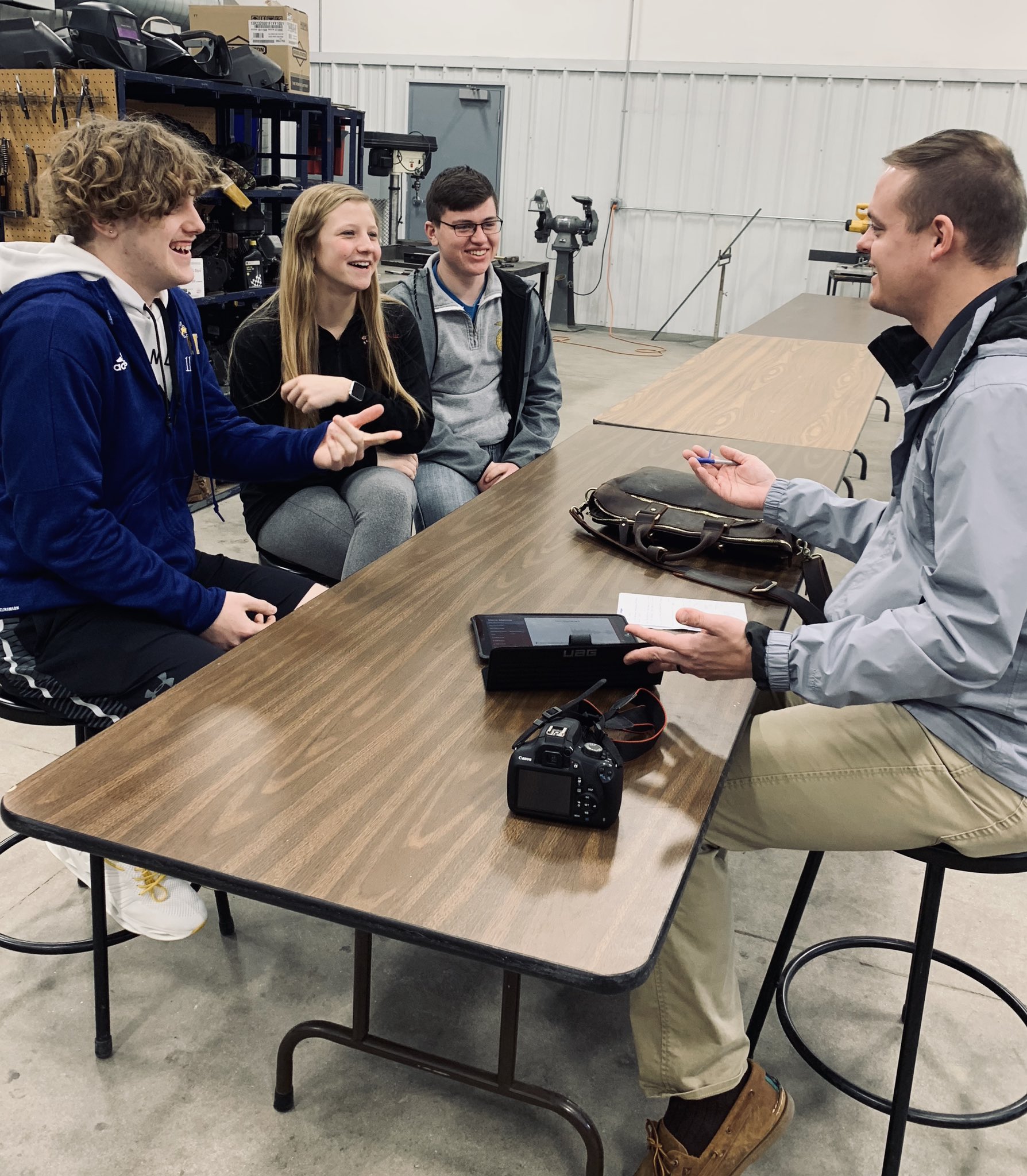 ---
The chapter feels supported by both the community and the school district's administration. It's common, Gibbens said, for the principal to attend FFA events and conventions. The district's superintendent was an FFA President himself in high school and has a freshman son who has already qualified for state.
"We have support from them, but it's not just because their kids are in it," Gibbens explained. "It's because they believe in the program. It's part of our community."
On the Thursday of National FFA Week, the day after NPSA's visit to West Holt, the FFA Chapter held a luncheon and Open House for community members, expecting to serve food to around 300 people.
"The support of the community, from employers and business owners, has been huge," said Gibbens. "We see students working a variety of jobs, from the grocery store, to ranches, to the Mitchell Equipment, the Case IH equipment dealer in town...everywhere."
The land around Atkinson, the cattle country in the scenic Sandhills, serves as a resource for West Holt students, too.
"We're able to go out in the community close by here and see plants firsthand," Gibbens continued. "We can go to the sale barn and we've had local ranchers have animals available to evaluate. I get calls on a regular basis inviting us out."
A couple of years ago, for example, a nearby rancher needed a calf pulled during the school day. Gibbens' phone rang, and a neat opportunity materialized in, literally, a matter of minutes.
"Hey, you guys are only four miles away, why don't you come out and watch?"
For high school students, such experiences can help to shape the future.
"I don't know what I'm going to do down the road, but I used to think that I wanted to get off the farm and work an office job," Olson said. "But now, being in FFA and being around animals more, I've thought about becoming an animal chiropractor."
There's plenty of time between now and then, opportunities to explore and doors still waiting to be opened. The more than 80 chapter members are ready to barge right through them.
"When we go out and study in a field somewhere, we're all just under one common goal," said McCart. "We're all one team, representing our community."
At the end of the day, that's what FFA, at West Holt and across the state, is all about.