The Can-Do Camp: Discovery and Confidence in the Heart of Adventure
The Can-Do Camp: Discovery and Confidence in the Heart of Adventure
By Tyler Dahlgren
For many Sizzlin' Summer Campers, it happens just like that.
In the middle of a new experience in an unfamiliar setting, the campers push a boundary or take a chance, and, in the snap of a finger, their confidence grows and their so-called "limits" fade.
Audrey Graves doesn't let these moments fly under the radar. The Nebraska Center for the Education of Children who are Blind or Visually Impaired (NCECBVI) Principal lives for these self-discoveries. She cherishes them.
As a matter of fact, an extra helping of confidence is the one thing she hopes for each NCECBVI summer camp attendee to leave Nebraska City with. This year's Sizzlin' Summer Camp was held June 10-14, and drew 25 students from across the state.
"We're all human, we all get nervous about things, and, until you try something, you're never really sure you can do it," said Graves, who has been at NCECBVI since 2005 afterteaching special education at Plattsmouth High School. "What we really try to teach these kids is 'You can this yourself.' This is something you can take ownership of. It's the confidence. It's the self-advocacy. It's the self-determination of 'I can do things on my own.'"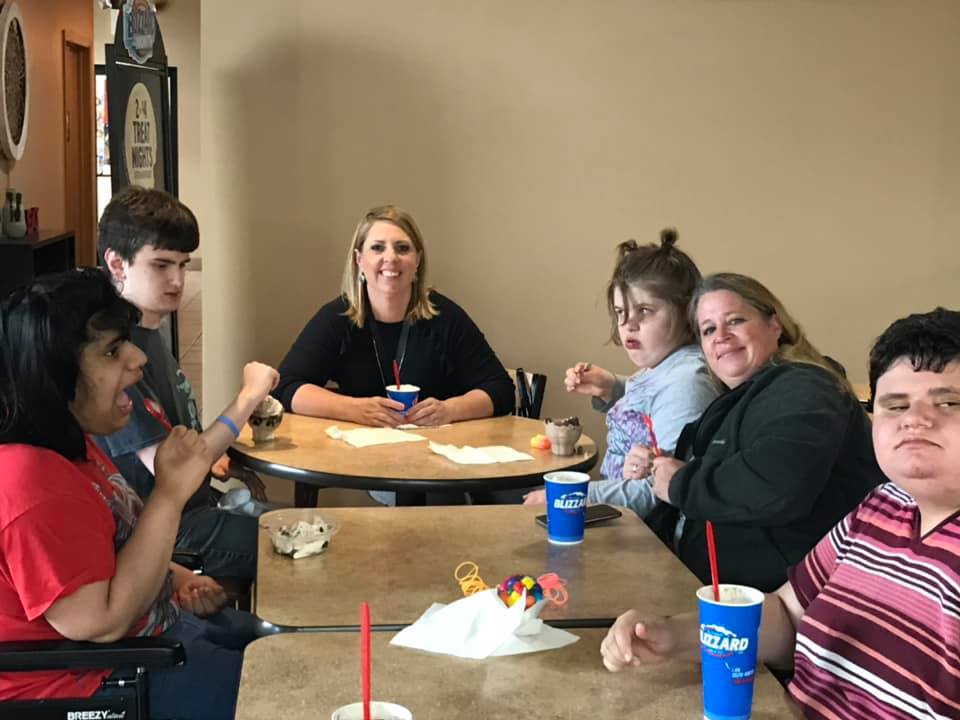 (Graves, middle, is Principal at NCECBVI and Sizzlin' Summer Camp Coordinator.)
The Nebraska City-based school has been serving blind and visually-impaired youth (from infancy to the age of 21) since 1875. Students are on campus throughout the school year, and the NCECBVI team offers services at local school districts throughout the state and even into Iowa.
Each year, the school serves around 900 people. The summer camp specifically has been offered for many years, a highlight for Graves, the camp coordinator, and a staff comprised of para educators, residential assistants, Orientation and Mobility Specialists, and volunteers, many of whom plan to pursue a career in the field.
"As long as a student is blind or visually impaired, they qualify to be in this camp," said Graves. "We have had students who are highly-gifted academically and on their cheerleading squads and so on, and we also have had students with multiple disabilities and wheelchairs, too."
Planning for the camp is an extensive process, and the most important step is gathering information on students signed up to attend.
"Some of the students in camp had been there before, and some were brand new, first time away from home," said Graves.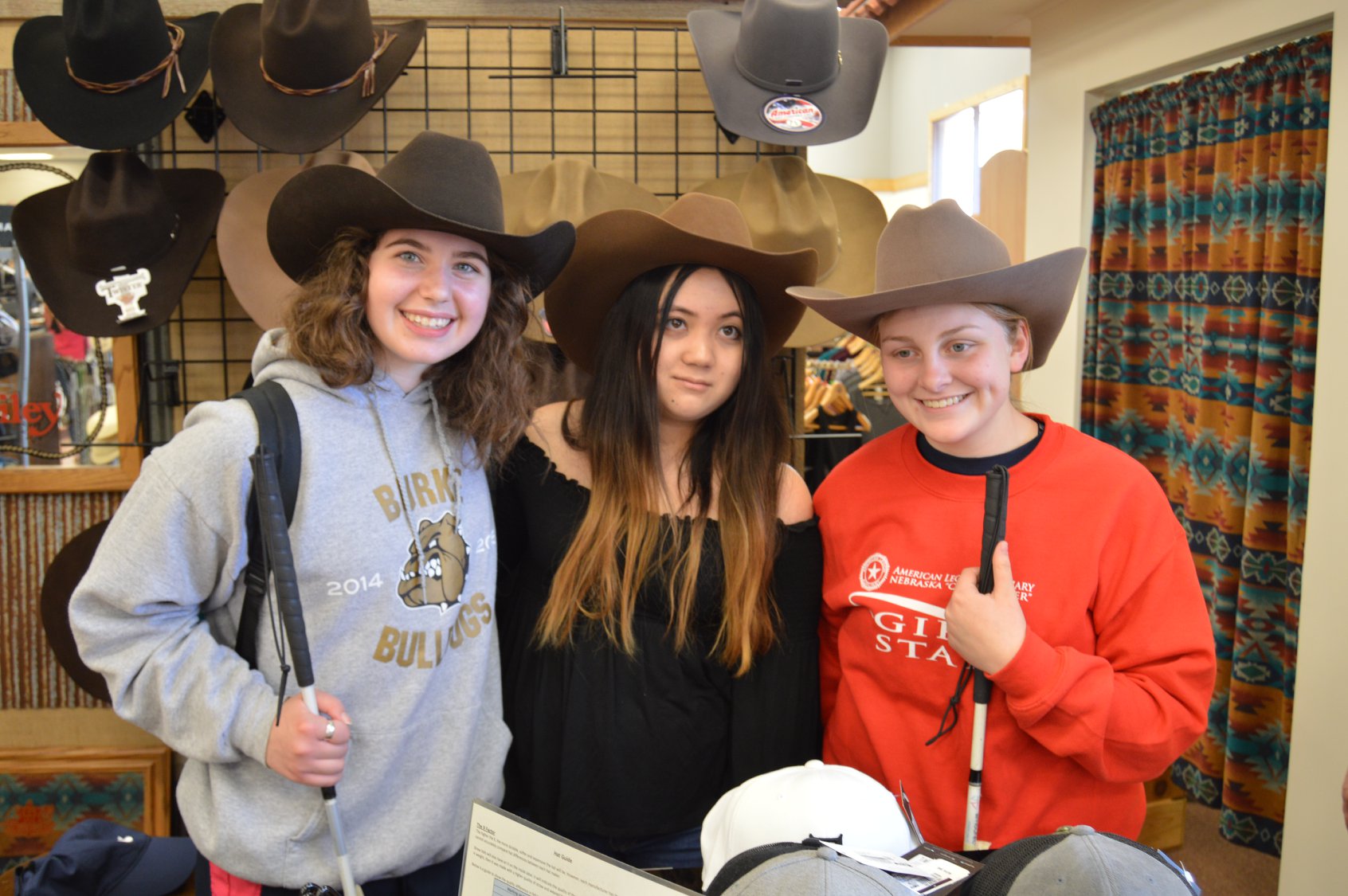 This year, for the first time, NCECBVI partnered with the Nebraska Commission for the Blind and Visually Impaired. The camp's motto was "Work Hard, Play Hard!", with its central focus being on jobs and careers.
Previous camps have been created to push the students physically, with hiking, zip-lining, obstacle courses and wall-climbing, and academically, where camp activities blend fun with reading and writing in Braille practices.
This year's campers had a full and exciting agenda, including (but not limited to) CPR and First Aid training at Steinhart Aquatic Center, a scavenger hunt and exploring the Tree Adventure, and tours of The Keeping Room (where they made ice cream), Brown's Shoe Fit, and The Fort.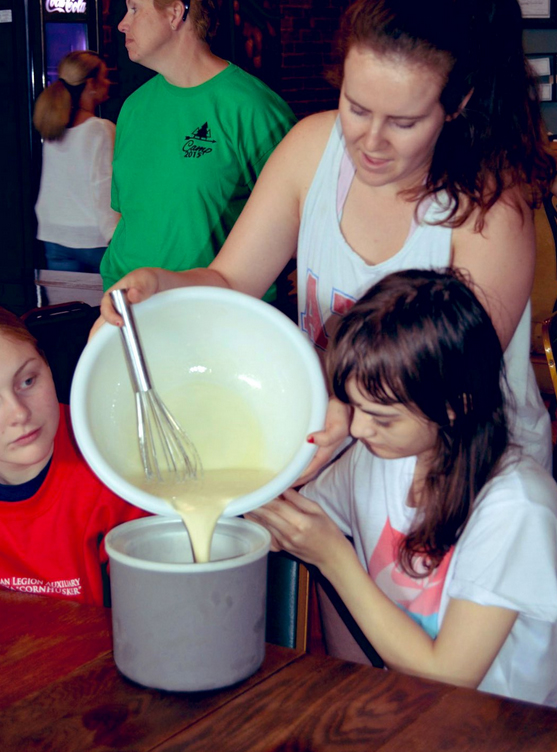 Being located in Nebraska City is advantageous for camp organizers, given all the community has to offer in the way of outdoor activities and businesses willing to collaborate.
"Nebraska City has been amazing to us," said Graves. "We have linked with so many businesses through the community, and actually held a luncheon to invite people in the spring to celebrate who was already working with us and to encourage others to as well."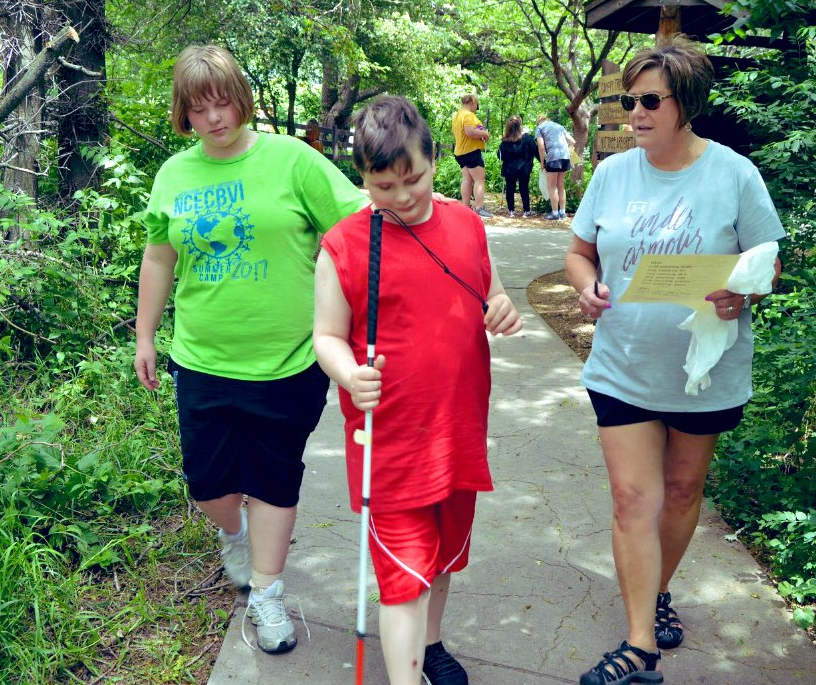 It's always fun for Graves to watch the community interact with her campers.
"They're very creative in the opportunities they provide the kids," she said.
At each stop, the older campers asked questions and collected job applications. At first, some students were timid at the prospect of holding a job.
"How can I work at a pool? I'm blind."
One girl, for example, wasn't initially up to the task of cleaning locker rooms at the swimming pool. Graves offered encouragement.
"There's things we all don't like to do, but we're going to work first, and then we're going to play hard this afternoon and swim in the pool and have fun."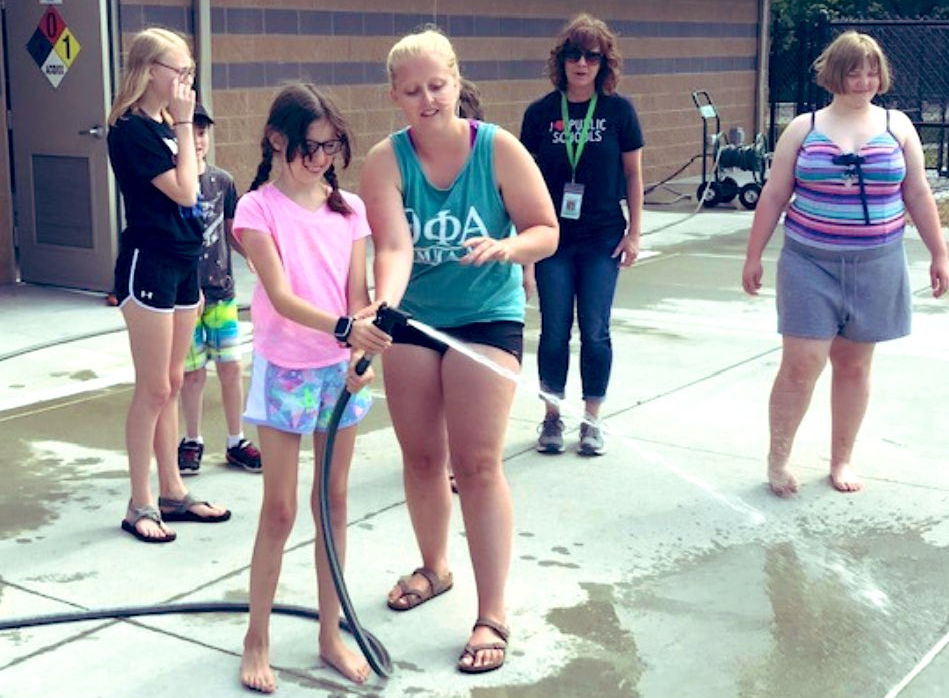 The extra boost was all she needed. By the end of the week, the camper was cleaning locker rooms like a seasoned pro.
"It's amazing, the way just ate it all up," Graves said. "It encourages kids to try new things. Maybe they'd never gone down the slide before, or experienced different things in the community, or given CPR, and so on. It is so cool to see them try something and succeed."
For NCECBVI staff, the entire school year is filled with these moments. Every February, students compete in the Braille Challenge. The school holds weekend events with parent training and student activities such as Sensory Safaris at the Lincoln Zoo, for example. NCECBVI offers extended training for teachers of the visually impaired, too.
For the first time this September, NCECBVI will hold a competition called Cain Quest, where students will demonstrate their navigational skills learned from Orientation and Mobility Specialists.
No two days are ever the same in this field. Every student is unique and every day presents new opportunities, along with new challenges.
"I love what I do because I get to watch the students make continuous gains," said Graves. "They may be small gains in some people's eyes, but they are huge for the students."
Nebraska has made a mark with its services to the blind and visually impaired, Graves said. The school was prominently featured in a video from the American Printing House highlighting the Blind InSights Art Competition.
Like any other school, NCECBVI's foundation is built on relationships. Graves knows she has a special staff.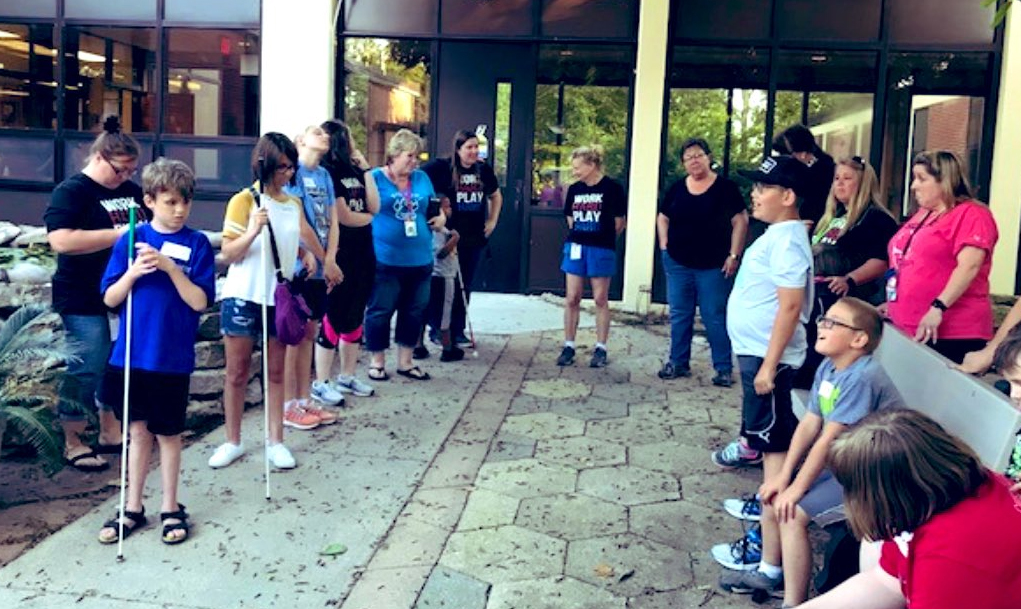 "They're not here because this is a job," she said. "They're here because they love what they do."
And, primarily, they're here because of who they do it for.
"The students teach us more than we could ever teach them," she said. "They teach us patience, and acceptance, and what it really means to overcome obstacles."
With summer camp wrapped up, Graves and her staff at NCECBVI set their sights on 2019-20.
"Another school year at an amazing place to be."