Breaking the Stigma: Northeast Nebraska P.I.E. educates on mental health
Breaking the Stigma: Northeast Nebraska P.I.E. educates on mental health
Thursday, November 7, 2019
By Tyler Dahlgren
As efforts to thrust awareness of mental health out of the darkness and into the light continue to surge across the state, events like ESU 1's Northeast Nebraska Parent Information Night, or P.I.E., will continue to carry more and more weight.
On Tuesday night, families of students from Knox County (and beyond) gathered in the gymnasium of Creighton Community Schools for the start of the second P.I.E. The event included two breakout sessions, information booths, door prizes, and, of course, pizza pies.
Organizers emphasized the importance of minding the overall health of children, and mental wellbeing is a sizable piece of that equation.
"The more we show people that it's okay to not be okay sometimes, the more the stigma surrounding mental health will continue to lower," said Klint Conroy, a School Psychologist Intern with ESU 1 who co-lead a session on Behavior Management. "Just like you would go the doctor for a broken arm, or any other injury, it's the same for mental health."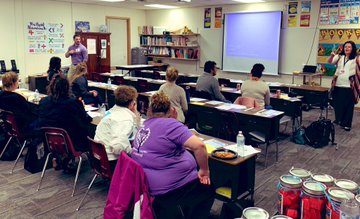 One of the main purposes of the night, which ran from 6-8:15, is to provide resources to parents who are badly in need. Resources, understanding and fellowship.
"I want them to know that they're not alone in some of these situations," said Conroy. "A lot of other kids may have similar behavioral issues. P.I.E. provides resources for them to reach out to if they need help, and hopefully they learn a thing or two on how to curb some of those behaviors."
The event isn't just informative. It's comprehensive. From social media and cyberbullying to suicide prevention. From human trafficking to trauma to drug trends to anxiety and depression. P.I.E. covers a wide gamut of potential underliers. NCSA Ambassador Dr. Keith Rohwer presented "The Mind Inside: Episode Two", the latest installment of the docuseries from I Love Public Schools.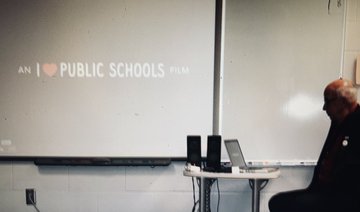 Some of the conversations that come out of such an event can be difficult to have, but if adults can't talk about such matters, explained Ann Koopman, then how can we expect children to open up?
Koopman, Prevention Coordinator with Region IV Behavioral Health System, presented on Suicide Prevention. It's a heavy topic. The word alone is daunting, but we can't afford to avoid it.
"I want people to know it's okay to say the word, to talk about it," she said. "Because people who are suicidal don't want to die. They just want the pain to stop. Suicide is not the problem. It's a solution to something else going on in someone's life. We need to find the root of what is making them feel that it's the only way out."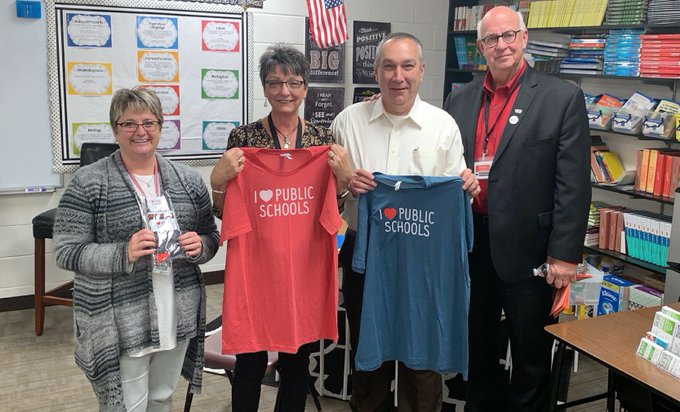 As awareness grows, so does proactivity. Putting resources in the hands of parents, sooner rather than later, is important.
"If you don't understand what is going on today, it will be even more difficult tomorrow," said Dr. David Mitchell, who offered a session on social media and cyberbullying. "One of the main problems for parents today is that technology moves so fast."
Dr. Mitchell hoped attendees left his session more aware of both the benefits and drawbacks that social media and technology has to offer. One thing he's observed in the midst of Nebraska's pushback on online bullying, is an uptick in courage.
"Kids have become braver," Dr. Mitchell said. "They are more likely to report something they see that they know isn't right, where, in the past, they might have ignored it or been too nervous to report it."
Their willingness to do so is a testament to a change in culture. A change influenced, in part, by events like P.I.E.
"We can't wait," said Koopman. "Parents need to know what's going on."