Beyond the Game: Tight-knit team from Norris is soaring to success in inaugural eSports season
Beyond the Game: Tight-knit team from Norris is soaring to success in inaugural eSports season
By Tyler Dahlgren
Charlie Johnson talks about his old PlayStation 2 much like millennials wax poetic about the consoles of yesteryear.
If you're over 30, you know the ones: The trailblazing Nintendo NES. The sleek Sega Genesis. The game-changing Super Nintendo. The mind-blowing PlayStation. And the holy grail, the Nintendo 64.
Sure, Charlie's first-generation PS2 was kind of clunky, weighed about a ton and took up way too much space. And yet, just like its predecessors, old trusty provided Charlie with hours of entertainment.
"It was an original, big old box PS2, and I'd play racing games on there for what seemed like hours," said Johnson, a senior at Norris High School. "I played everything. Lego Star Wars, a game called Star Wars Battlefront. A lot of Star Wars. And I remember them all really well."
Those machines are all relics now, most collecting dust in a lonely attic or a garage overdue for a good cleaning. But the memories, most of which had less to do with the actual game and more to do with the friends you'd share those pizza and Mountain Dew-fueled Friday nights with, tend to fade away hard.
What if they didn't have to fade away at all?
Competitive gaming has exploded onto the scene in Nebraska over the last handful of years. In fact, more than 70 school districts in Nebraska compete through the Nebraska Schools eSports Association. Norris is one of the newest to enter the fold, but that hasn't stopped Johnson and his teammates from soaring to early success.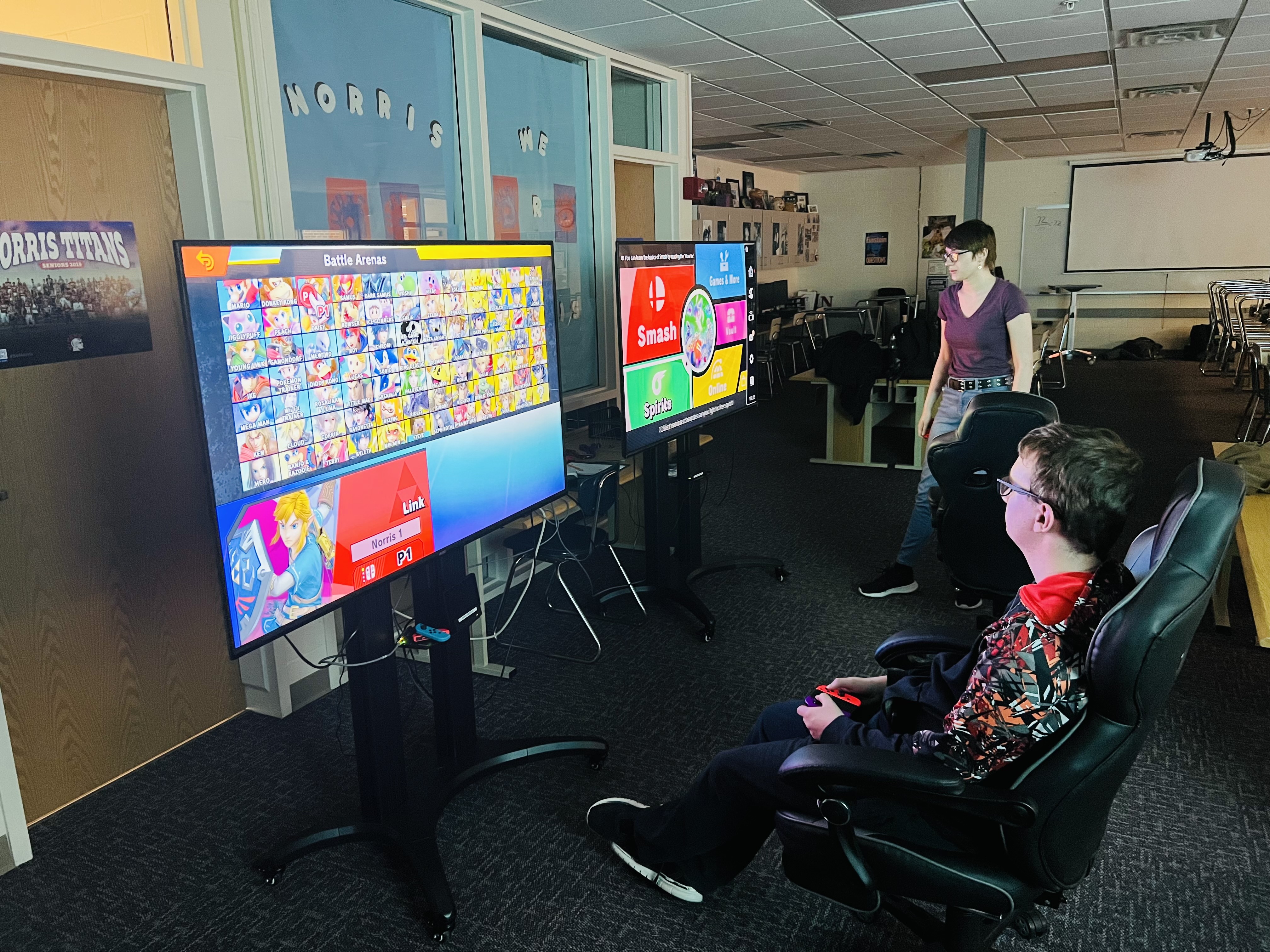 "You want a winning mentality in anything that you're doing, any sport, any activity," said Johnson, one of five Titan gamers to capture a state championship in the game Valorant last fall. "With this group specifically, we play like a team. There isn't a solo person off doing their own thing the whole time. Everyone wants to win, and we have fun doing it."
That's the most important thing, he added. Norris has won other hardware, most notably a runner up finish in Rocket League in the same state tournament last fall, but it's the time the 37 current gamers at Norris spend in their state-of-the-art gaming lab fine-tuning their craft together that's paying the most dividends.
Head coach and NHS technology integration specialist Jason Gault had a feeling that would be the case when he teamed with tech coordinator Noel Erksine and proposed an eSports team to his administration and then the school board.
"In those initial phases, we were really blown away by the ability for something to provide an opportunity for a subset of kids that don't tend to be involved in extracurricular activities," Gault said before noting that eight out of 10 Norris gamers are involved only in eSports at the school. "We do have some who are involved in band, some who are in athletics, but for the majority of them, this is what they're doing and they're representing their school doing it. That's pretty neat."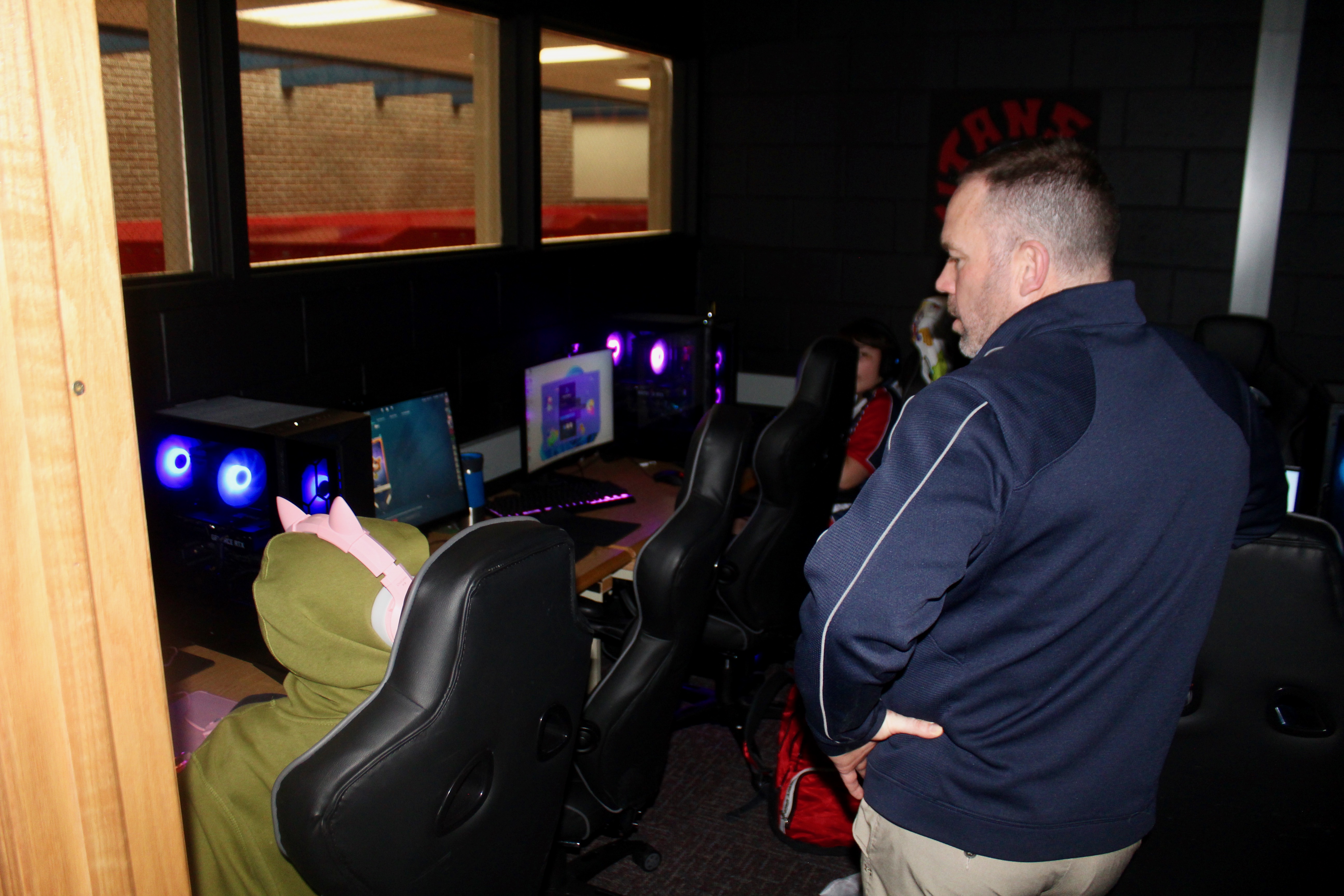 After the board approved the proposal in August, Gault and his crew had three weeks to build a home lab. They cleared out desks and ordered what they needed and brought a vision to life. Everyone worked fast to make it happen, Gault added, from the tech department to the administration to the board.
"It was a total team effort, and we pulled it off," he said. "Then we just hoped some kids would show up."
Oh, they did. There were about 65 students at the first meeting.
"It was an easy decision," said junior Olivia Mattox. "I love video games, and getting to play them at school is really cool."
Before long, Norris was skyrocketing to early-season success. Gault and his two assistants, Colton Gronewold and Mark Hausner, weren't shocked by all the immediate winning, but it did come as a pleasant surprise.
"We knew we had a couple of good players," Gault said. "We just didn't know they were that good. I'd like to say it was the coaching, but it definitely wasn't. It had to do with the fact that these kids were here together. They had a consistent practice schedule and they worked hard. Because of that, they got the job done."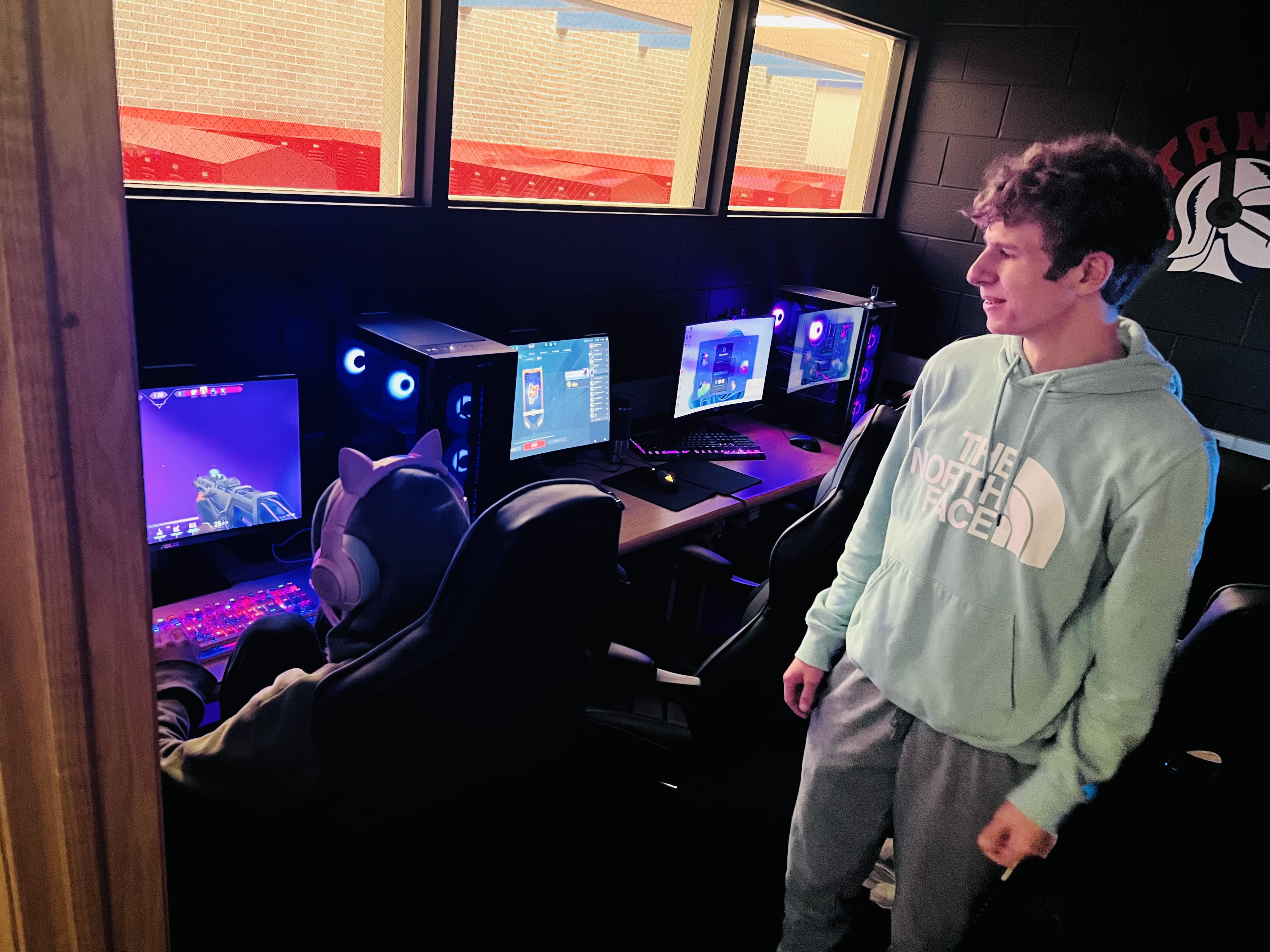 The games have grown incredibly intricate and detailed over the years, a far cry from the days of Mortal Kombat and Twisted Metal, upping the ante on the importance of teamwork. This Norris group, though there's a lot of them, meshed from the start. And every day since.
"If there's one thing that's critical to the success of our teams, it's being able to communicate with teammates," said Gault. "All these games require our kids to talk to each other. Everyone has to be on the same page. That's as important as strategy itself."
For those with dusty controllers, sitting in on an eSports competition might be borderline mind-blowing. There's a lot of moving parts, a lot of coordination.
"If they sat in and saw what we were doing," said Johnson, "I think they would be surprised."
Along the way, friendships blossomed. On game days, in the competitive trenches (and trust me, these battles are very, very competitive), those friendships and bonds are strengthened.
"I've made a lot of close friends and met a lot of new people through this experience," said Johnson. "The kids that are in here every day are just awesome people."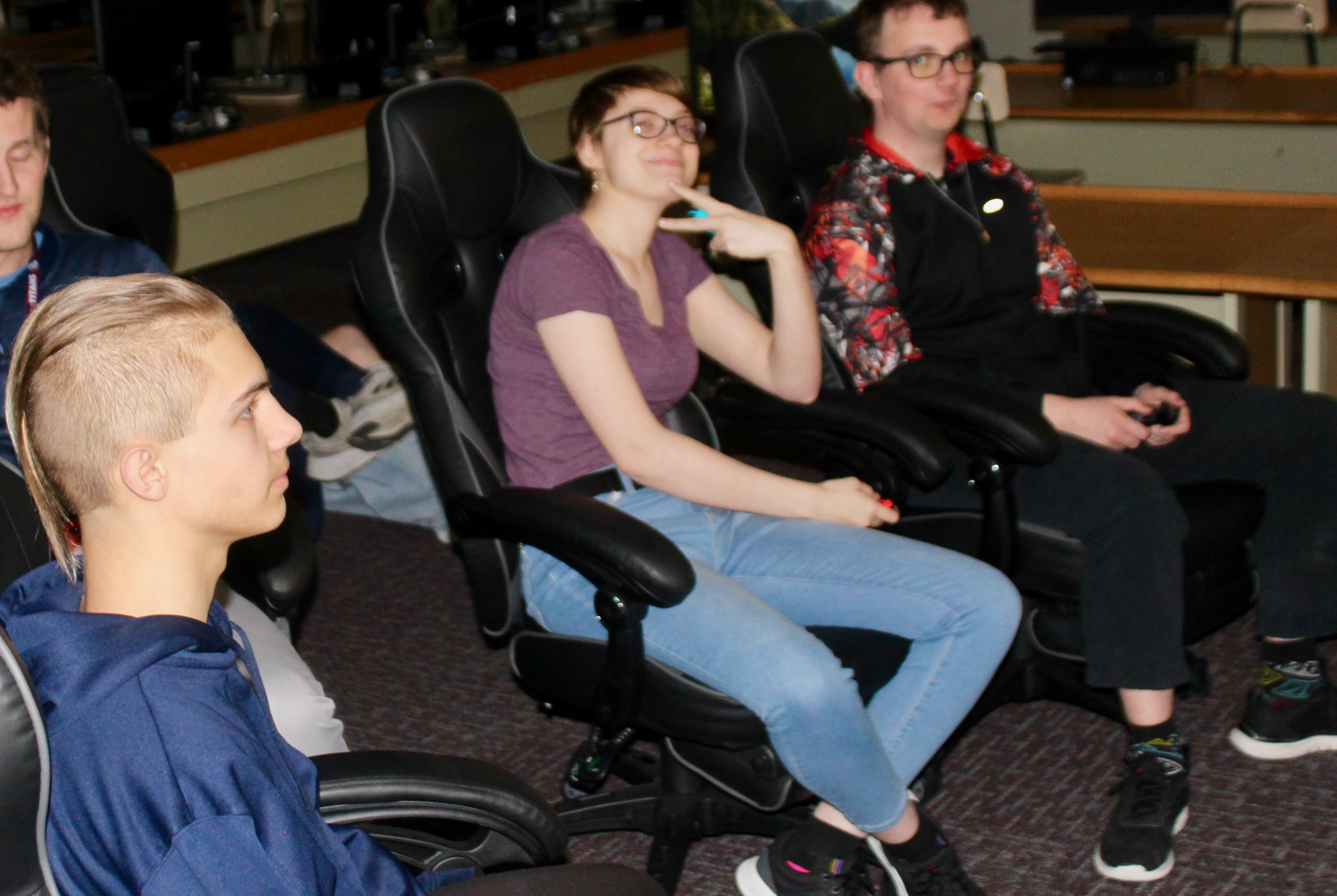 Mattox has recognized personal growth in communication, time management and simply being more social.
"It's been awesome getting to hang out and meet new people," said sophomore state champion Kaleb May. "Every new season, whether it's fall, winter or spring, there's new people that are coming on-board to play and to win."
The administration has been overly supportive, remarked Gault. Principal Nate Seggerman is a big fan of the team and loves to swing by the lab on game day. The eSports team had a float in the Homecoming Parade earlier this year, and the Norris student body showered the school's first-ever squad with applause.
Shortly after, Gault heard one of his gamers say something that'll stick with him for a long time.
"Man, that's the first time I've ever had anybody clap for me," the student said.
May, who sees the program growing in the years to come, said winning a state title will stick with him forever. He hopes there are more to come.
"It was the best feeling I've ever had," said May.
After the state tournament last fall, the Valorant and Rocket League teams presented their awards to the very same school board that helped make this all a reality. Beaming with pride, the kids answered questions from the board.
"They didn't talk at all about the win or the championships," said Gault. "They talked about their new friends, about how they didn't know one another before and now they play together online every night. It was another moment that made us realize that this is something special."
Gault's words carry weight. For 22 years, he coached baseball and football in South Dakota and Nebraska.
"I get the same amount of enjoyment and excitement watching these students compete."