Barrier-breaking Cardinal Welcome Center is the hub for everything Crete Public Schools
Barrier-breaking Cardinal Welcome Center is the hub for everything Crete Public Schools
By Tyler Dahlgren
You can't miss the Cardinal Welcome Center while cruising down Main Street in Crete, and that's the point.
For a school district eager to connect with its community, the sparkling new facility on the east side of the street in the former ShopKo location is a one-stop shop for everything Crete Public Schools.
"This is the hub for everything," said superintendent Dr. Josh McDowell. "This is the welcome center. It's eliminated previous barriers of families having to bounce all over while trying to get what they need to be successful in Crete Public Schools, and it's awesome."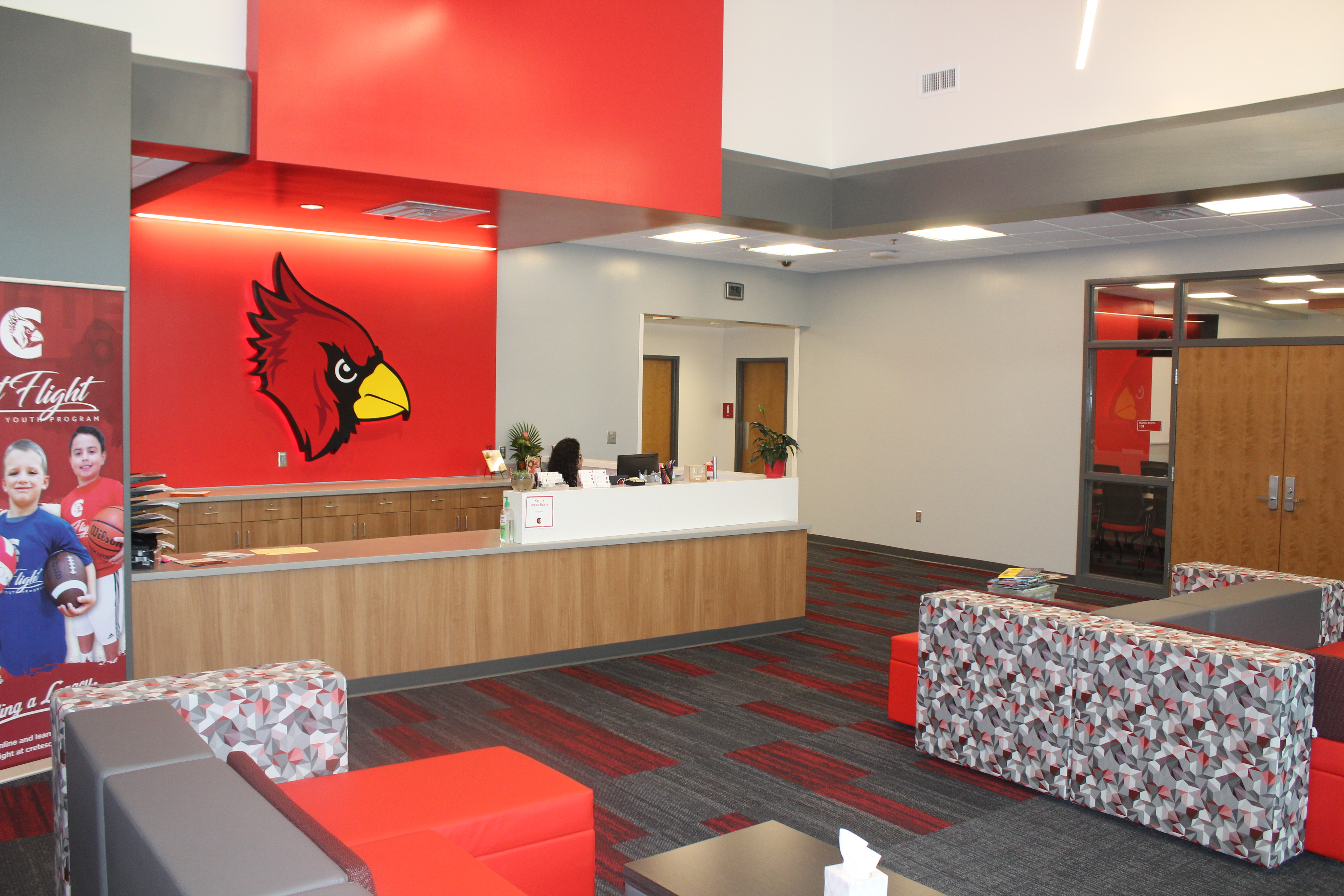 The district purchased the space after ShopKo went out of business in 2018. McDowell arrived the next year, when rampant discussions were taking place over what the building should be used for. Early Childhood headquarters was a popular suggestion, but the district decided to further develop its EC programming before building another school.
"Programming first, facility second," McDowell said. "Let's figure out what we want for our kids, our families and our communities and make sure that's ready to rock and roll, and then we can build around that structure instead of trying to do it the other way around."
In 2018, Crete's Board of Education adopted a five-year strategic plan that included an exploration into an innovative and state-of-the-art welcoming center. Instead of scattering services and district staff in buildings across town, everything would be in one place. Everyone seemed to like the idea.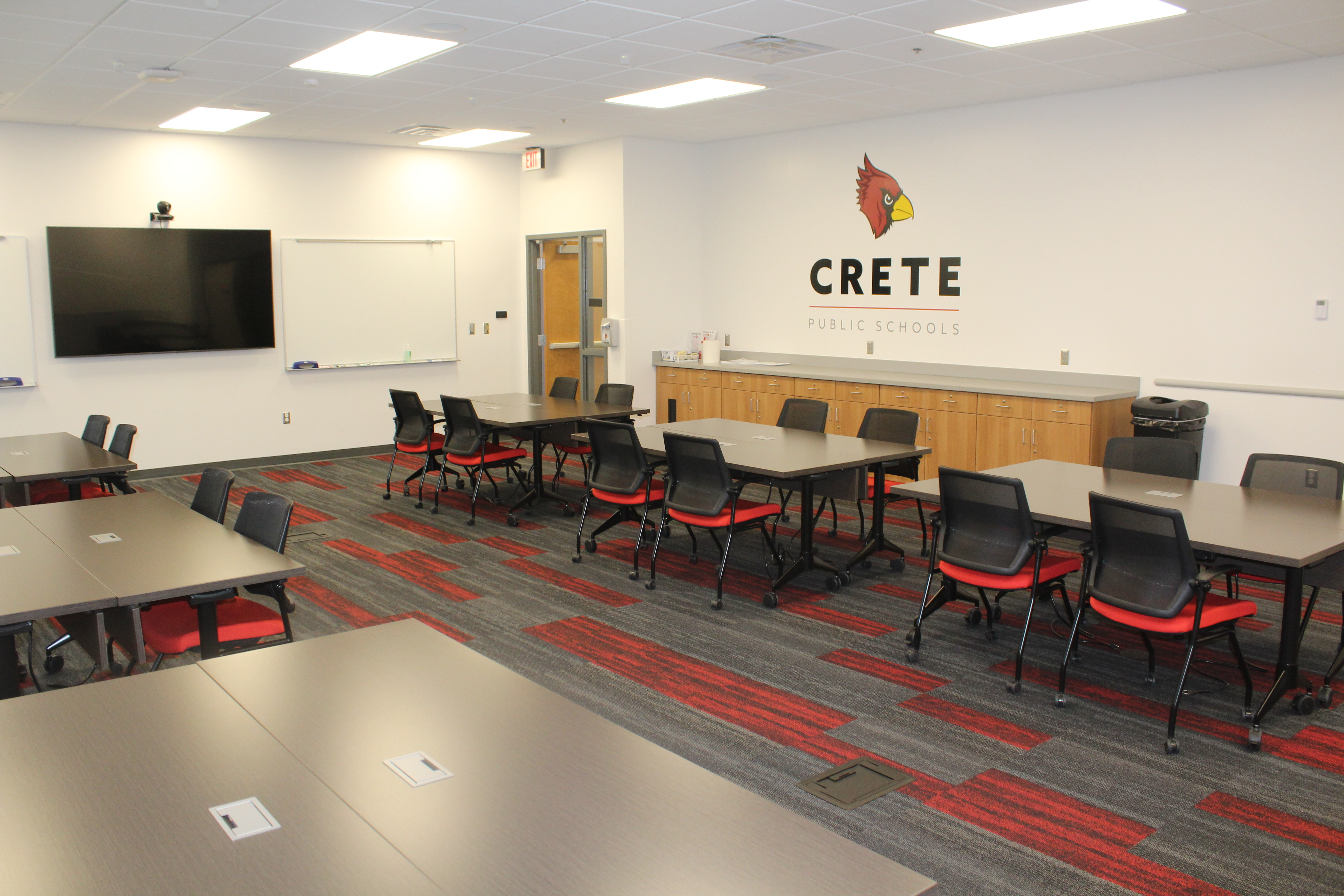 Ultimately, the district opted to follow that route.
"What I love about Crete Public Schools is that we truly are pre-birth through adults, and we really do serve everybody," said McDowell. "From our Sixpence Program to the adult education classes we teach. What was interesting to me, however, was how fragmented we were in where those services could be accessed by the kids in our community."
Fragmentation was a barrier, a big barrier, and Crete Public Schools is in the business of barrier-busting. Especially if those barriers are separating the school from its students, staff, community or families.
"That's what this building does for us," McDowell said. "For many families, access to the community is through the schools. This facility is the launching point for that."
Now, all staff is under one roof. Everything in the building is in sequence and purposeful, built by design. All the way down to whose office goes where.
"Depending on the services you need or what you're hoping to gain from Crete Public Schools, the right person is sitting right up front and ready to help," McDowell added before explaining how the building has brought the staff closer together, too. "We're all here now. We're all under one roof. We're one team working together daily for the betterment of the kids in our community."
One major caveat, outside of sheer space, is the building's board room. The previous boardroom was large enough to fit six, maybe seven, people tops. The new one is in a different class. It can be used for anything from professional development to administrative meetings to community forums.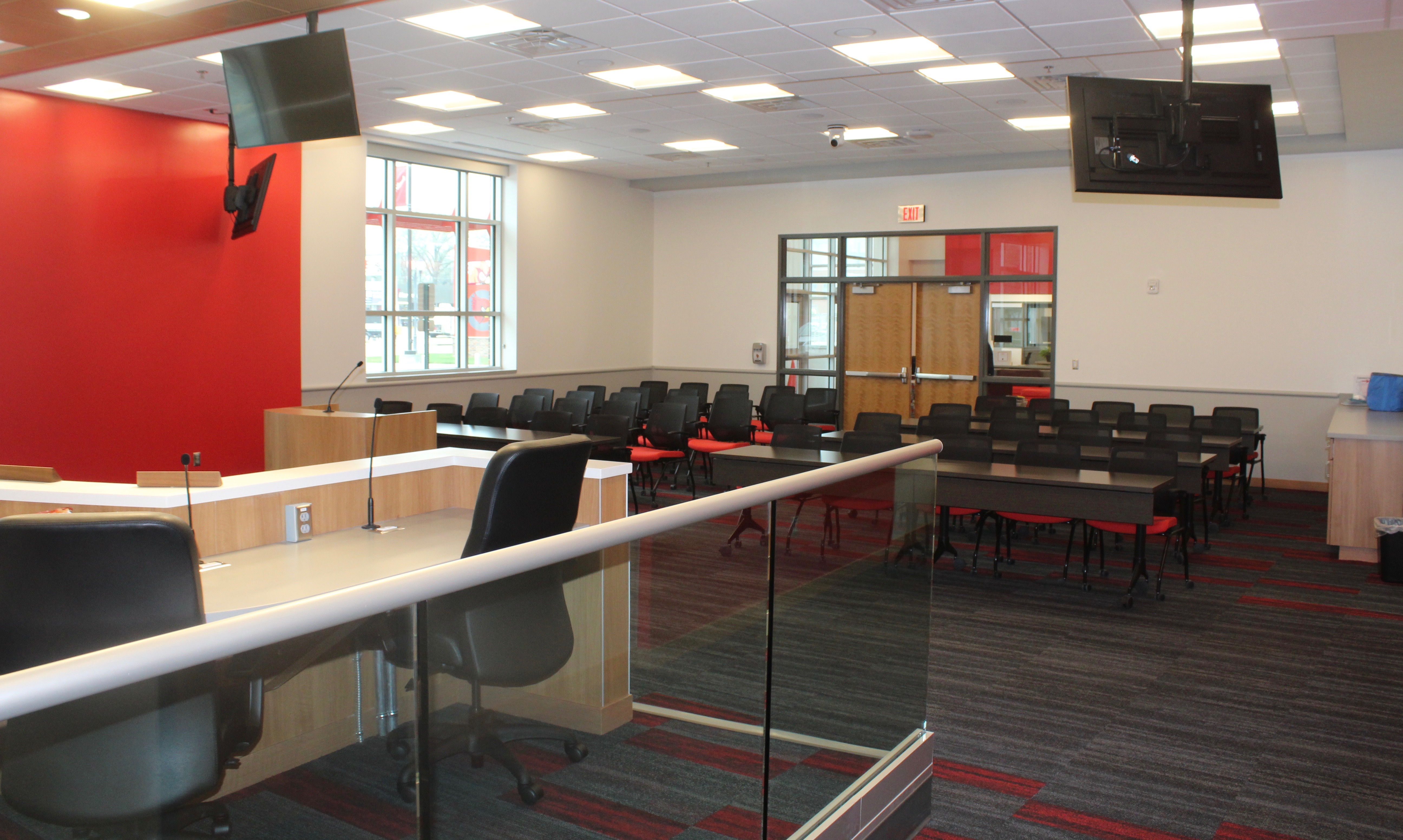 "The boardroom is welcoming and inviting to the community," McDowell said. "Come be a part of the education process here. That's what it says."
CMBA Architects designed the Cardinal Welcome Center, which far and away exceeded McDowell's expectations.
"They are so good at taking my wild, crazy ideas and making them a reality in a very efficient way for the taxpayer," he continued. "It's really blown us away just illustrating the number of families that we are serving. There's not a day that I don't walk out into the entry and there aren't multiple families sitting in there."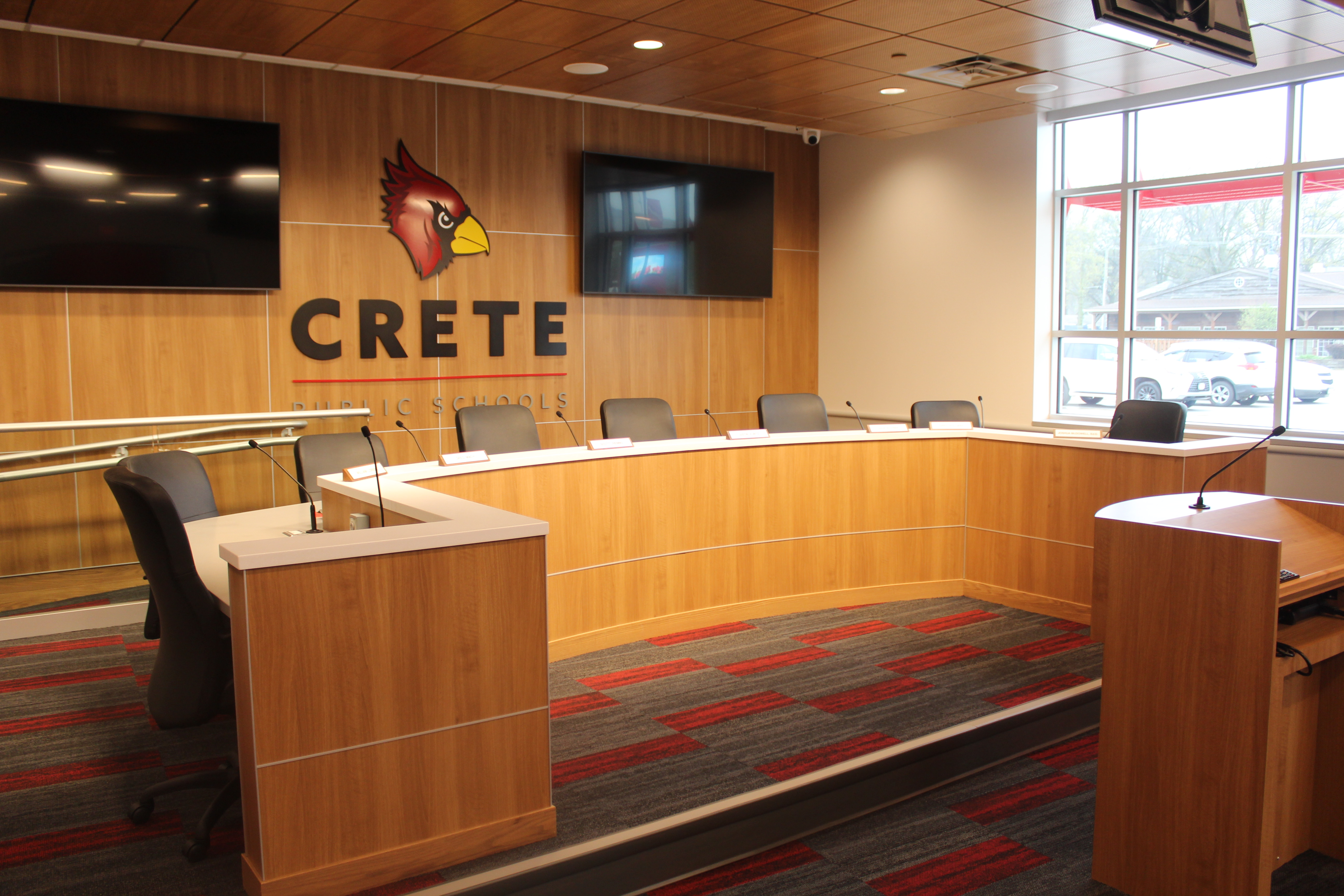 The district held an open house in early December, an extraordinarily well-attended event that gave a supportive community the first look at the Cardinal Welcome Center.
"We want this to be a community hub as well," said McDowell. "We host everything here. Nearly all of the service organizations in town have held meetings here. This is now an official polling site for the community. Again, if we can better connect with the community, then it's all worth it."
So if you're ever cruising down Main Street in Crete, stop on by. You can't miss it, and they'd love to have you.