"Back to School" is a blast in St. Paul, where Wildcats are welcomed back in style
"Back to School" is a blast in St. Paul, where Wildcats are welcomed back in style
Wednesday, August 18, 2021
By Tyler Dahlgren
Even with all the magic moments to come, snapshots of memories that will weave together over the next nine months to tell the story of a school year, Tuesday night is going to be tough to top for the Wildcats in St. Paul.
On the night before the last night of summer, First Day of School Eve's Eve, if you will, the district's PTO put on a bash that was equal parts celebration and substance.
"It's the best night of the entire year, honestly, when the kids get back and we can welcome them and their families into the building," said St. Paul Elementary Principal Sara Paider.
The event, which has gone on for the last 10 years, wasn't held in 2020 due to the pandemic. To make up for the lost year, the planning committee, which starts putting together the pieces in May each year, went all out.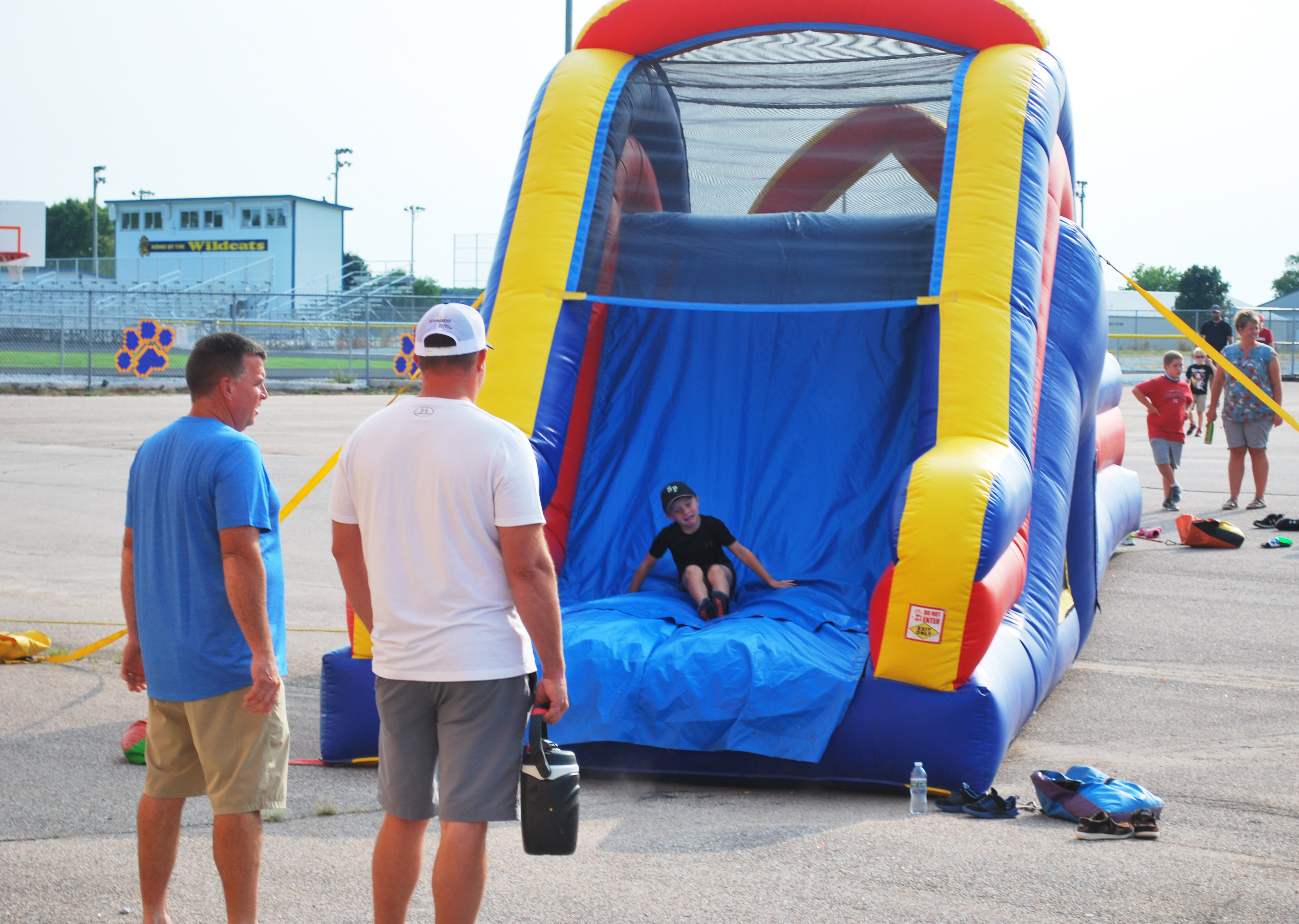 "It's the perfect way to kick off the school year on a positive and fun note, and it really helps build connections and relationships for hopefully many years to come, and especially the new school year that's upon us," Paider continued. "We obviously missed it."
Attendance at the open house is remarkable, with only a student or two from each class missing each year. With bounce houses, obstacle courses, trampolines and hundreds of delicious hot dogs grilled up by the Rotary Club of St. Paul, there's no secret to why.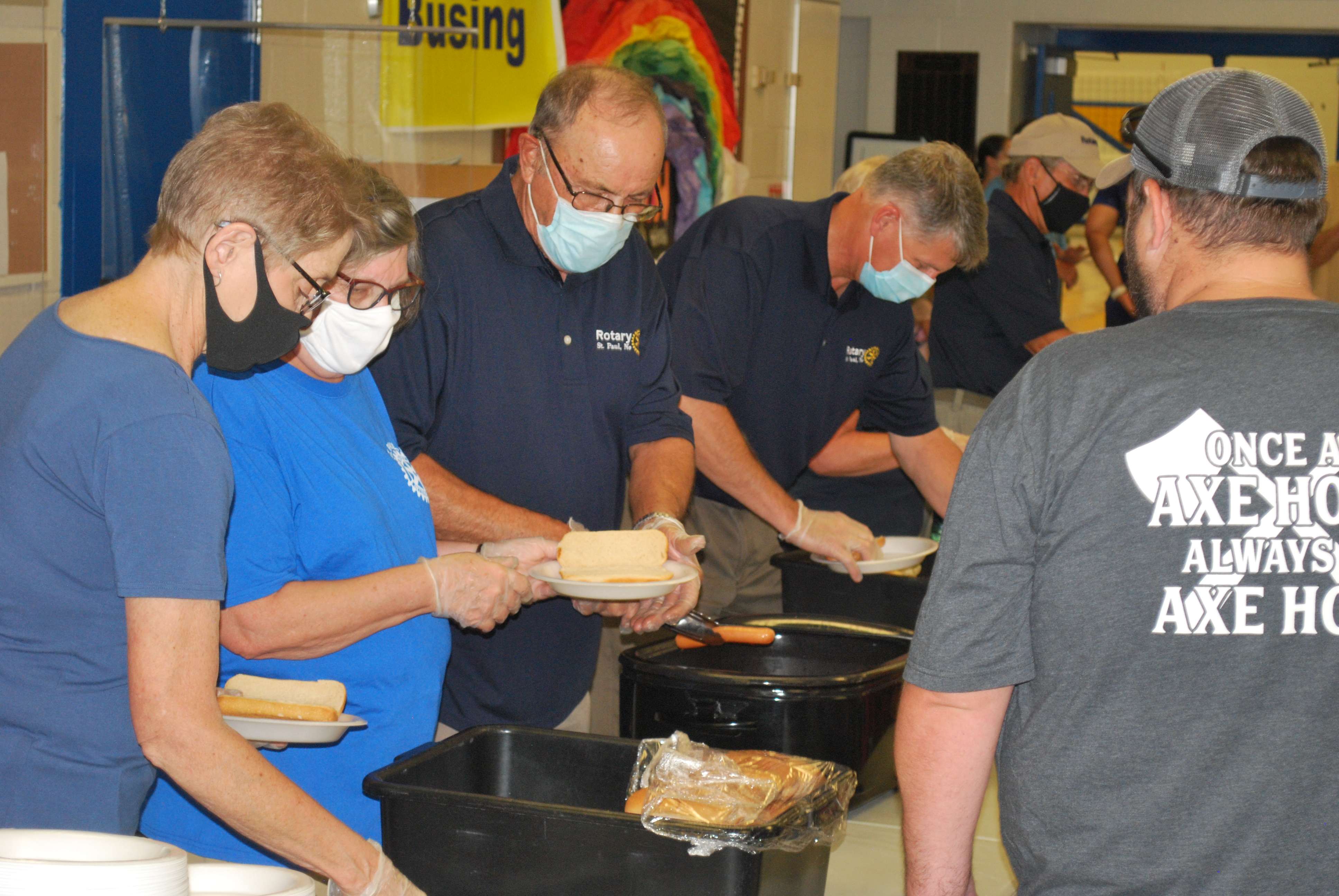 "It just really puts a fun spin on the new school year," said Paider.
The open house is, first and foremost, about fun. For the better part of three hours, laughter roared through the school and into the lot where the inflatable amusement park stood. Students, especially the young ones, explored the grounds and learned the lay of the land. They took parents to their new classrooms and met their new teachers, invaluable interactions for a place that puts a serious premium on relationships.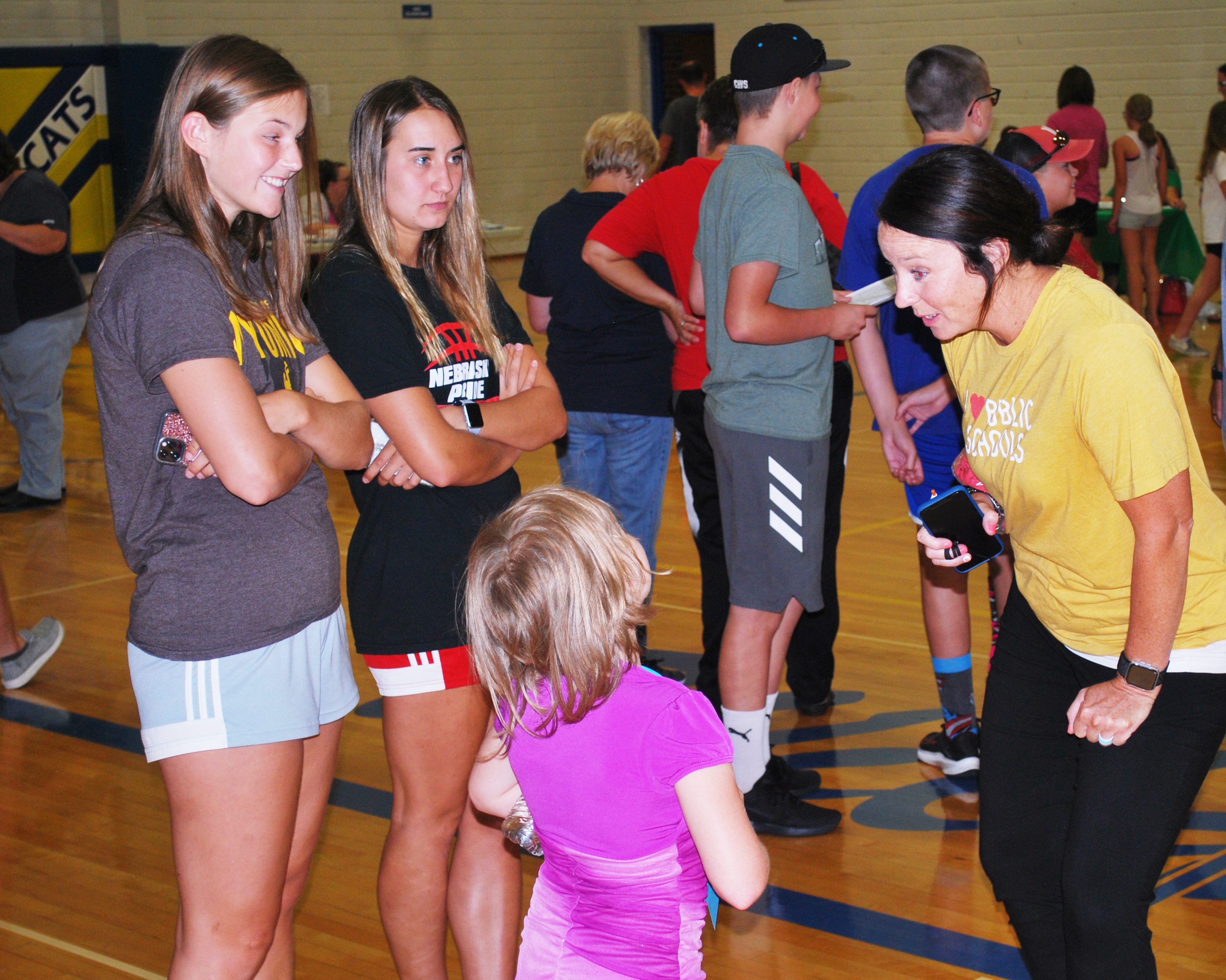 "We want the kids to get comfortable, to let them see their class, their lockers and to meet their teachers," said superintendent John Poppert, who gave kudos to his two principals, Paider and Jen Hagen, for making the night go as smoothly as it did. "It's just nice to see the kids. They're happy to be back, and we're happy to have them back."
Familiarity, for young students and even the older ones, can come in handy on the first day of school. Elementary counselor Brenda Starkey said breaking the ice beforehand can help alleviate some of the nerves that comes with the first day of school.
"Seeing their classrooms, meeting and building relationships with their teachers, that helps to reduce some of the anxiety they might feel on the first day," Starkey said. "It's just a very exciting night and time of year."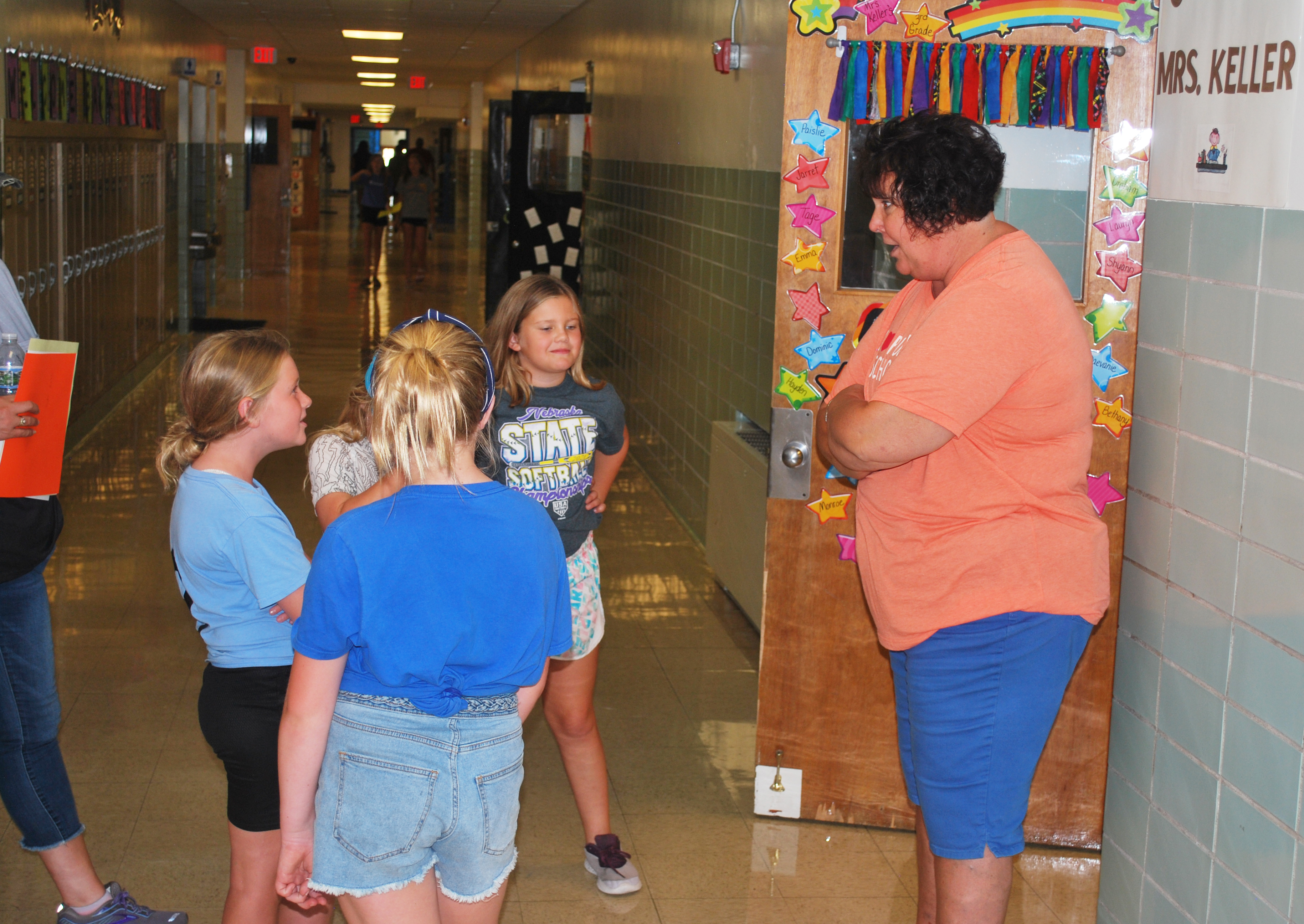 Starkey values the opportunity to touch base with both returning students and new ones. Though the event only lasts a few hours, it helps to build a solid foundation before springing into the new year.
Teachers view the night as incredibly beneficial, too.
"It's a chance to get to know the kids before you actually get them into your classroom," said second-grade teacher Jacquelyn Fitzgerald. "For us, it's so helpful to meet the parents, too, because those relationships are so important. Parents are our direct line to students, and that communication is a big piece to a successful school year."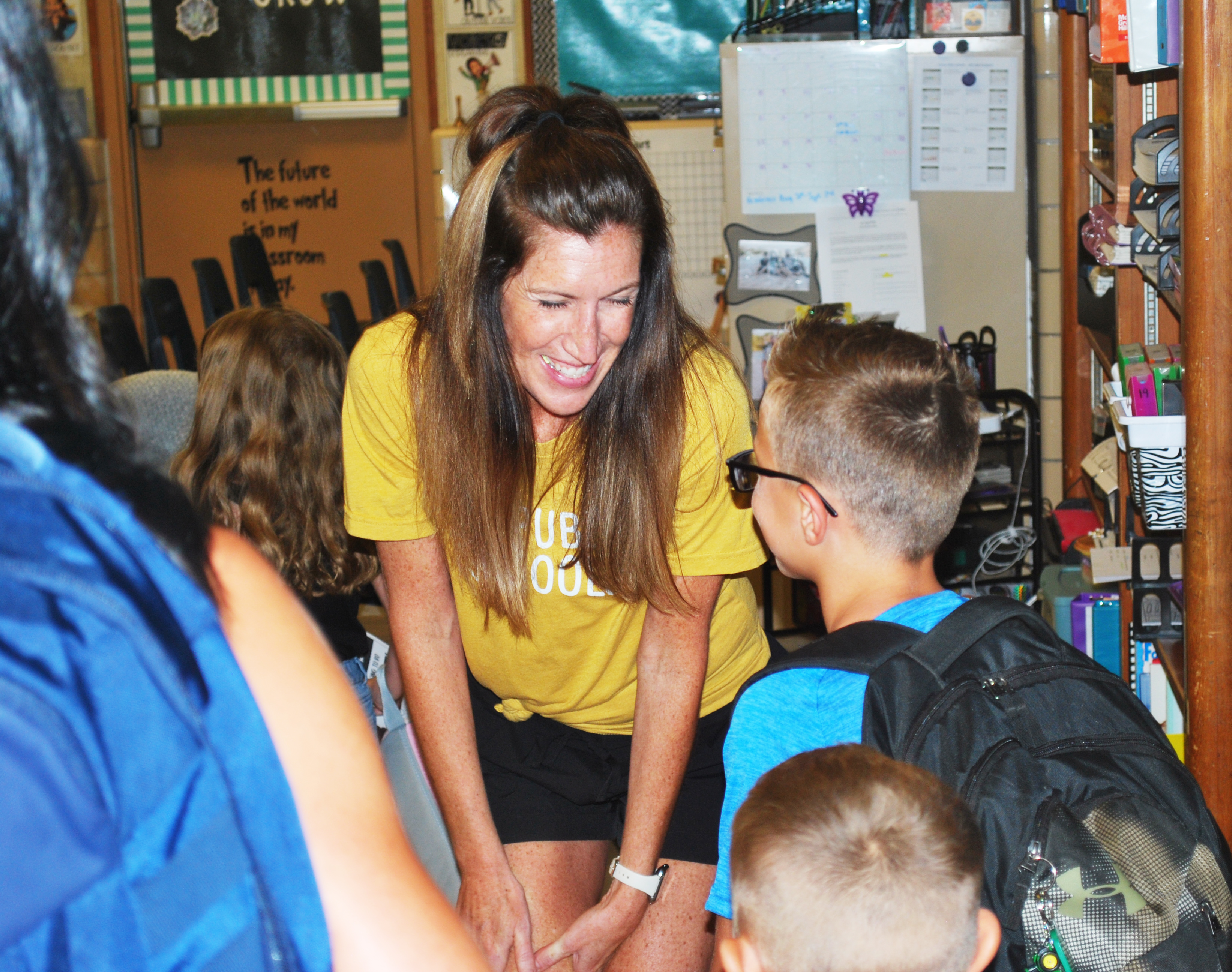 Briggs Paider took a break from the big slide to talk about entering kindergarten, an easier jump to make because of Tuesday's open house.
"I met my teacher, Mrs. Kaminski, and she's really nice," Briggs said. "This makes me more excited for the first day."
His big sister Avery is making a jump too, from fifth-grade to sixth, and said the open house had already reminded her of why she loves going to her school each morning (albeit, she admits, that can be hard to remember when you're kayaking all summer).
"I'm most excited about seeing all of my friends," Avery said. "The teachers here are really nice and encouraging. I'm going into Mrs. Nilson's class, and talking to her tonight was great."
Avery's classmate Casen Kavan is excited for Mrs. Nilson's class and the Thursday start of school, too, but was just as focused on enjoying the rest of Tuesday night.
"It's great to see all of my friends," Casen said. "It's been awhile."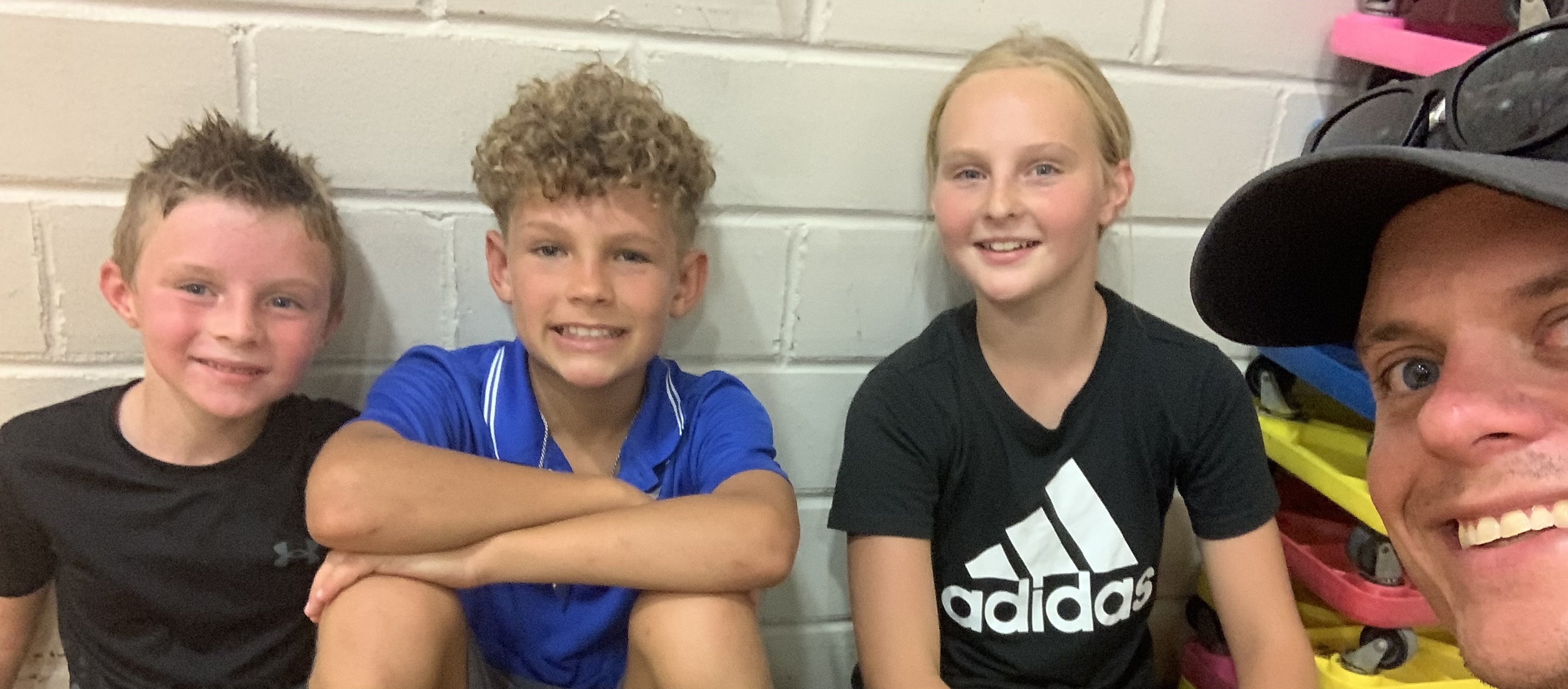 In the school's smaller gymnasium, different community and student organizations set up booths and talked to students of all ages that might be interested in becoming involved. The St. Paul community plays a big part in the open house each year. This year, several area churches were in attendance.
"One of our missions is to reach out to our community, to be community-minded," said Nancy Harrington from United Methodist Church. "We are getting the word out about our youth groups. The school supports the churches in our community tremendously. They're very good about bringing the community together. They work hard to be united on a lot of different fronts."
One booth that garnered plenty of traffic was the St. Paul Cheerleaders, who spent the night talking with young Wildcats and promoting their annual youth cheerleading camp. It was a full-circle experience for the girls, who could recall attending the open house when they were younger.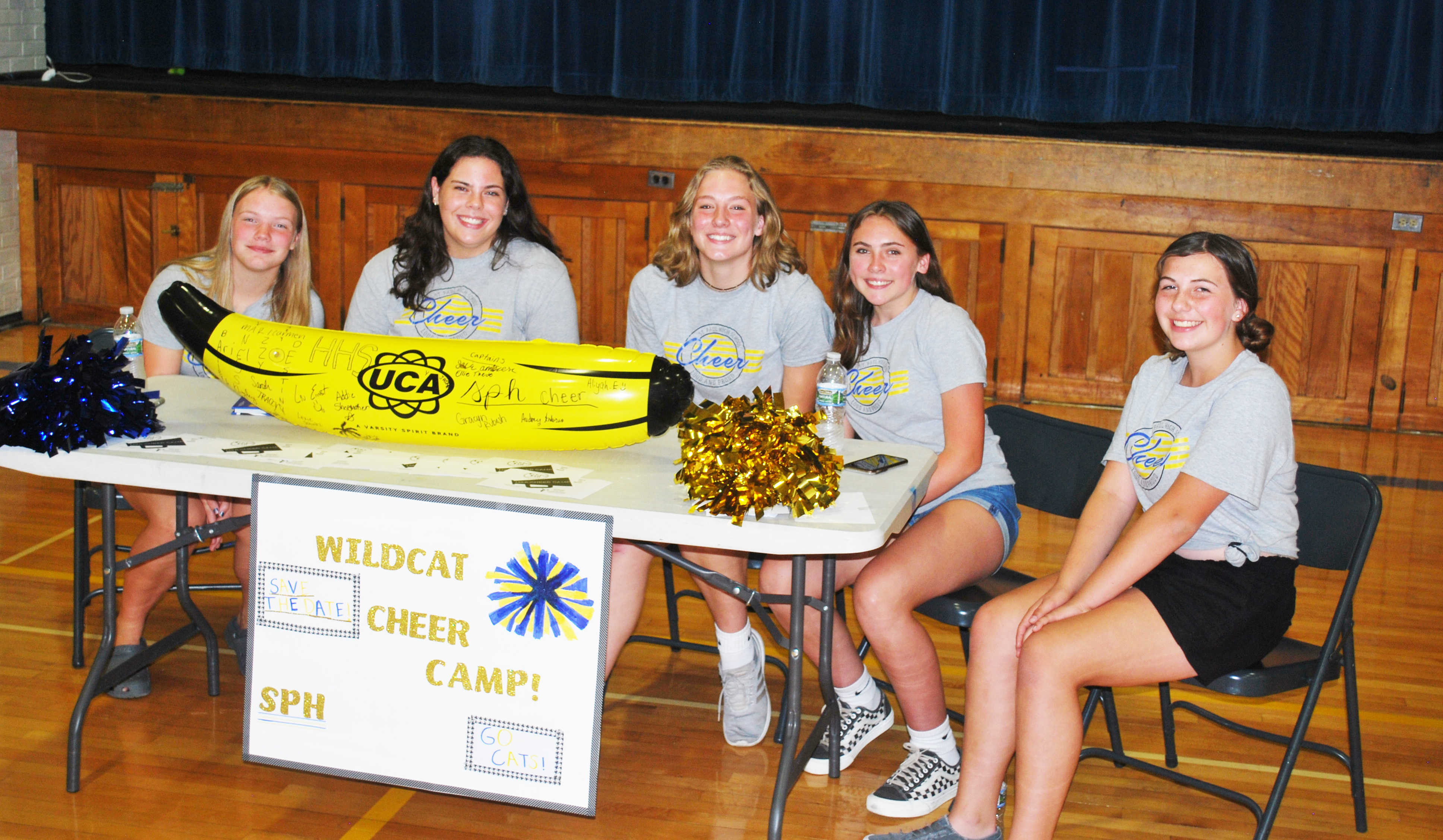 "We see ourselves as role models for the younger students in the school," said Jacie Ambrose. "We take pride in representing our team and our school, and it's good to give them a chance to come see what we're all about."
Though the open house is an all-hands-on deck endeavor, Poppert and Paider both heaped praise on the PTO.
"They are a phenomenal group of volunteers," Paider said. "The moms who come in just work so hard to make sure that the staff morale is awesome and that the staff feels appreciated. They work hard to ensure that the kids have a lot of opportunities and also a lot of fun activities to enjoy."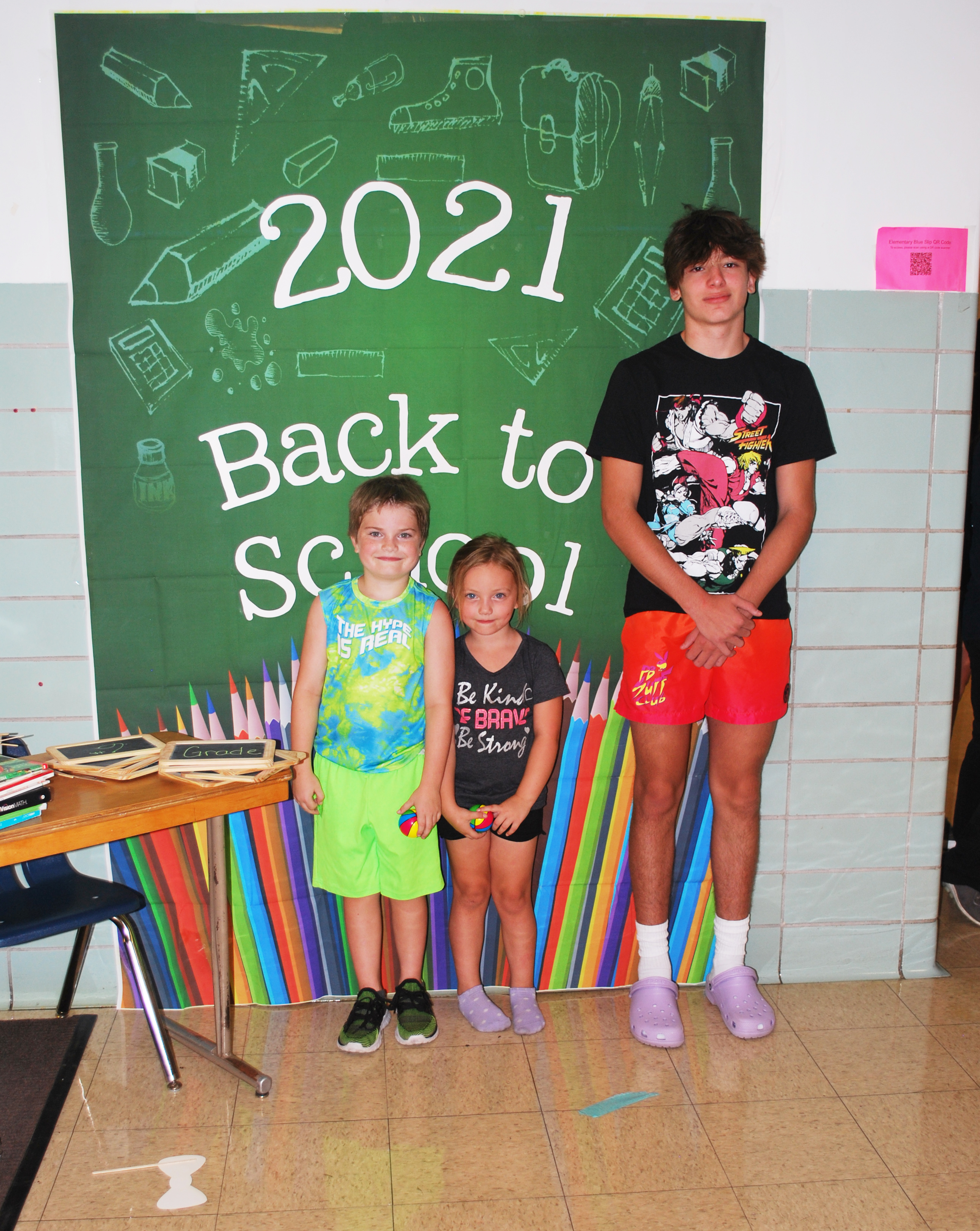 PTO member Ashley Meyer, who worked a registration booth near the "Back to School" photo station while the school came back to life after a summer's hibernation.
"We have this open house to show support to our families and teachers," Meyer said. "And, of course, to provide some fun.
There's one school in St. Paul, a charming and friendly town about a half-an-hour north of Grand Island. On Tuesday night, its lights came on and the fun began.
Welcome back to school.