Against the Current: Reimagining tomorrow begins today in UMÓⁿHOⁿ Nation Public School's dazzling new career academy
Against the Current: Reimagining tomorrow begins today in UMÓⁿHOⁿ Nation Public School's dazzling new career academy
By Tyler Dahlgren
Highway 75 runs parallel to the Missouri River, nearly touching its banks at the Blackbird Overlook before twisting and tailing westward for miles of soothing prairieland and scenic bliss.
A left turn just past the Nebraska Indian Community College will put you right on the village of Macy's Main Street. From there, it's a downhill coast towards UMÓⁿHOⁿ Nation Public School and the district's dazzling Against the Current Career Academy.
You can't miss the beautiful building, and that's by design.
"We were very intentional about creating a Main Street feel as you come into town, with the awnings over the cafe and the Chief Store," said superintendent Stacie Hardy. "We redesigned the west side of the building to be more appealing so that people feel like they're driving down a main street with open businesses."
Highway billboards are effective, but they hardly do the career academy justice. As Hardy said, Against the Current is home to the culinary pathway's Bluestem Coffee House and Cafe, Macy's only cafe, and the Chief Store, the village's first retail store operated by the entrepreneurship pathway. Both are open to the public daily.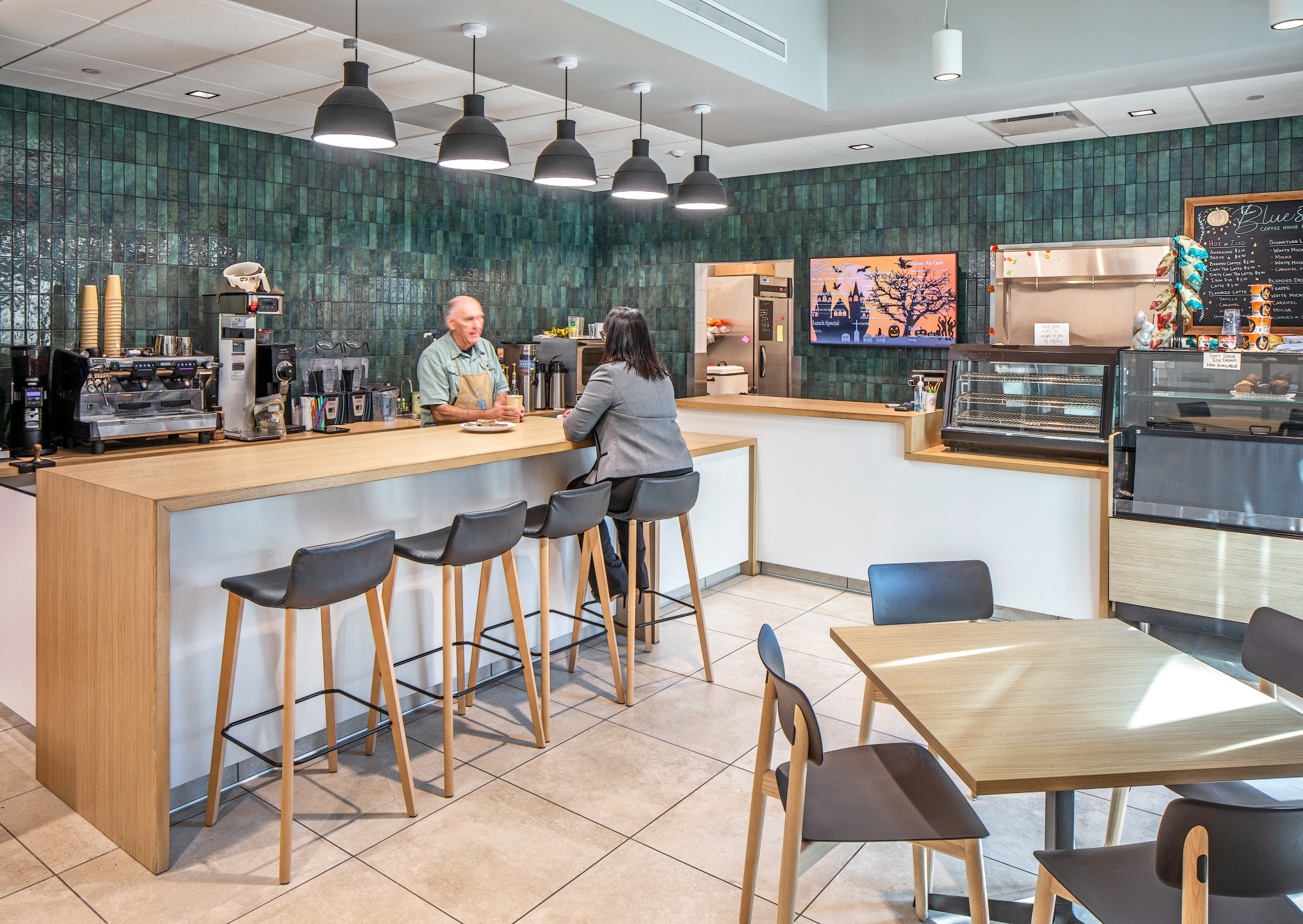 The facility, which opened in February of 2022, is home to four additional pathways (Early Childhood, Nursing, Automotive and Construction) that are rooted in the community.
"We really focused on career paths our students could benefit from by being employable right away after graduation," said Hardy. "These career paths also provide them with lifelong skills that they can use for their families, to be better parents and better community members here."
UNPS students are very invested in taking care of their elders, said director of alternative education and 9-12 principal Jon Pickinpaugh. This year alone, the Against the Current Career Academy made it possible for 21 students to earn their CNA certifications, an area of need both on the Omaha Reservation and beyond.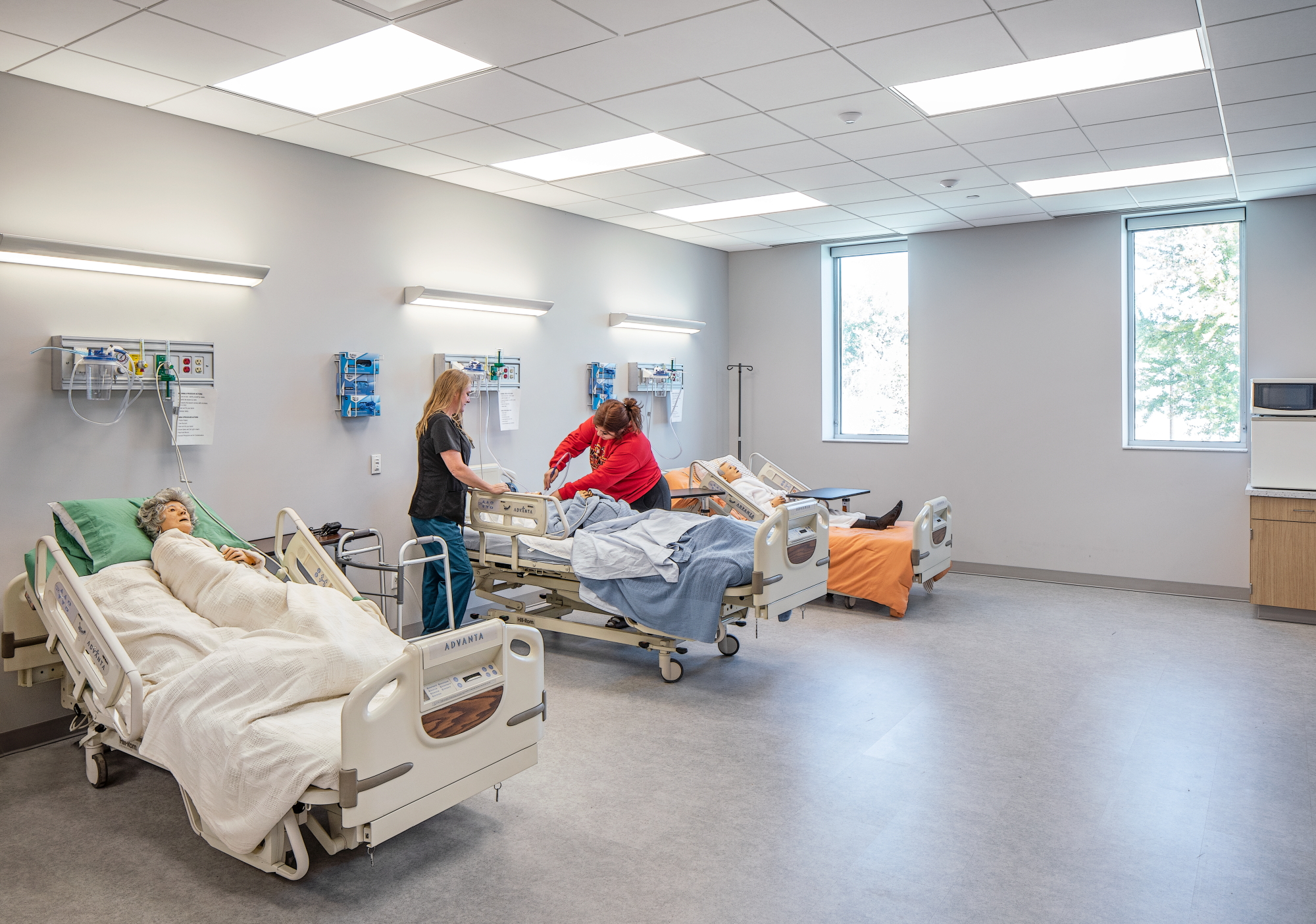 "That's one of the reasons our kids are often pulled back into the community and stay here, because they do care for their elders and their family members," said Hardy. "The skills that our students leave here with are lifelong skills. We encourage and want our graduates to go to a two-year or a four-year college, but we also want them to be able to give back to their families and the community."
Each pathway includes an instructional classroom and a state-of-the-art, hands-on learning space. Each pathway is also inherently connected to the community. After taking prerequisite courses as freshmen and sophomores, students enter their pathway as a junior and receive two years of interactive and innovative education.
The Against the Current Career Academy comes with a bevy of advantages, both for students and teachers, said CTE instructor Mathew Spawn, whose students have fixed doors, handrails, shower valves and a damaged wheelchair ramp at a home in Macy.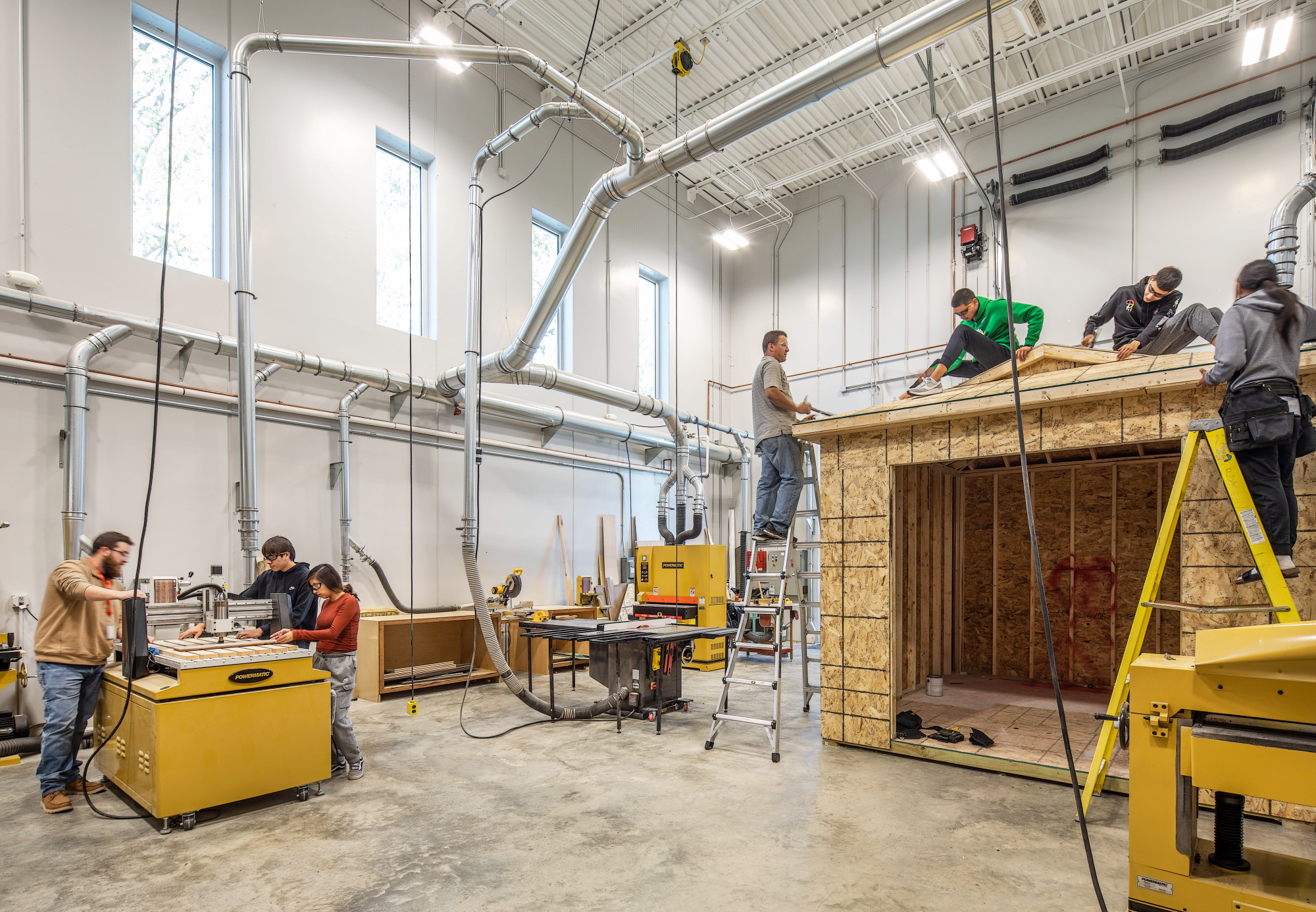 "The students get to have one-on-one relationships with the instructors, and they also have a real opportunity to learn from each other in this environment," said Spawn. "It's not just an instructor going back to the students constantly. It's now the students who are constantly asking questions of their peers and then having their peers reinforce or teach each other. It's just a better way to learn."
The name "Omaha" literally means "against the current", which was coincidentally the inspiration for the career academy from the onset, when Hardy sat down for a meeting with some of the tribal leaders, who were concerned that the district was graduating students with no employable skills.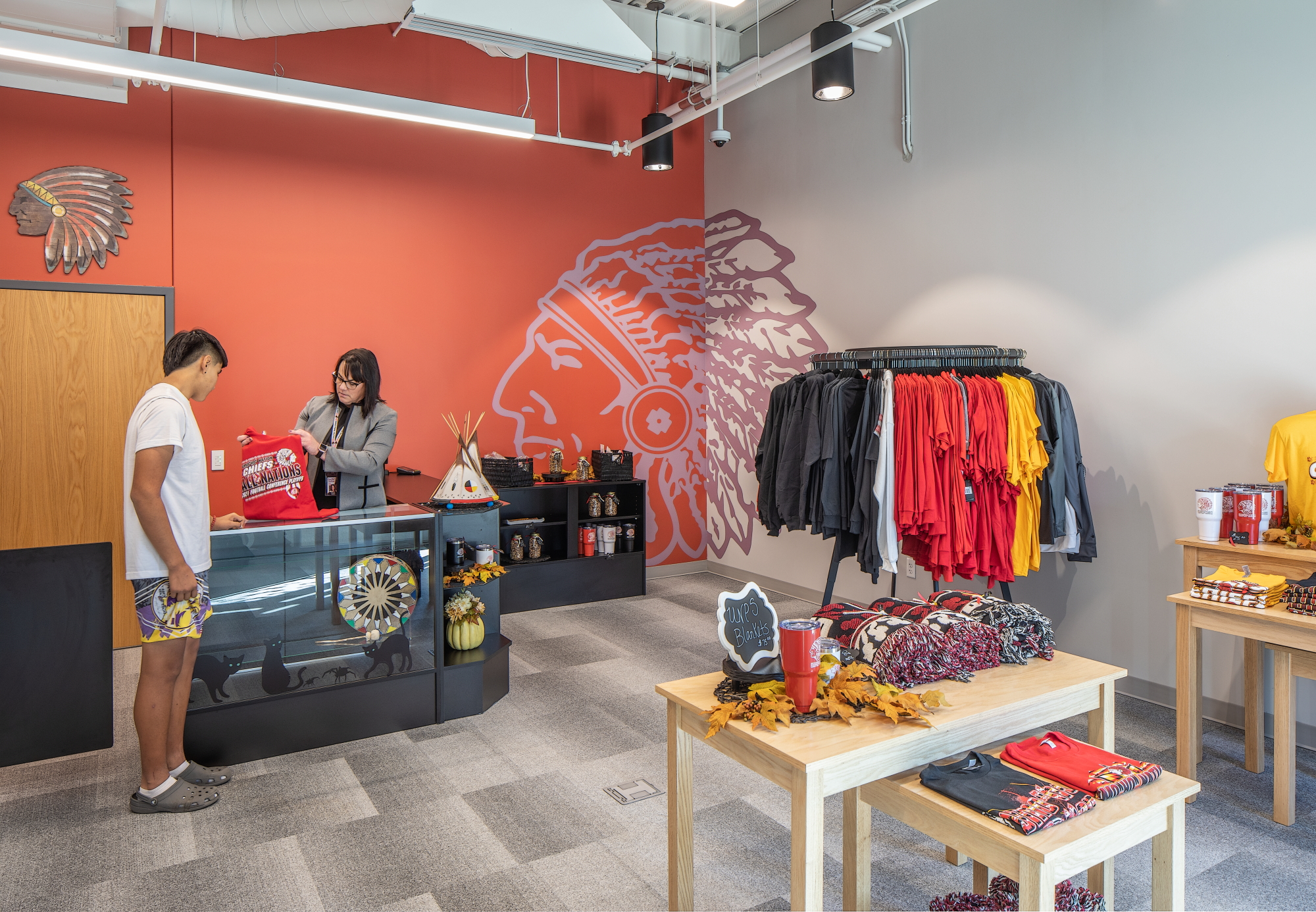 "Okay," Hardy thought to herself, "maybe we need to redefine success for our students, because a lot of them do stay in the community. What does success look like for our students? Does it include acquiring a vocational trade skill that will make them employable and give them the ability to give back to their community?"
That was the initial vision, and remains the vision today. After the first full year of operating with juniors and seniors set on a path, that vision is now coming into crystal clear focus, and it's downright exhilarating for everyone invested in UNPS.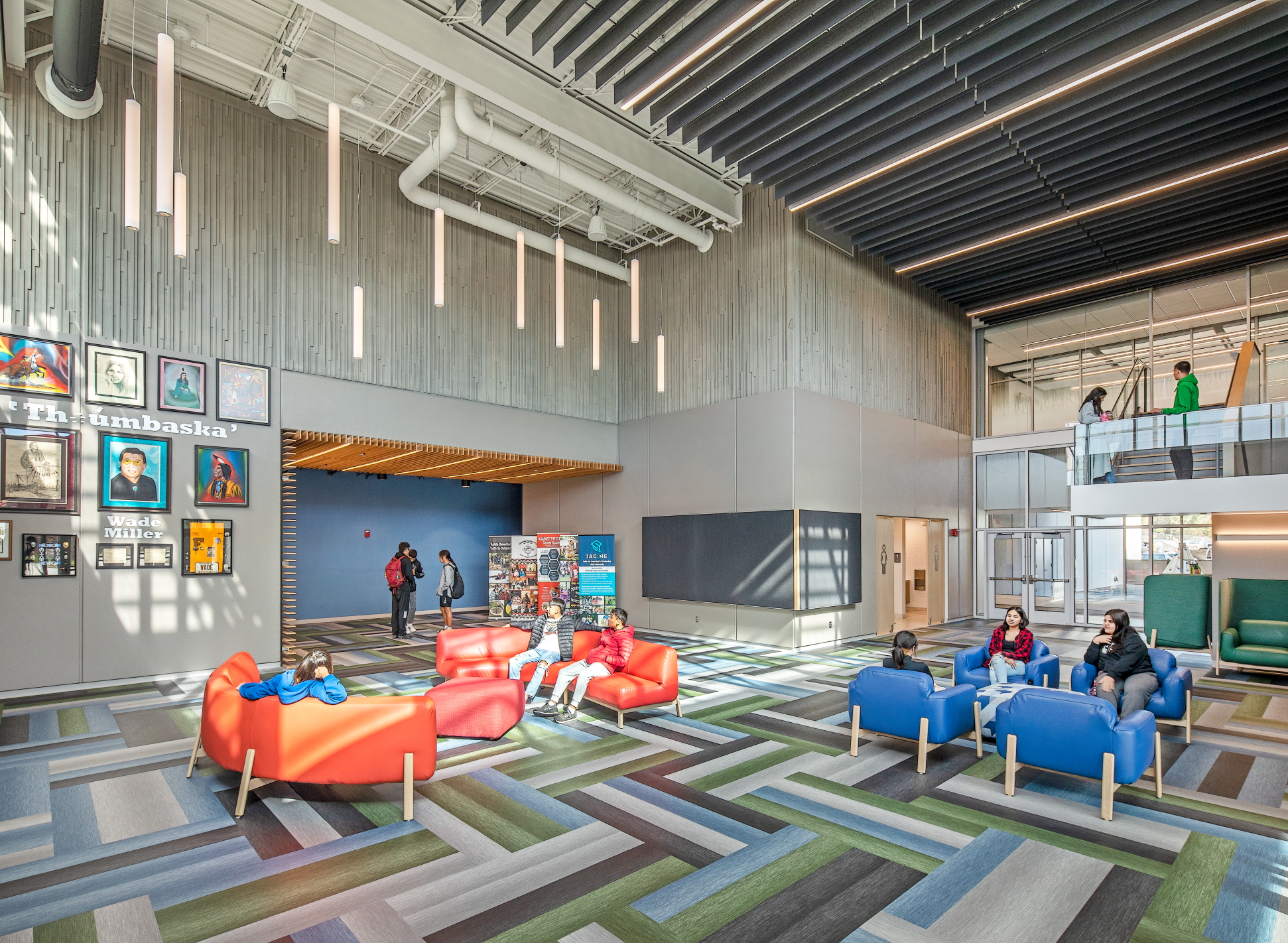 "The kids are proud of our facility, they're proud of our district and our school," said Hardy. "We definitely have seen graffiti and vandalism and those kinds of things decrease significantly because the kids are proud of what we have. I really think we're seeing that in the community as well."
It's easy to marvel when standing inside the place. The architects were very mindful of the tribe's culture when designing Against the Current, incorporating native plants into the landscape and tribal colors into the building design.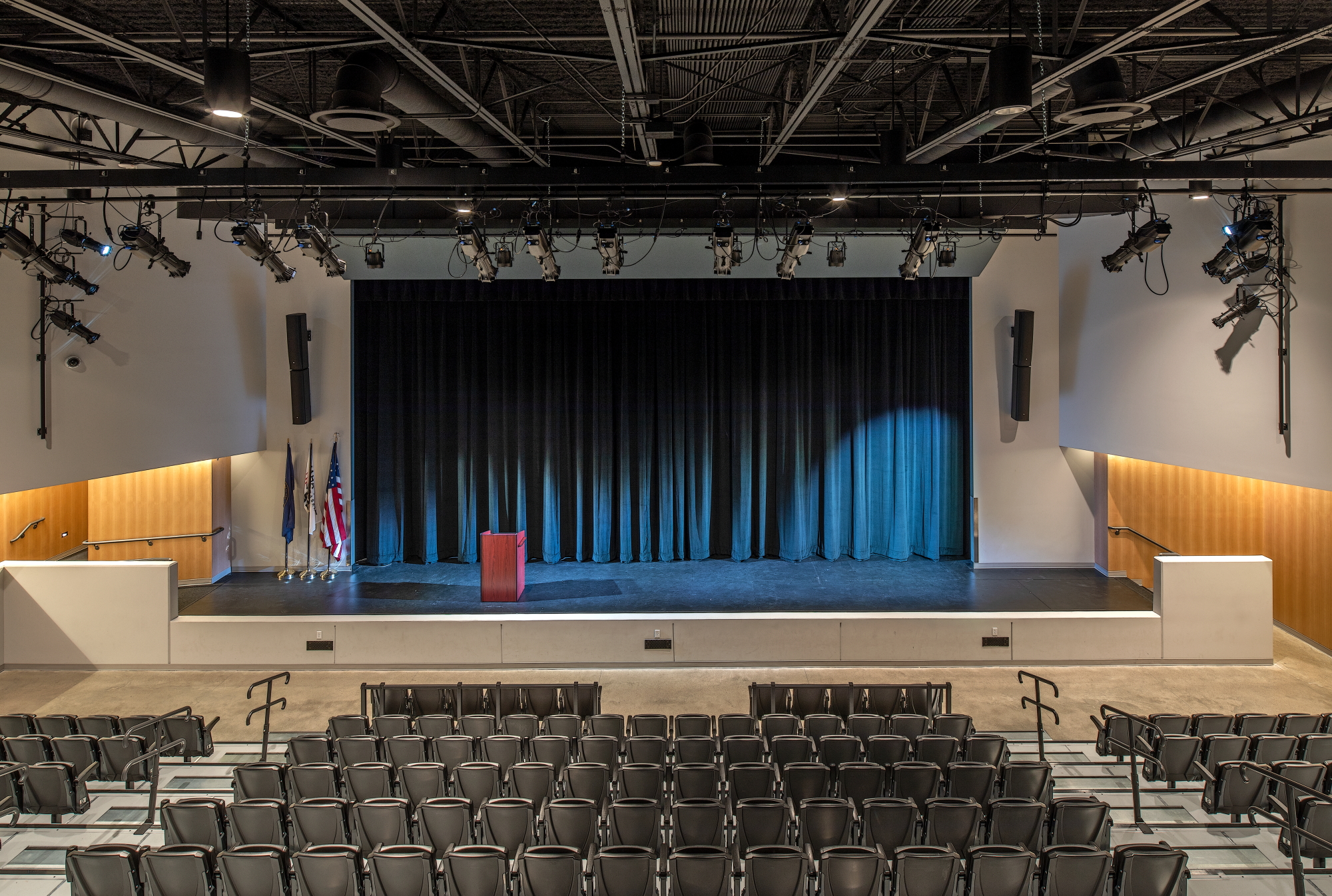 The new auditorium, which has sparked a spike in participation in the fine arts, is as breathtaking as each institution's quarters.
"The kids are the future, and the future of this tribe," said Hardy. "It's very important for us to incorporate the culture in everything we do here."
On Tuesday, May 23rd, UNPS opened its doors for an open house that eventually turned into a celebration and culmination of years of hard work. Once a dream, this crown jewel of a career academy was a standing reality.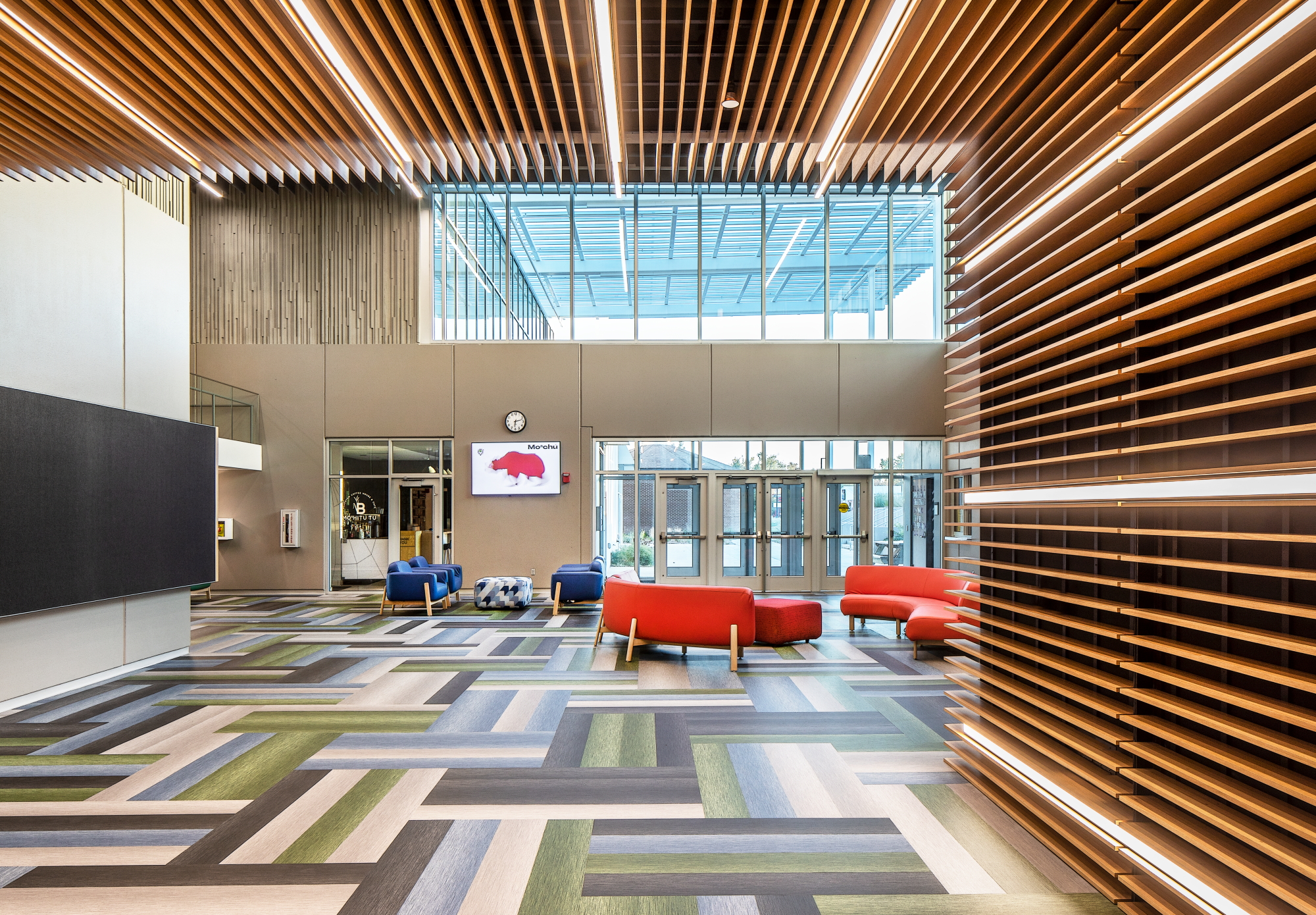 "It's times like last night where you step back and look and have the chance to show other people what we've done when you truly do realize the magnitude of it," said Hardy.
On hand were representatives from state senator offices, NDE and Deputy Commissioner Dr. Deborah Frison, the Kiewit Luminarium (where an exhibit showcasing UNPS's farm-to-school program will be displayed for the next five years), UNL and Wayne State College. It was three hours of non-stop, student-led tours, and Hardy said the district couldn't have asked for a better turnout.
"It was the best open house I've ever been to," said Pickinpaugh, who was drawn to UNPS five years ago in large part because of the incoming career academy.
Pickinpaugh wasn't the only one. UNPS started hiring instructors who were equipped to handle a transition to the career academy model a few years back. Once the administration had the chance to detail their plans for the future, prospective hires were, more often than not, sold right away. UNPS currently employs three FCS teachers and three industrial arts teachers, which is unheard of in a school its size.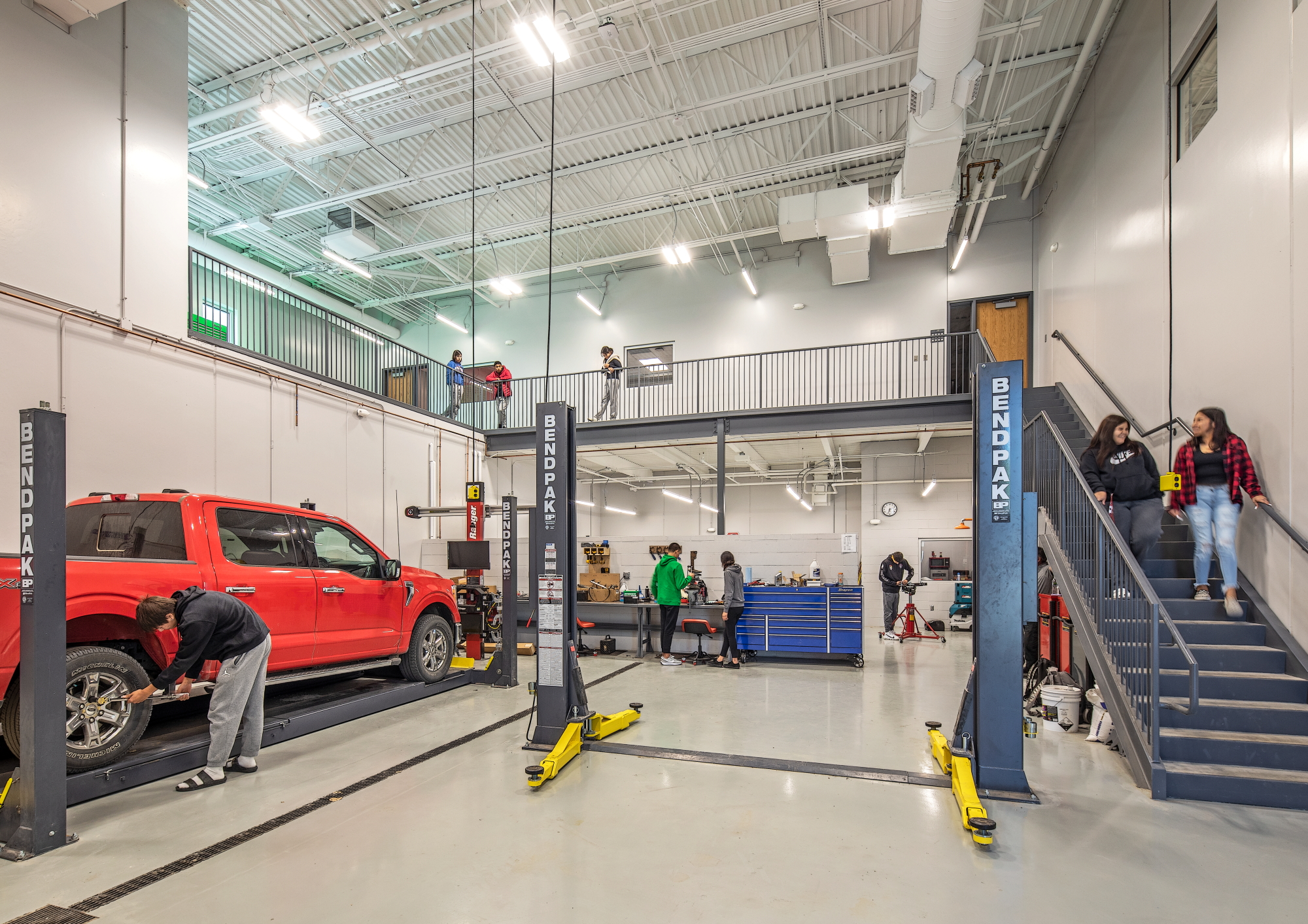 "It just seemed like everybody, when they learned of what we were doing, they were like 'Hey, I want to be on board with that,'" said Pickinpaugh. "That's why I wanted to come here."
There's something special about the environment now. Between all the hustle and bustle of six high-functioning pathways under one roof are the magic little moments that have made this massive undertaking well worth it in the end.
"In this environment, I've sat and talked to kids for 15, 30 minutes in a row," said Spawn. "They know about me, and I know about them. We actually know family stories about each other. That connection is just stronger, which leads to a better educational experience."
In this environment, students work hard. They dream. They're reimagining tomorrow, just as their school district did a handful of years ago.
"There's a complete sense of excitement and pride every day," said Spawn. "They know they're going to be able to use what they learn in class in the real world. Education has no value until you can relate it on, and they're relating it on."
At UMÓⁿHOⁿ Nation Public School, tomorrow begins today.