After 50 years downtown, NDE is moving east to a spacious "one-stop shop for services and programs"
After 50 years downtown, NDE is moving east to a spacious "one-stop shop for services and programs"
Tuesday, September 7, 2021
By Tyler Dahlgren
After half a century operating from its downtown home on the sixth floor of the Nebraska State Office Building, NDE is heading east to wide open spaces and an abundance of possibilities.
The department's new headquarters at 500 S 84th St, just south of O Street, will be a one-stop shop for services and programs, said State Board Relations and Rules and Regulations Officer Dr. Ryan Foor. With an open, bright concourse and ample free parking, the two-story building stands just south of State Farm Insurance and is both more accessible and inviting to the public.
"Folks aren't going to have to fight to find a metered spot downtown or in the parking garage, and it has easier street level access so that you don't have to wait for an elevator, although most of the NDE offices will be on the second floor," Foor said before referencing the building's obviously upgraded natural light. "There's a much more welcoming entrance space for visitors as they're greeted into the front desk area of the agency, and you can see the second floor when you walk in."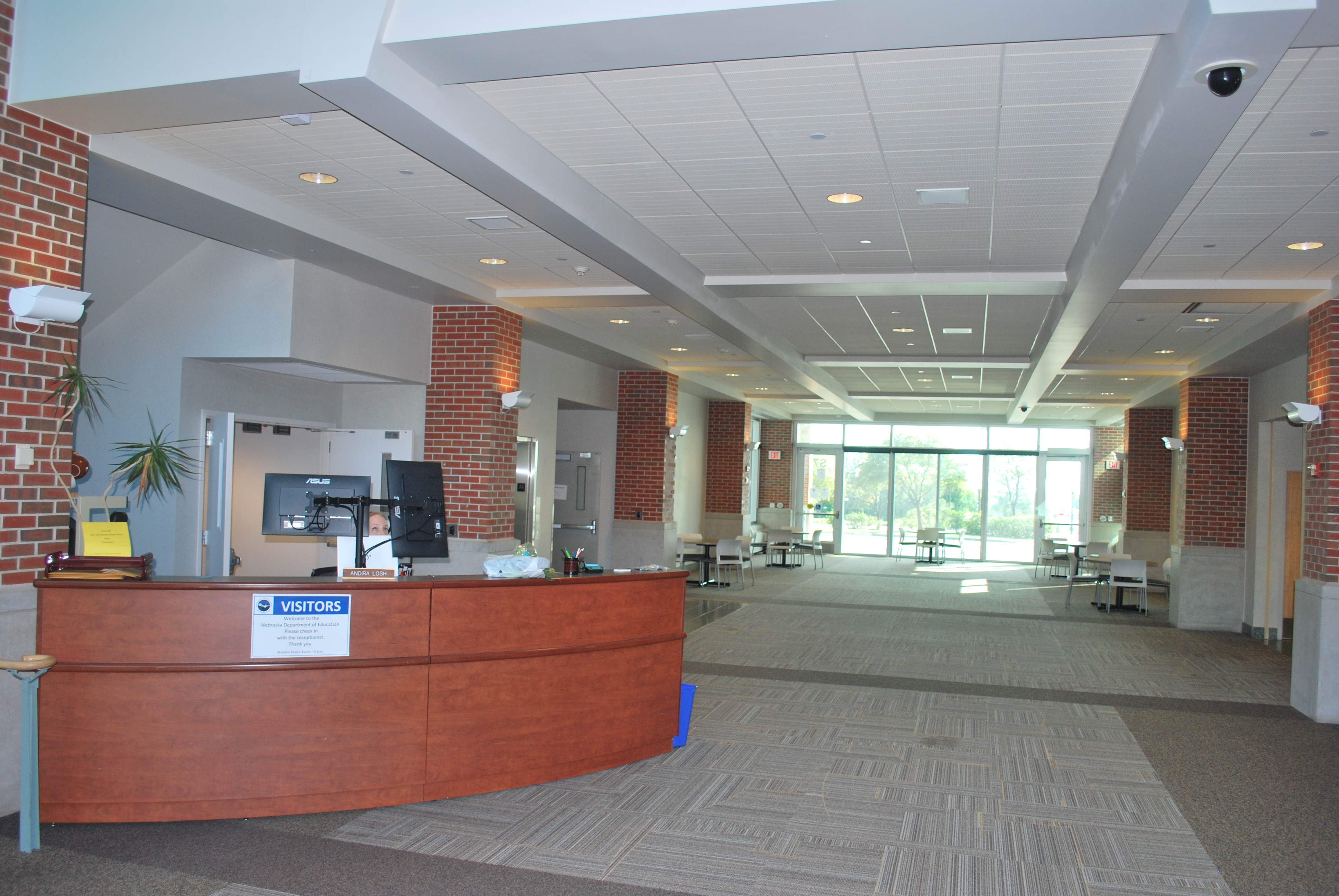 The move was set into motion rather quickly after Commissioner of Education Dr. Matt Blomstedt expressed interest in exploring potential new sites last August. After a few months of perusing and working with an architect on what NDE envisioned for a new space, Blomstedt received a call from the Department of Administrative Services.
Near the same time, DHHS was nearing the end of their lease at the Gold's Building. The state, who already had a bid on the 84th Street property and plans to utilize the building for state agencies, wanted to move DHHS to the sixth floor of the State Building. Blomstedt and NDE staff had walked through the new building and were excited about its possibilities. When the move was pitched in December, NDE's answer was a no-brainer.
But there was a catch.
"The caveat was that we had to move quickly," said Foor. "We had to be out of the old space by March, so our focus quickly became getting out of the sixth floor. While we were focused on that, we weren't able to focus on design planning and construction for the new space."
That's where NDE is currently, in the middle of a big transition that involves lots of moving parts. Working with DAS and State Farm, the landlord, to bring a vision to life on the second floor of the new building has been a process. They've had to remove and/or salvage the furniture that was left behind in the space, which used to serve as a call center. Preliminary floor plans have been designed, and they're now working with an architecture and engineering firm to design construction plans.
Though every move comes with its share of headaches, watching their new space take form has been an invigorating endeavor for the NDE team.
"We've engaged office administrators when thinking about what could be and also the reality of the space that we have and what it could look like," Foor said. "We'll still be in a cubicle world. It's not necessarily going to look like a Hudl-type workspace, but it's a vibrant building with a lot of energy."
The new breakroom on the second floor embodies Foor's sentiment as well as any, a far cry from the windowless area NDE employees used to sit down for a cup of coffee in their old digs. The potential new boardroom comes with a host of advantages, too.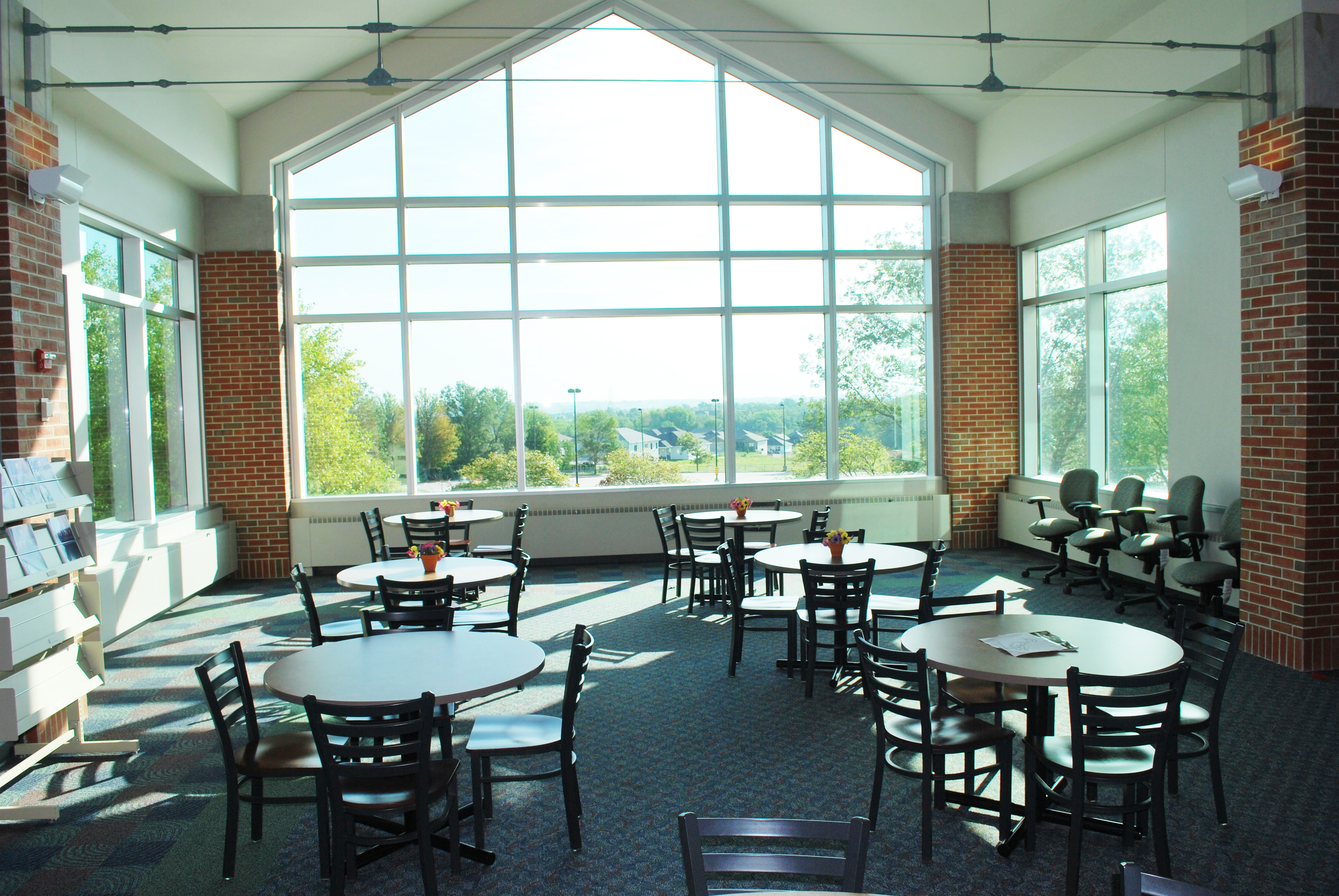 "We didn't have a space this size before," Foor said while giving NCSA the grand tour. "If this room is designed as the boardroom, we would keep the furniture more movable and not as fixed so that we could use it as a training and development space for employees as opposed to having to go offsite to a hotel or some other space."
NDE is eyeing some possibilities on the first floor, though they only currently have a lease on the second, which will include a reception area, administrative and employee offices, the call center/help desk, and the commissioner's office. Staff is currently rotating work between in-office and remote, and two weeks ago the boardroom hosted an in-person meeting for the Career, Technical and Adult Education Office.
"The challenge is that we don't want to pour everybody into a temporary space because we're soon going to be clearing this space out in order to reconstruct," said Foor, who feels the pandemic's challenges unveiled benefits to remote work. "We've seen an opportunity for remote work with certain jobs within the agency, especially those who work behind the scenes and don't have as much direct contact with the public or with our constituents on a day-to-day basis."
Eventually, NDE plans to move its Vocational Rehabilitation offices (currently located on North 27th Street) and its 80 employees working in its South 13th St. Disability Determinations office into the building, perhaps on the first floor.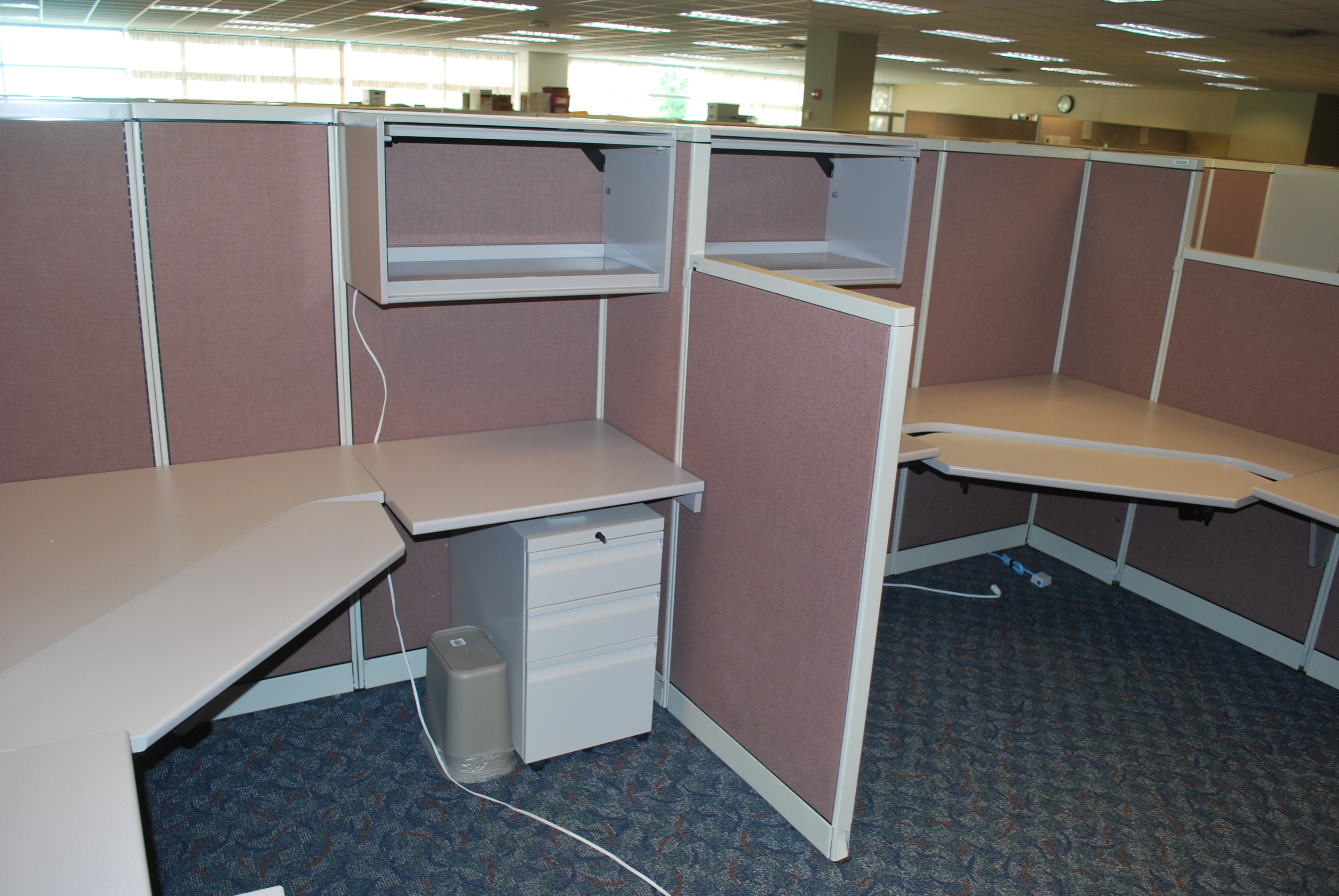 There's work to be done to get to that point, and NDE is working on a timeline that the department isn't exactly dictating on its own, but Foor said there's more progress being made right now than at any point before.
"Our staff is thinking about what it's going to look like when we all get in here," Foor said. "When we're ready for that, when we're moved in and ready to go, we're hoping to have some type of grand opening event for our staff and our stakeholders and partners to welcome them to the new building."